In a few short years, River City Rods has made a huge splash in the world of customized Chevy trucks. The shop's 2019 SEMA standout C-10 pickup camper, known as Brown Sugar, is now available on eBay.
The shop, based in Davenport, Iowa, was established in 2016. Its string of recent SEMA standouts includes a powder-blue 1972 Chevrolet C-30 Franklin Camper enhanced with real barn wood and stainless steel. The '72 camper, featured at SEMA 2018, was also recently offered on eBay.
But it's the Brown Sugar C-30 camper from last year's SEMA that's now for sale on eBay. The truck was a pick at SEMA's "Top 40 Battle of the Builders" and one of its Top 10 Street Trucks.
Beautiful Beige, Sepia, and Cocoa Brown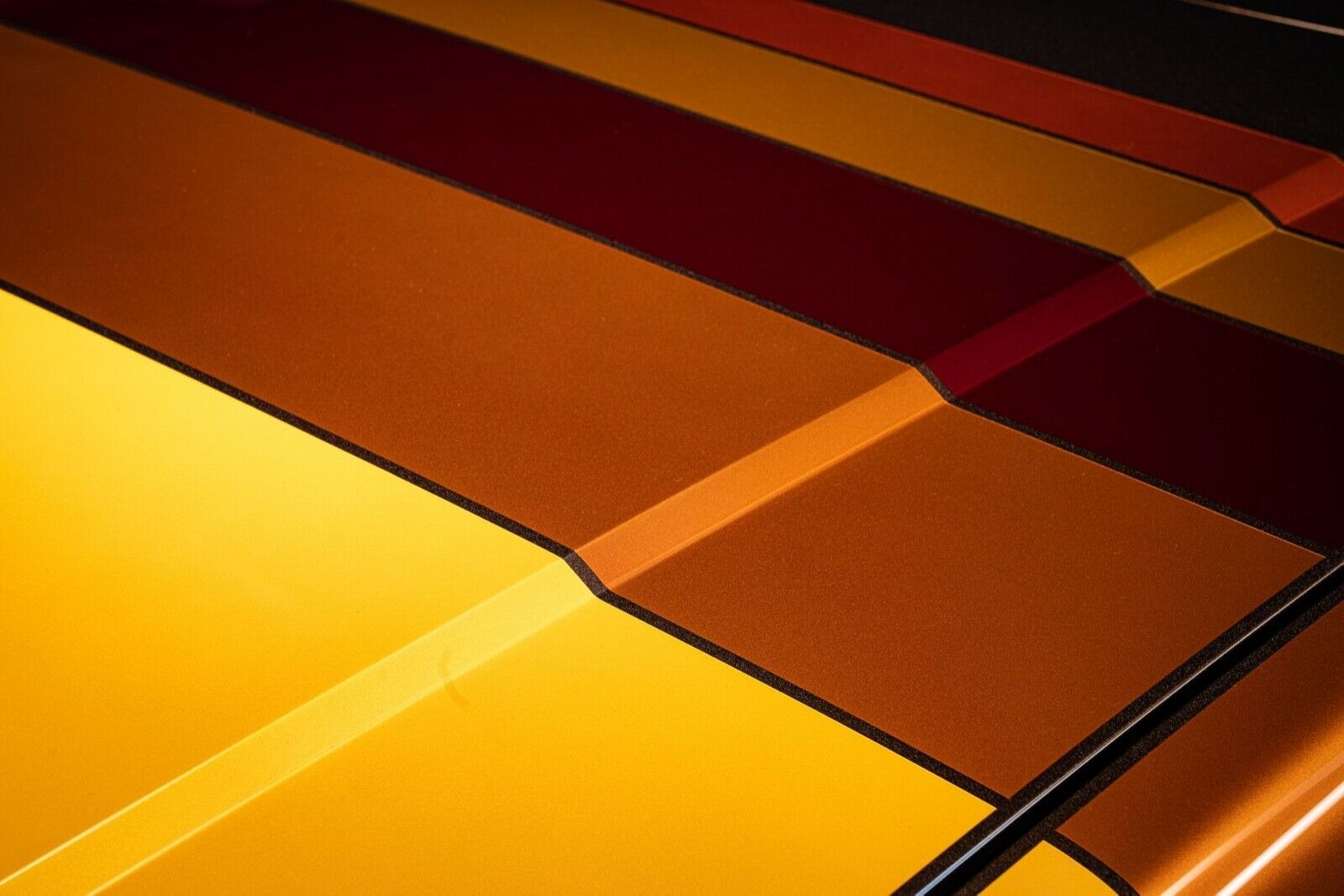 Brown never looked as good on a vehicle as it does on this magnificent retro truck. It's brilliantly accented by shades of orange and red on the C-30's exterior stripes. The color theme continues on the inside with the cab's plaid seats. Passengers are well served by camper comforts, including Vintage Air Conditioning.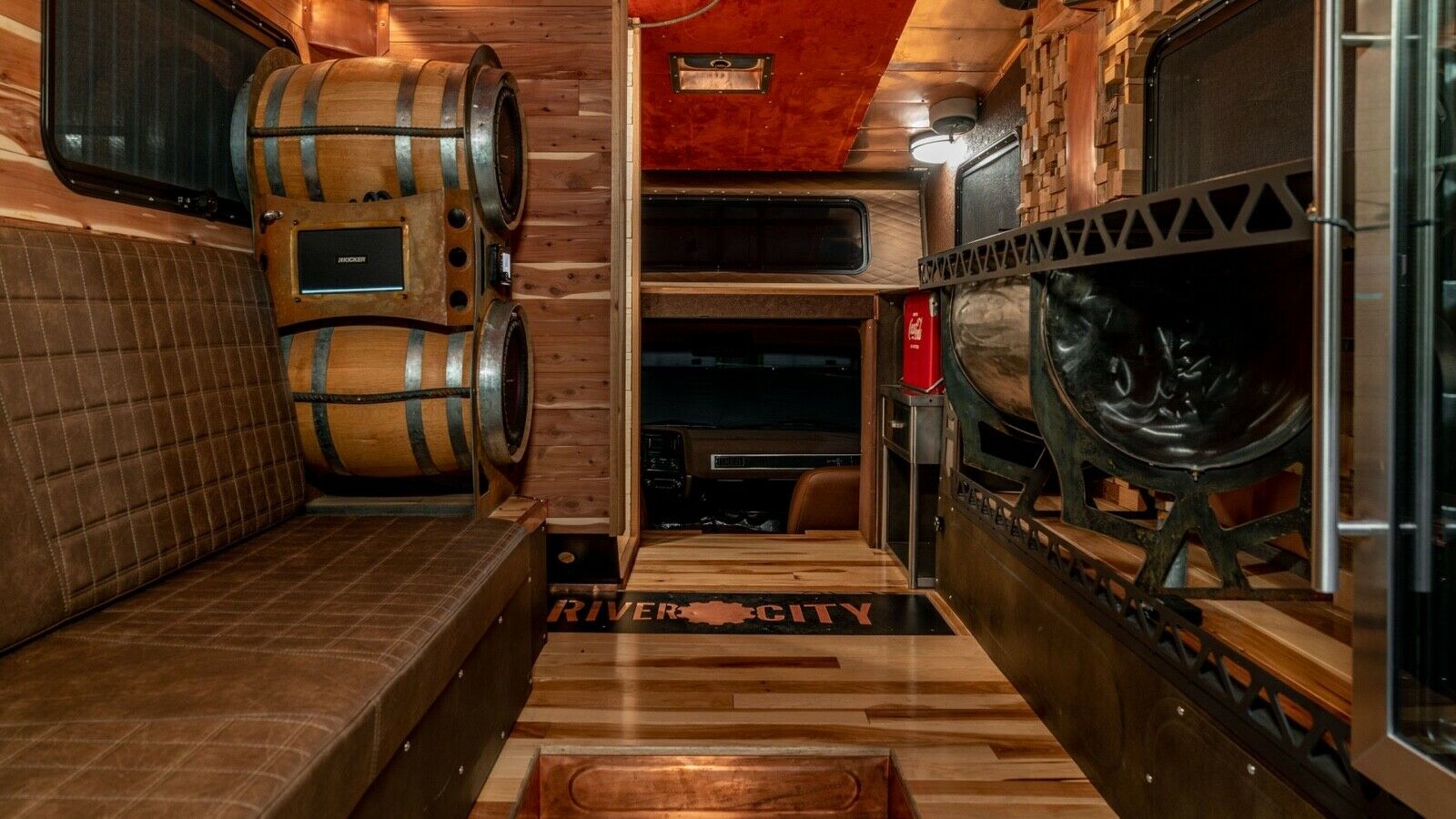 But what stands out are the innovative RV features, including knotty pine paneling, copper detailing, oak barrels that house a sound system, and a sink built from a vintage Coca-Cola cooler. The commode is set into a cedar-sauna-like environment.
The beauty is supported by real functionality. There's a fridge, microwave, waste-water tank, and fresh-water hookups. The truck has standard 30-amp wiring for overnight stays at an RV park. The natural, earthy theme is complemented by a killer sound system. The odometer shows fewer than 100 miles.
The basis for the SEMA showstopper was a low-budget C-10. A 5.3-liter LS motor linked to a 4L80e transmission now provides the motivation. The camper shell slides into the Chevy's giant 11-foot bed. The mean stance is supplied via an air-bag suspension from GSI. Brown Sugar can slam to the pavement or rise by 8.5 inches.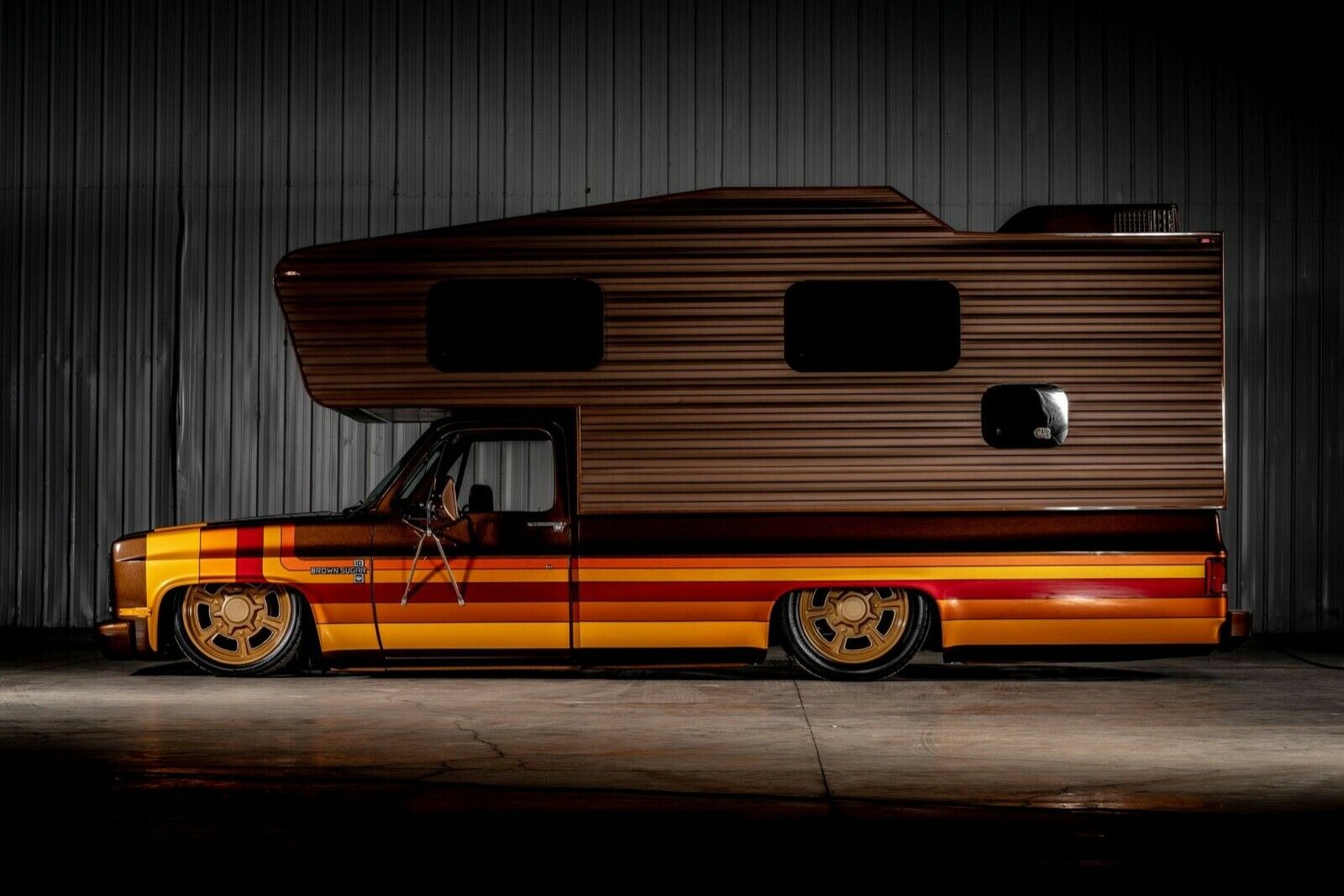 River City Rods works its magic under the direction of builder Craig Piggott. His team lives up to its motto: "Building the things you didn't think of."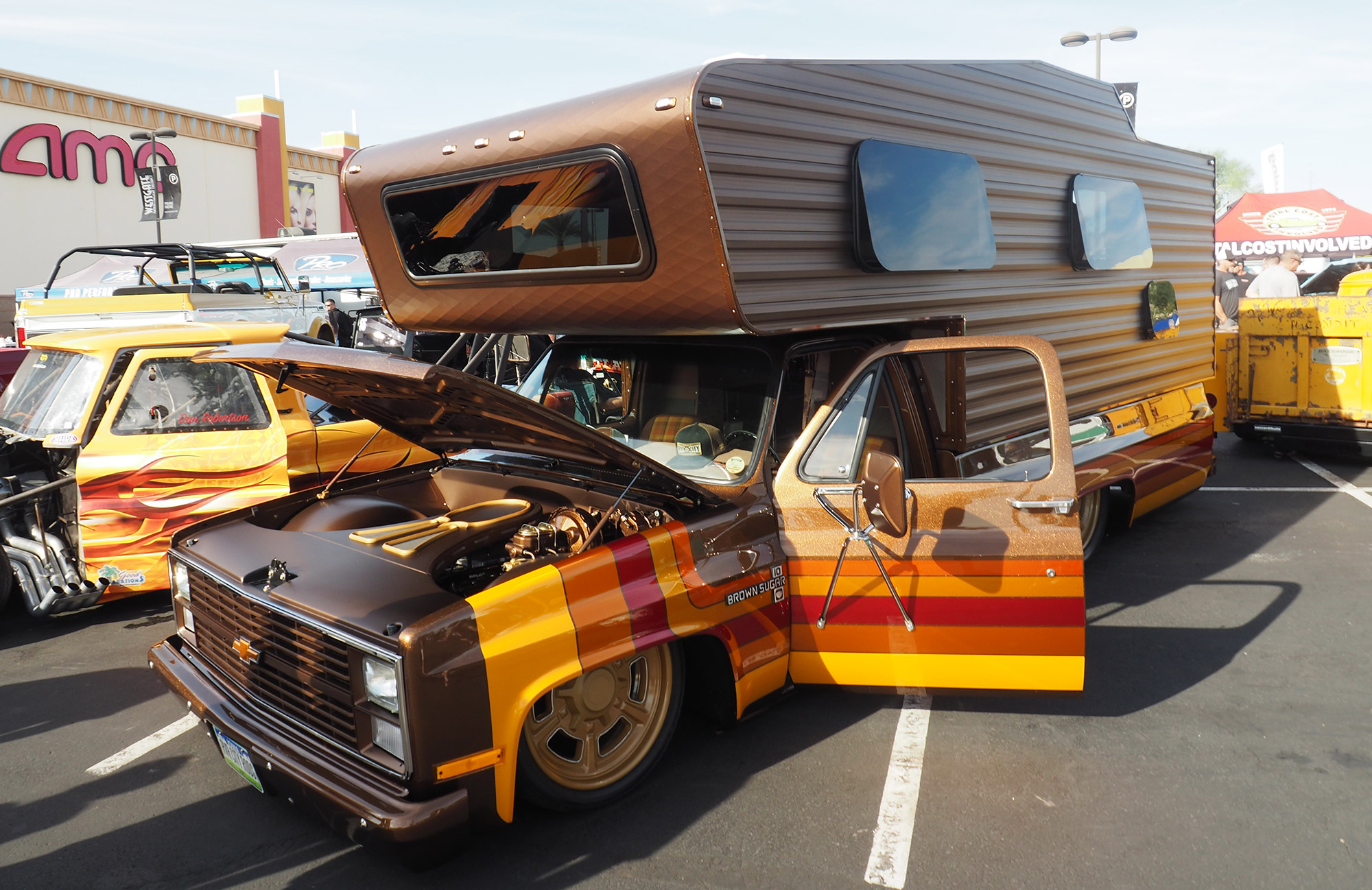 The specter of COVID-19 has pushed folks to embrace Overland experiences (also known as #VanLife). The slammed Brown Sugar C-10 truck is an inspiration to people venturing the highways, byways, backroads, and getaway scenes. It shows that you don't need to settle for regular old campers and trailers. The vehicles providing a means of escape can reflect higher levels of automotive creativity—especially for those willing to play with unconventional color choices.