Many modern SUVs are just station wagons pretending to be trucks. But this wild 1972 Ford Country Squire Station Wagon restomod selling on eBay is something else entirely.
When the body was pulled off the frame for a full restoration back in 2006, the builders made the brave decision to toss out the original frame and drop the body on a mid-1960s F-250 dually pickup frame.
Dark-blue paint covers the body. Faux airbrushed woodgrain run down its flanks. And an American flag adorns the roof.
Part Wagon, Part Truck, All Beast
From the front, the wagon's stance looks like it could be a Rat Fink-inspired Gasser. But when your gaze meets the rear tires, you realize that's not the case. Instead, it's a big ol' wagon on a truck frame.
The body sits high, so folks might not be able to resist crawling underneath to have a look. The frame and undercarriage were sprayed when the wagon went through the restoration process but would benefit from a touch-up.
The custom dual-exhaust system looks relatively new. And a new Dana 60 rear axle is well supported by the dually tires.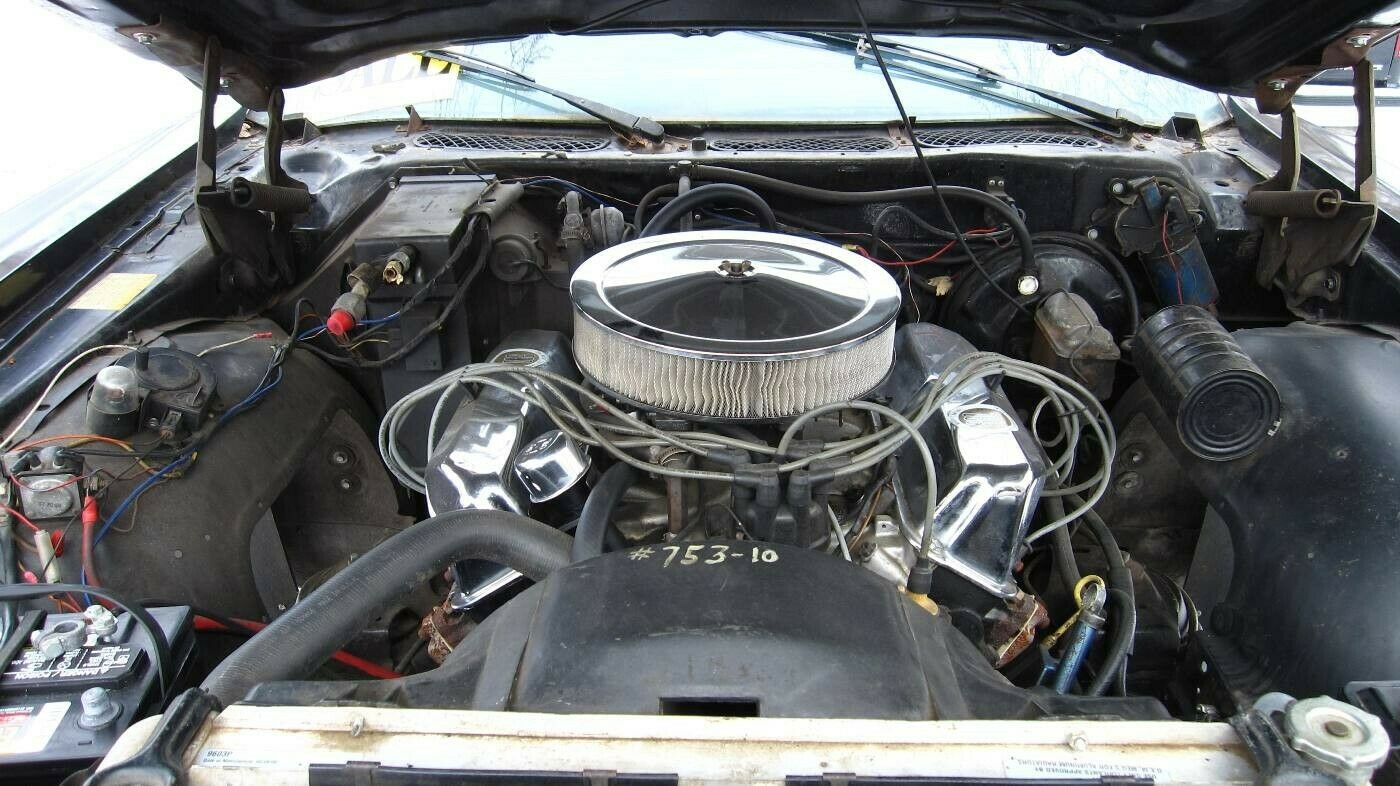 Pop open the hood, and you'll find a 390 cubic-inch V-8 with a rebuilt Edlebrock four-barrel carburetor and a new HEI distributor. This beast is built to haul with aftermarket rear airbags, a trailer hitch, and a loud air horn. It would look right at home towing a classic Airstream, vintage trailer, or a race car on a flatbed.
Vintage 1970s Interior
This is a classic three-row wagon with a cavernous interior that's in relatively good shape. The third-row seat cushions have gone AWOL. Both of the rear rows fold completely flat, allowing for oodles of cargo space. Will it haul 4×8 foot sheets of plywood? That's the question.
The rear window rolls down with a flick of a switch on the dash. The tailgate swings down or opens from the side. The old-school audio system rattles the windows with 12-inch subwoofers and 6×9-inch speakers.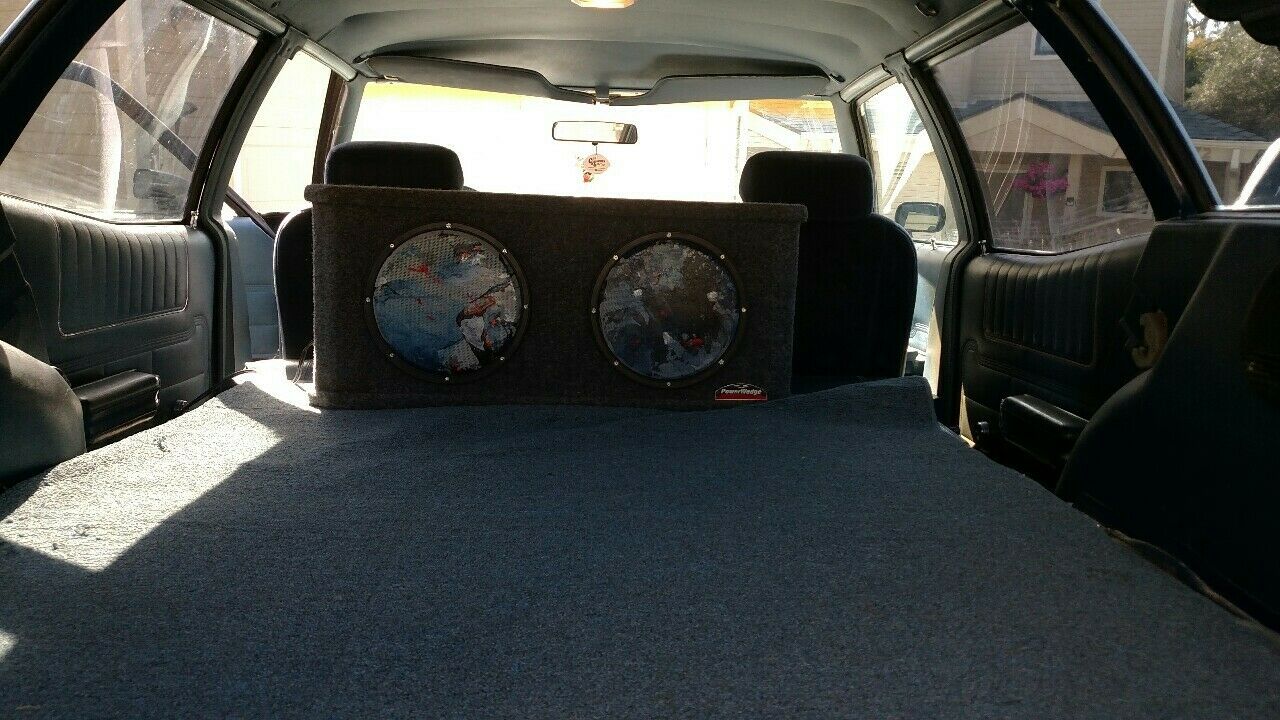 The heater works, but the A/C system's compressor is missing. It might be an easy fix. Or not.
Oh, and there's a small crack in the dash. You might have to find a vinyl fix wizard. Or live with it. Small flaws are like wrinkles. They add character, and this one is quite the character.
All that, and it's a show winner, too! Although it's not a text-book show truck, this loud and proud monster scored first place in the 2016 Seaside, California Concourse De Lemons. That's a feather you won't find in your neighbor's cap.
This unique 1972 Ford Country Squire wagon is a rolling piece of art subject to further interpretation.
For my money, I'd add a gnarly 6-71 GMC supercharger and dual quads bursting through the hood. If you could make just one more mod, what would it be?