Our class of gearheads always appreciate ideas that foster learning and hands-on workmanship. Which led us to Moto Shop — a motorcycle shop that offers a rare service to the local riders in the San Francisco bay area. Essentially, Moto Shop is a place where a rider can come in, rent a work space – complete with tools and lift – wrench on their motorcycle and increase their knowledge through workshops and classes.
Established in November 2011, Wilder and Aleks Grippo opened the doors to their 4,000 square foot shop and outfitted it with five work bays, a tire changer machine, a general work area, and a metal working area. They also have lounge space for watching motorcycle racing, sipping coffee, and a couple of computer workstations for searching and ordering parts (from eBay, of course). New ideas are continually being incorporated into the work space from the customers and community.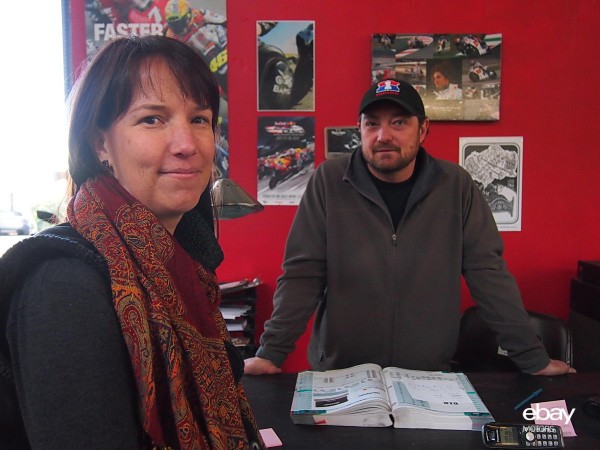 We visited Wilder and Aleks on a chilly January morning to chat about their shop, the evolving offerings of workshops, and their involvement with the motorcycling community.
eBay Motors: How do you differentiate your shop from other motorcycle repair shops?
Moto Shop: Well, Moto Shop is a do-it-yourself shop – so right there we set ourselves apart. You don't just drop off your bike and walk away and come back potentially paying hundreds of dollars for work that you have no concept of what was even done. We are giving people the opportunity to get their hands dirty again and understand how their motorcycles work. There are no requirements, just a desire to DIY.
We are also building community. Come into the shop on any weekend and people are helping each other, creating new friendships, and having a good time.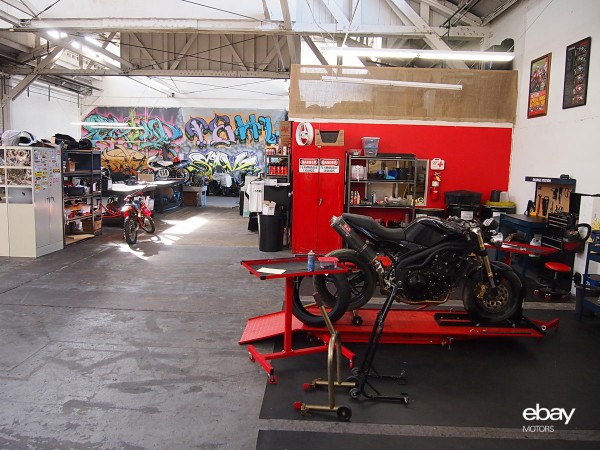 eBay Motors: How many classes are held each month and what is the cost?
Moto Shop: Last month we had about 15 workshops – but that can vary depending on demand. Workshop prices range from the least expensive being an Oil Change for $40, to the most being a Ducati Valve Adjustment for $250. We call these workshops because the students actually perform the service on their own bikes while they learn.
eBay Motors: What other services does Moto Shop offered not already mentioned?
Moto Shop: A popular service we offer is something called 1-on-1. Sometimes people want to fix something on their bike, or add an accessory, that doesn't fit into any of the Workshops. We set up a time for them to come in and work 1-on-1 with a mechanic to get the task complete. This can be just about anything: a carburetor rebuild, exhaust install, engine work, or even a simple motorcycle inspection.
Then there are our station reservations, where people can reserve a work station with a lift and all the tools they need to perform any type of work they want on their own motorcycle. We offer daily, hourly, and monthly rates. This is perfect for those who don't have tools or a garage to work in, or are just in need of some specialized tools or even just some moto camaraderie while they work.
We also offer gear and motorcycle consignment. Proper motorcycle gear is expensive and our consignment offers riders a chance to pick up some used gear at affordable prices.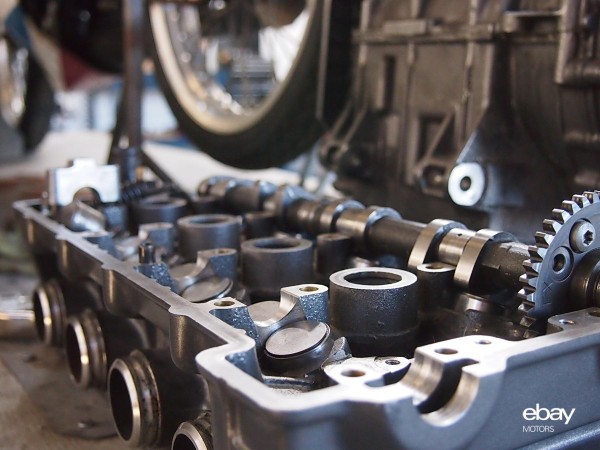 eBay Motors: Tell us about your involvement with the motorcycling community?
Moto Shop: Wilder and I started a riding group about 5 years ago and now have over 500 members. We lead small groups on rides all around the SF Bay Area and beyond. We are also huge supporters of women motorcyclists. Last year we had an big event for International Female Ride Day and are planning another even bigger event for this year.
eBay Motors: What the future plans for Moto Shop?
Moto Shop: Global domination! Seriously. We would like to open Moto Shop in other large cities. Los Angeles is desperate for one as well as Portland, Oregon. We have realized there is such demand for a place like Moto Shop that this dream is now a reality.
# # #
Moto Shop
325 South Maple #20
South San Francisco, CA 94080
(650) 873-1600
http://www.motoshopSF.com
https://www.facebook.com/MotoShopSF