If you're a daily commuter or otherwise spend a lot of time in the car, you know that junk and grime has a way of building up. We previously provided text-book guidance for detailing car exteriors and sprucing up the interior. But for some of the trickiest car-care issues, you can deploy the following ninja hacks.
Let's start with a simple but ingenious hack for removing dirt that's stuck in the seat seams. Use a toothbrush to get into the crevices. Gently brush until the grime is gone.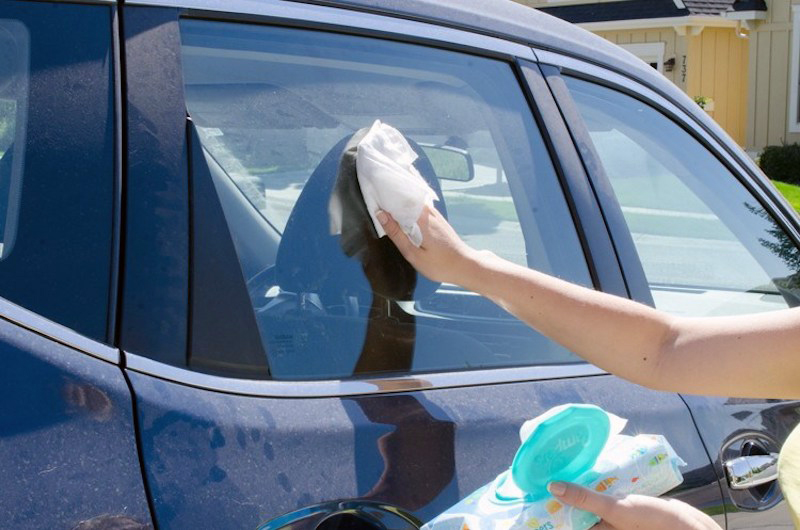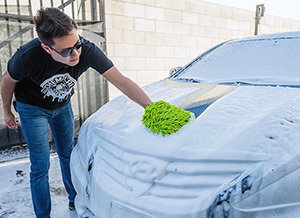 You probably haven't thought of using baby wet wipes to clean gunk off your windshield and side windows. But they do a great job. Give them a try and then polish the glass with a piece of yesterday's newspaper. Don't neglect the inside of the glass, which can build up with a layer of film. Use a microfiber rag to make your view of the road crystal clear.
On the outside, use a microfiber mitt to safely wash your car without worrying about adding scratches and lint. These mitts hold a lot of water for cleaning off the dirt and grime. Also, learn about the "Two-Bucket Car Wash" technique.
Air-conditioning vents can get dusty over time. These spaces are notoriously difficult to clean with a rag. Instead, use foam paint brushes, which are perfect for getting in between the louvers to reach stubborn spots. Spray cleaner on the brush to speed up the job.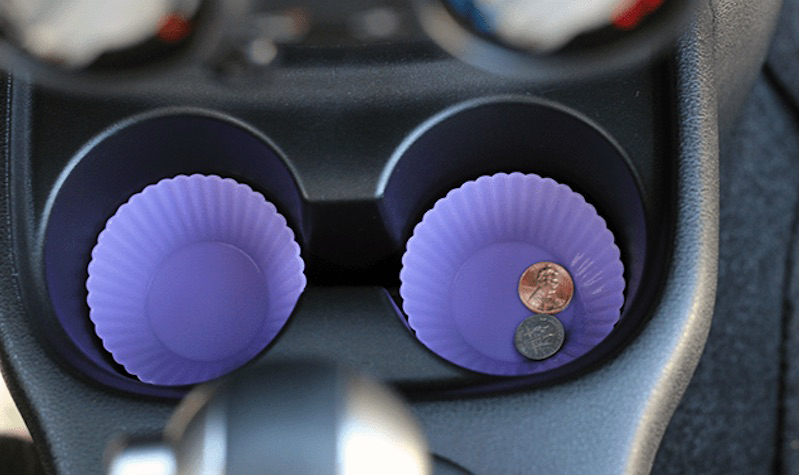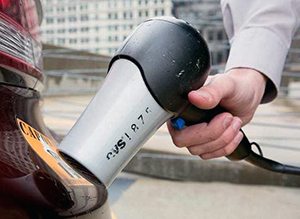 If you like a tidy car, cup holders can be problematic. Spills from coffee and soda, crumpled-up receipts, and spare change get caked into place. To avoid this mess, drop silicone cupcake liners in your cup holders. When they get nasty, easily lift them out and throw them away—and replace them with clean liners.
Do you have an outdated bumper sticker on your ride? It's easy to clear it away to make room for new messages. Use a hair dryer to loosen the adhesive. After part of the sticker comes loose, spray WD-40 to finish the task.
Baking soda will remove nasty odors from upholstery and carpets. Lightly sprinkle a thin layer, let it sit a bit, and then vacuum your interior as you normally would. While you're at it, spray some air-conditioner deodorizer into the AC air inlets to get rid of any mysterious musty smells. Lysol also works.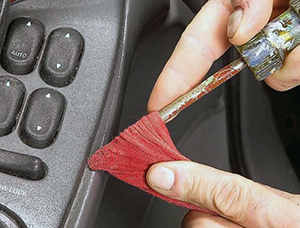 Goo Gone is a miracle cleaner for, well, getting goo gone and removing crud from most surfaces. If there's gunk stuck in the grooves of your dashboard, then wrap a flathead screwdriver with a cloth. Spray the cloth with cleaner and then very gently run it down the groove.
Pet owners, take note: It's easy to remove Fido's hair from upholstery by gently wetting the pet hair with a fine spray of water and then running a squeegee back and forth over the hair until it forms a clump. Wrap a piece of masking tape around the palm of your hand—sticky side out—to grab the clumps of hair.
No matter which of these techniques that you employ, eBay Motors is your one-stop shop for automotive care and detailing needs.