Do you have a tight parking spot at home? Then maybe you've developed a low-tech ingenious way to position your car—like a piece of tape on the garage floor or a tennis ball dangling on a string from the ceiling.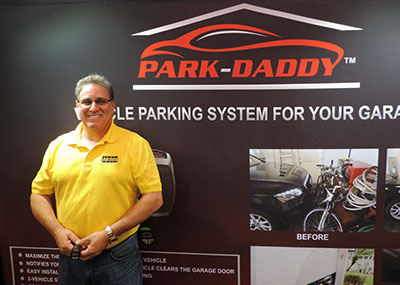 But Paul Weiner, who has been in the wholesale car business for three decades, came up with a better approach. He thought about the need for dealerships to neatly line up offerings, and concluded that manual methods were time-consuming and imprecise. So he designed a set of infrared beams that when broken could send a signal to the lot attendant. In this way, one person could quickly and accurately line up the long row of cars.  Weiner debuted that product, Lot-Master, at the National Automobile Dealers Association show last year and immediately started receiving orders. Some of those orders, it turns out, were for personal garages.
Weiner went back to the drawing board and came up with Park-Daddy, a lower cost consumer version. It debuted last month at the Barrett-Jackson auction in Scottsdale, Ariz.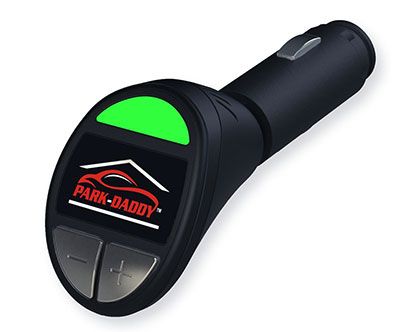 The unit is capable of sending a beam across garages with up to four bays. When the car breaks that beam, a RF radio receiver plugged into the DC power plug (aka, the cigarette lighter) sends both an audible and visible signal to the driver. By placing the infrared units at the back of the garage—just where you want the rear bumper to stop—you can know when the car clears the garage door and reaches the perfect location. Alternatively, you could place units at the front to avoid hitting the freezer, bicycles or other obstacles in the garage.
The sending-receiving units are powered by four D batteries, providing service for about a year. The retail unit comes with two plug-in RF radio receivers, so two cars can be easily guided into the garage. Extra receivers can be added.
Weiner plans to attend SEMA this year, but you can pick up Park-Daddy right now on eBay.