The last Buell motorcycle, a 2010 Lightning XB12Scg, rolled off the assembly line in East Troy, Wisc., on October 30, 2010.
Fortunately, there are plenty of survivors like this custom, blacked-out XB12Scg for sale on eBay, keeping the American sportbike manufacturer's legacy alive.
Harley-Davidson had purchased a minority interest in Buell in 1993 and acquired a 49 percent stake in 1998. The deal gave Harley the Buell Blast, a valid 492cc beginner motorcycle. In its 26-year history, Buell produced nearly 137,000 motorcycles, but a year after winning its first championship, Harley pulled the plug, ending what had always been a tenuous relationship.
A Showcase of Buell Innovation
Even though Buell wasn't a commercial success, the company produced innovative engineering under the leadership of founder Erik Buell. For example, its Zero Torsional Load (ZTL) perimeter floating front disc brake system was an industry first. Instead of mounting the brake rotor at the hub, Buell mounted a single disc along the wheel's outer edge. This reduced unsprung weight on the front wheel and improved traction and control.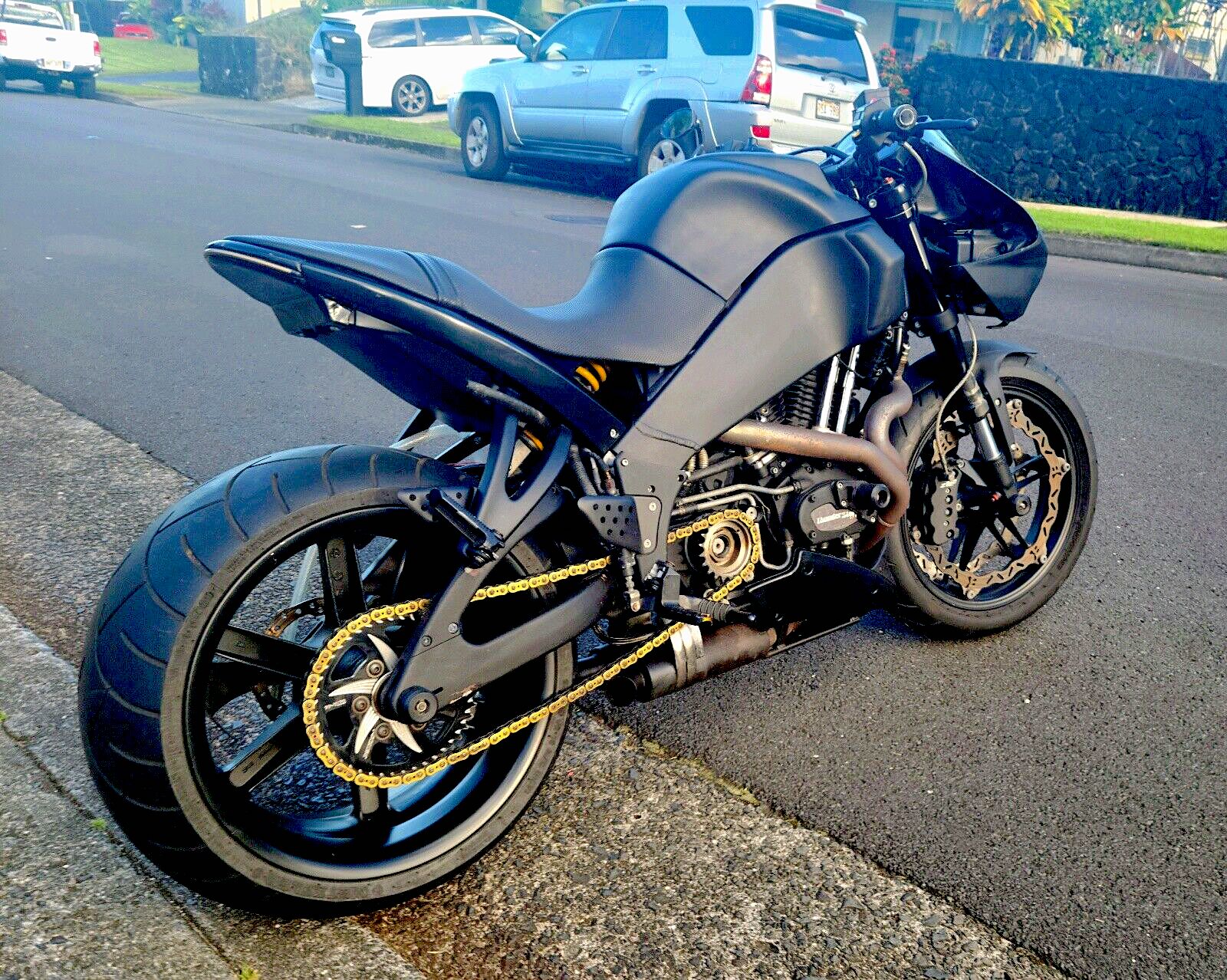 Buell also incorporated fuel-in-frame technology into its motorcycles. For example, the 2002 XBR9 Firebolt featured an aluminum beam, fuel-in-frame chassis. Its swingarm did double-duty as an oil tank. Buells were also known for having the exhaust routed below the engine to keep the mass as centralized as possible. This resulted in bikes with sharp handling.
Menacing Street Fighter Stance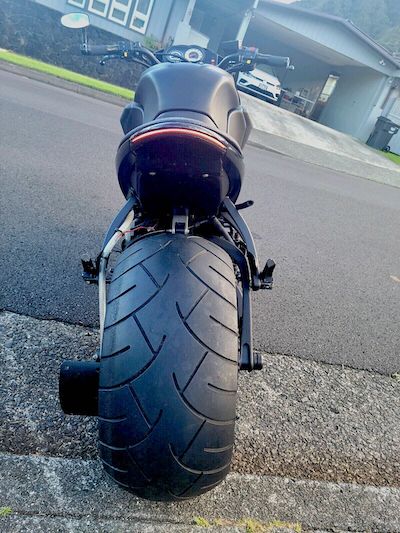 The 2010 Buell XB12Scg on eBay was once featured on the cover of Super Streetbike magazine back when it was the leading custom sportbike and stunt-riding publication. A copy of the magazine comes with the sale.
The sinister-looking Buell earned its way to the cover courtesy of its massive 280mm back wheel conversion. The seller says it's the only one of its kind mounted on a stock wheelbase with a single drive. The swingarm was modified to accommodate the monster tire, but still holds a quart of oil.
The owner wanted the rear "to match the front and appear stock to the average Joe." So the stock wheel was split professionally, widened to 10.25 inches, and expanded to 18 inches. The back end also required a CNC-produced one-off billet hub and a wider rear axle.
The 1203cc engine received extensive work. First, it was sent to Hammer Performance—which specializes in big bore kits for Sportsters and Buells—for a Stage 4 head job and the addition of race dome pistons, larger valves and springs, and a hot street cam.
To get more air to the higher-compression engine, Hammer mounted a trimmed-down Ducati front fairing with a custom dual ram air intake lid and a K&N filter. The dual exhausts are stock but exit out a D&D muffler, so its exhaust note is more chopper than street bike.
Its hand-fabricated tail section is tapered, and LED lights are cleanly integrated into the design. Decked out in all-black, the fat backside and beefed-up engine add to its menacing street fighter stance.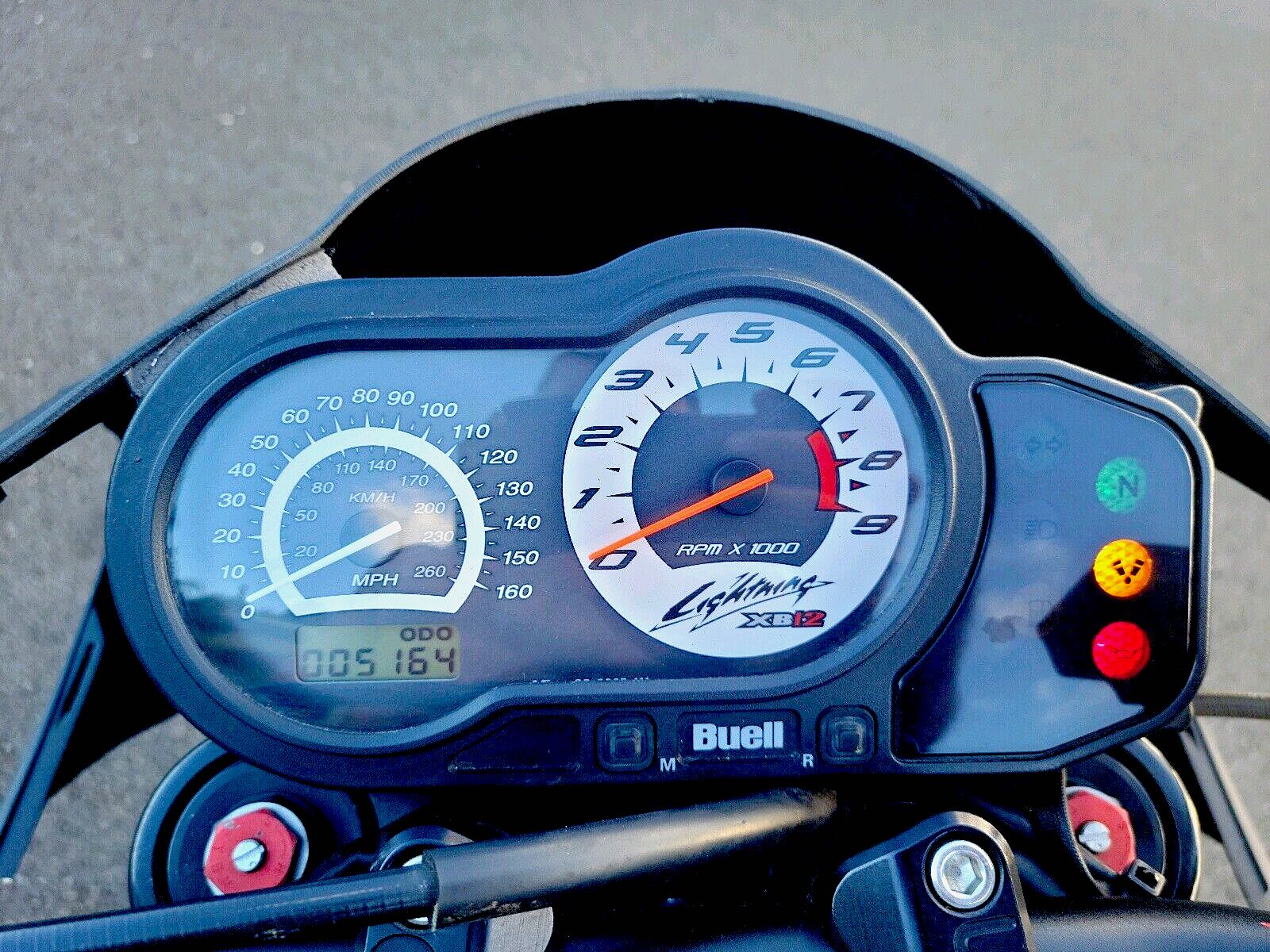 Shop now for Buell motorcycles
This XB12Scg has issues that need addressing, but it's quintessential Buell: quirky and loaded with character. With a bit of love from the right person, it'll be ready to relive its glory days as a head-turner at a local bike night or major motorcycle rally.