A rare first batch 1963 Corvette Stingray ZO6 has been raced, lost, and then found again. Now, it will be displayed and auctioned off for the world to see. Get ready to drool and pull out your wallet, this ZO6 comes with a great story to complement its amazing condition. The bidding could be record setting.
When it comes to historic racing cars, the best ones come with documented stories. This 1963 Corvette Stingray has that and then some. It is a sparkling rendition of the best looking Corvettes of that era. Throw in the fact Paul Reinhart, a legendary racer, owned and raced this vehicle, and it could set auction sale records.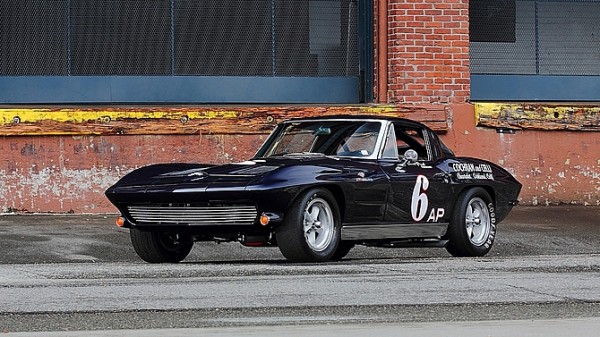 Early auction estimates the bidding will be in the $1.5-1.7 million range. However, it could easily go for more considering what other Vettes have sold for at auctions. If a '67 and a '69 can do $2.8 and $3.8 million respectively, one of the very first Z06 Vettes ought to be worth every bit of $1.5 million (and then some).
Legendary Drivers Receive First Batch of Stingrays
Reinhart was one of six lucky recipients of the new 1963 Corvette Stingray ZO6s. In fact, Reinhart along with Bondurant, Grant, Hooper, MacDonald and Thompson were each chosen by engineer Zora Arkus-Duntov. Duntov really wanted to put the cars directly in racers hands to run head-to-head with Carroll Shelby's Cobra cars.
For Reinhart his back-to-back division championships in the SCCA's Pacific Coast B-Production class were his ticket to the new Stingray. Out of the first batch of six recipients, Reinhart was the only one to campaign his car as the driver and owner.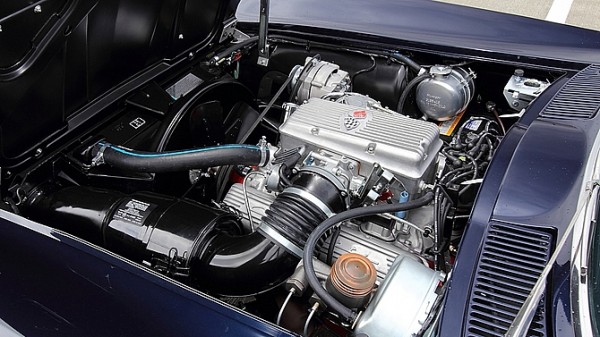 The car, though, didn't quite perform as well as Duntov would have liked. The story goes that he was unable to get his car in time; Reinhart watched an endurance race at Riverside, California with Duntov. While Hooper won the race in a Corvette Stingray Z06, it was clear to everyone in attendance how dominant the Shelby Cobras were. The story goes, Duntov quietly commented to Reinhart at the end of the race, "The writing is on the wall."
Reinhart would race the ZO6 during the 1963 season and a Cobra ran away from the field. Later that same year, Chevrolet retracted its support of Corvette racers. Reinhart sold his ZO6 at the end of the 1964 season.
Reinhart Reclaims Z06
Fast forward 20 years and Reinhart remarkably comes across his original, now worn car at a vintage event. He bought it, restored it and raced it for nearly 2 decades at historic race events. The car gained so much notoriety that among the collector-car circuit it was simply known as the "Paul Reinhart car."
Reinhart would part with it once again in 2000 when he sold it to Susan Armstrong. It was then passed on to the now current and un-named owner who did a meticulous restoration.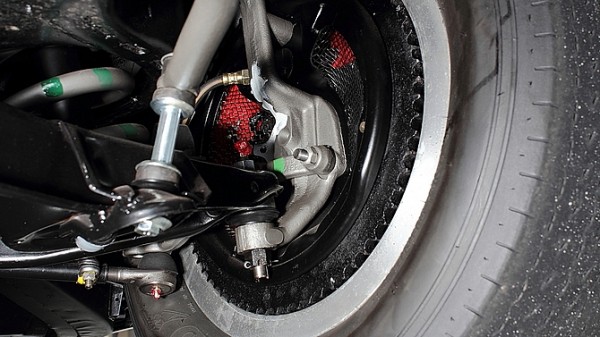 Stingray ZO6 Modifications – What made it Special?
The Stingray Z06 was essentially a stock Corvette with stiffer springs, special shock absorbers, stronger anti-roll bars and "power brakes with finned drums and sintered metallic linings," according to Car and Driver. It also came with a fiberglass 36-gallon fuel tank giving it the nickname "Tanker."
Reinhart modified his ZO6 for racing by:
Removing both the front and rear bumpers
Balancing and blueprinting the engine
Installing an Isky racing cam
Replacing the stock exhaust
Also, this ZO6 has a number "6" on the door symbolizing Reinhart's placement in the batch and its use as a race car.
It is also a rare car since on 1963, only 199 ZO6 Corvettes were built and these were distributed in 6 batches.
This Stingray really has it all: a distinguished racing background, legendary driver and a meticulous restoration. It won't surprise anyone if this car goes higher and generates a lot of interest.
See 1963 Chevrolet Corvette for sale on eBay.