Sometimes it's the small, inexpensive items that do the most to make our vehicles comfortable, safe, and fun. Here are 10 suggestions for high-quality but low-cost items for your car or truck. Depending on your preferred model—or if you want to splurge on a premium version—most of these useful and cool accessories are available for less $20.
---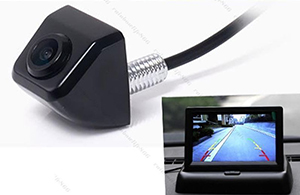 1. Backup Camera
A backup camera gives you an extra set of eyes in hard-to-see spots behind your vehicle. They are now standard on all new cars but can easily be added to older vehicles. They can literally be a lifesaver by helping to prevent backing into a small child or pet. A backup camera also helps you see how far you can safely back up next to a wall or into a parking space.
---
2. Blind-Spot Mirrors
How many times have you started to change lanes, thinking that the coast was clear, only having to hear the horn of a car that was traveling next to you in your blind spot? These blind spot mirrors—many are below $10—attach to your regular outside mirrors. They can make driving safer for you, fellow motorists, and pedestrians.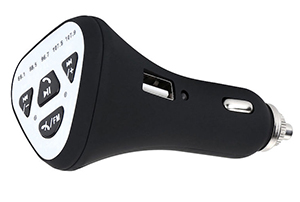 ---
3. Bluetooth Smartphone Adapter
A smartphone is an integral part of our lives, but using one while behind the wheel is dangerous. In many states, using a smartphone while driving is illegal unless it is used hands-free. New cars have built-in hands-free adapters, but what if your car is slightly behind the times? The solution is a Bluetooth hands-free adapter. These adapters plug into your cigarette lighter and connect to your vehicle's existing audio system.
---
4. Cordless Car Vacuum
Keeping the interior of your ride clean can be a hassle—especially if you have to drag a vacuum from the house. Also, it can get expensive to feed quarters into the vacuum machine at a local car wash. Make it easy on yourself with a battery-powered vacuum cleaner. It's the painless way to keep your vehicle's interior looking great.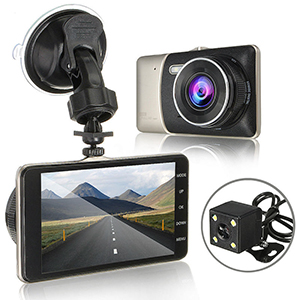 ---
5. Dash Cam
Dash Cams are great tools to record what's happening on the road. Hopefully, you won't be involved in an accident. But if that day comes, events can quickly unfold. Having a video and audio recording of an accident will leave no doubt about the facts of the situation.
---
6. Dash Grip Pads
These anti-slip sticky pads are a modern marvel. Just place one on your dashboard or any other surface in your car, and they will keep items like a smartphone, sunglasses, and coins from sliding around on the dash. They are washable, removable, and reusable. Once you try an anti-slip pad, you will wonder how you ever lived without one.
---
7. Digital Tire Gauge
Keeping your tires inflated properly is essential for safety, reduced wear, and good fuel economy. The best way to maintain the right pressure—see guidance on the driver's side door-jamb sticker—is with a digital tire gauge. Keep one of these in your glove box, and use it to check your tire pressures every two weeks.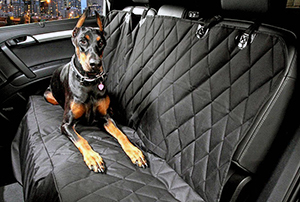 ---
8. Dog Seat Cover
Dogs love to accompany us for a ride—and we love to have them aboard. But it's only a matter of time before your car is covered in dog hair, drool, and whatever they were walking in before they jumped in. A seat cover or protector will cut down on the problem. Cleanup is easy because they are waterproof and easily removable. Backseat dog covers help keep your vehicle fur-free and come in every possible color and pattern to match your car's interior.
---
9. Roadside Emergency Kit
You never know when you might face an emergency that disables your car on the side of the road. Having a roadside emergency kit in your car will keep you safe until help arrives. Emergency kits include jumper cables, reflective road-warning triangles, tow-straps, flashlights, gloves, essential tools, a safety hammer, and first-aid supplies. All of these items stow away in a compact package.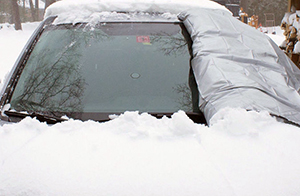 ---
10. Windshield Snow Cover
Cleaning the snow and ice from a windshield on a cold winter morning is a real hassle. But with a windshield snow cover, you can avoid all the scraping and waiting for the car to defrost the ice. These covers fit over the windshield and wipers, keeping snow and ice from building up. To clean the windshield, just pull the cover off and voila!—your windshield is clean and you're quickly ready to get back on the road.