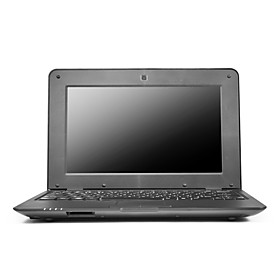 Although most people enjoy high performance computing, few need the latest, top-of-the-range laptop for their needs. In that case, buying a refurbished laptop is a great way to save money. While most refurbished machines are not necessarily the latest models on offer from manufacturers, these laptops may allow shoppers to obtain a computer with higher specifications than they could afford when buying a new one. Although there is no set definition of refurbished, remanufactured, or reconditioned, a refurbished machine has generally been returned by a customer, inspected, cleaned, repaired, formatted, and tested by the manufacturer or a third party refurbisher. Third party refurbishers are either manufacturer authorized or independent. Customers return laptops for a variety of reasons, including minor, simple reasons like small cosmetic flaws or damaged packaging. Often the computer simply did not suit the original owner's needs.
Refurbished laptops are available from manufacturer outlets, computer stores, and online. Buying one of these machines is especially advantageous for people who need portable computer access for a limited amount of time, like those working on a project for a few months. While these models are cheaper, it is important to bear in mind that they may have been used before and could have a few blemishes. However, most machines are tested thoroughly to ensure that they are operationally sound. Some refurbished laptops are even sold with a warranty, while some sellers offer one the option of buying an extended warranty. Older models may not suit those who are style conscious and pride themselves in owning the latest gadgets. In addition, buyers should note that when buying refurbished merchandise, one cannot customize one's order. When choosing the right refurbished laptop, one should be aware of the laptop features one needs, as opposed to those one wants. Buyers can find information about laptop features and specifications in a number of online guides.
For more info on laptops, check out this video:


Understanding Manufacturers' Refurbishment Definitions
The processes involved in refurbishing laptops vary from manufacturer to manufacturer. The table below gives examples of these variances across a number of popular brands.

| Manufacturer | Refurbishment Definition and Warranty Period |
| --- | --- |
| | Apple's Certified Refurbished models have been returned by customers, refurbished, and tested to ensure that they meet Apple quality standards before they are resold. Products carry a one-year limited warranty. |
| | Dell offers a number of different grades of refurbished items. Certified Refurbished laptops have been returned by customers, refurbished, and tested to ensure that they meet Dell quality standards. They may have visible cosmetic flaws, but have no performance issues. Previously Ordered New items were shipped to customers, but never used. They have no cosmetic flaws. Scratch and Dent laptops have no performance issues, but show considerable cosmetic wear. All laptops come with a one- to three-year warranty, depending on the model. |
| | Lenovo's refurbished models include used and unused laptops that have been reconditioned and tested to ensure that they meet quality standards. Refurbished laptops are categorized as new, redistributed, refurbished, and scratched and dented. Items generally carry a one-year warranty. |
| | HP's remanufactured laptops have been returned by customers and have undergone a process to return them to "as new" condition. Refurbished models may not have been fully tested and certified to meet the same standard. Items come with a one-year limited warranty. |
| | Sony's refurbished laptops have been reconditioned, returned to original factory specifications, and fully tested. These laptops may feature minor cosmetic flaws and generally come with a 90-day limited warranty. |
| | Refurbished laptops from Fujitsu have been tested to ensure that they meet published specifications. They come with a 90-day warranty, but are not returnable. Close Out products are preconfigured, new, sealed products that carry a one to three year warranty depending on the model. |
| | Toshiba refurbished products have been reconditioned and tested, and come with a warranty that is no shorter than 90 days. |

A number of refurbished laptops have been refurbished by third parties. It is best to research a third party's processes and guarantees, as well as customer feedback and comments, before buying.

Buying a Refurbished Laptop
When buying a refurbished laptop, shoppers should take the following steps:
Identify needs, listing the features the laptop should have. This includes specifications like processing capabilities and memory, the ability to upgrade various components, the operating system that has been installed, and compatibility with programs users wish to have. Programs usually come with minimum product specifications listed. Alternatively, this information can usually be found on the software vendor's website.
Determine a budget. It is best to research the costs of new laptops with similar features and capabilities to get an idea of what they cost new. This will make it easier to understand how much discount was applied to the refurbished model.
Research available models by reading customer and expert reviews of specific models, paying attention to manufacturing faults that manifest only when the product has been in use for an extended period. This knowledge will help one to select a refurbished laptop with a longer shelf life. Where a specific component causes a problem, one can ask the seller if the component was replaced during refurbishment.
Research the refurbisher or manufacturer's refurbishment process. Sellers may include this information and will usually be forthcoming with information when asked about the process.
Check the seller's or manufacturer's returns policy and warranty terms and conditions, including added extras like after-sales technical support. If something goes wrong with the laptop it will give buyers added peace of mind to know that they can contact the seller for assistance in determining whether it is a hardware or software fault.
Take into account the age and condition of the laptop. Some buyers may be more focused on finding a laptop with higher specifications than one without cosmetic flaws. The age and condition of the refurbished machine could influence both these factors.
Even though most refurbished laptops have been thoroughly tested, it is wise to set some money aside for a replacement battery. Sellers often do not know how long the laptop was in use before it was refurbished, and a battery that holds a twenty or thirty minute charge can still be said to be in working condition. However, even with this cost added, a refurbished laptop will still be much cheaper than a new one. Some refurbishers do include a new battery, so it is best to ask before purchase. In addition to possible battery issues, some laptops may show wear or have cosmetic flaws. Depending on whether or not the customer returning the item was conscientious enough to return the manual and restore disks, one may buy a laptop without these items included. It is best to ask if the manual and disks are included.

Finding Refurbished Laptops on eBay
Refurbished laptops are listed in eBay's Computers, Laptops & Networking section, under Laptops & Netbooks. Some manufacturers (like Toshiba, Dell, and Asus) have dedicated eBay Stores for the sale of refurbished goods. You can use the advanced search option to expand your search results to include listings from eBay stores. Selecting options and features from the menus displayed will allow you to narrow down your search results.
Know Your Product
When buying a refurbished laptop, reading the entire listing description is essential. Where available, one should carefully check the item photos and seller's or manufacturer's refurbishment policy. eBay includes condition descriptions with each listing and these should be used to gauge the reconditioning process the laptop underwent prior to sale. Further information is available from the seller.
Know Your Seller
eBay allows users to leave seller feedback after every transaction that has been completed. Use this information, along with the number of sales completed, to find out what other buyers have to say about the seller's products and service. To find the seller's feedback, click on the number next to the seller's username. Getting to know the seller will make your eBay transaction easier. You should also take some time to review the terms and conditions of sale. Some sellers have a returns policy like those offered by regular retailers. Some offer extended warranties, and some include extras like free shipping or a money back guarantee. If you have any questions about the listing, use the "Ask a Question" link to contact the seller.

Conclusion
Buying a refurbished laptop is a cost effective way to acquire a laptop that meets all of one's requirements, at a significantly reduced cost. Although some may feel apprehensive about buying a used laptop, reputable refurbishers and sellers offer great deals on products that have been thoroughly checked. In addition, not all refurbished laptops have been used. The most important part of buying a laptop, whether refurbished or new, is doing adequate research in order to make an informed decision. eBay sellers offer buyers a wide range of laptops, both seller and manufacturer refurbished, making it easy to find the right laptop for the right price.