Why You Need W1 Chip Headphones For Your Apple Device
Tangled wires should now be a thing of the past. However, if you are still plugging a cord into an audio port, then it might be time for you to check out this new breed of headphones powered by W1 chip created by Apple.
The Apple-created W1 chip has promised to change the way we listen to music with portable headphones forever. If you are a user invested in the Apple ecosystem of products, these W1-equipped headphones will give you freedom like you have never experienced before.
While wireless headphones have existed for many years, what sets W1 technology apart from everything else is its ease of establishing a connection. If you have an iCloud account and a Mac running OSX Sierra, an iPhone or iPad with iOS 10, or Apple Watch operating watchOS 3, then great news! You are already W1 compatible.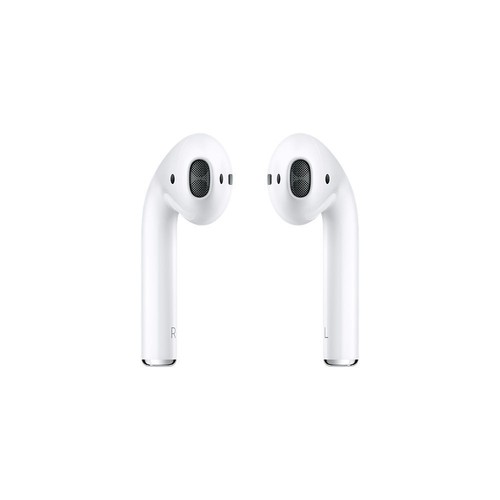 Once you turn on your W1 headphones, they will automatically send you an alert to your Apple device asking if you want to pair. You simply hit accept, and you're done. It's that simple! No browsing through menus, no Bluetooth searching or re-pairing if you shut off your Apple device.
What makes this even more amazing is that once you pair them with one compatible device, say an iPhone 7, it will automatically configure your headphones across every single device registered on your iCloud account. This means you can plug in your iPhone to charge when you get home from work, then pick up your iPad to watch Netflix with your headphones ready to go.
The technology behind W1 offers unmatched range and battery life. It also meets Bluetooth Class 1 standard, making it compatible with any Bluetooth device. The seamless pairing remains exclusive to Apple products, however.
Without further ado, here are the available W1-equipped headphones.
Beats Solo3 Wireless On-Ear Headphones
The Beats Solo3s offer the best sound experience currently available for W1 devices. The large on-ear cans give you booming bass and are utterly loud. With an incredible working range of 100 feet and rated for up to 40 hours of battery life, they set the standard for all wireless headphones available. And just in case you run out of battery, a standard 3.5mm headphone jack can be used for old-school wired listening.
Powerbeats3 Wireless Earphones
If you want the best sound with a secure fit while performing your favorite fitness exercise, look no further than the Powerbeats3. Sweat and water resistant, they anchor to your ears using ear hooks, with a form factor that is lightweight. You can choose from four ear tips included to find the perfect fit, while its 12-hour battery life on a single charge will have you covered during multiple visits to the gym or running trail.
The BeatsX are the smallest of all the headphones here, staying in place securely with a single cable that rests comfortably on the back of your neck. When not in use, the earbuds magnetically snap together to avoid tangling of the wire, making it easier to stash in your pocket or bag. A solid 8-hour battery life and tiny dimensions make this ideal for the music aficionado who likes to travel as light as possible.
The AirPods were the first device to use the W1 chip and offers the most features of all the headphones on our list. The sound is balanced all around the low, mid, and high ranges, with good bass coming out of the tiny pods.
They are truly wireless, come with a carrying case that doubles as a charger, can detect when they are removed from the ears to pause your music automatically, and offer dual beamforming microphones for making calls and using Siri.
Four excellent headphone choices with different form factors, price, and design to fit your lifestyle.
To shop all styles of portable audio and headphones on eBay, CLICK HERE.
Why You Need W1 Chip Headphones For Your Apple Device