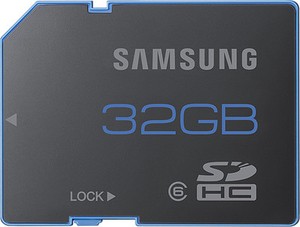 Unlike film photographers who are limited by the number of exposures on a roll of film, digital cameras allow digital photographers to take hundreds of photographs. This is made possible because of the advances that have been made in memory card technology. Using just a small data card, photographers need never to come up short when they want that one last shot.
Because of the advances in memory card technology, the choices of what type of card to use is of some debate amongst shutterbugs. Some photographers are convinced that flash memory is best, while others are on the side of Secure Digital (SD) memory. But what is the difference between the two, and how does a buyer know which memory card is right for them?
This guide will take a look at the differences between flash and SD memory, and discuss the advantages and limitations of each format. In addition the guide will provide some shopping tips, including where to buy, and what to look out for when buying at brick and mortar stores or online.
CompactFlash Memory Cards
CompactFlash was first produced in 1994 by the SanDisk company and quickly became the go-to portable mass data storage device for electronic devices. CompactFlash cards are physically a little bit larger than other formats but they are still one of the most reliable mass data storage units in the market.
Originally designed to operate with Intel's NOR-based execute in place (XIP) flash memory, CompactFlash memory cards were converted over to NAND format and have since become the preferred memory card for professional videographers using digital video cameras. Their popularity has held strong enough, so that some camera manufacturers are again designing video cameras that accept the cards. For example, Canon's line of professional high-definition video cameras released in 2010, Sony's HVR-MRC1K tapeless video recorder released in 2008, and Ikegami digital video recorders all use CompactFlash cards. Due to their popularity, SanDisk, Sony, and Nikon, are jointly working to update and improve CompactFlash memory card capacity and functionality for use with HD digital camcorders and high-resolution cameras.
The Types of CompactFlash Cards
There are two different types of CompactFlash cards still in use for electronic devices: Type I and Type II. These cards come in four speeds CF, CF2.0, CF3.0, and CF4.0. While there is little difference in their functionality, the slight difference in size, (43 x 36 x 3.3mm - Type I and 43 x 36 x 5mm - Type II), can be significant. Therefore, it is important before buying a card, to find out what size card the camera will accept. Keep in mind that most retailers and online sellers will not exchange opened memory cards, unless they are physically damaged.
Type I
CompactFlash Type I (CF1) is the most commonly used card for older digital cameras, many of which have been redesigned to use SD memory cards, but due to the quality of the cameras and the dependability of CompactFlash cards, many are still in use by both professional photographers and the general public.
Type II
CompactFlash Type 2 (CF2) memory cards are also used with cameras, but find most work as additional PC memory. CompactFlash cards can be plugged directly into PC card slots or by way of adapters and multi-card readers attached with FireWire or USB connections.
The table below summarizes the vitals statistics for CompactDisk cards.
Media Type

Mass Storage Device

Encoding

Picture, video and text based formats

Capacity

2 MB to 128 GB

Developer

SanDisk

Dimensions

Type I - 43 x 36 x 3.3 mm

Type II - 43 x 36 x 5 mm

Weight

10 grams

Use

Digital, still and video, cameras

Extended

PC Card (PCC)
Although CompactFlash cards have been around for nearly 20 years, the format remains durable enough to keep the cards viable in a market where technology updates render some devices obsolete in a matter of months. Durability and reliability are definitely the key reasons for that success.
SD Memory
Secure Digital memory cards are used in just about every type of portable device available, from digital still cameras, video cameras/camcorders, tablets, to cell phones and smartphones. Since being designed and distributed by the SD Card Association in 1999, the number and styles and manufacturers of SD cards have exploded. The SD card line expanded with the introduction miniSD in 2003, microSD in 2005, SDHC (High Capacity) in 2006, microSDHC in 2007, miniSDHC in 2008, SDXC (Extended Capacity) in 2009, and microSDXC also in 2009. Currently there are more than 400 manufacturers turning out over 8,000 SD cards in various styles and with various capacities.
The table below summarizes the vitals statistics for SD memory cards.
Media Type

Memory Card

Encoding

Digital Photo/Video files

Capacity

SDSC - 1 MB to 4 GB

SDHC - 4 GB to 32 GB

SDXC - > 32 GB to 2 TB

Developer

SD Card Association

Dimensions

Standard - 32 x 24 x 2.1 mm

Mini - 21.5 x 20 x 1.4 mm

Micro 15 x 11 x 1 mm

Weight

Standard - 2 grams

Mini - 0.8 grams

Micro - 0.25 grams

Use

Portable devices, cameras, camcorders,

PDAs, tablets

Extended

MultiMediaCard (MMC)
When determining which card is the right card, it is important to consult the owner's manual that came with the camera to check which SD card the manufacturer suggests. Since the different sizes of SD memory cards come in multiple capacities, it will not be difficult to find a card that will suit the needs of the photographer. As manufacturers produce more camera models that accept SD memory cards, the more plentiful they become and in turn more affordable.
The Major Differences
Secure Digital memory cards are significantly smaller than CompactFlash cards, and are equipped with a nine-pin interface as compared to the 50-pin interface of the CompactFlash. The result of having fewer interface pins means that the SD cards are limited to a four-bit data bus, whereas CompactFlash cards have a 16-bit data transfer bus. While this sounds like it would make CompactFlash cards the better choice because the Secure Digital cards' transfer speed slower, in reality, the difference is negligible due to advances in digital camera technology.
Another major difference between these two types of memory cards is the absence of a microcontroller in SD memory cards. This puts more of a load on the host device, but again, this isn't really a major issue with newer cameras.
Buying CompactFlash and Secure Digital Cards
Most digital cameras will come with a small capacity memory card installed that is fine for learning the camera's functions and for testing. But, when the photographer is ready to go out and do some serious picture taking, they will want to get a card with a higher memory capacity. One reason for this is that as the photographer gets better at using the camera, they will want to take pictures at a higher resolution, and take advantage of all the different functions the camera has to offer. This requires more memory and so the cards will record fewer pictures. Also, the higher the capacity of the memory card, the fewer downloads will be needed and the photographer will always be ready to get that perfect shot.
Buying CF and SD Memory Cards Retail
Finding CompactFlash and Secure Digital memory cards in the retail environment is pretty easy. Most retail department stores carry them in their electronics sections along with chain office supply and electronics superstores. Prices have become more reasonable in recent years as more camera makers have moved to making digital camera, so making the memory cards a standard accessory, even as capacities have increased.
Buying CF and SD Memory Cards Online
As plentiful and affordable as CompactFlash and Secure Digital memory cards have become, the internet is still the best place to find the best deals on memory cards. Many card manufacturers offer cards for sale on their sites, sometimes at clearance prices or as seasonal specials. As well as card makers, there are several wholesalers that offer good deals on memory cards.
One very good source for CompactFlash and Secure Digital memory cards are online classified and auction sites such a eBay. At sites like these, buyers will not only find cards by camera dealers, card makers, and wholesalers, but also individuals who might have surplus accessories, including memory cards.
Finding CF and SD Memory Cards on eBay
To find CompactFlash and Secure Digital memory cards on eBay, simply go to the homepage and select "Electronics" from the left-hand menu. Once the page opens, select "Cameras and Photography" on the left. When this page opens select "Cameras and Photography Accessories" from the left-hand menu, and after the page opens select "Memory Cards" from the search filters menu. Once the "Memory Cards" page opens, you can hone your search by selecting one or more of the filters on the left of the page. These include "Format," "Storage Capacity," and "Condition."
Conclusion
Since the early 1990s, digital photography has searched for ways to increase the memory capacity of the camera. CompactFlash came with great promise and has continued to hold a fair share of the memory card market, even though physically smaller and slower Secure Digital cards have become the industry standard for most still digital cameras. CompactFlash is now centering on digital video recording, due to the speed and capacity of CF cards and the addition of a microcontroller that takes a share of the load from the camera.
SD cards hold the bulk of the market of still photography because of the ability to pack a lot of pictures on a very small device. With multiple styles, sizes, and capacities, SD memory cards are available for almost any camera or other device, such as PCs, which makes transferring pictures simple and easy.
To ensure they purchase the right memory card for their camera, the buyer should take a few minutes and check out the owner's manual. To find the best price, the buyer should comparison shop and compare deals on memory cards in brick and mortar stores and online.