Readers sometimes like to have their hands free while perusing their favorite reading material. In some cases, heavy books are hard to hold for long. In other situations, readers may simply need to refer to a page from time to time, especially if they are viewing a recipe in a
cookbook
or a do-it-yourself article in a magazine.
Book stands
provide a secure spot for a book, catalogue, or magazine, offering convenient eye-level reading. Buyers can visit a local bookstore or department store to view some of the top book stands on the market, or they can go online to eBay for lower prices and more variety.
| | |
| --- | --- |
| 1 | Actto Green Portable Reading Stand |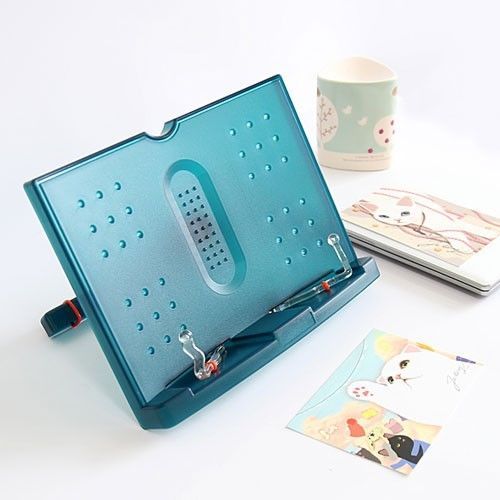 The Actto Portable Reading Stand comes in a deep blue-green color and features translucent materials for a stylish look. It is lightweight, enhancing portability for users. The sturdy prop at the back and the wide lip of the device ensures that it can support books of various sizes weighing up to 10 lbs. Owners can adjust the angle of the book, customizing the stand to better suit their reading environment.
---
The Jasmine Book Stand features a beautiful wood grain finish and a slip-resistant rubber backing that keeps it stable when users turn pages. The breadth of the handmade book stand supports large books. To facilitate a comfortable reading session, it includes a pair of adjusters to help hold the magazine, catalogue, or book in place.
---
| | |
| --- | --- |
| 3 | Fellowes Wire Study Stand |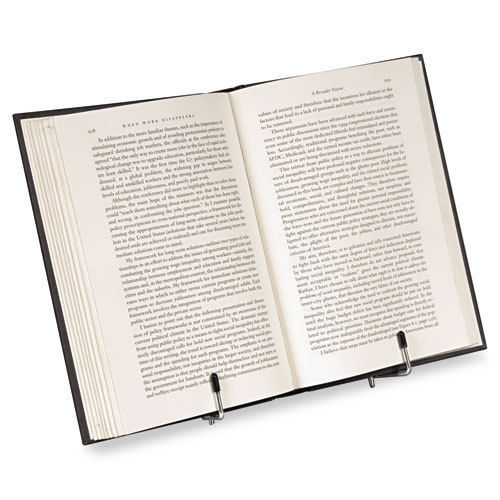 The Fellowes Wire Study Stand boasts a modern, minimalist look. Made of metal, it supplies the strength and durability that users need for holding large books. Once it wears out completely or users no longer need it, the stand is 100 percent recyclable. It includes rubber end caps on the grips that hold the book upright, ensuring the metal ends do not damage the pages. The Fellowes Wire Study Stand folds down flat for storage or portability.
---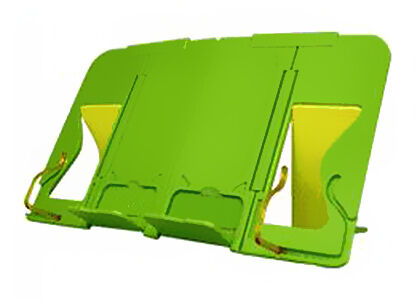 The mySmartStand book stand comes in several different colors, including professional black, vibrant green, pale pink, and soft blue. It includes tough plastic materials and sturdy construction to ensure that it can handle anything from large magazines to bulky books. For smaller reading materials, owners can fold the stand into a smaller, palm-sized version. It also doubles as a stand for a tablet or smartphone as needed.
---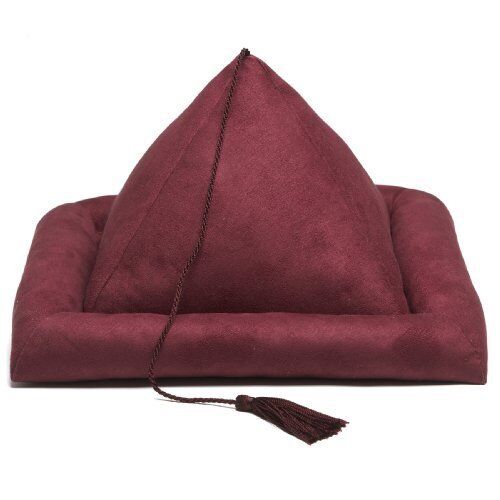 The Peeramid BookRest is unusual because it is made completely from cloth and soft materials. It resembles a pyramid-shaped pillow with a rim around the bottom on all four sides. Although it works well for adults, it is perfect for children because it is soft as well as durable. Available colors include navy blue, burgundy, taupe, Asian green, and sage green. The tassel at the top of the pyramid functions as a bookmark. The microfiber surface is easy to wipe clean.
---
Another soft book stand is the Thai Book Rest, a sleek and attractive piece that works well for bedroom relaxation and reading. The back portion is a triangular arrangement of small, narrow pillows. At the front, another padded section supplies a flatter surface where users can place a pen, a shopping list, or some other item. The stand works for tablets as well as books.
---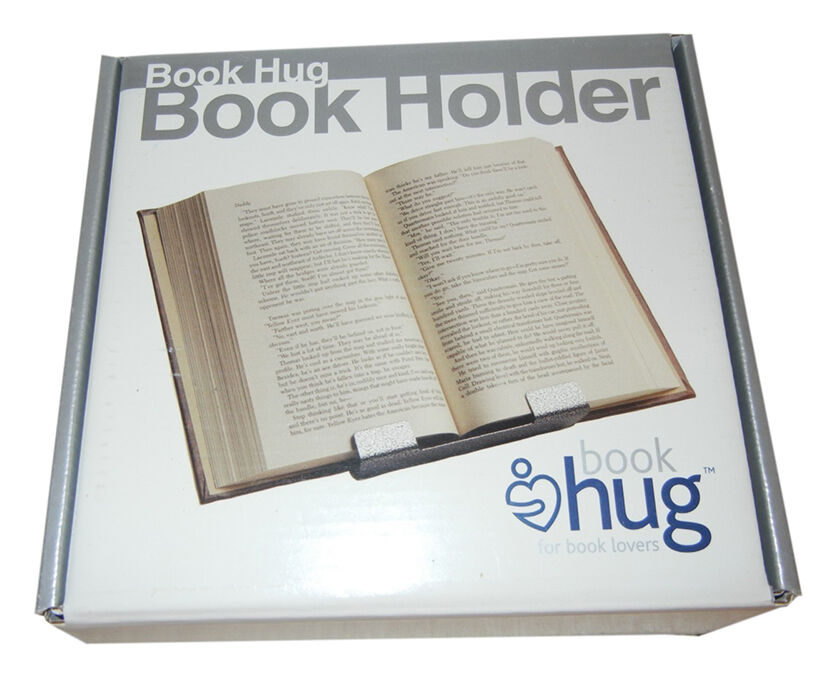 One of the smallest options, the Book Hug Book Holder works with both paperback and hardcover books. In spite of the upward curve of the stand's lip, owners can still turn pages smoothly. Small and portable, the Book Hug comes in either red or silver and black.
---
Advertised as the ultimate book holder, the PhiferReader is slightly more expensive that other stands. The PhiferReader folds into its own integrated carrying case. One key element is its ability to hook onto a treadmill and provide reading entertainment while owners are exercising.
---
| | |
| --- | --- |
| 9 | Levenger Dovetale Bookstand |
Levenger sells a number of different book stands at various price points. The Dovetale Bookstand features a wooden back with a black plastic lip in the front to hold the book in place. The twin supports in the back give the book stand its "Dovetale" name.
---
How To Buy
Once you have researched all the top
book stands
, you can decide on one that has the features and structure that you want and shop for it on
eBay
or at eBay Stores. To save more money, check listings for free shipping offers, bundles, package deals, and top-rated seller seals that indicate a popular, highly recommended seller. Once you receive your new book stand, you can experiment with using it in a number of different settings and orientations. With a sturdy book stand from a top brand, you can enjoy the benefits of eye-level, hands-free reading whenever you like.