Considering how expensive and fragile laptops are, it is surprising how much abuse they are allowed to suffer. Laptop owners carry their devices everywhere and subject them to a full spectrum of daily rigor. If you travel or are around large groups of people, it is almost unavoidable that your laptop, at some point, may be dropped or stepped on. In a situation like that, you are glad your laptop is protected in a hard laptop case.
Laptop cases come in many varieties; some generic, and some made for specific laptop models. Most cases afford some protection, but only a hard laptop case ensures a high degree of safety. A rugged and dependable hard
laptop case
can travel anywhere, and many come with extra features. Hard laptop cases become even more important if you are a frequent traveler or busy professional. If you are frequently on the go, the last thing you need to worry about is your laptop's safety. Luckily, hard laptop cases come in a variety of sizes and materials to suit anyone's taste and budget.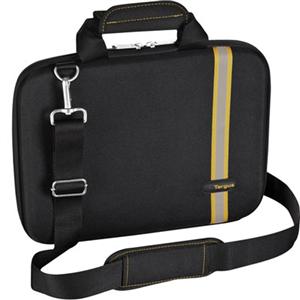 The Targus Hardsided Case provides ample protection for any laptop. Strong framing prevents damage from unexpected drops, and the plush interior provides secure cushioning. You can safely pack your laptop at the bottom of your suitcase without worrying about damage. Thanks to its simple design, the Targus Hardsided Case is well suited for any occasion. This hard-sided case provides ample laptop protection for the person on the go.

Product Specifications

Additional Information

Fits laptops up to 13 inches
Weighs 1.8 lbs.

Slim design for easy storage
Padded interior
Sturdy external design
---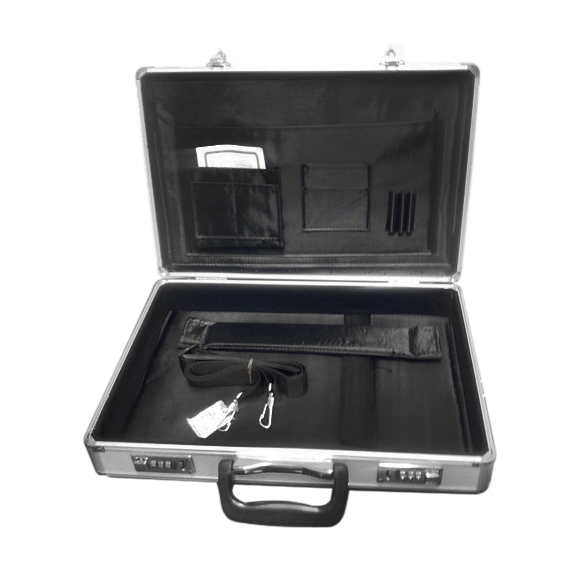 An aluminum laptop case provides the ultimate protection for your device. There are many sizes available, so you are certain to find an aluminum case that matches your laptop. Sturdy and dependable, the exterior of an aluminum laptop case can stand up to the worst kinds of abuse. Many aluminum laptop cases also come with locks, so you can rest easy with the knowledge that your laptop is secure. When it comes to design, it is hard to top a sleek, polished aluminum laptop case.

Product Specifications

Additional Information

Sizes available to fit any laptop or netbook
Weight varies

Rigid construction
Locks for security
Molded plastic grip
Legal
---
| | |
| --- | --- |
| 3. | Ohmetric Hardshell Laptop Case |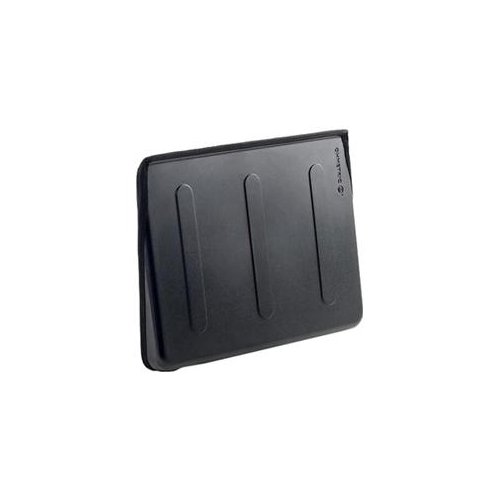 The Ohmetric Hardshell Laptop Case keeps your shiny new laptop safe in all situations. An embossed, hard-shell exterior keeps your laptop free of scratches and protects it from unexpected bumps. Perfect for the rigors of the road, the Ohmetric Hardshell Laptop Case provides worry-free laptop protection. Thanks to its slim design, the Ohmetric Case can even be placed inside another laptop case. As an added bonus, the Ohmetric Hardshell Case doubles as a laptop cooling station. Simply place your laptop on the case when in use, and the heat ventilates through the Ohmetric's patented cooling walls. The Ohmetric Hardshell Case keeps your computer cool and safe.

Product Specifications

Additional Information

Measures 14.5 by 11 inches by 1.5 inches
Weighs 1.2 lbs.

Patented cooling system
Slim-fit design
Fits inside other cases
---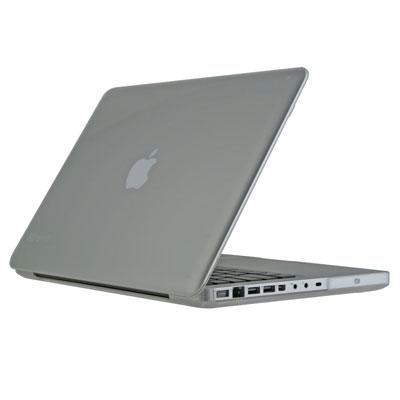 The Speck Hardshell Case functions as a close-fitting carapace for your laptop. The case snaps right around your computer to protect it from damage and dirt. With the Speck Hardshell Case, you no longer have to worry about dings and dents from accidental falls or bumps. The Speck hardshell case stays on your laptop at all times, even when you are using the computer. If you want to keep your laptop looking brand new for the entirety of its life, consider a Speck Hardshell Case.

Product Specifications

Additional Information

Permanent safety solution
Available in a huge array of colors
Slits for ventilation
---
| | |
| --- | --- |
| 5. | Incase Hard Shell Case |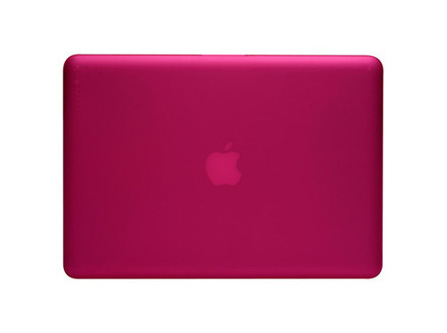 Ideal for protecting the brushed aluminum Apple MacBook Pro, the Incase Hard Shell Case snaps on like a second skin. This colored case cover from Mac protects your laptop from all kinds of damage to keep it as sleek and clean as the day you purchased it. MacBook Pros are attractive, but the brushed aluminum casing is prone to dents and shows dirt easily. Avoid this with the use of an Incase Hard Shell Case. These cases feature openings for all ports and cameras, and never need to be taken off. If you like, you can even slip your Incase-equipped laptop inside of another case or carrier.

Product Specifications

Additional Information

Sizes available to fit all MacBook Pros
Weighs 15.8 oz.

Many color options
No need to ever remove
Durable and safe
---
| | |
| --- | --- |
| 6. | Toshiba Dual Function Hard Shell Laptop Case |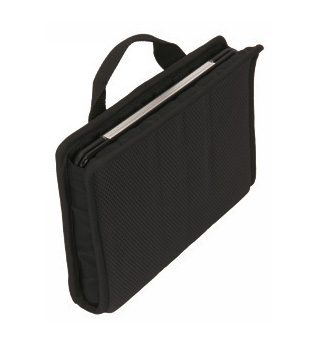 The Toshiba Dual Function Hard Shell Laptop Case is perfect for the frequent flier. Unlike many bulky laptop bags, its simple design permits easy removal for airport security checks, and it is light and slim enough to fit within other luggage. The Dual Function design allows the Toshiba Hard Shell Case to double as a lap desk. You can get work done during your flight without burning up your lap, thanks to the ventilated side panels of this hard-shell case.

Product Specifications

Additional Information

Fits smaller laptops and netbooks, up to 10.1 inches
Weighs 15 oz.

Attractive design
Fits within a briefcase
Side ventilation panels
---
| | |
| --- | --- |
| 7. | Case Logic Black Molded Laptop Case |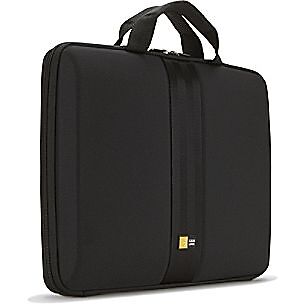 The Case Logic Black Molded Laptop Case offers serious protection for your laptop in a convenient and lightweight package. The molded EVA rubber sleeve holds all standard-size laptops and netbooks. Thick, quilted interior padding holds your laptop in place and keeps it secure. Thanks to the ventilated clamshell design, you can even use your laptop while it is inside the case.

Product Specifications

Additional Information

Fits laptops up to 13.3 inches
Weighs 1 lb.

Thick padded handles
Ventilated rubber exterior
Attractive seatbelt stitching
---
| | |
| --- | --- |
| 8. | Briggs & Riley Torq Laptop Carry-On |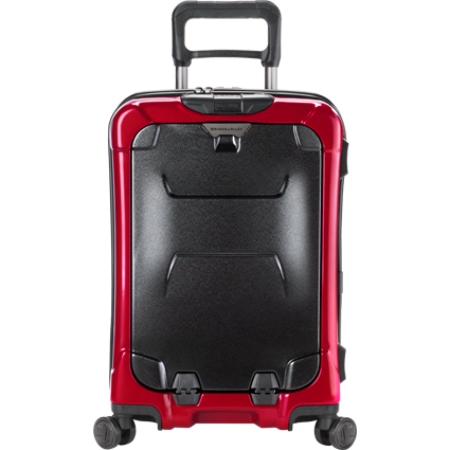 For a non-traditional take on the hard shell laptop case, consider the Briggs & Riley Torq Laptop Carry-On. This extremely sturdy carry-on case has been specially designed to offer the ultimate protection to your laptop. A unique front compartment cradles your laptop through the rigors of travel and allows easy access in a snap. The rest of the unit can hold any number of items. If you would like to reduce your travel baggage, the Briggs & Riley Torq provides the perfect combination of suitcase and laptop case.

Product Specifications

Additional Information

Measures 19.4 by 14.3 inches by 9.4 inches
Weighs 8.9 lbs.

Spinning handle design
One-touch front compartment laptop storage
Padded slip pocket for tablets
---
Additional Hard Shell Electronics Cases
The decision to protect your laptop with a hard laptop case pays long-term dividends. The benefits of protective cases can be extended to any number of other devices. A hard shell smartphone case protects your phone from accidental drops. Tablet computers also benefit greatly from hard case protection. If you want to protect all your devices with a single unit, consider a waterproof laptop backpack.

Item

Purpose/Features

Hard Shell Smartphone Case

Rugged and durable
No more accidental breakage

Hard Shell Tablet Case

Total protection for valuable devices
Sleek and form-fitting

Waterproof Laptop Backpack

Excellent protection from damage and water
Keeps all your devices safe

Buying Hard Laptop Cases on eBay
A hard laptop case is an excellent option to protect your device, and
eBay
offers plenty of choices. To find the perfect hard laptop case, simply enter terms into the search bar on any eBay page. For shoppers wanting a case for a Mac, an ultrabook, or another specific model, include the laptop model name to refine your search even further. Narrow broad search results using filters, including brand, size, and price range to find the perfect laptop case for your computer.