For many people, a high quality car CD player is as important as any other car feature when it comes to choosing a new vehicle. Many vehicles come with a factory-installed audio system that does not have a CD player, or may have one that is a lower quality item. In many cases, these audio systems are upgraded to ones that include a CD player with memory card input.
These upgraded models offer a variety of features and often the variations in these features are confusing to some music enthusiasts. Car CD players with memory card input are located at car audio shops, retail department stores, and online at eBay. Understanding the various types of features within a CD player of this type can aid a person in choosing the right one for their vehicles.
Overview of Car CD Players with Memory Card Input
There are a few things that people should consider when it comes time to chose what type of CD player they install in their car. Some factors that should be taken into consideration is the features and memory capability of the CD player. In order to have the most music enjoyment, the overall quality of the CD audio system also needs to be one of the factors that is reviewed. Because people have different requirements when it comes to the memory card input features, tailoring the CD player to that aspect is important to take into account as well.
Power
In-dash car CD player power is measured in the amount of wattage it is able to handle, so if a person is looking for a car CD player that blows them away, the maximum continuous watts (RMS) is one of the first things that should be taken into consideration. The peak power input is also one that should be important in the buyer decision, especially if the existing car speakers are not being replaced. In order to get the best sound quality out of a CD player with memory card input, the power of the car's speakers is also what is going to make a difference in the way the total package sounds.
Speakers
The power and the sensitivity of the existing car speakers is what helps to determine the quality of sound people receive from their audio systems. If the speakers do not have a lot of power, then a powered CD player is not going to give a user more power. On the other hand, if the speaker system is one that does pack a lot of power, such as ones that come equipped with high powered amps, then buying speakers that at least meet the minimum specifications for the speaker power helps bring more power to the unit overall.
Speaker sensitivity is another thing that should be measured before buying a CD player for a car. A great set of full-range car speakers that have a lot of sensitivity are ones that work that can actually make a lower powered CD player music system sound better. If the existing speakers have a low sensitivity rating, then high a powered CD audio system is ideal.
What to Look For in CD Players with Memory Card Input
There are a few things that need to be looked at before deciding to purchase which of the top CD players that have memory card input; things such as DIN and the size of the equalizers is important to the overall sound quality of the unit. The DIN is important since the new unit needs to be fit the required space of the old music system, or the car CD player may need to be mounted to another location or the location of the old system has to be altered.
DIN
DIN refers to the amount of room that automobile manufacturers create for the addition of a car stereo that comes equipped with a CD player. The standard 1DIN size is 2 inches tall and 7 inches wide. There are car stereo CD players that are double the standard size so it is important to take note of how much room the new car CD player requires. Models that specify a 2DIN means that the CD player takes up double the room that a standard sized CD player would typically use.
Equalizers
The purpose of a stereo equalizer is to modify the sound amplification while it is in various frequencies. The frequency of the pitch does not refer to the frequency of a radio station, but rather the frequency of the pitch sound. This is something that needs to be looked at closely when buying a CD player, since this varies greatly between different brands and models.
The most basic form of stereo equalizers are ones that separate the treble and bass in a high fidelity system. The treble handles the high pitches while the bass handles the lower ones. Many of the higher quality stereo systems that include CD players come equipped with graphic equalizers which allow the user to visually see the different pitch ranges, which is helpful in singling out various pitches to adjust. Looking for a car CD player with not only memory card input but also one that has great equalizers is just a good all-around choice for receiving the best sound quality from a system. Listed below are the top eight car CD players that include memory card input.
| | |
| --- | --- |
| 1 | Dual XHD7720 In-Dash System with SD Card Inputs |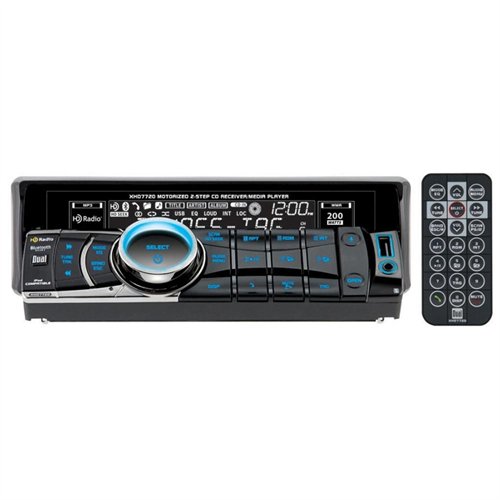 This Dual XHD7720 In-Dash Car CD Player has many great capabilities and has also been rated highly by users. This particular model is a CD, MP3, WMA, and FM system. It comes equipped with a USB port and has a built-in HD radio with direct iPod control front auxiliary. It is a 1DIN unit that offers other features that include a remote control, built-in three-band equalizer, peak power output is 60 watts times four frequencies, and is also CD-R and CD-RW compatible.
---
| | |
| --- | --- |
| 2 | Roadmaster VR3 MP3 CD Player with SD Card Inputs |
The Roadmaster VR3 MP3 CD 1DIN player with SD card inputs is another favorite with car CD players. This model comes with a remote and a detachable face, plus many other options that make audio entertainment even more enjoyable being MP3, WMA, CD-R, RDS, and CD-RW capabilities. It comes equipped with a SD card slot and other features that include a USB port for flash drives, graphic equalizer, auxiliary cable for MP3 player, and DVD is also included. In addition, it has ID3 tag support, 180-watt high power output.
---
| | |
| --- | --- |
| 3 | Boss Audio BV9561B TFT CD Player with SD Card Inputs |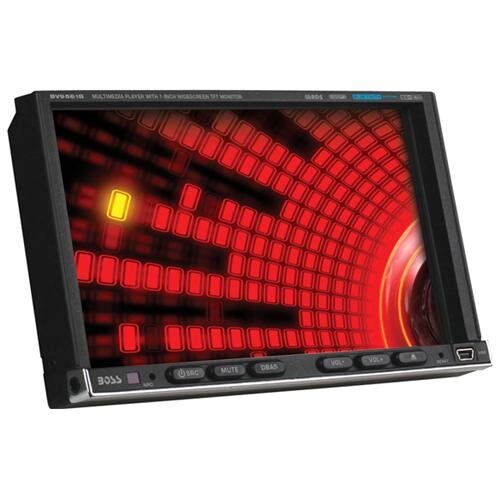 The Boss Audio BV9561B CD Player with SD card inputs is a very sophisticated unit that is packed with a variety of features. It is a 2DIN unit that has a 7-inch touchscreen display, MP3 playback, has Bluetooth, USB port, RDS, and SD card card capabilities. In addition, this unit includes a remote control, rearview camera input, and auxiliary ports, just to name a few items.
---
| | |
| --- | --- |
| 4 | Kenwood KDC BT955HD CD Player with SD Card Inputs |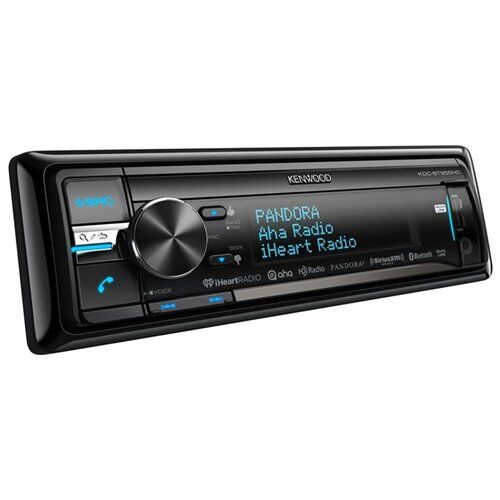 Besides having SD card inputs, the Kenwood KDC BT955HD CD Player is one that consumers rave about consistently. It is a CD player capable of playing both CD-R and CD-RW formats yet also come equipped with other features like an FM tuner. It comes with built-in Bluetooth accessibility and MOSFET 22-watt 50 RMS amplifier, and HD radio. It is also able to pair with iPhones that have Siri control, has three-level bass boost, front panel USB ports as well as both front and back USB inputs.
---
| | |
| --- | --- |
| 5 | Pioneer DEH P3500 CD Player with SD Card Inputs |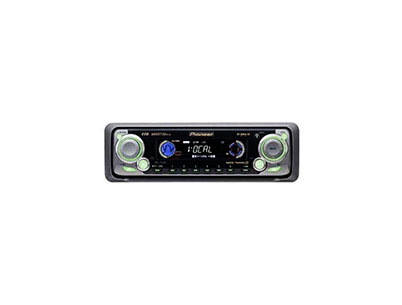 The Pioneer DEH P3500 CD Player with SD card inputs has excellent satisfaction ratings among consumers. It is an in-dash CD MP3 USB car stereo receiver radio that audio remote access to Pandora. Other features include a detachable face, auxiliary inputs, memory card input, remote control, and USB input. It has a two-way iPod control allows the user to control the stereo with either the stereo or iPod controls. It includes a backlit LCD display with LED text display.
---
| | |
| --- | --- |
| 6 | Power Acoustik PTID-6250B CD Player with SD Card Inputs |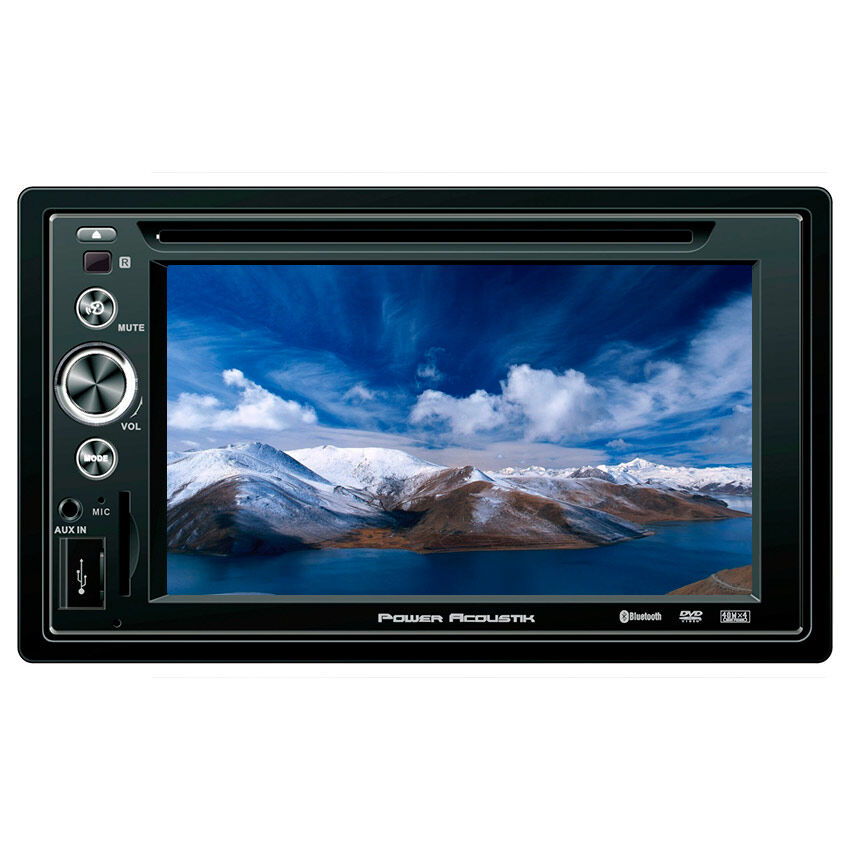 The Power Acoustik PTID-6250B CD Player with SD card inputs is another high quality CD player that offers a wide variety of features. Besides being a CD player, it can also access DVD, MP4, and MP3 formats. It has a large touchscreen and 50-watt MOSFET speaker output, USB and SD card inputs, a rearview camera input with trigger, both U.S. and European frequency settings, an auxiliary port, plus many other features that any audio visual enthusiast is sure to love.
---
| | |
| --- | --- |
| 7 | Pyle PLDN74BTI CD Player with SD Card Inputs |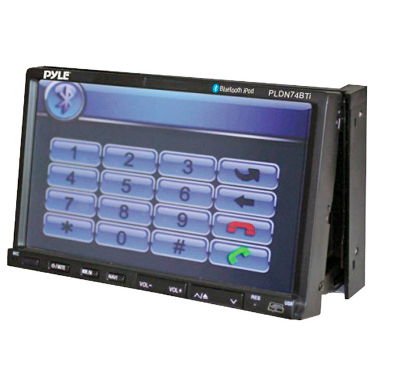 The Pyle PLDN74BTI CD Player with SD card inputs is one that is sure to please any music lover. It is packed with a variety of features, such as being DVD, VCD, MP4, MP3, CD-R and CD-RW compatible. In addition, this 2DIN audio system has a front slide panel that slides down to give the user access to the 7-inch touchscreen monitor. It comes equipped with a FM tuner and both Bluetooth as well as remote control access. It has 80-watt output and 30 preset channel capability along with an auxiliary port and a USB port.
---
| | |
| --- | --- |
| 8 | Naxa NX-683 CD Player with SD Card Inputs |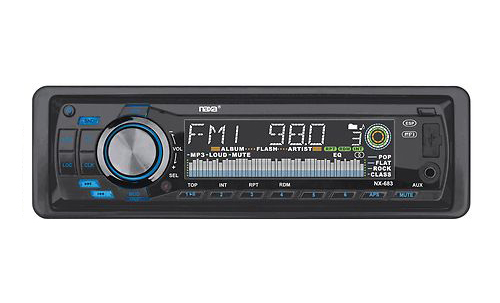 The Naxa NX-683 CD Player with SD card inputs not only comes equipped with a convenient SD card slot, but is also features a USB receiver capable of supporting MP3, CD-R, and CD-RW formats. It comes with a detachable face and 4-channel 40-watt power. It has a wireless remote control, night illumination, electronic preset equalizer, multi-color LCD display, and an auxiliary port among many other fine features.
---
How to Buy a Top 8 Car CD Player with SD Input on eBay
If you have heard about a great car CD player and cannot find it, you are probably one of the many people who have been searching high and low for that perfect one-of-a-kind stereo that is so popular, they disappear as soon as they become available. If this sounds like you, then you are going to be happy to know that most people who cannot find items elsewhere normally have very good luck finding them on eBay.
Locating one of the top car CD players that have SD card slots starts by performing a simple keyword search on the eBay homepage. For example, if you want a new Kenwood KDC PT955HD, you can use the keywords "
Kenwood KDC BT955HD CD player
" and any item containing those keyword are sent in the search results for you to browse through. After selecting a specific item, you can also find out more about that particular car CD player by reading the full item description.
Conclusion
With so many different car CD players on the market, it is hard to know which one to choose, especially if a person has specific needs, such as having one that can access an SD card. There are many things that go into a great sound system besides just a great CD player though. That is why it is important to keep in mind that things such as speaker sensitivity and power ratings make a difference in the overall sound quality a car stereo provides. That is why it is always a good idea to either match the car CD player to the existing speaker system or decide to upgrade the speakers in order to get the best performance possible. Knowing which are the best models to pair them to helps to keep the buying process more simple.