The humble
garden stake
can serve many purposes from supporting a plant to beautifying a garden. Although just a simple item, it comes in many variations including bamboo, wooden, metal, and even
solar powered stakes
. Among the criteria a buyer should consider when buying garden stakes are the length, materials, and style of the item. Even if the buyer does not have many plants in the garden, a stake works well to fill up some of the space. No matter what stakes buyers need for their garden, they can find it a hardware stores or online at
eBay
.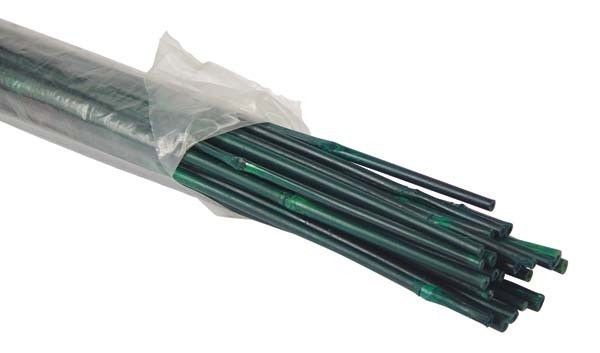 The Viagrow Bamboo Stakes are 4-foot garden stakes that have a dark green hue and blend in well with garden vegetation. The user can place this item in the garden or pots to support growing plants and vines. They also work well in craft projects and flower arrangements. Being made of bamboo, this Viagrow stake is weather and rust resistant and can be used in groups with the aid of twine or string. Although lightweight themselves, the stakes support a variety of plants, including top heavy ones.
---
| | |
| --- | --- |
| 2 | Sunleaves Bamboo Stakes |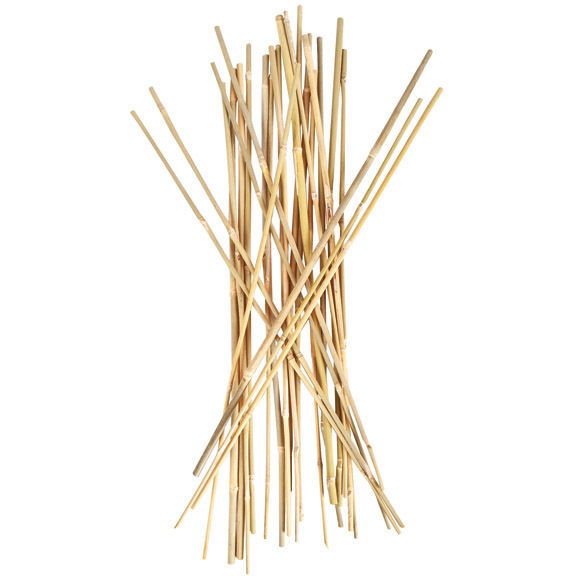 Sunleaves produces a variety of home and garden solution products. Sunleaves bamboo stakes are available in lengths from 2- to 6-feet, and these bamboo poles have a natural, rustic style thanks to their light-brown color. This color also makes them suitable as a marker to partition a garden. Since the stakes are available in a number of lengths, buyers can use them outdoors and indoors. For the buyer who wants a practical, all-natural garden stake, the Sunleaves Bamboo Stake is a great choice.
---
| | |
| --- | --- |
| 3 | Fiskars 129 Yard Garden Anchor Stake |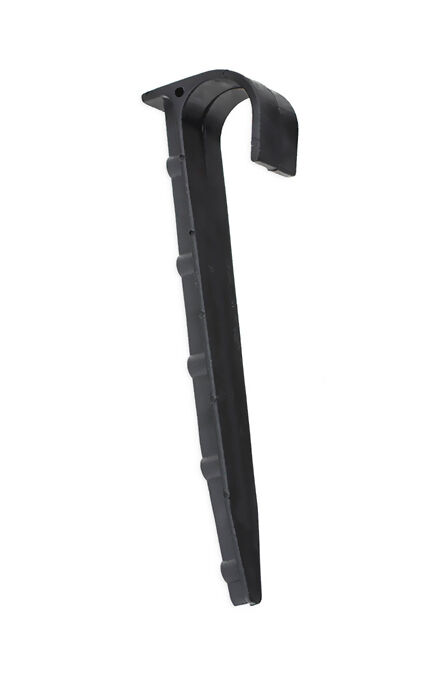 Gardeners often use garden cloth or other tools in their gardens. To keep the area tidy, using a few Fiskars 129 Yard Garden Anchor Stakes is a good idea. These 5-inch anchor stakes are made of tough, rustproof ABS and lasts for years in a garden. With its barbed shank, this stake grips the soil well, and its flat head allows for easy pounding into the ground. Besides holding hoses and tubing securely, it can also mark boundaries. Compact, hardy, and cost efficient, this product from Fiskars is a good all-purpose investment.
---
| | |
| --- | --- |
| 4 | Sunleaves Super Starter 6-inch Plant Label Stakes, |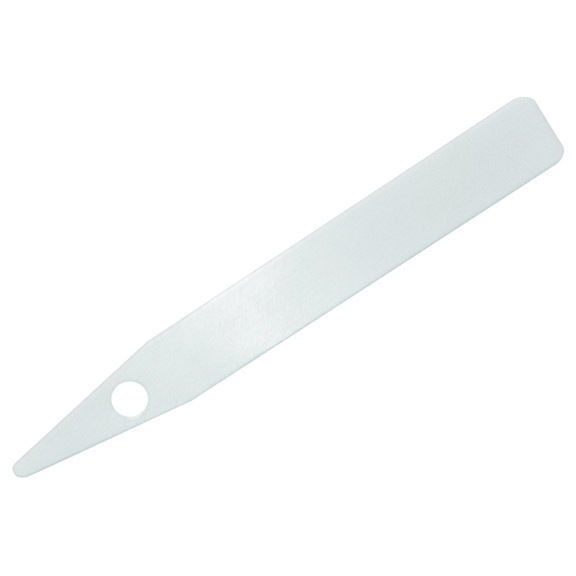 Homeowners with many plants in their garden can definitely benefit from Sunleaves Super Starter 6-inch Plant Label Stakes. Like its name suggests, this stake acts as a label to easily identify any plants in the garden, especially when they have not yet sprouted. Made of sturdy plastic, it comes in a few colors and has a textured surface that holds pencil and ink marks well. After one season of planting is over, the user can erase the markings and reuse the label stake.
---
| | |
| --- | --- |
| 5 | Solar Powered Light Garden Stakes |

Solar powered light garden stakes offer a number of benefits. They do not require electricity and are cordless while beautifying the garden at night by providing illumination. These stakes come in a wide variety of designs from simple, no-nonsense lights, to colorful, decorative ones. Made of heavy-duty plastic or metal, they are available from a number of different makers. When choosing a solar powered stake, buyers should consider the type and color of the stake, as well as where they plan to place it.
---
A shepherd's hook is a versatile tool as a user can hang lanterns, lightweight potted plants, and ornaments to decorate the garden. A shepherd's hook stake is typically a sturdy metal stake with a downward curve, forming a hook. Owners can hang up signs, support bird feeders, or use it as a plant support.
---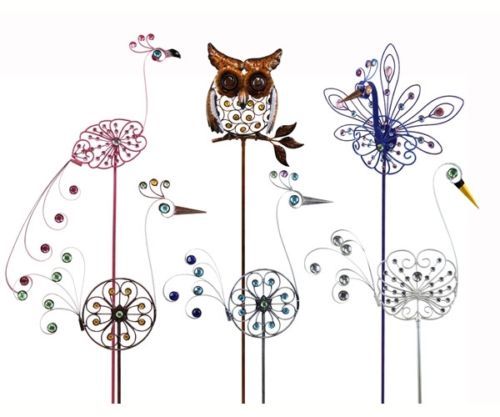 Exhart is no stranger in producing garden and lighting products. Its garden stakes come in all shapes and sizes, and are designed mainly as decorative items, many with comic design. Their bright colors and ability to move are attractive and potentially scare off animals or birds that may hurt the garden. They are also weather resistant and durable. A buyer can choose from a variety of hummingbird, butterfly, and even smurf character designs.
---
How To Buy
eBay
has an impressive selection of
garden stakes
and equipment for your needs. To find the product you want, just use the search bar available on any eBay page, and type in the appropriate keywords. A list of available items pops up immediately, and you can use the category filters to customize your product list. To know more about a particular item after reading the description, use the "Ask a Question" link to send the seller a message. Whether you need a plant support or garden decorations, you can find a variety of stakes online to suit your personal tastes without being too costly.