Clotheslines
are ropes or wires on what washed clothes are hung to dry. Despite the fact that dryers can dry clothes quickly, there are several reasons to use clotheslines. These include the fact that clotheslines do not entail energy bills, they gentler on fabric, and exposure to direct sunlight kills bacteria. Buyers looking for clotheslines can choose from different kinds, including umbrella clotheslines and portable drying racks. Clotheslines are available in different sizes, and with different line materials. Buyers should base their choice on the number of loads they normally wash, the space they have, and their budget. They can start their search for a clothesline with any one of these top clotheslines.
| | |
| --- | --- |
| 1 | Household Essentials H-150 Clothes Dryer |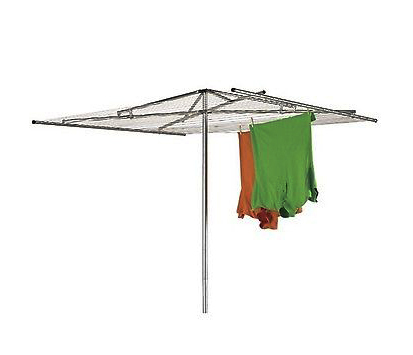 The Household Essentials H-150 is an outdoor parallel style clothes dryer. It features 30 lines offering a total of 182 feet of drying space. The lines are coated with vinyl, ensuring that they are easy to clean and maintain. The H-150 has steel arms, and the structure is held up by a two-piece post made from galvanized steel. All the lines on this clothes dryer are at the same level for easy access. The pivoting top adds even more convenience for users.
---
| | |
| --- | --- |
| 2 | Lehigh Secure Line DRC24 |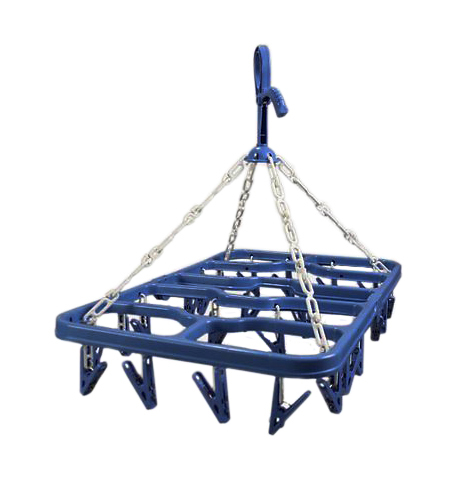 A 24-clip drying rack, the Lehigh Secure Line DRC24 can be used both indoors or outdoors. Its foldable design and compact size make it ideal for use in places where space is not freely available. Users can hook the rack onto a sturdy support and proceed to hang clothes on the rack with the attached clips. The Secure Line DRC24 is a light-duty rack, and is not designed to hold loads more than 5 lbs. in weight.
---
| | |
| --- | --- |
| 3 | Household Essentials R-400 Clothes Dryer |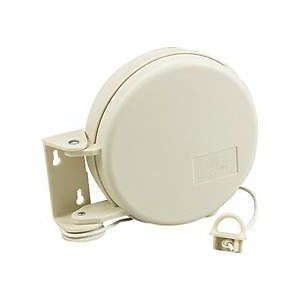 The Household Essentials R-400 clothes dryer is a single-line retractable dryer. The 40-foot line is housed in a crack and heat-resistant ABS plastic housing, keeping it hidden when it is not in use. Users just have to pull the line out and attach the free end to an eyehook. Looping the line around the stopper keeps it from sagging when clothes are hung on it. Once the free end is unhooked and the line removed from the stopper, it automatically retracts into the housing.
---
| | |
| --- | --- |
| 4 | Household Essentials P-840 Telescoping Clothesline Prop |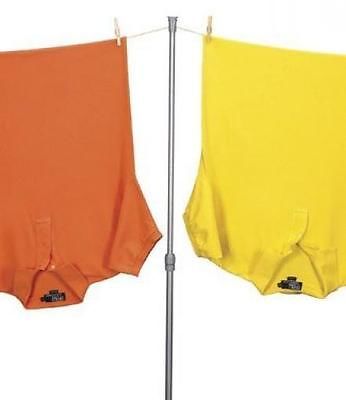 Those who use clotheslines to dry clothes quickly realize that sagging clotheslines are an inevitable part of the process. The Household Essentials P-840 telescoping clothesline prop iis designed to take care of the problem. The prop can extent to 85 inches in height, and a threaded eyelet ensures that clotheslines are held securely even in windy weather.
---
| | |
| --- | --- |
| 5 | LOFTi Laundry Drying Rack |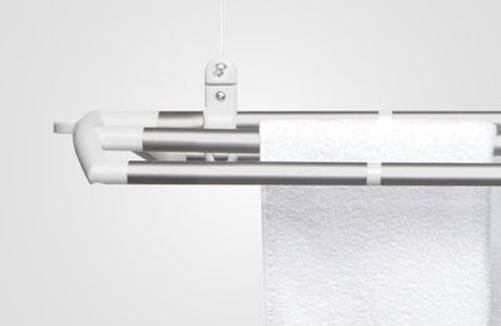 Designed for use indoors, the LOFTi laundry drying rack iis a lightweight rack that provides the equivalent of 22 feet of drying length. This is enough to hold an entire load of laundry. The LOFTi drying rack hangs from the ceiling using a pulley system. The rack itself is made of anodized aluminum tubes, and features two built-in receivers for tNew Clothesline Company's DUO small garment dryer. The LOFTi is available in two colors: White and green.
---
| | |
| --- | --- |
| 6 | Coghlan's 0433 Pegless Bungee Clothesline |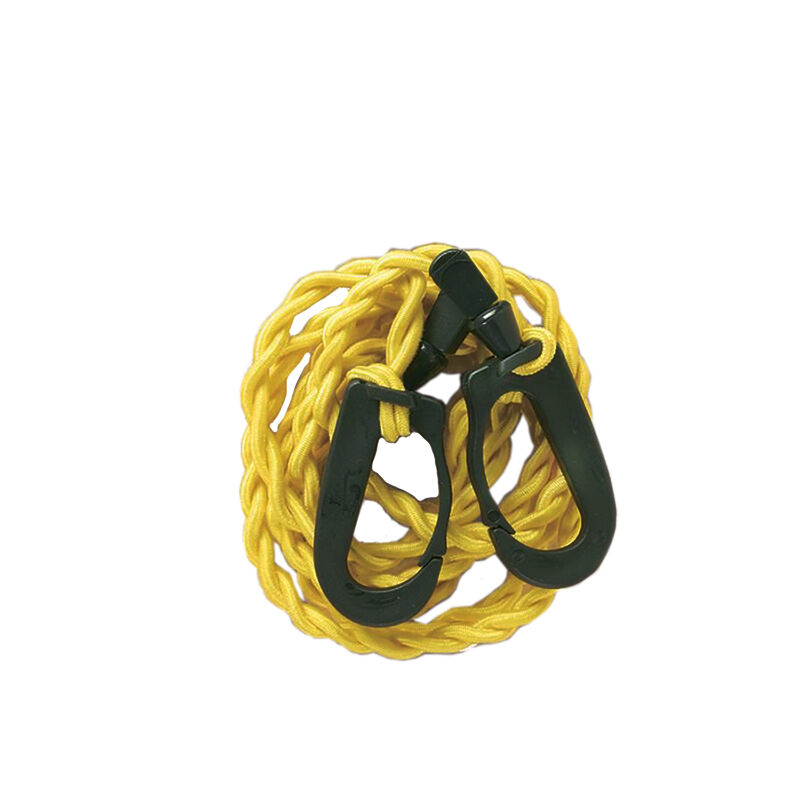 The Coghlan 0433 pegless bungee clothesline iis ideal for travelers. When it is unstretched, it only measures 6 feet in length. The clothesline consists of two braided bungee cords with clips at both ends. To use the clothesline, users must stretch the bungee cords and attach the clips to supports. To hang clothes on the clothesline, users only have to push a piece of cloth between the two cords.
---
| | |
| --- | --- |
| 7 | Hills Rotary 7 FD88002 Clothesline |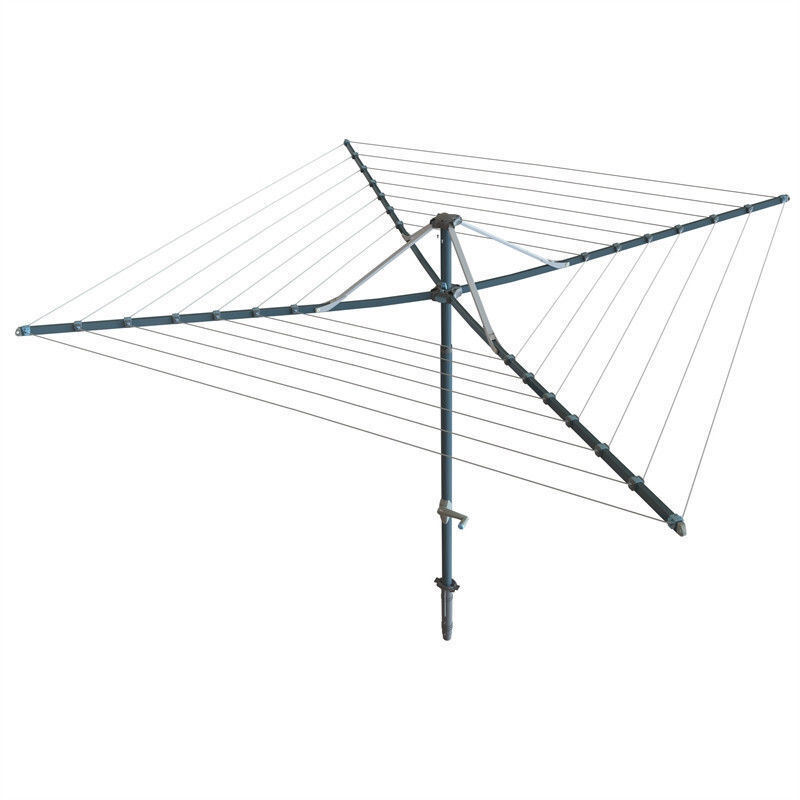 An Australian icon, Hills has been making rotary clotheslines for decades. The Hills Rotary 7 FD88002 clothesline is a medium-size removable clothes hoist that is suitable for large wash loads. It has seven lines that offer a total of 154 feet of drying space. Users can use the inner lines for smaller items while the outer lines are suitable for large clothes. In fact, the Rotary 7 is capable of drying queen-size sheets.
---
How To Buy
Designed to dry clothes indoors or outdoors, clotheslines at their simplest are just ropes or wires to hang wet clothes on. However, buyers can choose from many different types of clotheslines, each suitable for a different scenario. Those looking for clotheslines, whether for indoor or outdoor use, can pick from a large selection on
eBay
. Buyers can quickly find a particular item through eBay's search bar. For example, searching for "
Hills clotheslines
" lists all matching items that are currently available on the site. Before committing to a purchase, buyers should review a seller's return or exchange policy. They can also ask sellers any questions they may have about a listing. Buyers can also arrange to pick up an item themselves to save shipping costs.