One of the most popular types of rechargeable batteries, Li-ion batteries, also known as lithium-ion batteries, find use around the home and on the job in portable consumer electronics, including hand tools. Users of Li-ion batteries prefer them to conventional batteries because of their superior energy storage capabilities, slow charge loss when not in use, and minimal battery memory effect. Bosch produces a wide selection of Li-ion batteries for use with its line of tools. When comparing top
Bosch Li-ion batteries
, consumers should make sure to buy those that fit the tools they plan on using. Shoppers can find a large range of Bosch Li-ion batteries on
eBay
or in local hardware or department stores.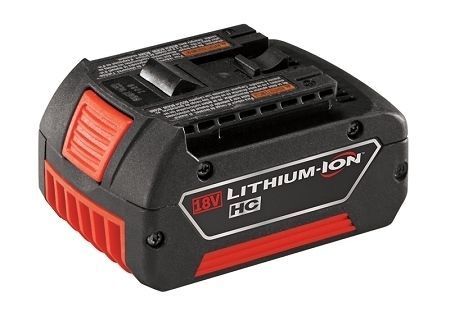 An 18-volt, high capacity fat pack battery, the Bosch BAT619G Li-ion battery works with all Bosch 18-volt tools. The Bosch Advanced Lithium-ion technology gives the added benefit of increased run times of 50 percent and offers up to 3 hours of average battery life. Users can use the integrated fuel gauge to help them determine the remaining charge, and the BAT619G can operate at temperatures as low as -4 F. Battery users do not need to worry about battery temperature, as the pack design keeps the BAT619G cool when in use, regardless of the workload placed upon it.
---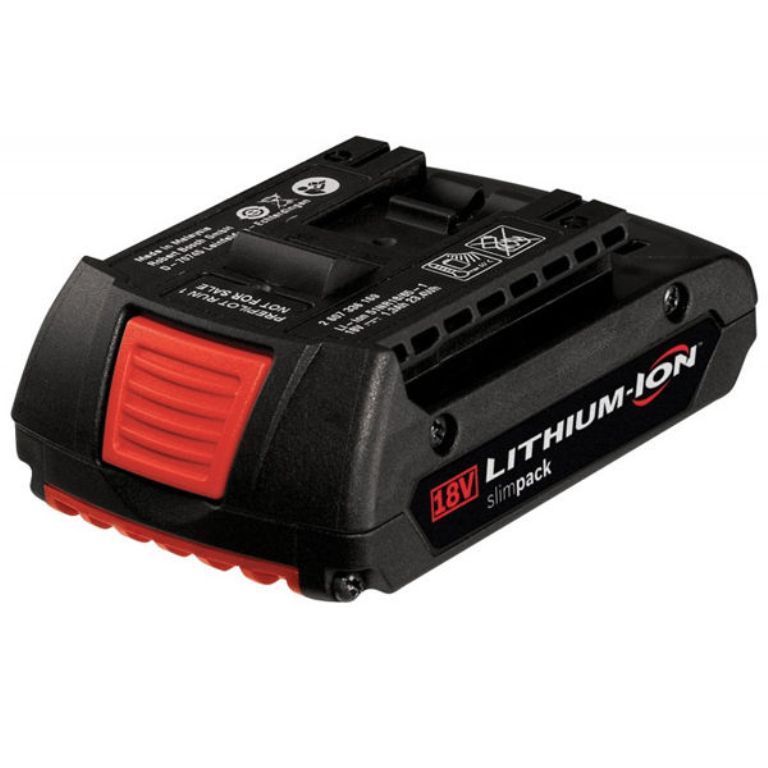 The 18-volt Bosch BAT609 Li-ion slimpack battery can handle drops of up to 6 feet. Additionally, the design of the Bosch BAT609 protects battery cells from overheating and overloading, and the battery suffers minimal discharge when not in use. It also has little to no deteriorating memory effect. The Bosch BAT609 comes with a double lock latching system that securely locks the battery pack in place. At a lightweight 13.6 ounces, the BAT609 reduces hand and arm fatigue, especially when working in tight quarters.
---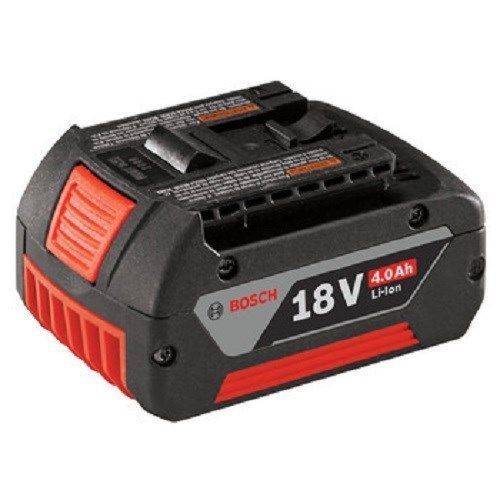 Compatible with all Bosch 18-volt tools and chargers, the 18-volt Bosch BAT620 Li-ion battery offers a cool pack design with a heat conductive housing that draws the heat away from the inside of the battery, keeping the battery cooler and extending its life. The Bosch BAT620 also has an integrated fuel gauge LED indicator so that users know how much charge the battery holds. The BAT620's durable housing protects the battery from drops of up to 9 feet. The 4 Ah lithium-ion battery technology coupled with Bosch's Electronic Cell Protection system gives the BAT620 steady performance even when working in tough conditions.
---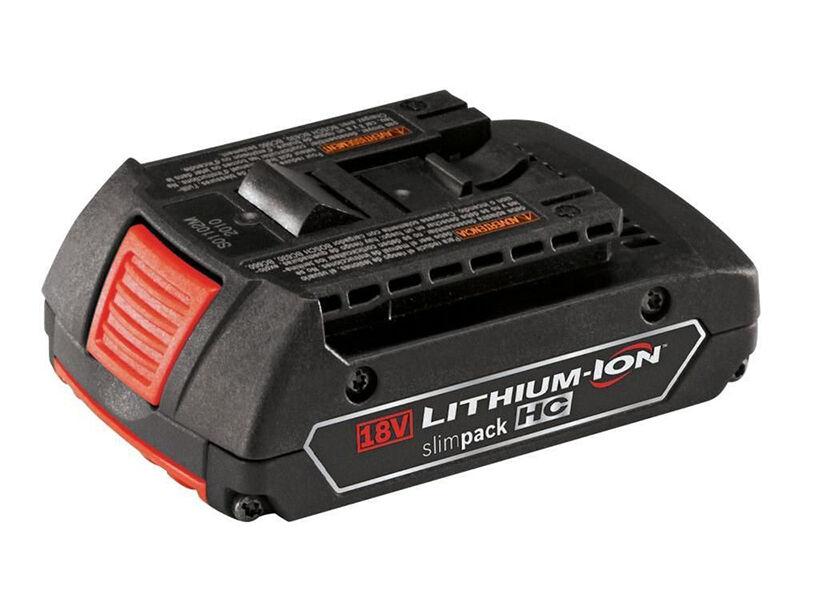 The design of the Bosch BAT610G Li-ion battery helps it keep cool in the toughest working conditions. The BAT610Gs fuel gauge keeps users up to date on how much charge remains, and the lithium-ion technology gives the battery up to a 50 percent longer run time over comparable batteries. For jobs in the cold, the BAT610G offers the same great performance in cold weather as it does in normal temperatures. The 18-volt, high-capacity Bosch BAT610G Li-ion battery weighs in at a lightweight 14.1 ounces and has an average battery life of 3 hours.
---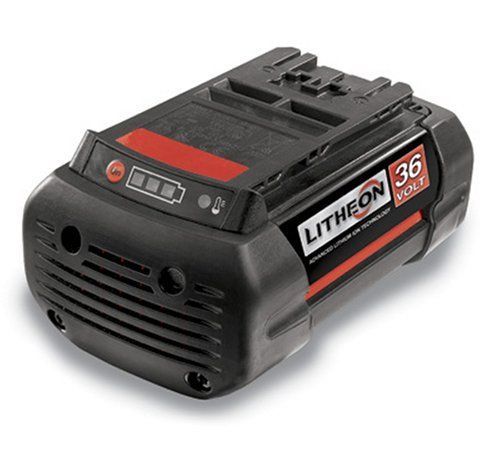 The 36-volt Bosch BAT836 Li-ion battery powers all Bosch 36-volt tools and has two times the power and run time of an 18-volt NiCad battery. The Bosch BAT836 also features a fast 1-hour charge time and can charge up to 80 percent capacity in only 30 minutes. The BAT836 sports an easy-to-read temperature sensor and battery gauge so that users always know when they need to change out batteries or when they run too hot.
---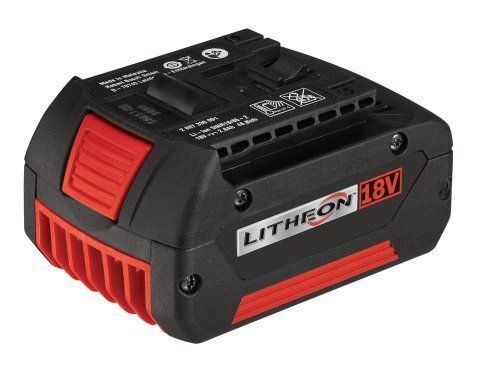 Featuring battery-protecting Electronic Cell Protection technology, the 18-volt Bosch BAT618 Li-ion battery provides added protection from overheating, overloading, and deep discharging. The double lock system also keeps the battery securely in place while in use. The Bosch BAT618's housing further protects the battery from falls of up to 6 feet. The BAT618 recharges fully each time and offers optimal runtime and power. The Bosch BAT618 Li-ion battery works with all Bosch 18-volt tools.
---
How to Buy
When searching for
Bosch Li-ion batteries
on
eBay
, shoppers can perform a keyword search for the best results using relevant terms. This step pulls up a list of categories that allow battery seekers to refine their search further in regards to battery voltage, battery condition, and battery cost. Before making a purchase, make sure to read each product listing and review seller ratings.
Lithium-ion batteries let users work longer and farther away from available power sources than do regular electrically powered hand tools. Better yet, if battery users have multiple Li-ion batteries, they can change them out as needed. Most tools that run on Li-ion batteries are compact in design, allowing users to work in the tightest areas.