The investment in thin clients is often necessary for fully-functional virtual desktops. Unlike fat clients, which are computers with built-in solutions, thin clients meet the ever-changing demand of the user in a more secure environment. Dell offers the Wyse line of products to help meet these needs. Many of these products are available on eBay from a variety of vendors. Prior to making a purchase of any of these products, consumers must compare features, flexibility, and overall user functionality. With a large variety of
Wyse clients
available from Dell, it is possible to find the ideal solution for nearly any application.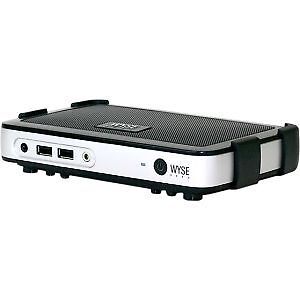 The selection of a thin client relies on the specific needs of the user. For people who require a reliable solution, the Wyse P25 Zero Client is an option. It offers secure and centralized management of computer needs. It is specifically beneficial for graphic-heavy applications, including 3D solids modeling, video editing services, and CAD. It is a small device, making it easy to fit into any workspace. It is also an energy-efficient solution. It works well in the areas of managing, maintaining, and provisions for computer applications. It is also a solid solution for securing enterprise desktops effectively. As a zero client, this product meets the needs of a large number of VDI infrastructure users, including those with a power-hungry application setup.
---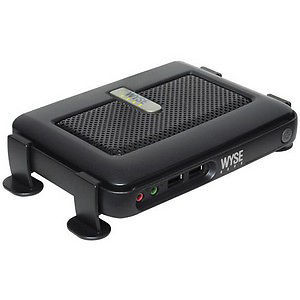 Another solution from Dell's Wyse line of products works to provide for a highly productive, fully functional virtual desktop. The Wyse C10LE is a compact system that is user-friendly. One of the key features of this system is its very fast speed featuring ThinOS. Additionally, it does not have an attack surface, which means that security is outstanding and data is never at risk. The system is a very fast booting one as well, keeping the operation simplistic. It only uses 7 watts of power to operate at its full level. For the green office, the C10LE is a very effective solution. It also offers flexible mounting solutions, accommodating virtually any space.
---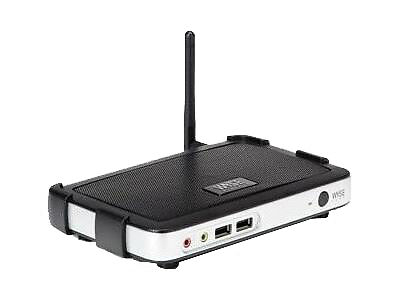 The Wyse T10 is a more affordable solution than other thin clients. A few key things help it to stand out, including its exceptional speed. This is due to the included ThinOS. Bootup of the system takes just seconds. Users can log in securely to the system and get started right away. Without an attack surface, all data remains protected, ensuring excellent security for workplace needs. This particular Wyse thin client provides quality user experience for VMware VDI, Microsoft, and Citrix systems. It also includes a system-on-a-chip design. Other features include Flash playback and a built-in media processor. It also uses only 7 watts of power and mounts in various configurations.
---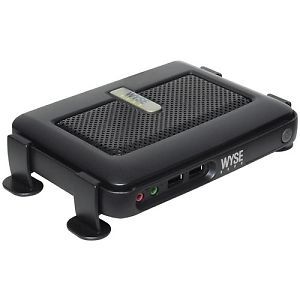 A solution for highly productive needs is the Wyse C90LE7. This is an ideal system for a fully-functional virtual desktop. It also has a simplistic, user-friendly design. It functions with a variety of applications, including those supported by Microsoft Windows Embedded Standard 7. It includes Microsoft Windows Embedded Device Manager connectivity which allows users to access and implement the use of the Microsoft System Center Configuration Manager platform. Other key features include the low level of heat produced by the system with just 7 watts of power used, and its horizontal or vertical placement options.
---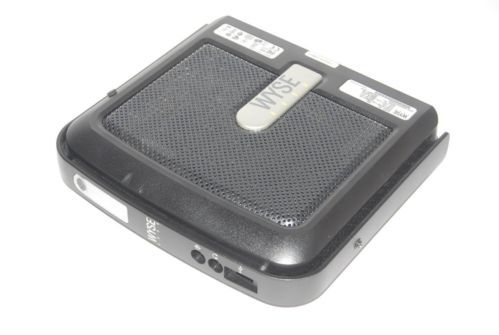 The Wyse V10LE is another thin client system for networking computers. This system is versatile for most operating systems and applications, including ISO 9241, VCCI, C-Tick, and FCC Class B. As a V-class system, it offers more versatility than other Wyse systems. This improves the expandability, power, and performance of the thin client in a computer environment that continues to change. It is a high-performance model with speed and easy-to-use style. It offers the complete functionality of Microsoft Windows CE. As a more versatile option, it can grow with a business as necessary.
---
How To Buy
The investment in
Wyse thin clients
is often an ideal choice for many business owners and high-demand computer users. It is necessary to select the right system prior to making an investment, though, since a large number of differences exist in functionality and design. However, it is possible to easily compare any of these products on eBay. Users can visit any page of the website and use the navigational bar on that page to find available Dell Wyse products. It is then possible to further compare options by price, vendor, features, and availability. This allows not only the user to find the product he or she needs, but ensures the best price.