Wireless security cameras
provide surveillance for homes or businesses. The uses of these cameras vary; those with remote access allow users to monitor activity inside of their homes to view interaction between caregivers and a child or to monitor children home alone. Outdoor cameras provide additional security by allowing users to view visitors at the door before opening it and to monitor perimeters of their home and grounds. Businesses rely on these cameras as well. Many wireless security cameras have motion and sound sensors that send out alerts to the user if the sensor triggers. Wireless cameras also allow users to install them in areas where wired security systems are not feasible. Knowing about the varied features offered by wireless security cameras allows consumers to make an informed decision before purchasing one.
| | |
| --- | --- |
| 1 | Dropcam HD Hi-Fi Wireless Video Monitoring Camera |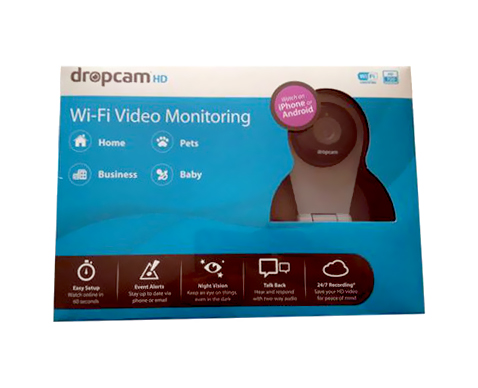 The Dropcam HD wireless monitoring camera installs quickly and provides a live feed to a monitor, computer, or smartphone. A DVR plan is also available so that consumers can store recorded video for later viewing. The camera has a microphone and speakers so that consumers can communicate with others through the camera. For a close-up view, the camera offers a remote zoom feature. Infrared technology provides for clear images at night, and the camera installs indoors or outdoors.
A popular online technology review site recommends this camera because it is easy to set up and use, and it notes that the video images this camera produces are quality as well. It also notes the convenience of the cloud service that receives the images, so that users are not using up large amounts of memory on their computers or phones, and with the DVR plan, the cloud service also stores any saved videos. Consumers can also share stored videos with others if desired.
---
| | |
| --- | --- |
| 2 | ZMODO 720P HD Wi-Fi Wireless Network IP Camera |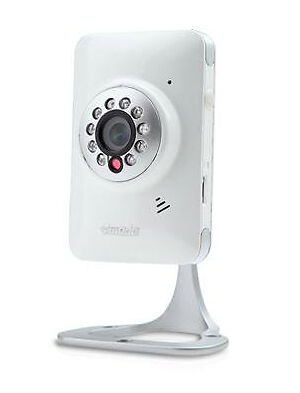 The ZMODO 720P wireless security camera produces a quality, high definition video image that feeds to a monitor or computer. The camera also provides a QR code that users scan to activate the feed to an app available on most smartphones. With this feature, users can view the footage inside or outside of their home or business from anywhere. An alert feature sends email or text messages to the consumer to alert of any activity.
This security camera also has a motion sensor, and users can set up the camera to automatically record footage when the motion sensor triggers. Although the camera has a microphone to provide audio along with the video, it does not have speakers to allow conversation through the camera. Infrared technology provides black and white images at night, while daytime images are in full color. A surveillance website recommends this camera because of its smartphone capabilities and for the quality images it produces. The site also notes that the camera is a good value.
---
| | |
| --- | --- |
| 3 | Samsung Smartcam SNH-1011 Camera |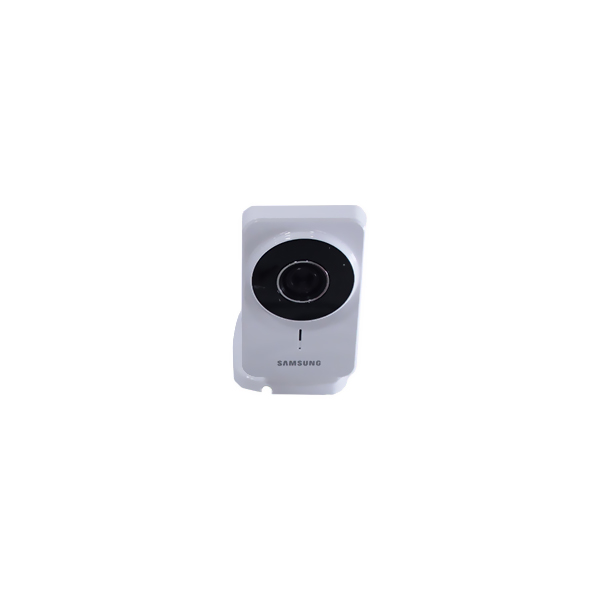 The Samsung Smartcam SNH-1011 offers both sound and video feed that consumers view on a computer or smartphone. The feed also links to a secure and private YouTube account for when consumers want to record footage. The infrared technology of this wireless security camera allows for viewing in total darkness; the infrared feature automatically turns off in well-lit settings.
Furthermore, a motion sensor detects movement, and users can set the camera to record when the motion sensor triggers. A similar feature triggers when the camera picks up sound, and the camera has a built-in speaker. The microphone in the camera allows for conversation through the camera.
For indoor use only, this camera is popular because it is easy to install and set up the software. Users also think this camera provides quality images and find the activity alerts that the system sends via email or text messaging beneficial because of the immediacy of the alert. A popular online technology site recommends this camera because of the ease in viewing images on a smartphone using the free app. Samsung manufactures other Smartcam security cameras with similar features to this model as well.
---
| | |
| --- | --- |
| 4 | D-Link Cloud Camera 1050 Camera |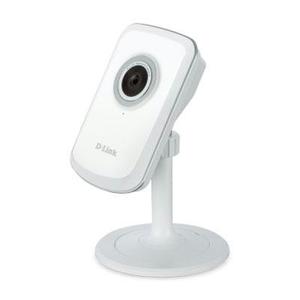 The D-Link Cloud Camera 1050 provides wireless transmission of video. A cloud provides storage for the feeds from the camera so that consumers are not using up precious memory space on their computer, smartphone, or tablet. A leading technology website cites this camera's IP connection foolproof, noting the ease of installing the camera. The site also recommends this camera because it does not use the amount of bandwidth that some other IP security cameras use. This is beneficial for consumers who have limits on the amount of bandwidth their ISP allows them each month.
This particular model is for daytime use or in well-lit areas as it does not have infrared technology providing night vision. However, other models in the D-link cloud camera line do have night vision. The camera is small and lightweight, aiding in installation in most any location. It also comes with a Wi-Fi extender that boosts the user's wireless signal to avoid problems with signal strength. The D-Link 1050 also offers both sound and motion sensors, and users can set the system to automatically record footage upon activation of the sensors. Indoor or outdoor installation is an option for this wireless security camera.
---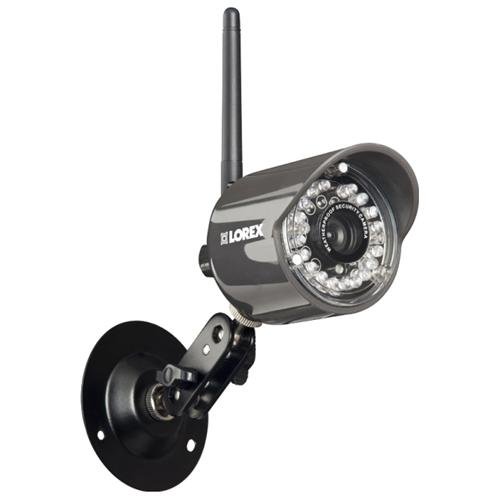 The Lorex LW2110 wireless security camera provides for easy installation indoors or out, and a flex stand allows for positioning of the camera for improved surveillance coverage. Plug and play installation of the software gives users a hassle-free experience so that they can begin viewing on a monitor or send the feed to a DVR to save video footage.
The camera is waterproof, although mounting should be in an area that protects it from precipitation, and it provides coverage for up to 60 feet. In addition, infrared technology allows the camera to take clear video at night or in dark settings. The Lorex LW2110 provides security outside or inside of the home, and if consumers purchase more than one camera, they link together for ease in viewing footage. A popular online retailer of video equipment recommends it because of the ease in installation of both the camera and the software and because of the quality video images it produces, particularly the night vision footage.
---
A Comparison of the Top 5 Wireless Security Cameras
Before purchasing a wireless security camera, consumers should consider several factors. The top wireless security cameras vary in their ability for night vision, outdoor use, and price. The following chart provides consumers with a quick comparison of the top five models.
| Product Name | Outdoor Use | Night Vision | Price |
| --- | --- | --- | --- |
| Dropcam HD Hi-Fi Wireless Video Monitoring Camera | Yes | Yes | $$ |
| ZMODO 720P HD Wi-Fi Wireless Network IP Camera | Yes | Yes | $$ |
| Samsung Smartcam SNH-1011 | No | Yes | $$ |
| D-Link Cloud Camera 1050 | Yes | No | $ |
| Lorex LW2110 | Yes | Yes | $ |
Although these top models are popular for their functionality and features, consumers should consider similar models in the same product lines before making a purchasing decision.
Conclusion
Wireless security cameras, alone or as part of a more extensive
security system
, are advantageous because of their ease in installation and the ability to place them in locations where wired cameras might not be an option. The cameras produce images that are viewable on monitors or computers; some cell phones also work with the cameras. While making a home more secure is one use for wireless security cameras, they serve other functions as well, many of which are indoors. These include monitoring babies, viewing the interactions between caregivers and children, and monitoring children who are at home by themselves.
eBay
is a convenient place for consumers to shop online for wireless security cameras due to the range of products offered and the ability to comparison shop.