Travelers and commuters may feel more relaxed when they use portable car fans to make their vehicles' temperatures more comfortable and suitable to their tastes. Cooling products available on the market have added versatility when they also offer heating features that can eliminate chilly air and defrost and defog icy windows. Long power cords enable shoppers to use portable car fans when camping, fishing, and enjoying other outdoor activities. Customers can find new and used 12-volt portable car fans in department stores, automotive stores, and online.
eBay
helps customers find great deals on high-quality RoadPro 12-volt portable car fans, and learn more about the devices' user-friendly features.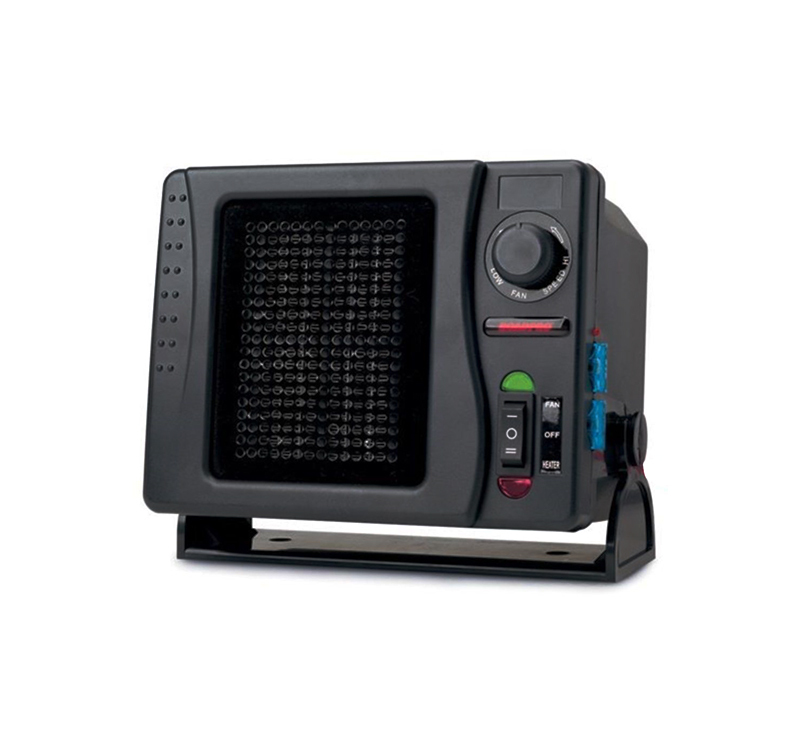 A notable website that reviews home products states that the RoadPro RPSL-681 is easy to hook up, thanks to its durable, easy-to-use power cable. The site also believes that the item is valuable to consumers who want a 12-volt car fan whose adjustable base allows cool air or warmth to distribute evenly around a vehicle's cab. The RoadPro RPSL-681 is a lightweight, compact heater/fan unit that weighs 3.38 lbs. The ceramic device can hook up directly to a vehicle's battery and works well in all seasons. Its fan has a 15 amp rating and features a 12-gauge power cord that measures 14 feet, so buyers may appreciate its extra length when camping.
---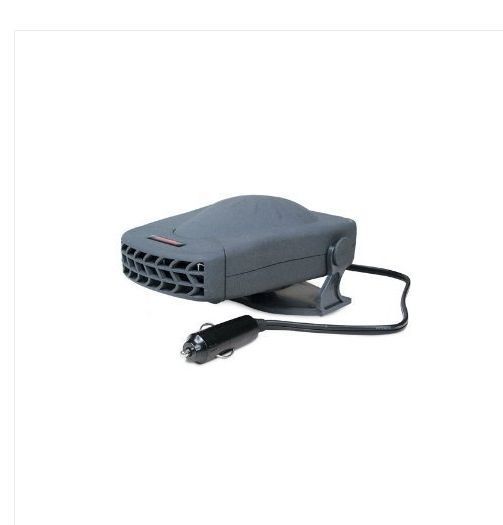 A reliable website that reviews home and garden products gives high marks to the RoadPro RPSL-581 and likes how the portable car fan easily defrosts a vehicle's front window in subzero weather. The 12-volt heater/fan features a swivel base that promotes superior airflow and includes all installation hardware. A customer can mount the device on a vehicle's top panel, side panel, or dash. Owners of kit cars and older vehicles may enjoy how quickly the fan's heat defogs and defrosts windshields on camping, tailgating, and fishing trips. The product's switch easily changes the RoadPro RPSL-581 from a heater to a cooling fan. The 12-volt unit plugs directly into a cigarette lighter socket, weighs 2.00 lbs., and features a six-foot power cord.
---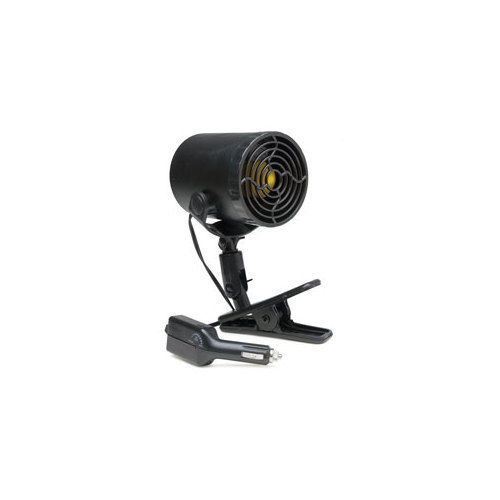 The RoadPro RPSC-857 is a heater/fan that prompts a popular consumer electronics reviewing website to praise the device's excellent ability to defrost windshields and move a massive amount of air quickly. The tornado fan features a removable mounting clip, an adjustable swivel base that circulates both heat and cool air, and included hardware. The 2.06 lb. oadPro car fan Rplugs directly into a cigarette lighter socket or an RV 12-volt accessory outlet and works well on boats, recreational vehicles, and other vehicle types. The fan offers variable speed control and its fused eight amp power cord measures 12 feet.
---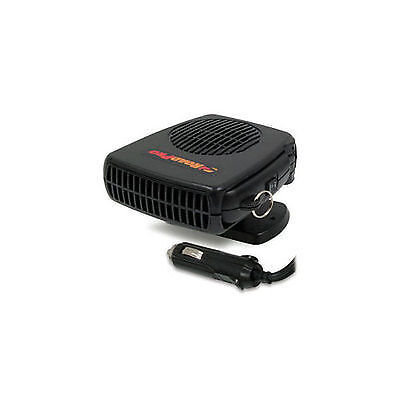 A respected website that reviews automotive products praises the RoadPro RPAT-858 because the heater/fan works quickly after turning it on and, unlike some other portable car fans, it does not blow fuses when shoppers use it for extended periods. The RoadPro 12-volt fan features a retractable, swing-out handle suitable for mobile use. Its swivel-base effectively circulates cool air and heat, and its brushless motor helps make the device operate quietly. The fan mounts with adhesive pads or screws and its durable construction materials are reliable for consumers who need a long-lasting device that can withstand many years of use. The RoadPro RPAT-858 has a 7-foot cord that makes it a great choice for outdoor activities.
---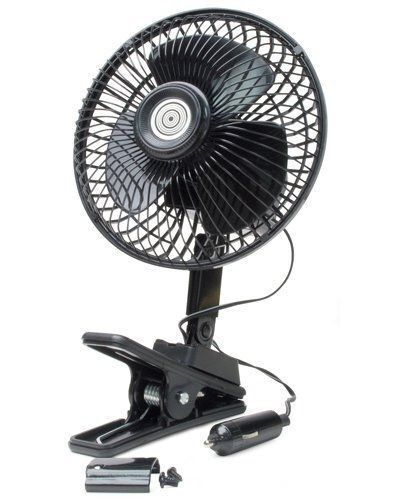 Truckers, campers, and other drivers who travel long distances may appreciate the RoadPro RP-1137 because it helps them experience comfortable temperatures during extended trips. A renowned online reviewer of preferred trucker products recommends the RoadPro portable fan for its sleek design and its strong oscillating power. The 12-volt device weighs 1.44 lbs. and has a 7-foot power cord. The fan plugs directly into a 12-volt accessory and features a resilient metal grill, a spring-loaded clamp for easy mounting, and a single-speed oscillating motion that a buyer can turn off. The RoadPro RP-1137 has 1.10 amps and is CE certified.
---
How To Buy
Customers can use
eBay
to select new and used RoadPro 12-volt portable fans and find impressive deals on the devices. The website's sellers provide detailed product descriptions and photographs that enable shoppers to learn more information about different RoadPro fan models and the features they offer. A unit may include an extended power cable that consumers find useful when fishing, camping, and enjoying the outdoors. Buyers can enjoy their traveling experiences more when they select a multipurpose fan that includes a heating option. A high-quality RoadPro 12-volt portable fan can make traveling in hot weather more comfortable and heat wintry air with a quick flip of its switch.