In a concert, the quality of the sound coming from the artist or band is only as good as the speakers used to deliver that sound to the audience. Similarly, the sound quality of a
car stereo system
is only as good as the auto speakers carrying the music.
Boss Auto is one of the leading manufacturers of audio and mobile electronics in the world. This manufacturer produces a wide range of products, including automotive speakers. From subwoofers to amplifiers, the mission of Boss is to bring quality and affordable mobile electronics to the everyday consumer. In many instances, Boss Audio products perform just like the big name brands at a fraction of the price. Backed by over 20 years of experience, these speakers can save buyers money and deliver unmatched sound quality.
| | |
| --- | --- |
| 1 | Boss Audio D65.3 3-Way 6.5-Inch Diablo Car Speaker |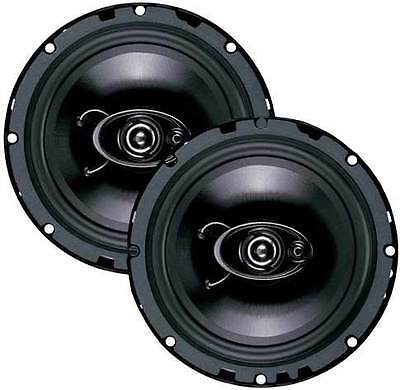 Buyers and dealers consistently rate this speaker highly because it provides a lot of bang for the buck. It has a high quality output sound, with an affordable price tag. It is a coaxial Boss car speaker, which handles a peak power of 350 watts. The speakers themselves are 6.5 inches, but boast a sound of much bigger options. The Diablo Boss car speaker provides strong bass and clear sounds across the entire range. This is a great speaker for those buyers interested in peak performance.
---
The Boss Audio 660CK is a complete car stereo system that received a nearly perfect rating from TopTenREVIEWS and is the winner of the Bronze Award for best car speakers of 2013. This stereo is equipped to play music from numerous file types including AM/FM, CD, MP3, iPod, and SD Card input. Once the stereo reads the device, it also displays the track information for both MP3 and CD files. The SD card can be loaded up with music, podcasts, or books on CD for listening on the go. The buttons and controls are clear and illuminate at night, and the system comes with a remote control. Two car stereo speakers are included with this system, and provide a full surround-sound experience.
---
The Boss Audio 655CK comes with everything buyers need to enjoy a complete audio experience in their vehicle. The stereo is equipped with everything necessary to play music from a CD, MP3, iPod, or AM/FM radio. Similar to the 660CK model, this stereo has ID tag technology to display the name and artist of every song. In addition, the stereo face completely detaches, to slip in a purse, backpack, or glove box to protect from theft. The only downside of this stereo, as reviewed by TopTenREVIEWS, is that it lacks a USB port. Other than that missing feature, this stereo has everything the user needs, including additional Boss speakers, which are included with the package. The 655CK received the Silver Medal award and the Product Excellence award in 2013 from the team at TopTenREVIEWS.
---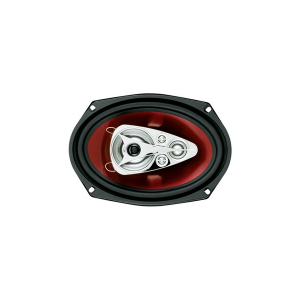 For an all-around great speaker option, the Boss Audio CH6950 is a highly rated option from both dealers and consumers. These speakers work great for both newer and older cars because they produce an excellent sound for a cheaper price than other, more expensive options. The five-way speakers measure 6.5 inches, although some consumer reviews said they fit a little bit thicker. Therefore, if the vehicle has pre-determined speaker boxes, these may be slightly larger. Installation of these speakers is quick and easy. For those looking for a simple, easy speaker that gives a great sound for a small price, the Boss CH6950 might be an ideal choice.
---
| | |
| --- | --- |
| 5 | Boss LA63 Outcast Car Speaker |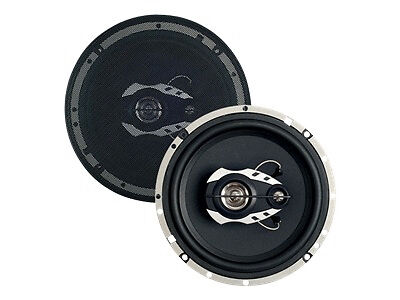 This speaker is a great choice for those who enjoy a wide range of music. It has 400 watts peak power handling, a frequency response of 65Hz to 20kHz, 0.5-inch tweeter size, and power-packed woofers, which create an unbeatable combination. The Outcast amplifies both the highs and the lows to deliver clear sound and quality across a wide range of music, including hip-hop, rock, and instrumental, even at the highest volumes.
---
Boss Audio Tweeter and Subwoofers
When searching for the best Boss car speakers, it is also important to know about the best or most popular tweeters and subwoofers. These devices can make the difference between a decent sound quality and an unbeatable musical experience.
| Product | Description | Desirable Qualities | Boss Model |
| --- | --- | --- | --- |
| Tweeter | A speaker driver that produces the highest range frequency | Look for tweeters with a small diameter | TW15 Micro-Dome Tweeter |
| Subwoofer | The driver responsible for bass sounds | Smaller speakers can be placed anywhere, but larger speakers may be louder | Boss Audio D10F 10-Inch 4-Ohm Diablo Flat Subwoofer |
A tweeter or a driver is a component that buyers should be familiar with, depending on the type of speaker they desire. The Micro-Dome tweeter is just 1.5 inches. This enables the Boss tweeter to bring impressive detail and clarity to any car stereo system. These Boss tweeters also feature a swivel mount to allow the buyer to stage them anywhere necessary and mount them just about anywhere inside the vehicle.
The 10-inch Boss subwoofer is a great pick because it packs a large punch in a small box. Because it is smaller than typical subwoofers, it allows the user to mount the speaker virtually anywhere. The most popular mounting places are either the trunk or behind the seats. Regardless of location, this subwoofer delivers a deep and powerful bass, adding power to the car's sound system.
Buying Car Speakers on eBay
Once you have decided what type of car speakers you are looking for, you can search through the virtually limitless listings on eBay to find the right product at a great price. eBay is host to thousands of sellers from around the world with new products posted for sale every day.
Searching for Car Speakers on eBay
Using a keyword search is the easiest way to find what you need. You can use the search bar on any eBay page to type in specific words, such as "
car speaker system
," or for more specific results, include the brand name, such as "
boss car speakers
." You can also visit eBay's
Search Tips
page for more advice on searching product listings using keywords. Another method of searching is to shop specific
eBay Stores
.
Buy with Confidence
Before buying, carefully read the details in the listing, including information about delivery costs, the seller's previous
feedback
ratings, and other specific terms of the sale. If you are buying a more expensive product on eBay, read the listing carefully to make sure the seller insures the product when it ships. For more information about a product, you can
ask the seller
a question by communicating via his or her eBay profile.
Conclusion
Boss Audio has a reputation for quality in all of its products. Many generic auto speakers distribute unequal sound quality throughout the car, but all of Boss' stereo products deliver premium sound quality to every corner of the car thanks to extensive design testing.
Most Boss car speakers are also equipped with a noise compensation system. This technology automatically filters out disrupting sounds such as changing pavement, a sunroof, or even passing traffic. This maintains the high quality sound at all times. Boss audio speakers create a surround-sound experience in any vehicle, old or new. Finding speakers on eBay is a great way to save money and time while receiving a top-notch product that lasts for years to come.