If you like to have a healthy golden glow, but do not wish to suffer the potential consequences of UV exposure, such as skin cancer and early aging, then using a
spray tanning machine
offers a perfect option. Get a sun-kissed glow by having a sunless tanning mist sprayed on. The mist, dihydroxyacetone, or DHA, works with your skin's chemistry to darken the pigment and give you a golden glow. While you can find many products that contain DHA, such as lotion self-tanners, using a misting machine leads to a more even application, resulting in a smoother-looking skin tone. There is a wide range of tanning machines available, so research is important.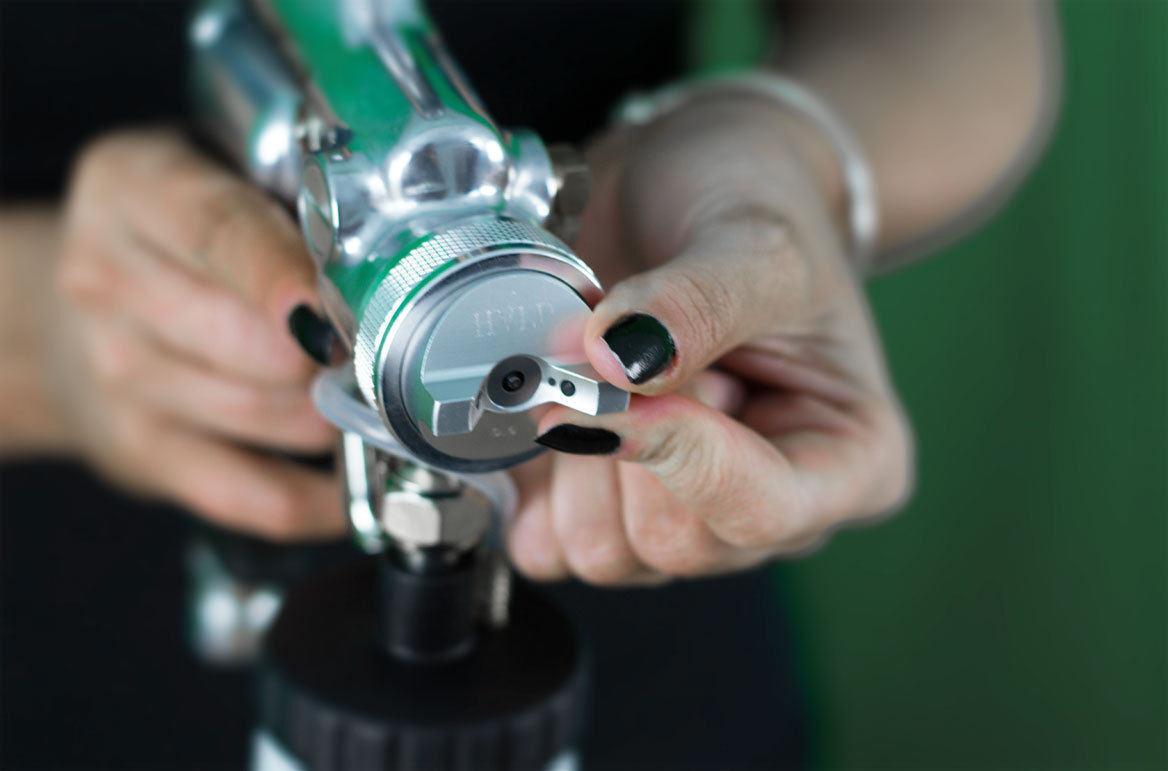 1
MaxiMist SE Spray Tanning System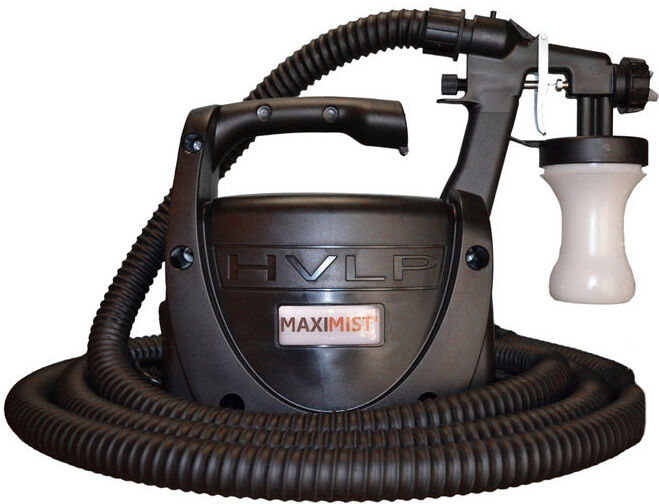 The MaxiMist SE, designed for use within a salon environment, weighs about 7 lbs, making it a viable mobile spray machine. This model features onboard storage to hold the standard applicator that comes with the unit, and it uses a Push-Fit hose.
---
2
Belloccio Deluxe Sunless Spray Tanning Kit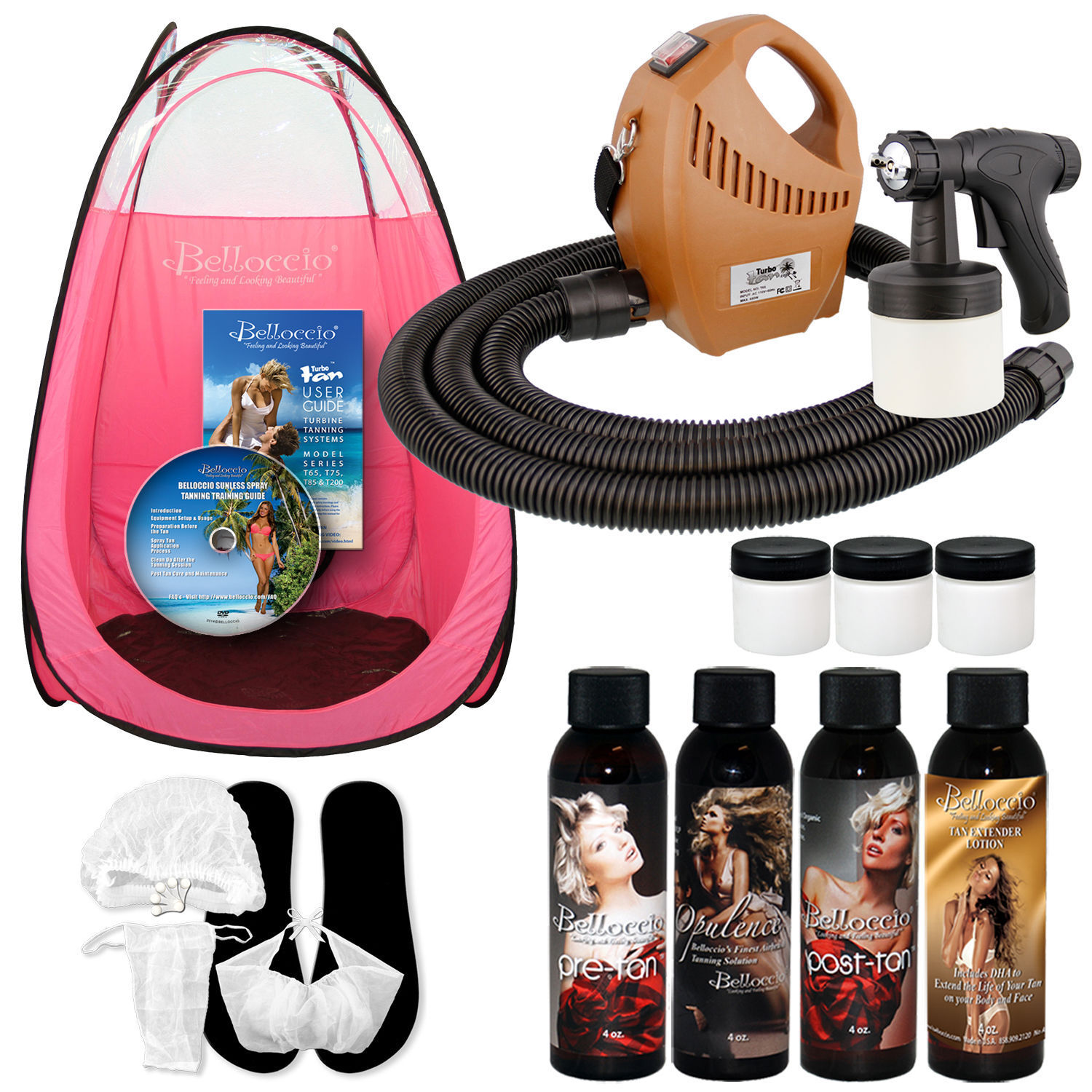 The airbrush technology of this device creates smooth, even skin tones. Extremely affordable, the Belloccio Deluxe sunless tanning system offers a compact design, making it portable. It comes with a tanning tent and hair protection, as well as before-and-after tanning skincare. The airbrush gives you a professional quality tan at home.
---
3
Turbo Tan Premium Sunless Tanning System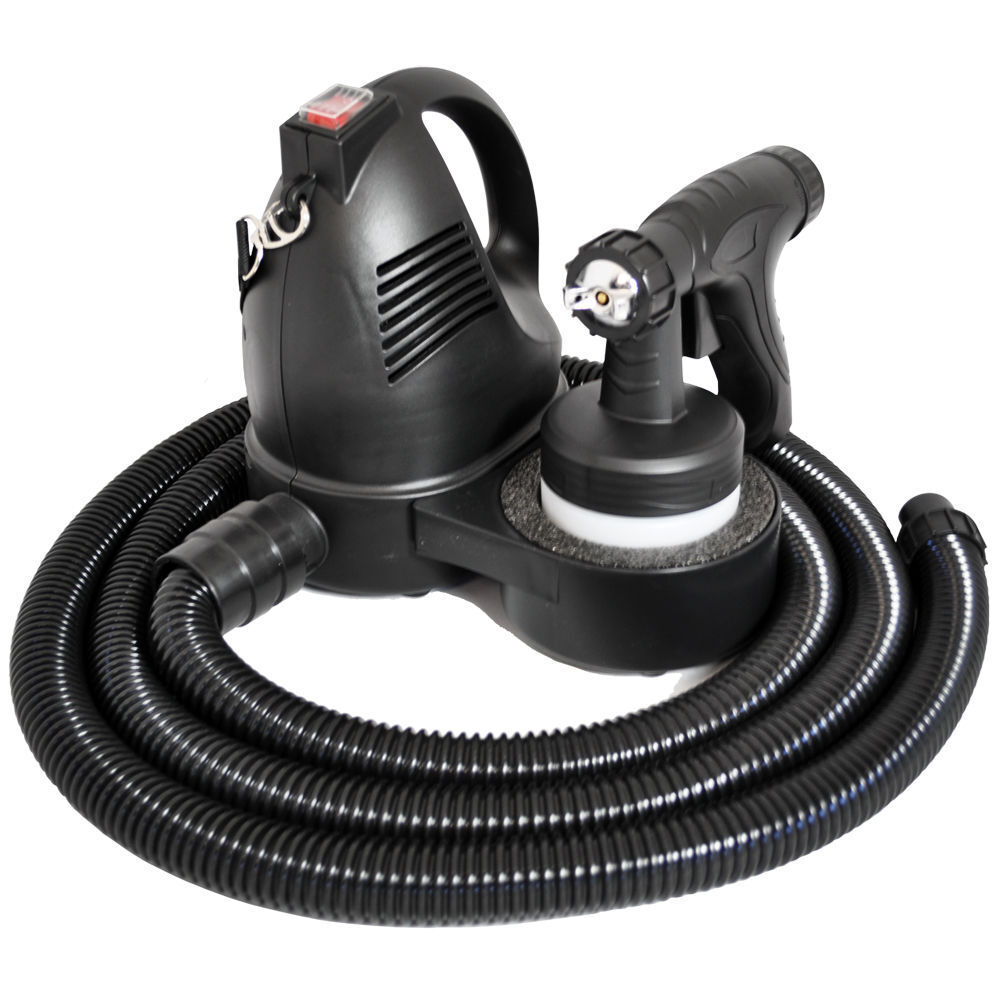 The lightweight Turbo Tan Premium sunless tanning system features the ultimate in portability. The large nozzle allows you to complete whole-body tanning quickly and efficiently. The machine sells separately from a tent.
---
4
MaxiMist Qube Spa Quiet Spray Tanning System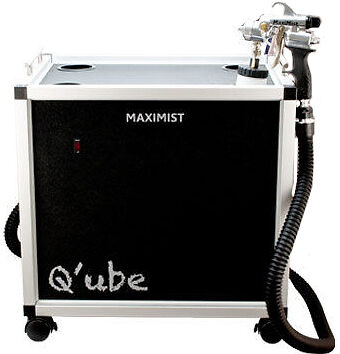 Allowing up to 25 or more applications per day, the MaxiMist Qube Spa quiet spray tanning system runs at a moderate 60 dB using a two-stage turbine motor. The included MaxiMist spray gun easily stores on the device.
---
5
Fascination 700 Spray Tanning Machine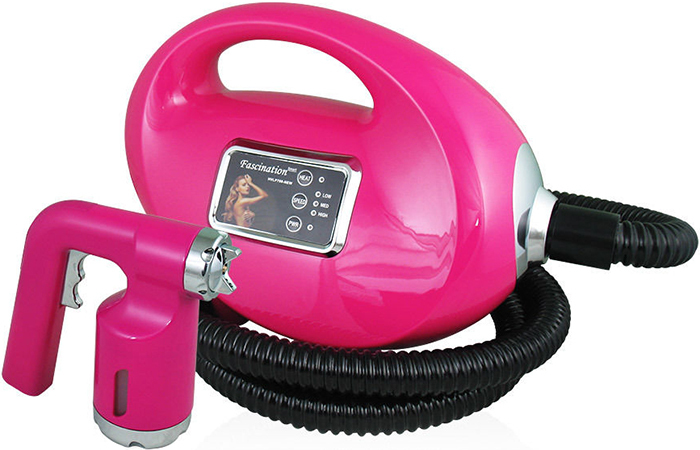 The Fascination 700 Spray Tanning Machine comes in a cute, hot pink or black color with a matching pop-up portable tent. The machine has a three-speed turbine with the air heated to warm the solution. The spray gun comes with a flow adjustment so you control how much comes out, giving you precise control over the end result.
---
6
MaxiMist Ultra Pro Spray Tanning System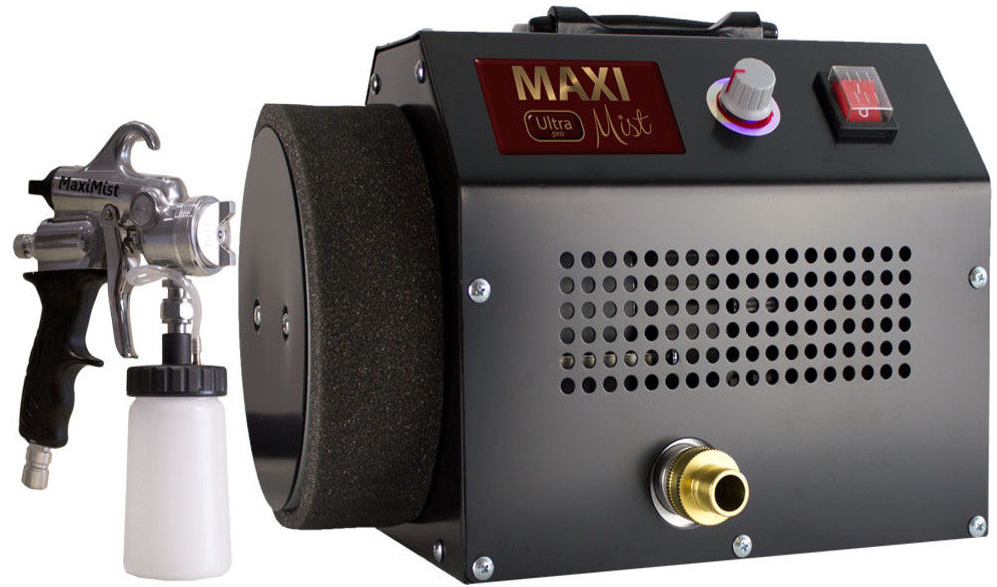 Using a powerful two-stage turbine, the MaxiMist Ultra Pro spray tanning system offers high-volume performance for a salon or those on the go who operate their own mobile tanning business. Able to handle up to 50 applications per day, the MaxiMist Ultra Pro gives a perfect tan using its stainless steel tip.
---
7
MaxiMist SprayMate Pro Spray Tanning Machine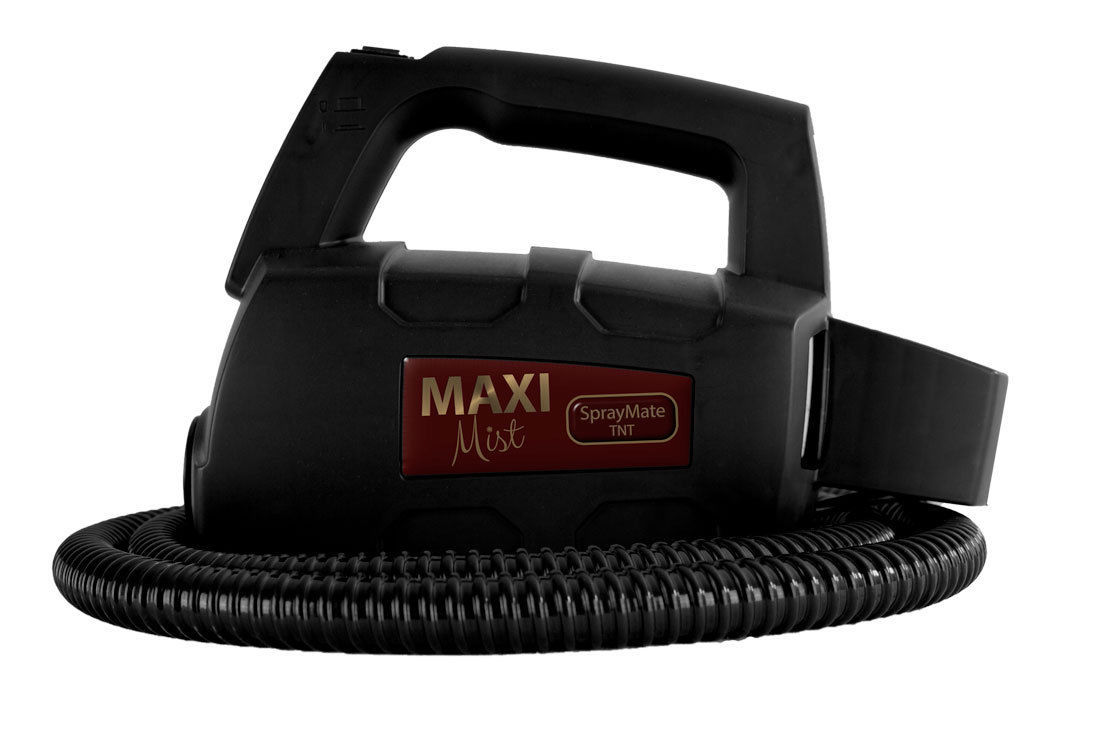 A step up from its predecessor, the MaxiMist SprayMate Pro gives you a device affordable enough for home use, but durable enough for salon use. The device comes with a 300-watt turbine motor, in addition to a professional-level spray gun. The unit features a valve that specifically minimizes clogging, something not common in lower-quality home units. The spray gun nozzle allows you to adjust the flow and pattern easily for a beautiful overall tan.
---
8
Apollo Mini-Mist Sunless Tanning Machine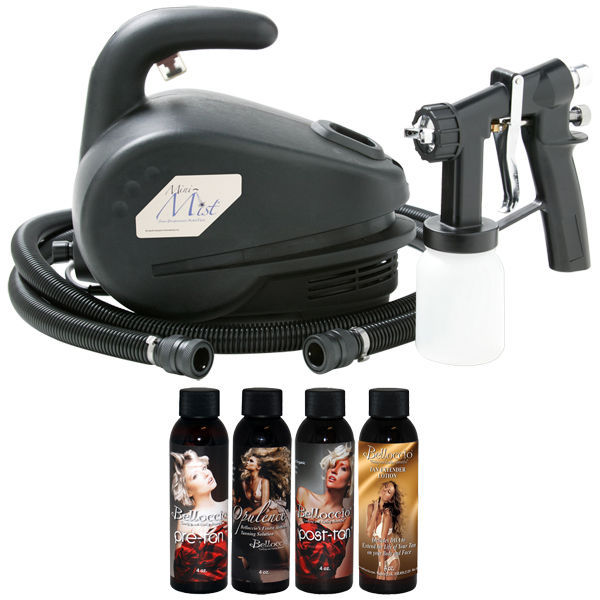 Made with all stainless steel fluid parts, the Apollo Mini-Mist offers a durable airbrush tanner that works well at home or in a low-volume professional setting. While its cost falls at the higher range for home spray tanners, its professional quality justifies the price of this portable unit, which comes with tanning solution in multiple shades.
---
9
MaxiMist Ultra Premier Silent Spray Tanning System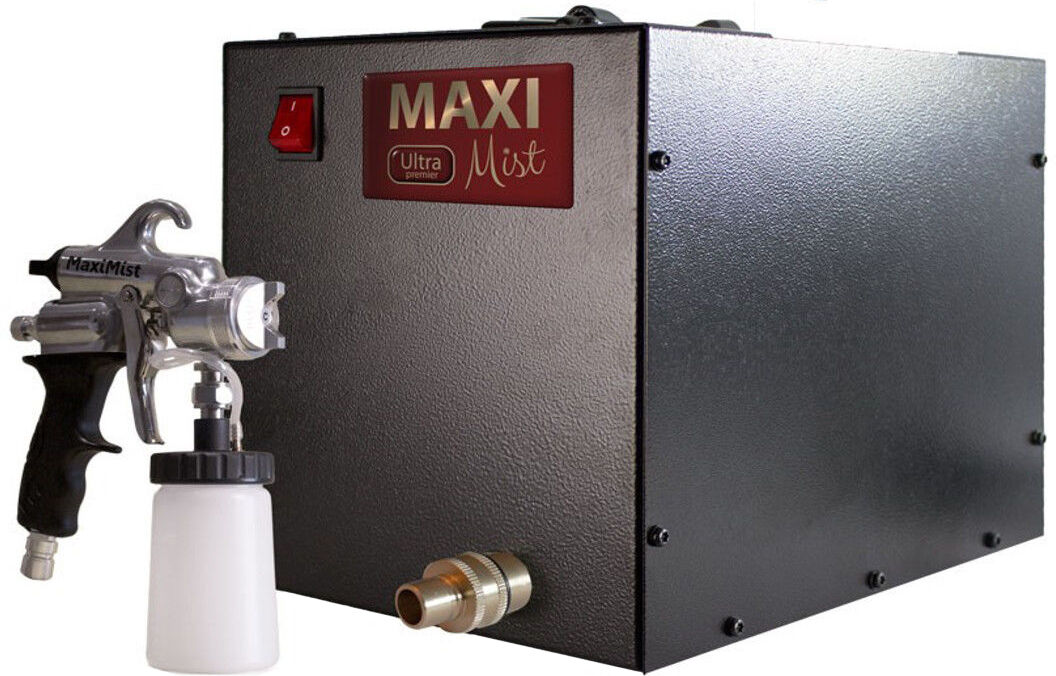 The MaxiMist Ultra Premier silent spray tanning system performs with whisper-quiet operation. Running at only 40 dB, the machine can still work at a high volume of 50 applications per day without bothering your customers. The lightweight spray gun makes quick work of any tan, and the duckbill design of the flow-back valve helps prevents messy clogs.
---
10
MaxiMist Evolution Pro Spray Tanning Machine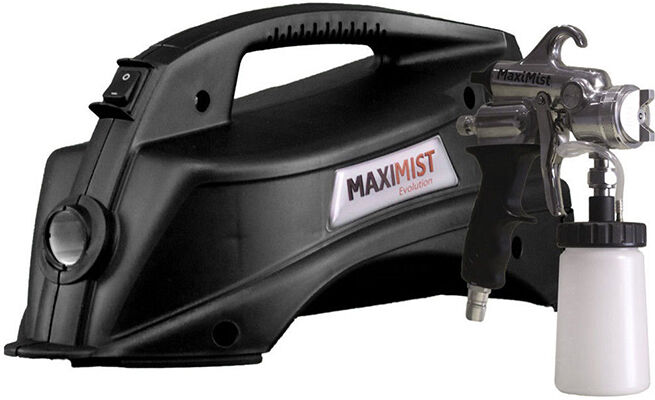 A true professional spray tanning machine, the MaxiMist Evolution Pro brings an all-metal machine, made from aircraft-grade aluminum, to the market. The fluid handling assembly features stainless steel, while the exterior has a polished aluminum construction. The unit has adjustable spray patterns and flow, and it comes with a spare parts kit and cleaning brush.
---
How to Buy Spray Tanning Machines on eBay
Whether looking for a
spray tanning machine
for home use or a new machine for your salon, authorized sellers on
eBay
offer an array of products. To find them, enter the terms "spray tanning machine" in the search box found on each page. Then refine your results by entering additional terms such as a brand name or model number. Spray tanning machines can boost your business or just keep you looking glowing and healthy all year round. Use a spray tanning machine to maintain that healthy glow without subjecting yourself to the harmful UV rays that come with conventional tanning.