Twinkling lights, frosty scenes, and softly falling snow are all wonderful experiences for a child to see during the winter months. In order to transport a baby safely during the winter months, the highest priority is to ensure that baby is safe and warm. In addition to layering the child with adequate winter clothing including a warm hat, gloves, and footwear, there are several additional stroller accessories available for parents and children to make chilly winter outings more enjoyable. This is especially important during the holidays, when children may be out and about for Christmas parties, light viewing, or caroling activities. In addition, the flu season peaks in the winter months, so it is important to keep everyone safe and warm with these quality products.
| | |
| --- | --- |
| 1 | Nuddle Baby Stroller Blanket |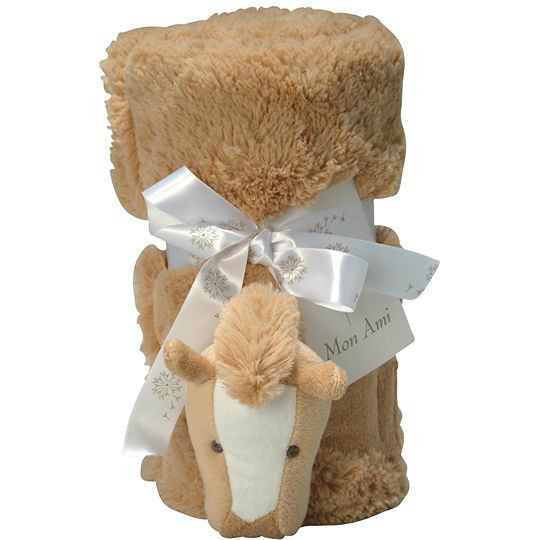 While a stroller can utilize and blanket, the Nuddle baby stroller blanket is perfect for use in a stroller. This product is designed with an exclusive foot pocket and openings for a five-point harness to attach on the outside of the blanket, which keeps everything in place. This simple concept eliminates blankets that constantly fall off the stroller, leaving parents with dirty blankets and chilly babies.
---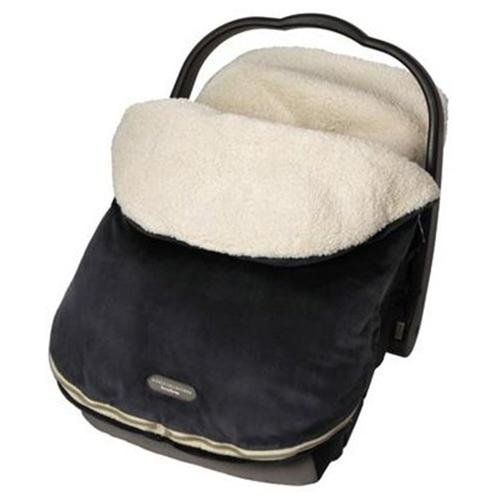 The JJ Cole line brings parents several options for keeping infants and toddler warm while on the go during the winter. The Bundleme collection is a variety of bunting products, adaptable for a wide range of climates. Plush inner faux shearling with a velvety soft outer cover lines the original Bundleme. For those in harsher climates, the Arctic Bundleme features a thicker lining and waterproof outer layer. There are additional options available, such as the Polar Bundleme, the weather-resistant Bundleme, and the Urban Bundleme, which has a quilted outer nylon layer to protect against wind and rain.
---
| | |
| --- | --- |
| 3 | JJ Cole Bundleme Hat, Mitten, and Booties Set |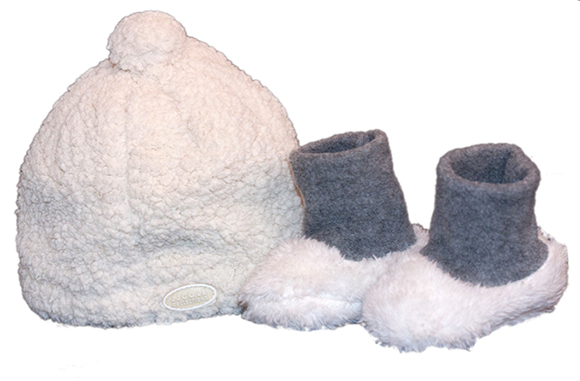 To match the JJ Cole Bundleme collection, this adorable hat, mitten, and booties set is sure to keep babies skin soft and warm. Made from the same plush inner faux shearling and outer thermaplush fabric as the original Bundleme, this is a great option to keep in the stroller to keep the child warm.
---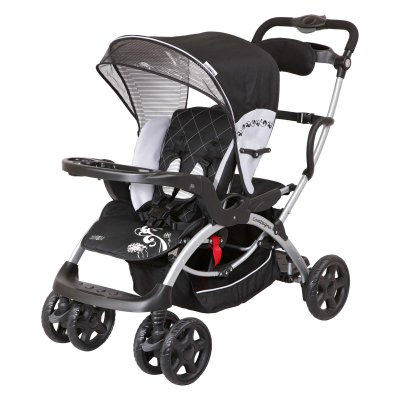 Rough terrain wheels are a product that many parents overlook when the wind blows in and snow begins to fall. Pushing a regular stroller through snow-covered streets can be very difficult because of the slush and uneven terrain. Purchase Bugaboo Cameleon rough terrain wheels separately for the best ride. These wheels do not have the swivel feature of regular wheels, which makes it easier to provide a smooth ride over rough terrain. Alternative tires typically have a larger wheel to provide extra traction and a firm grip on rough or slippery surfaces.
---
| | |
| --- | --- |
| 5 | Warm as a Lamb Winter Stroller Coat |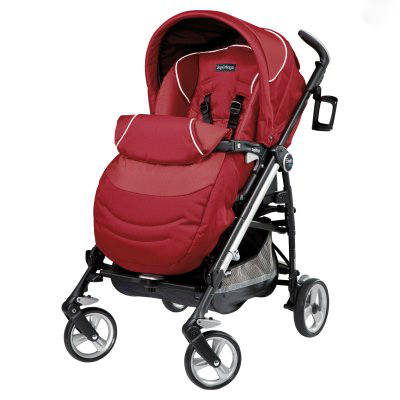 Warm as a Lamb provides a fully thermally insulated stroller coat that covers the entire stroller. This product keeps babies and toddlers completely shielded and protected against the cold. The exterior is water repellent, breathable, and features a rear storage compartment to store personal items. A front zipper window provides visual supervision for parents without actually opening the stroller coat. The front window opens for easy access to the child when necessary. This keeps the baby completely out of the elements, which decreases the need to over-bundle the child. There is even a recordable voice module that allows parents to talk to baby. The Warm as a Lamb cover is adjustable to fit several different types of strollers, including jogging strollers.
---
| | |
| --- | --- |
| 6 | Le Sac Igloo from 7 A.M. Enfant |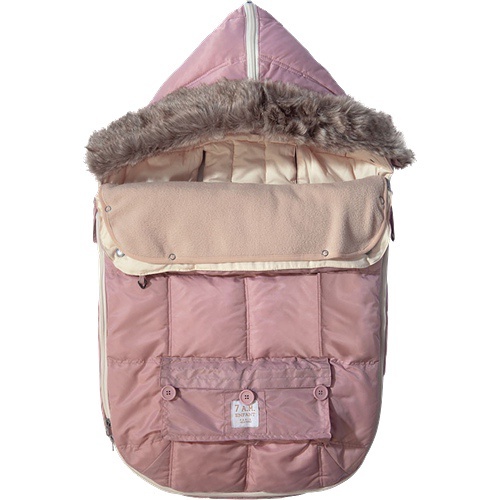 Baby outerwear requires very specific options to keep children safe and warm and be easy to use for parents. The Le Sac Igloo from 7 A.M. is a foot muff that has become a have item for babies and families on the go during the cold winter months. This product provides a waterproof shell to protect from wind and rain as well as a snapped removable fleece liner. This foot muff covers the child from head to toe and can be used as a single panel stroller or car seat blanket.
---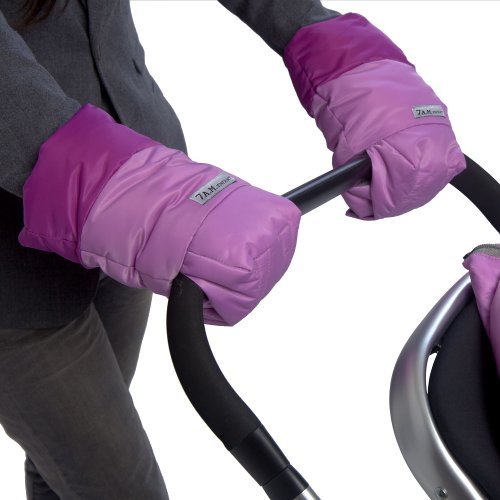 This smart solution for the winter season keeps the person pushing the baby stroller warm. The WarMMuffs are heavy duty gloves that connect to the stroller to keep hands cozy and warm, with the flexibility of using bare hands to tend to the needs of the child. Gloves can quickly become cumbersome when parents need to adjust a buckle, fill a bottle, or change a diaper. With WarMMuffs, parents' hands stay warm while pushing the stroller. When the weather warms up, the WarMMuffs remove until next year.
---

A baby hat is essential to keeping any child warm in the winter. However, most babies pull their hat off as soon as it is on. The solution for this problem is a baby balaclava. A balaclava goes over the head and covers the head and neck, just exposing the face. Balaclavas can be made of wool, cotton, or other materials and keep baby warm. Keeping the head covered allows the child to retain body heat, keeping the little one happy, warm, and dry. Look for super soft fabrics like Merino wool or cashmere and extra soft seams that do not chafe sensitive skin.
---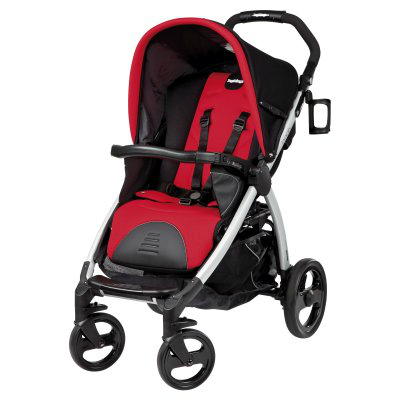 Daylight hours diminish during the winter months. This makes pushing a stroller around a hazard in the early morning or evening hours. To make these strolls safer, the Abiie Snap Lite attaches to any stroller and provides a strong safety light for both parents and children. It attaches easily and illuminates far ahead. This product is so versatile that it also attaches to a bike, trike, or ride-on toy. It has three modes: random flash, steady flash, and steady beam, with five super-bright LED lights and two amber side lights.
---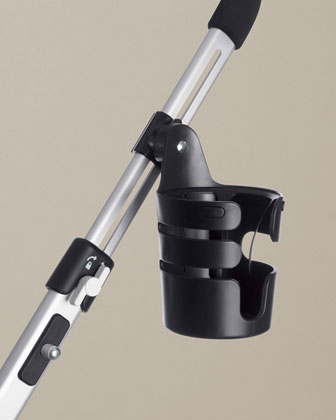 Cold weather calls for hot drinks and hot drinks need a reliable cup holder. Hot coffee, cocoa, and other beverages can cause serious damage to the skin if they spill. Babies can be scalded by a hot coffee that tumbles out of a loose cup holder. The Valco universal cup holder is a no-fail option to keep drinks steady. It fits all thickness handles and allows parents to use the swivel option to keep the drink level, regardless of a diagonal stroller bar.
---
Overview of Helpful Winter Products for Baby
There is no one product that provides everything parents need to keep their child happy and warm during the winter months. It is important for parents to take the time to consider their needs and the needs of their child.
| Product | Intended Use | Features to Look For |
| --- | --- | --- |
| Baby stroller blanket | A blanket designed to stay put in the stroller | Look for a product that uses the existing stroller harness to stay in place |
| Bunting | Works like a mini sleeping bag that wraps around the child while in the stroller or car seat | Look for a bunting that allows the car seat or stroller straps to snap inside, keeping the child secure |
| Hat, mittens, and booties | These essentials are intended to keep the child's head, hands, and feet warm | Look for snug options that are comfortable for baby to wear, but difficult to remove, such as a balaclava |
| Rough terrain Wheels | Replace regular wheels with rough terrain wheels to make strolling in snow easier | Look for either universal stroller wheels or those specific to the stroller manufacturer make and model |
| Stroller coat | This product covers the entire stroller in a warm protective coat | Look for an option that provides a window so parents can view the child at any time without opening the cover |
| Snap lite | This safety product makes it easier for cars and others to see a stroller in the dark | Look for a light that snaps on and off easily and provides a strong beam of light easily viewed at a distance |

The baby industry is constantly coming up with new and innovative ways to help parents and children. With such a wide variety of items, it is wise for parents to search for the products they need for their individual needs and their climate to keep their little ones warm and cozy.
Buying Winter Stroller Accessories on eBay
eBay is a great place to find new and gently used baby items, such as winter stroller accessories. To find the best selection of baby products and accessories on eBay, navigate to the Home and Garden section and enter your keywords in the search box. This search brings up everything on eBay that relates to the product you are looking for. You can search for items by a general description, such as "baby bunting," or a specific product, such as "JJ Cole Bundleme." There are numerous options available on eBay, so it may be necessary to narrow your results by adding additional keywords, or selecting search filters, such as price, condition, or location.
Evaluating eBay Sellers
After selecting an item from the listing page, eBay directs you to the product description page where you can find a small section with information about the seller. Use this information to evaluate the seller before committing to a purchase. You may click on the seller's name to see his or her full profile including information about the seller's eBay history and past feedback. Feedback consists of comments left by previous buyers or sellers. This allows you to see which items they purchased from the seller, whether their items arrived as described, and how timely the shipping process was. Evaluating the seller can be helpful in determining reliable individuals that are trustworthy and easy to work with.
Conclusion
Keeping children warm in the winter months is essential to keep babies happy and healthy. RSV and other illnesses spread through the cold air, and newborn babies are especially susceptible to winter viruses. It is important to monitor a baby's body temperature, since the little one is ill-equipped to inform parents if hot or cold. Overheating a child can be just as dangerous as freezing. Monitor a child by feeling the back of the neck.
Doctors say the back of the neck is a better indicator of internal temperature than feeling the hands or feet of a child. Do not cover up a baby's face tightly, and do not keep a child covered for too long. Experts conclude that when a baby's face is covered for too long it can cause re-breathing, which is associated with sleep-related deaths, SIDs, and general distress. Using caution and care during the winter months allows parents and babies to enjoy the crisp cool air while remaining safe and comfortable.