From elaborate fantasy quests to silly cartoon games, video games let you escape from reality for a time and enjoy living through your favorite characters. While home consoles limit you to staying in one place while you play, a Nintendo DS offers a handheld alternative so you can bring your adventures along with you. Nintendo DS games appeal to both boys and girls, with some designed specifically for girls. The top games feature engaging storylines and relatable characters girls love to follow through a variety of fun experiences.

1
Disney Princess: Magical Jewels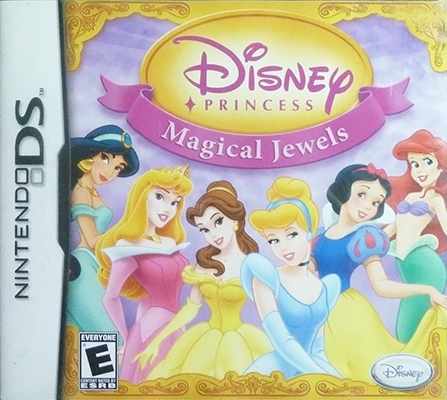 Little royalty-in-training have the chance to play as their favorite princesses in Disney Princess: Magical Jewels. This sweet game follows Aurora, Ariel, Jasmine, Belle, and other favorites through a variety of levels in search of magical jewels. Along the way, players can unlock golden dresses and discover mini-games with more princesses.
---
2
Disney Tangled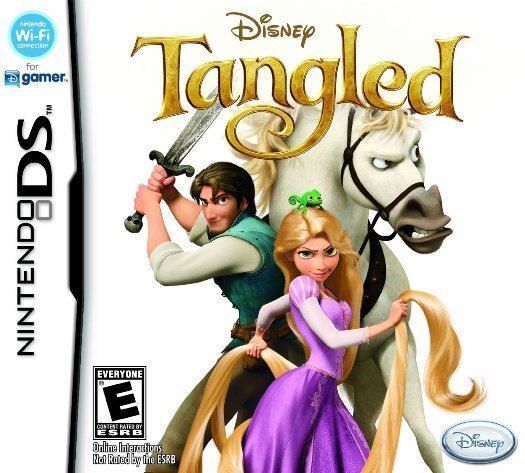 Players get to play as Rapunzel in the Disney Tangled game. As they move through levels visiting locations inspired by the popular movie, players get to interact with others from the movie, including Flynn and Pascal. Extra activities include brushing Rapunzel's hair and playing with the woodland animals.
---
3
My Little Pony: Pinkie Pie's Party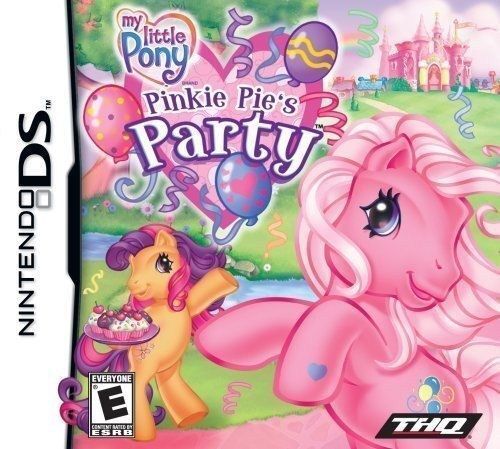 Young girls discover the meaning of "friendship is magic" in My Little Pony: Pinkie Pie's Party. It is Pinkie Pie's birthday and all of the ponies of Ponyville are excited to celebrate, but Sweetie Bell has hid her presents. Players must travel around completing quests to find them, decorate, and make music before the party starts.
---
4
Cooking Mama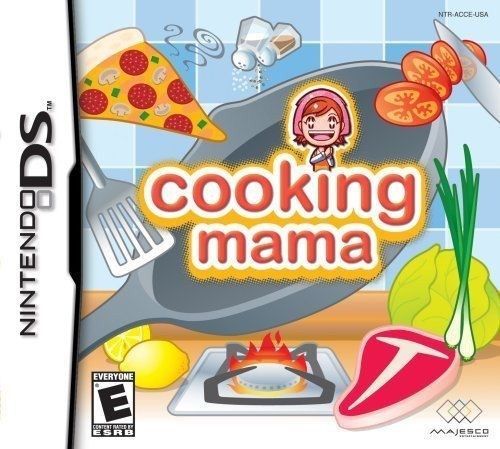 Nothing is more fun than whipping up something delicious, and with Cooking Mama, girls get the chance to learn actual recipes. Players use their stylus for kitchen skills such as cutting, slicing, mashing, grilling, kneading, and more. After completing the preliminary set of recipes, players unlock more advanced recipes. More than 200 mini games challenge player skills and unlock new features.
---
5
Disney Fairies: Tinker Bell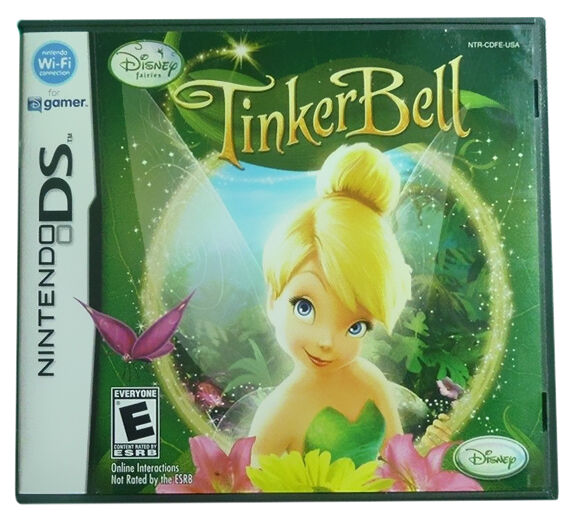 It is time to prepare all of the seasons, and in Disney Fairies: TinkerBell, girls get to shrink down to fairy size and help the preparations. As they visit with TinkerBell and her fairy friends, players explore Pixie Hollow and play a variety of games that change the days, months, seasons, and holidays. Hundreds of dresses and accessories customize the fairies for their special occasions.
---
6
Barbie: Jet, Set & Style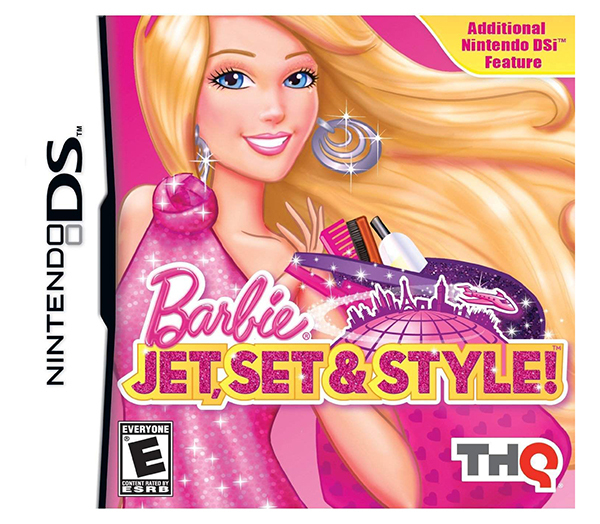 There is nobody more glamorous than Barbie, and Barbie: Jet, Set & Style lets little girls live out their fashionista fantasies alongside her. Players get to try out new hairstyles, add hair extensions, experiment with highlighting, and more. For even more fun, they can add makeup and go to a fashion show escorted by Ken.
---
7
Smart Girls: Playhouse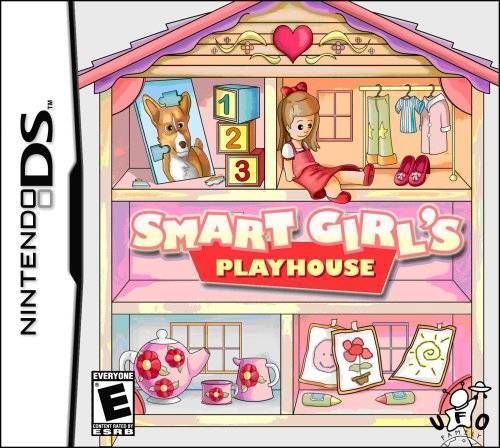 Make learning fun for the littlest gamers as Smart Girls: Playhouse introduces young girls to video games in a gentle, nurturing, and fun way. Drawing, dress-up, and other activities encourage personal expression, while mini games and activities show off the player's talents and give her confidence to try more games.
---
8
Super Mario Bros.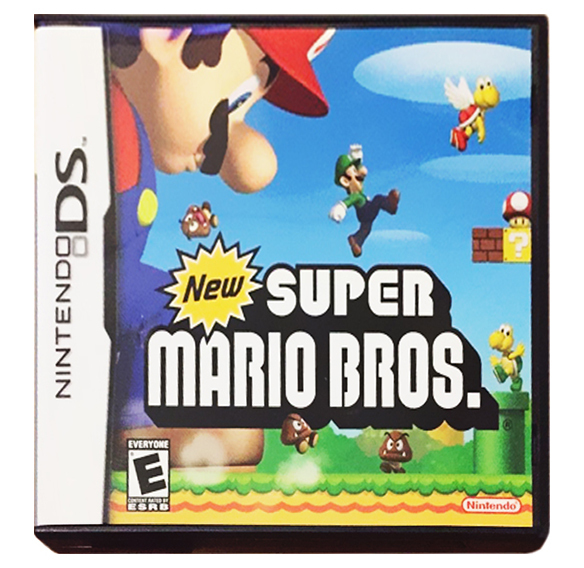 The name of this game may say "Bros.," but boys and girls alike love the retro characters in Super Mario Bros. Players follow Mario and his brother Luigi as they run and jump their way through a series of unique levels. From volcanos to snowy mountains, each level brings about new challenges as these brothers find their way to rescue Princess Peach.
---
9
Disney Frozen: Olaf's Quest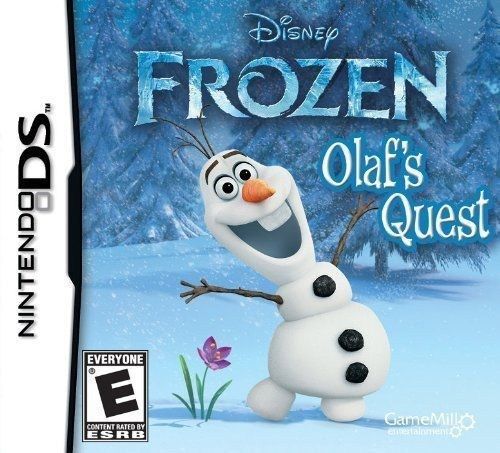 Join everyone's favorite snowman in Disney Frozen: Olaf's Quest and experience a whole new side of Arendelle. In more than 60 levels, players navigate challenges and encounter new characters. In addition, 3D mode is available for more exciting graphics.
---
10
Nintendogs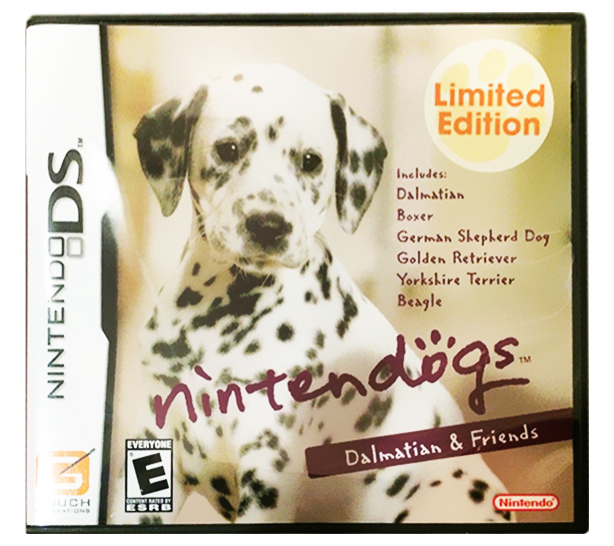 Every little girl dreams of owning a puppy, and Nintendogs gives girls the opportunity to enjoy the fun and practice the responsibility without a living animal. This pet simulator offers real-time interaction and care for realistic dogs. Players get to choose their own puppy and raise it. As they feed, bathe, care for, and train their dog, girls get the satisfaction of their simulated pet learning tricks and behaviors.
---
How to Buy Nintendo DS Games for Girls on eBay
Video game stores often go through games quickly and may stop carrying a particular title in order to replace it with newer options. Shopping for Nintendo DS games for girls on
eBay
lets you explore a wide variety of games so you can find the perfect one for your collection. Review the reputation of all of the sellers you are considering so you are sure you are getting the game you want in the condition you expect. Ask about bundles that feature more than one game, or games and accessories together.