Nikon designs camera lenses for every photographer's creative and budget needs. From the wide angle
Nikon 24 mm F/1.4 AF-S G
to the micro
Nikon 70-180 mm F/4.5-5.6D
, the top Nikon lenses capture extraordinary shots, have a solid build quality, and boast hundreds of positive reviews from real users. Whether the shopper wishes to take micro photographs of roses or portraits of people in poor light conditions, even limited research can help a budding or professional photographer make an informed decision. Nikon lenses are for sale in electronic stores, shops that specialize in photography equipment, and online at eBay.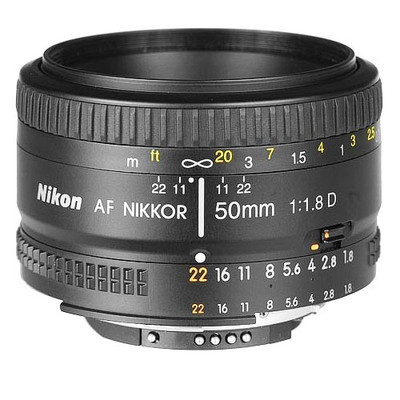 The Nikon 50 mm F/1.8D AF is ideal for low-light photography, although it has some limitations. It takes sharp and stunning pictures, but online reviewers believe its zoom is so limiting that they simply prefer to get physically closer to the subject. For high-contrast and distortion-free images, however, this lens is comparatively inexpensive.
---
| | |
| --- | --- |
| 2 | Nikon 24mm F/1.4 AF-S G |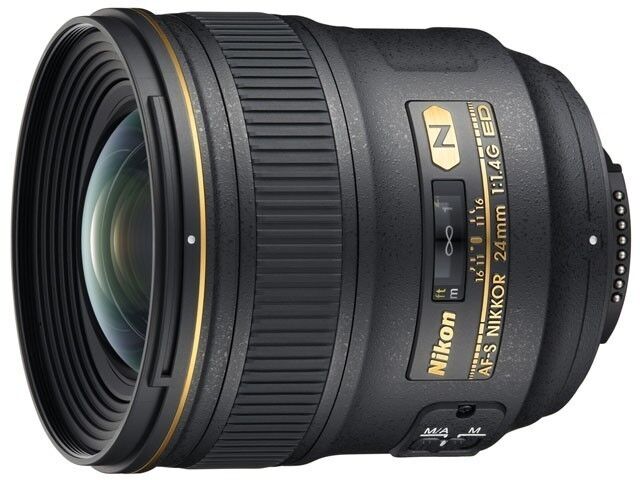 As a wide-angle lens, the Nikon 24 mm F/1.4 AF-S G reduces ghosts and internal flares while optimizing color. Online reviews praise its build quality and state that the lens is "simply incredible." It features the Silent Wave Motor (SWM), which enables a fast and quiet autofocus, and is exclusive to Nikon.
---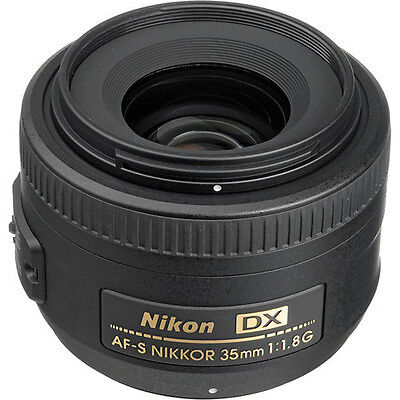 The Nikon 35 mm F/1.8 DX has an aspherical lens element to minimize lens aberrations. Its coating maximizes light transmission, which reduces flare and enhances color. The optical design gives a different look to zoomed photographs. The manufacturer believes it is ideal for shooting landscapes and discrete snapshots.
---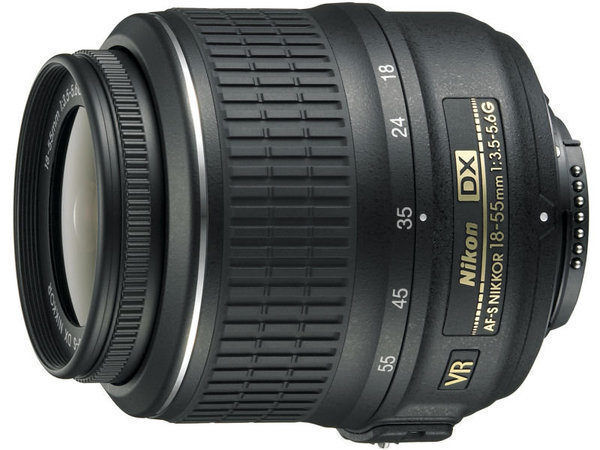 As a compact 3X zoom lens, the Nikon 18-55 mm DX is ideal for landscapes. Online reviewers say they use it for shooting horizons and scenery in national parks and vacations abroad. Its quality and relatively inexpensive price makes it ideal for amateur photographers.
---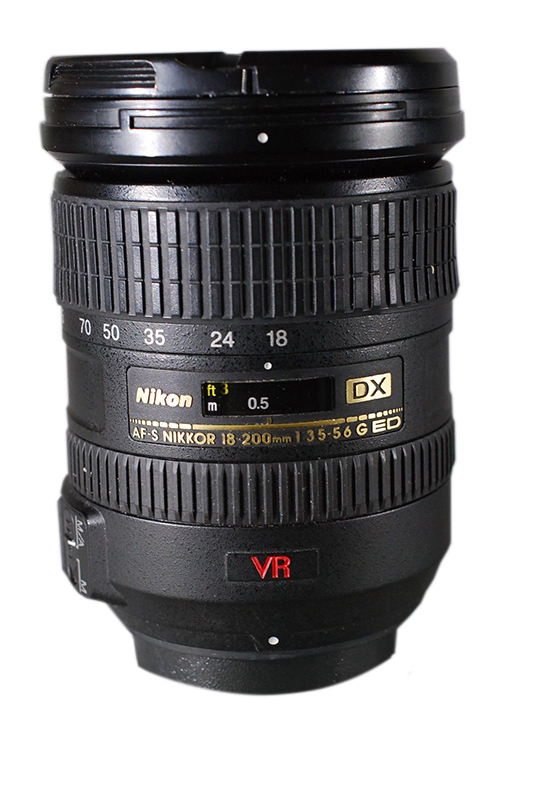 The Nikon 18-200 mm VR DX is a high-ratio, 11X zoom lens. Online reviewers describe it as "the ultimate one lens solution" and "a flexible one-stop shop tool." This lens is essentially a jack of all trades, but it does not excel in any particular condition. However, it is ideal for packing lightly while still bringing along a quality lens.
---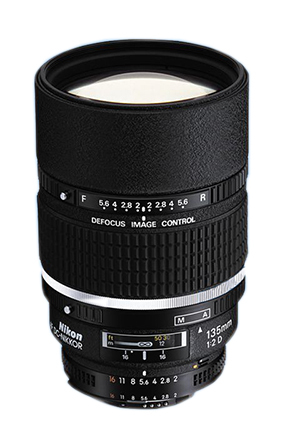 The Nikon 135 mm F/2 DC AF is a portrait lens. Its large maximum aperture makes it ideal for shooting in poor lighting conditions. Reviewers describe the photographers by this lens as "beautiful" and "gorgeous."
---
| | |
| --- | --- |
| 7 | Nikon 14-24mm F/2.8 AF-S |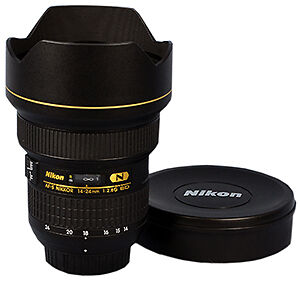 The Nikon 14-24 mm F/2.8 AF-S is a wide-angle landscape and scenery lens. Professional photographers rave about the lens because of its build quality and incredibly sharp photos.
---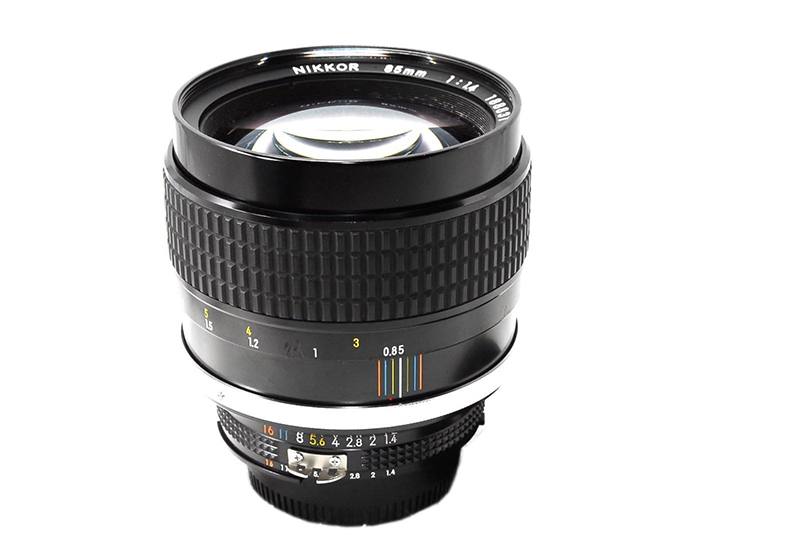 The manufacturer describes the Nikon 85 mm F/1.4 AI-s as among "Nikon's Top 10 Lenses." It blows away distracting backgrounds while bringing the subject in clear and sharp.
---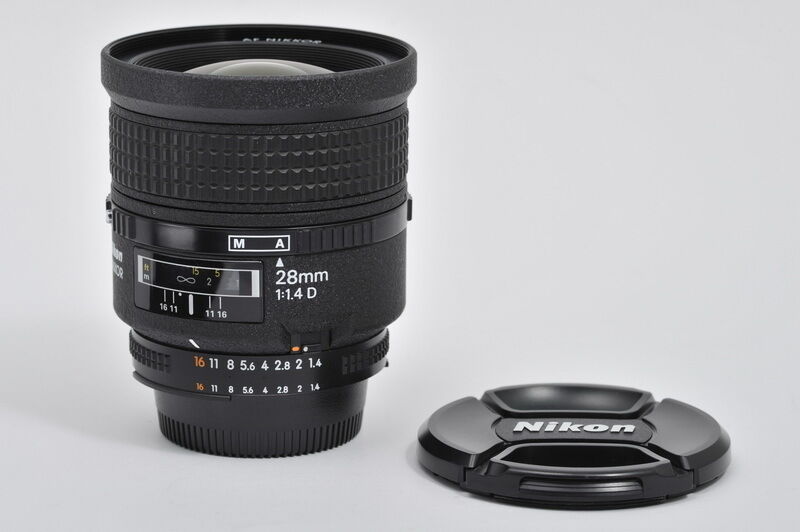 The Nikon 28 mm F/1.4D AF is a camera lens that dominated Nikon's lens portfolio in earlier years. Some professionals tout it as one of the sharpest wide-angle lenses in existence. Nikon no longer manufacturers this product, so its demand is high while its availability is low. It does not have a built-in autofocus motor, which makes it incompatible with some cameras. This lens is ideal for specialty shots, like astrophotography.
---
| | |
| --- | --- |
| 10 | Nikon 70-180mm F/4.5-5.6D Micro |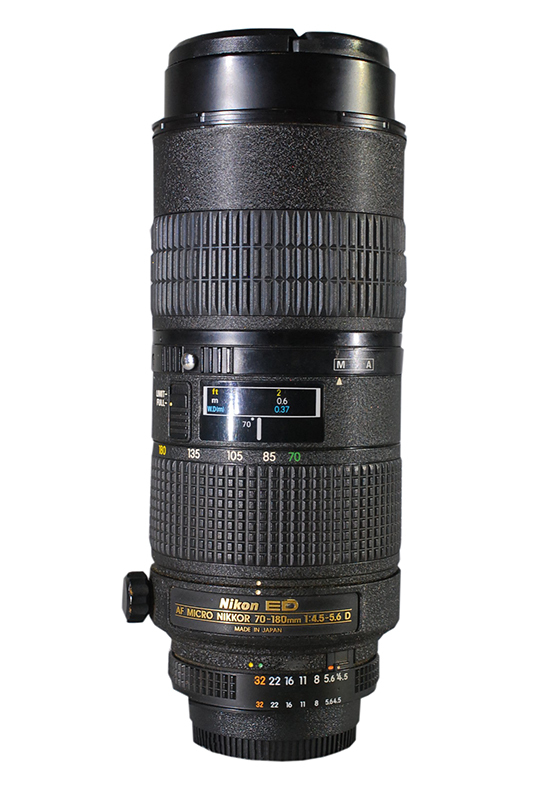 True to its name, the Nikon 70-180 mm F/4.5-5.6D Micro is captures close-ups of up to 1.2 feet. It snaps high-resolution photographs, even at the maximum aperture 112.4 mm working distance. Users like using this camera to shoot flowers, stating that the product is a "true gem" for photographers.
---
How To Buy
To buy a Nikon lens on eBay, use the website's search function to begin. Some relevant keywords may be "
Nikon 28 mm
" or "
Nikon 18 mm
." You can narrow the search by choosing a price range, specifying a continent of origin, or limiting the search to your favorite eBay sellers. Remember to look at reviews or ask a professional photographer for advice if you are new to the craft. Also, keep in mind that Nikon usually designs a lens with a specific purpose in mind, so it is common for photographers to own a number of lenses, not just one. When browsing eBay, click on a product to read its description and check the seller's feedback rating and shipping options before purchasing.