Fans of whimsical and collectible
PEZ dispensers
have a Viennese confectioner named Eduard Hass III to thank for these iconic candy accessories. The earliest PEZ dispensers, invented in 1927, offered peppermint candies. While most people do not collect PEZ dispensers in particular as a money-making scheme, but rather for personal pleasure, the value of specific dispensers climbs as the rarity of the item increases. Even casual collectors enjoy learning about rare and valuable items that they may want to add to their collection. The top 10 most valuable PEZ dispensers increase the value of any collection.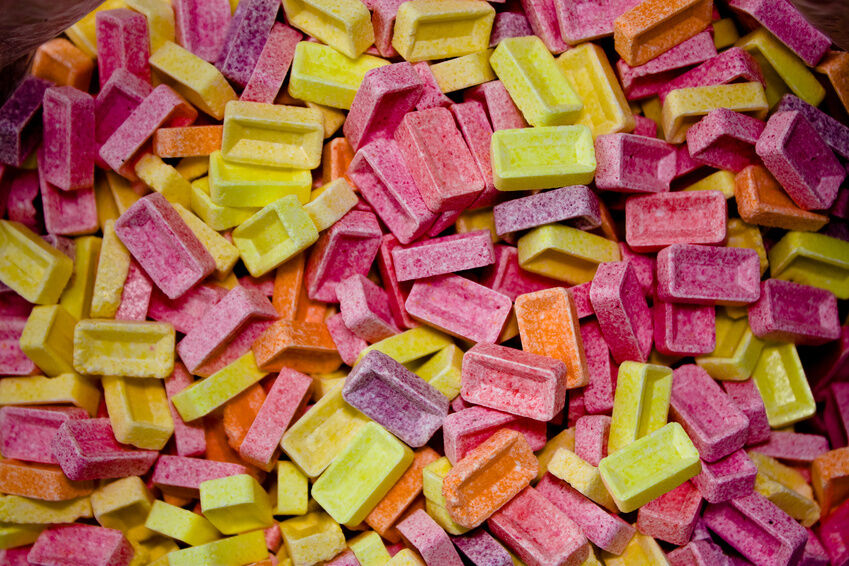 1
Santa Claus PEZ Dispenser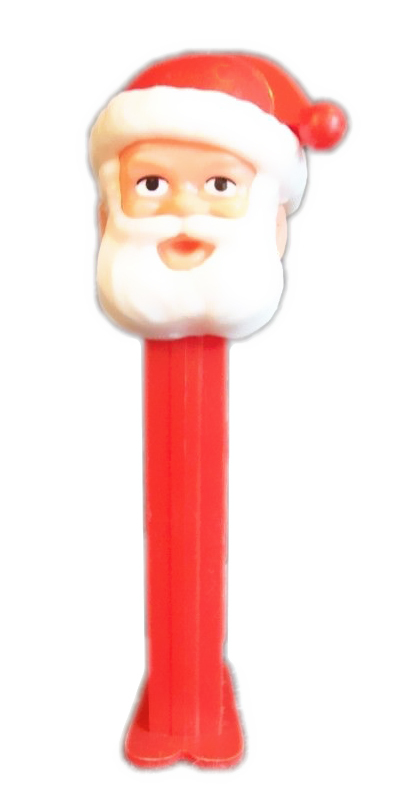 One of the first character PEZ dispensers, the shape of the 1955 Santa Claus PEZ model is both rare and valuable. Departing from the norm, the dispenser has a round body, although the candy inside remains the same traditional narrow rectangular shape.
---
2
1982 World's Fair PEZ Dispenser
With only two in existence, the 1982 World's Fair promotional PEZ dispensers are the most valuable items of their kind. One with a blue stem features the head of an astronaut with a blue helmet. The other has a white helmet and a grass green stem. The most recent known transaction involving either of these particular dispensers was in 2006, when the green astronaut sold for just over $32,000 on eBay.
---
3
Locking Cap PEZ Dispenser
The locking cap PEZ dispenser is a rare find from the 1940s. Among the first dispensers widely available and purposely shaped like cigarette lighters to help market them as smoking cessation aids, a few in circulation are vanilla colored. Certain very rare models, produced in Germany after WWII, bear the words "US Zone." It is much easier to find the wrappers from the PEZ candies of this era.
---
4
Golden Glow PEZ Dispenser
Available via mail order and in some retail settings in 1955, the Golden Glow PEZ Dispenser, with a wide gold colored base and gold stem, has become a rare find. With a stamp bearing the mark, "U.S. PATENT 2,620,061," these particular dispensers are highly sought-after by collectors for both their novelty and rarity.
---
5
Early Robot PEZ Dispenser
The first robot PEZ dispensers, also released in 1955, were solid colored in gray, navy blue, red, or bright yellow. Also very rare, the 1955 Robot Flying Saucer promotional PEZ dispenser shows slight differences from the standard robot versions.
---
6
PEZ Gun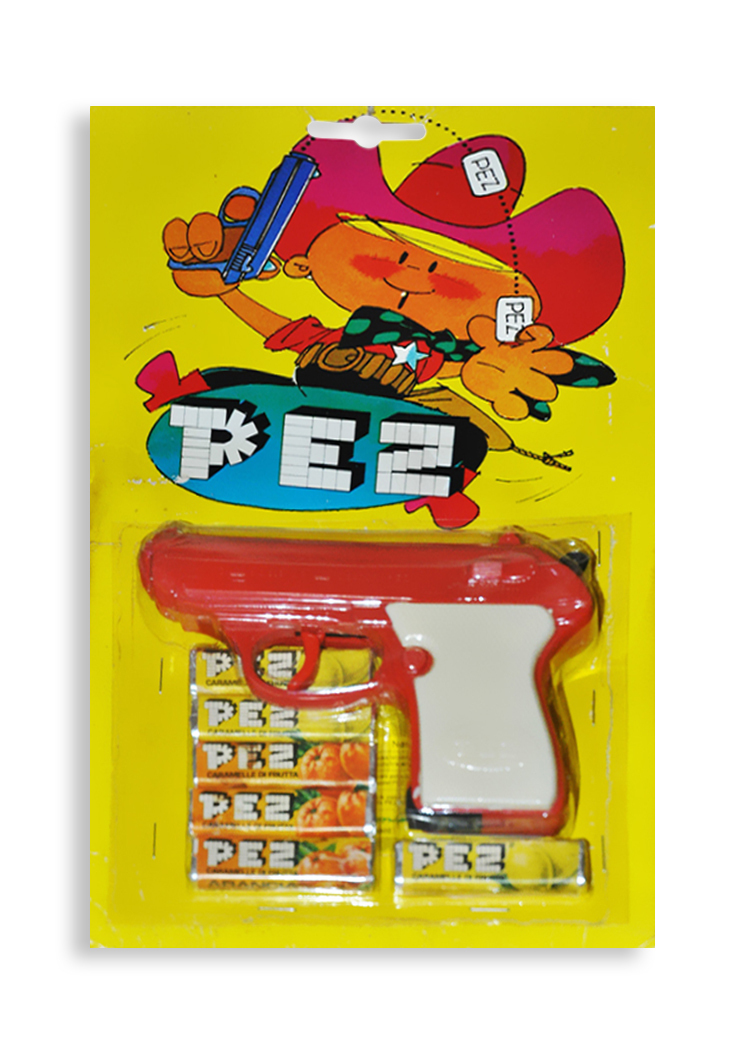 A candy shooting PEZ gun makes a great addition to any collection of valuable PEZ dispensers. Two well-known versions are the small pistol shaped dispensers from the 1960s and 1970s and the PEZ space guns, offered in the 1980s to supplement the "Star Wars" craze.
---
7
Alpine Man PEZ Dispenser
The Alpine Man PEZ dispenser is the 1972 Munich Olympics edition. Equipped with a brown or green hat adorned with four feathers, this rare PEZ dispenser is a coveted addition to any large collection. The specific model most in demand has a mustache.
---
8
Make a Face PEZ Set
Recalled over child safety issues, the Make a Face PEZ Set with six tubes of PEZ candy in its original package is a great find for enthusiasts. Resembling a tiny Mr. Potato Head toy, the pieces on the face are interchangeable. These particular dispensers often cost several thousand dollars in mint condition.
---
9
Mickey Mouse Soft Head PEZ Dispenser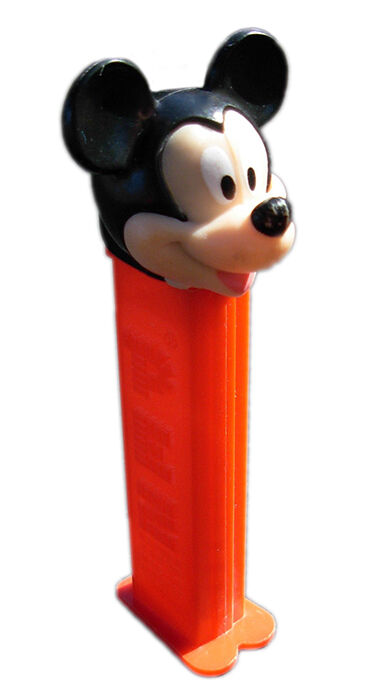 The Mickey Mouse Soft Head PEZ Dispenser is a prototype, which makes it very rare. Experts are aware of only one in existence. With a red rectangular candy shaft and a soft plastic Mickey Mouse head, this candy dispenser is thought to have been bought for $7,000.
---
10
Superhero PEZ Dispensers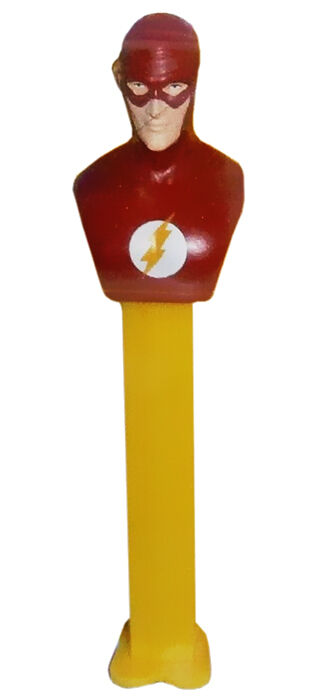 Perhaps among the easiest valuable PEZ dispensers to collect are pre-1989 Superhero PEZ dispensers. Easily distinguishable by their lack of feet, these figures vary greatly in condition and rarity. Popular versions include Wonderwoman, Batman, and Bugs Bunny.
---
How to Buy Valuable PEZ Dispensers on eBay
Collectors understand that eBay is a great place to buy and sell valuable
PEZ
dispensers. Since the available items are always changing, it is a good idea to periodically check, and you might end up scooping a rare find at a great price. Run a search, and filter results as desired by various parameters like price and location to find the specific PEZ dispenser you want. Whether super rare or common, it could still be just what your collection is missing; plus, they make great gifts for kids.