Back in their heyday in the 1990s, some people treated
Beanie Babies
like valuable pieces of art. Many even thought that purchasing a particularly coveted model was an investment that would appreciate over time. Although the Beanie Babies bubble eventually burst, some consumers still enjoy adding Beanie Babies to their collection. Many Beanie Babies collectors are interested in acquiring 'first edition' collectibles, and those that have any sort of unique identifying features, such as a misspelled tag, are generally considered more valuable.

1
Princess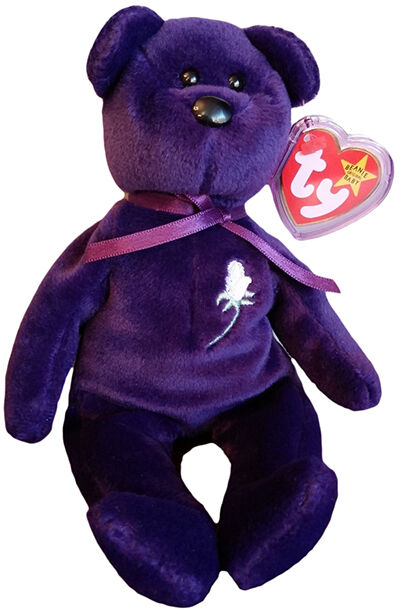 Introduced to an already hot Beanie Babies market in 1997, this purple bear features embroidery of a white rose and was originally intended as a fundraising item for The Diana, Princess of Wales Memorial Fund. The Princess Beanie Baby is widely believed to be one of the most valuable Beanie Babies, as collectors have been known to offer large amounts of money for a bear that meets the right criteria.
---
2
Peanut (Royal Blue)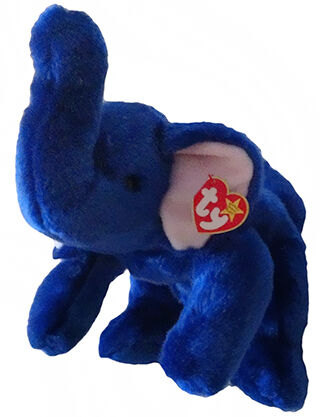 Peanut the elephant came in a few different colors, including gray, light blue, and purple. There were also a few Peanuts made in a deep royal blue color, and these can fetch a high price tag thanks to their rarity. At an action in 2000, a royal blue Peanut the elephant sold for $3,005.00.
---
3
Valentino (Misspelled Tag)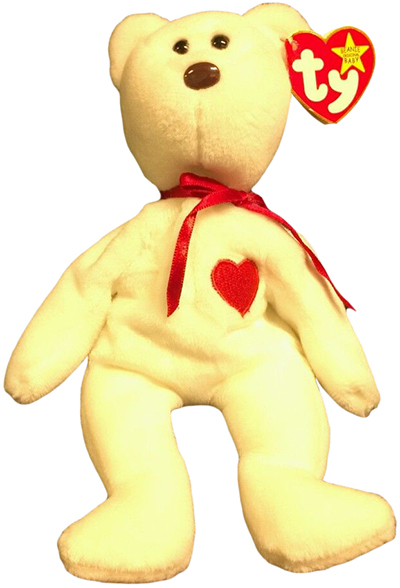 Ty Inc. released a few different versions of their basic bear form, including an all-white bear with a red bow and red embroidered heart named Valentino. Valentino Beanie Babies are not necessarily valuable on their own, but some collectors can consider those with misspelled hang tags quite valuable.
---
4
Brownie (Korean Tag)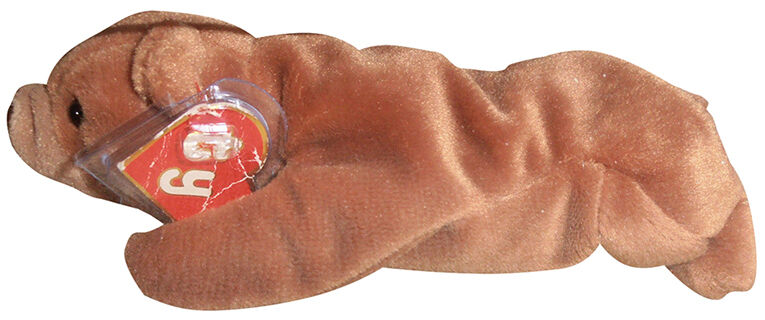 Beanie Babies collectors are attracted to anything that sets a Beanie Baby apart and appears to add value, including a tag printed in a different language. Brownie, a bear with a different body style than Valentino and Princess, is one of the original nine Beanie Babies released in 1993. In its earlier production phases, Brownie was produced with Korean tags. He was also renamed Cubbie, making Beanie Babies with a Brownie name tag more valuable.
---
5
Patti (Magenta)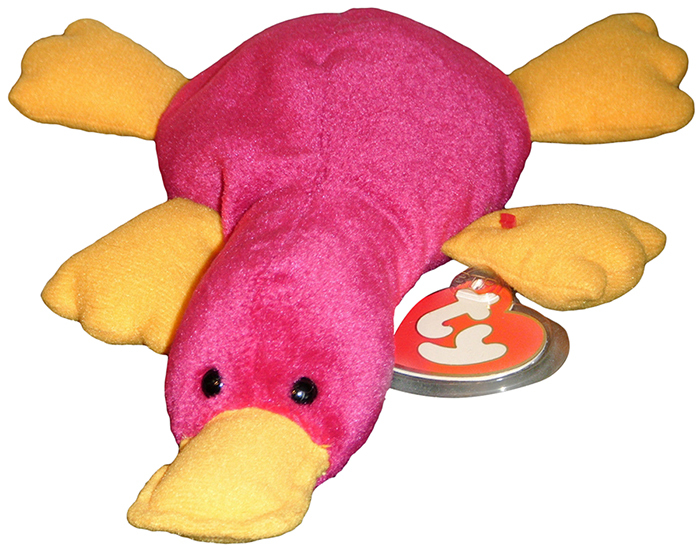 Like Brownie, Patti the platypus was one of the first Beanie Babies released by Ty, Inc. Over its lifetime, Patti Beanie Babies were produced in four different colors, including magenta, fuchsia, maroon, and raspberry. Patti was first released in the magenta coloring, making this version the most valuable.
---
6
Pinchers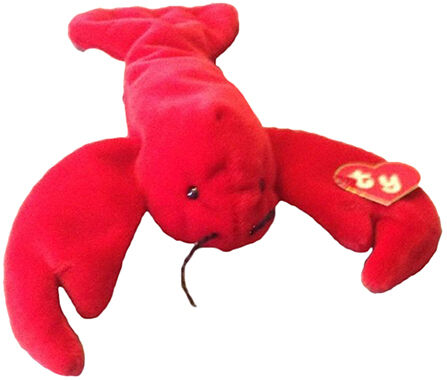 Pinchers is a red lobster that was part of the original crop of Beanie Babies. It was originally released as "Punchers," but quickly changed to Pinchers as many consumers looked at it to be a spelling error. Collectors who are able to snag a Pinchers Beanie Baby with the "Punchers" tag may find more value in it.
---
7
Digger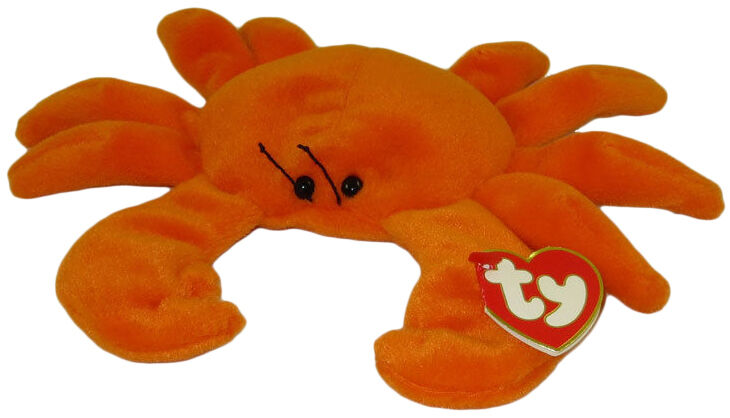 Digger the crab stems from the original generation of Beanie Babies. Like other first generation Beanie Babies, Digger is valuable more because of his birth date than any other feature. This Beanie Baby was released in orange and red versions, and because the original Digger was orange, this version is considered the most valuable.
---
8
Nana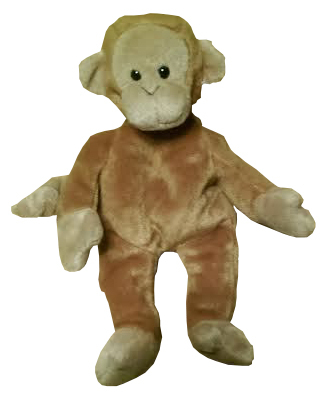 At first glance, Nana the monkey is just a cute stuffed animal, but is reportedly worth as much as $4,000. Nana is valued for her inclusion in the original Beanie Baby group, and confirmed first-generation Nanas are the most valuable.
---
9
Mystic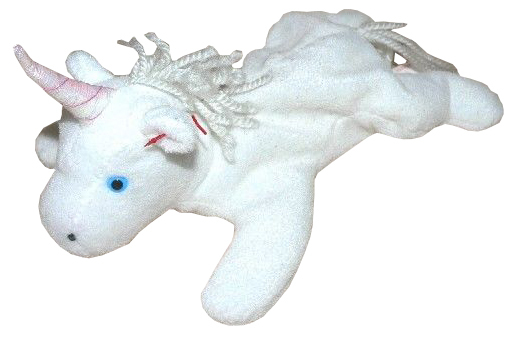 Ty Inc. released a few different versions of Mystic the unicorn. An early version features a soft cloth horn and yarn mane, while a more limited edition has an iridescent fabric horn and rainbow fur mane. Some collectors are more interested in the first edition of Mystic, while others are drawn to the unique features of a rainbow mane and shiny horn.
---
10
Peace or Garcia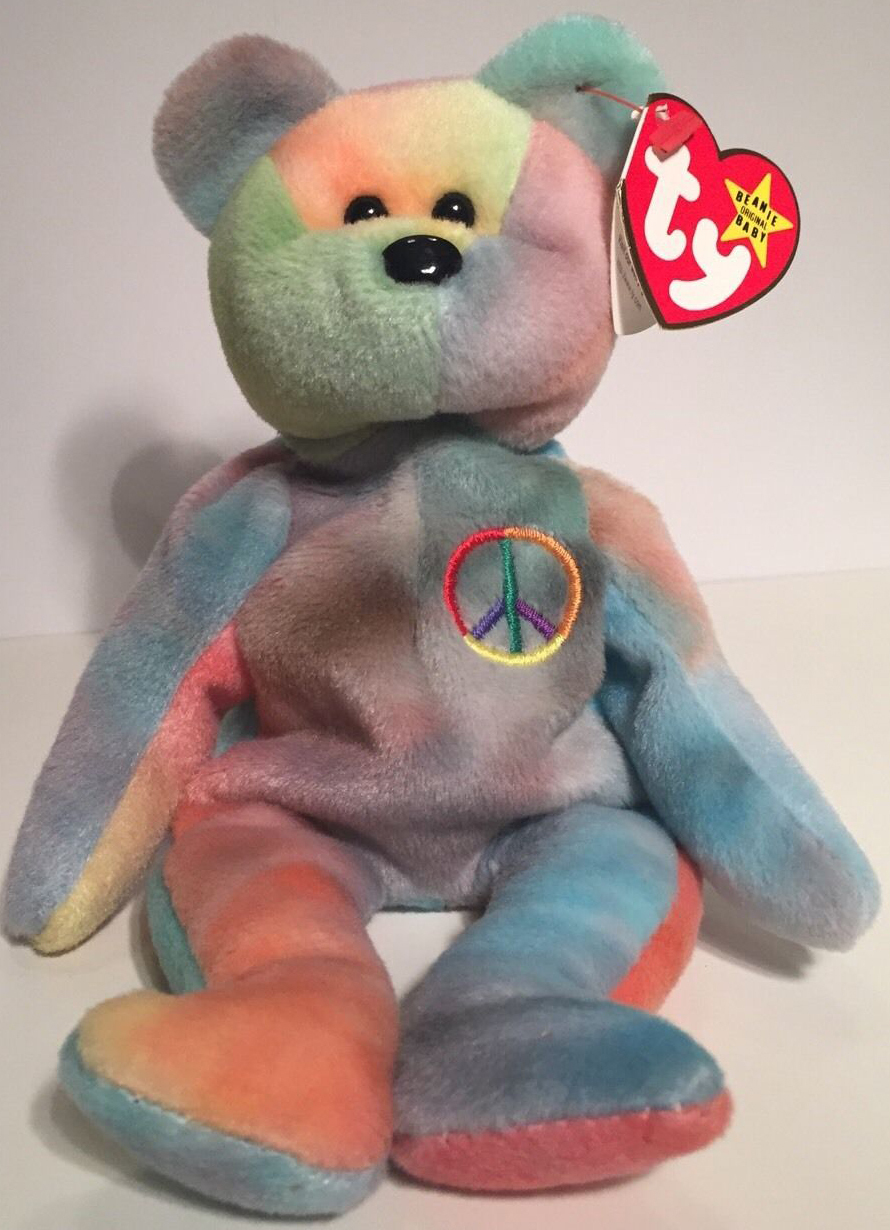 Two additional versions of the teddy bear, Peace and Garcia are similar in appearance, though Peace has an embroidered peace sign on its chest, while Garcia is unadorned. Both bears have a tie dyed appearance that results in a slightly different look for each bear. Since no two are exactly alike, the Peace bear was a popular Beanie Baby to add to anyone's collection.
---
How to Buy Beanie Babies on eBay
Whether you are looking for a specific Beanie Baby or want to view a variety of Beanie Babies to choose from, you can find what you are looking for on eBay. To begin, locate the search bar available on any eBay page, and perform a keyword search for "Nana Beanie Baby" or "Beanie Baby bears," depending on your preference. Collectors who want something more specific can narrow results by entering in exact criteria, such as "Princess Beanie Baby mint condition." Authorized sellers help ensure a quick and simple purchasing process, so you can have a Beanie Baby at your doorstep in no time.