Mattresses are no small investment, but
memory foam mattress toppers
offer consumers a way to get the comfort and support that they need without buying a whole new bed set. Toppers range from 1 to 4 inches thick and lie over the top of an existing mattress. Since memory foam contours to the body, it offers extra support and cushion, though thinner toppers provide less support than thicker options. With so many products on the market, look to the top 10 memory foam mattress toppers to choose one suitable for the bedroom.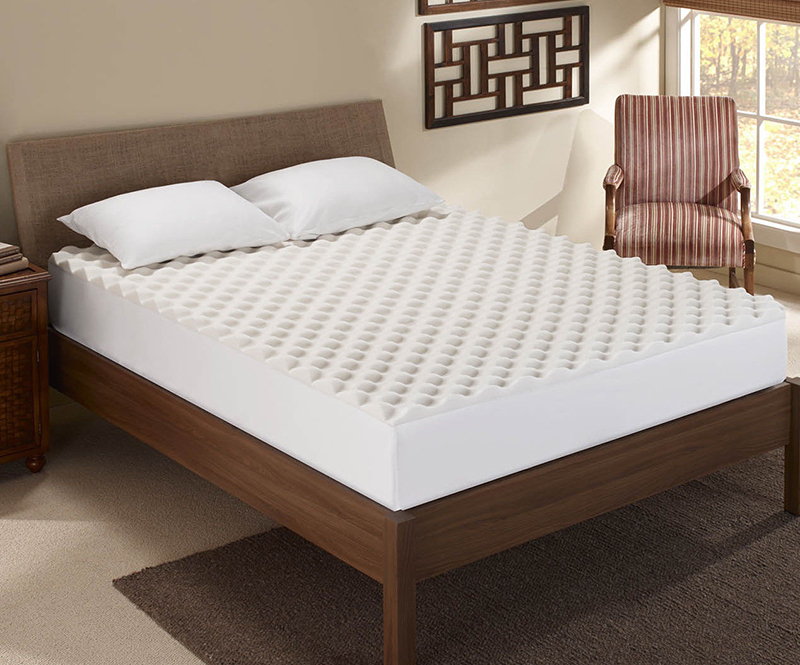 1
Sleep Innovations Topper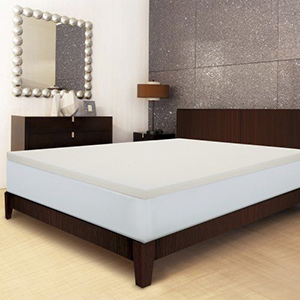 Sleep Innovations created its topper particularly for extra-long twin mattresses, so anyone with a larger bed has to look elsewhere. The 2-inch memory foam topper comes with SureTemp technology and open cell construction, which makes the pad slightly firmer and more supportive.
---
2
Carpenter Topper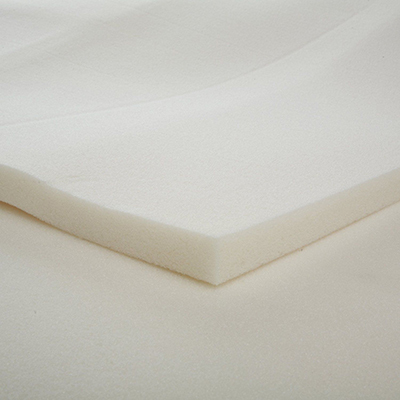 The Carpenter memory foam topper comes in all sizes from extra-large twin to king, but this model is only 1-inch thick. Though the topper only offers a little extra cushion, its lightweight build makes it easier to move and budget-friendly. Some even recommend using the pad to reupholster furniture.
---
3
2.0 Visco2 Ventilated Topper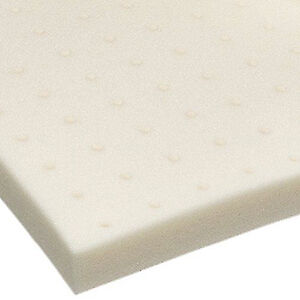 For a new take on 2-inch toppers, consumers should try the 2.0 Visco2 Ventilated topper that features a polyurethane memory foam using an open cell construction. This allows the foam to breathe and maintain an optimal temperature throughout the night. Additionally, the company only uses natural ingredients to construct the Visco2, meaning that it is environmentally-friendly as well as hypoallergenic.
---
4
Serta Ultimate Topper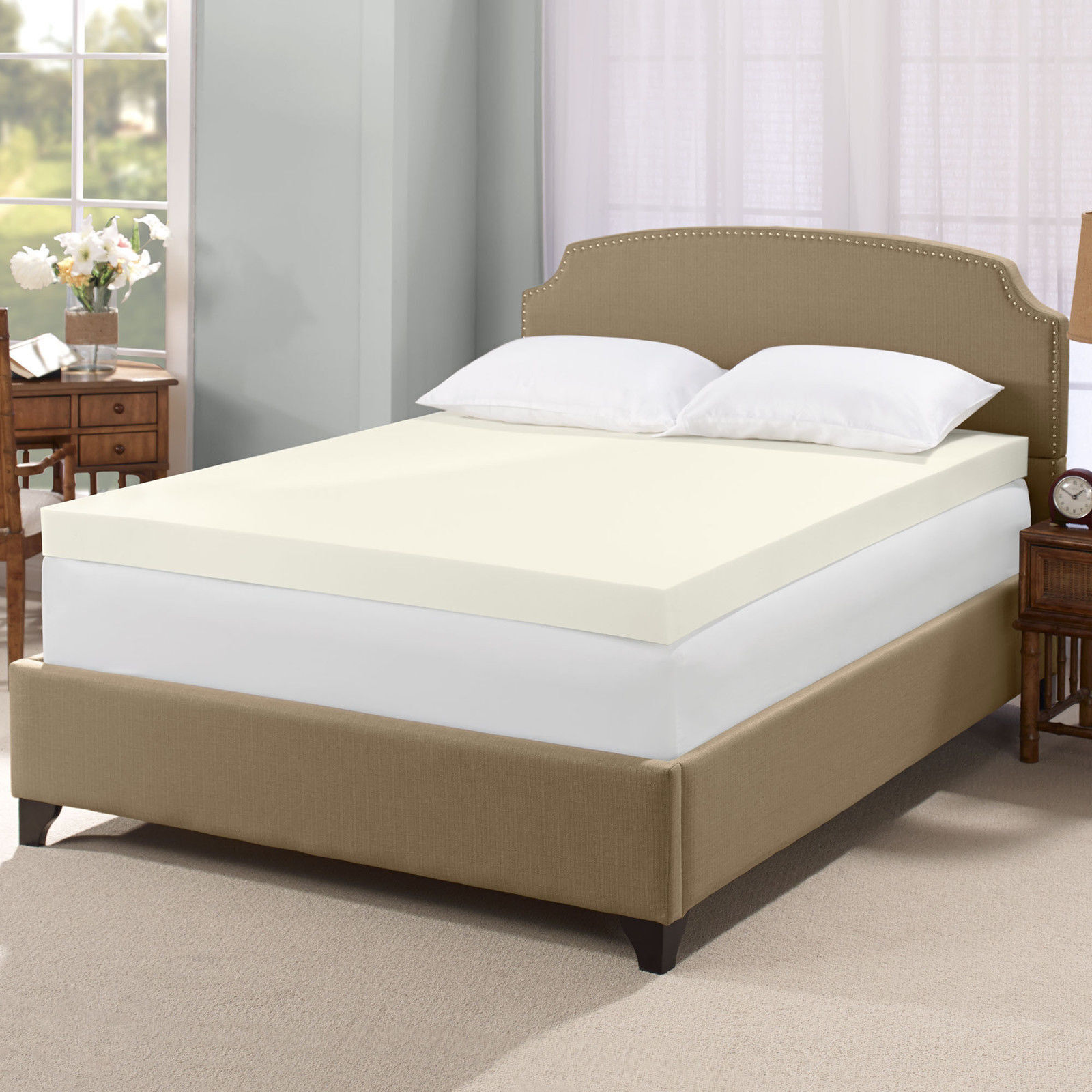 The Serta Ultimate topper offers just that: ultimate comfort and support with a 4-inch thick pad. Thicker toppers like this are heavy and may cause problems with fitted sheets, but it does provide maximum cushion and, unlike many memory foam toppers, this one loses its factory odor quickly.
---
5
Linenspa Lucid Gel Memory Foam Topper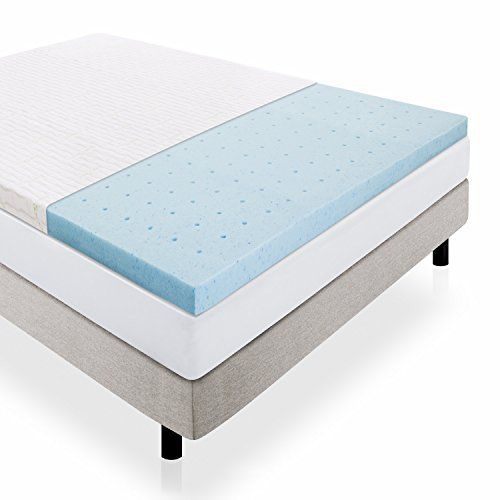 Many consumers complain about the heat-retention properties of memory foam, but that is not the case with the Linenspa Lucid Gel Memory Foam mattress topper. It uses gel-infused memory foam to disperse body heat and keep the pad cool throughout the night. The 2.5-inch gel construction also offers adequate support and the pad comes with a washable cover.
---
6
Memory Foam Solutions Topper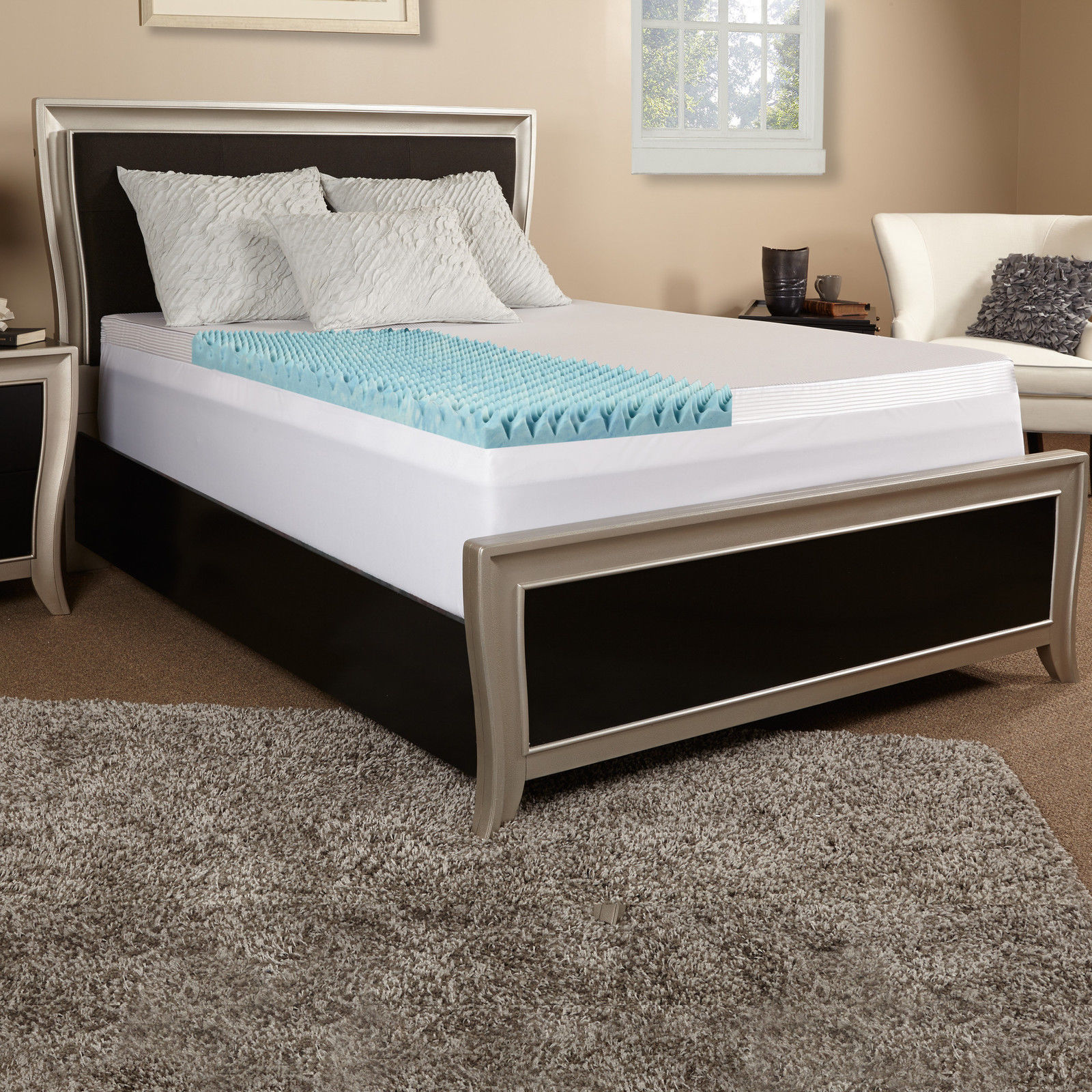 The Memory Foam Solutions topper features a 3-inch pad with 4 lbs. per cubic foot density. While the extra-dense construction does offer more support, it is slower to dissipate heat and the chemical odor with which it comes. However, the PURGreen certification indicates that the topper does meet environmental standards for safety.
---
7
Nature's Sleep 2.75-inch Topper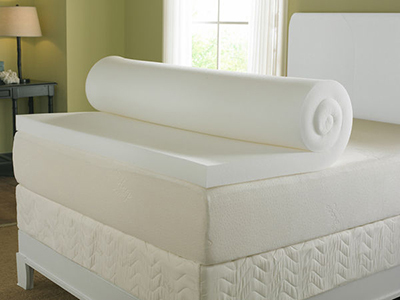 Since users cannot wash memory foam, the Nature's Sleep 2.75-inch topper comes with a soft microfiber cover that protects the topper from wear and tear. It is thick enough to support and cushion, but also light enough to move when needed.
---
8
Nature's Sleep Natural Elements Topper
Nature's Sleep Natural Elements topper addresses many of the common problems associated with the average memory foam products. Nature's Sleep infuses the topper with charcoal that helps reduce odor, dissipates moisture, and purifies the air. A negative ion charge also restores the body's energy while a 300-thread count cover keeps it protected.
---
9
Healthy Back Ergo Perfect Pad Topper
This small 1-inch topper offers sleepers a way to travel with extra support. Just roll it up and head out the door. Pressure-sensitive bio-foam supports and cushions, though only marginally due to its thin construction.
---
10
Healthy Back Embrace Topper
Eliminate pressure points and sleep comfortably throughout the night on the Healthy Back Embrace topper made with ventilated memory foam. It promotes a proper posture and increases sleep quality without retaining heat. The 2-inch topper also comes with a moisture-absorbing cover.
---
How to Buy a Memory Foam Mattress Topper on eBay
A bad night of sleep can affect your entire day and, if it continues, can cause serious health issues. Even the smallest improvement with a mattress topper can make all the difference in the world by eliminating pressure points, promoting better posture, and increasing blood circulation. Browse through the toppers on
eBay
to choose one suitable for your mattress and lifestyle. Simply type a term or phrase in the search bar located on every eBay page. This generates a list or products related to your query. Increase your quality of life by increasing the quality of your sleep.