Many TV fans fret about the rising costs of cable television. They find that they do not even watch most of the channels their cable package offers, and they wish they could find a cheaper way to watch the shows they love. One excellent option, which many budget consumers find convenient and cost-effective, is purchasing an indoor antenna amplifier.
Indoor antennas pick up local television signals that transmit through the airwaves, allowing people to view many channels for free. Antennas are generally very inexpensive, but it is important for shoppers to research which models tech experts consider the best before making a purchase. When ready to make a purchase, people can buy an indoor antenna at a variety of electronics retailers, as well as from online stores such as
eBay
.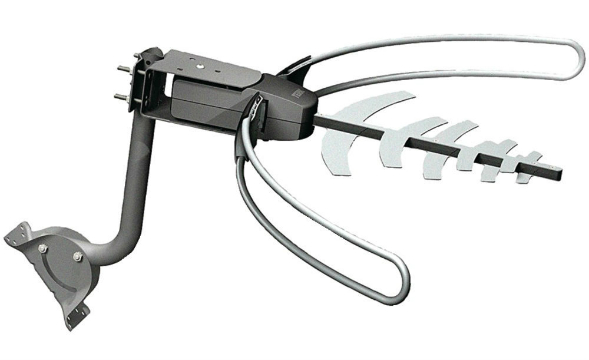 According to specialist technology bloggers, the Terk HDTVa Amplified antenna is an excellent value that affords users incredible signal reception. In comparison to other similar HDTV indoor antennas, reviewers have found that the Terk HDTVa performs very favorably. Tech bloggers noted that the Terk HDTVa was able to pick up television signals from as far as 50 miles away. The Terk HDTVa's price is very reasonable, although some users find the design somewhat unattractive. The antenna sits on a 10-inch pedestal, and two "rabbit-ear" receivers extend from its back. Because of this odd design, owners with pets often find that cats or dogs can easily knock the antenna over.
---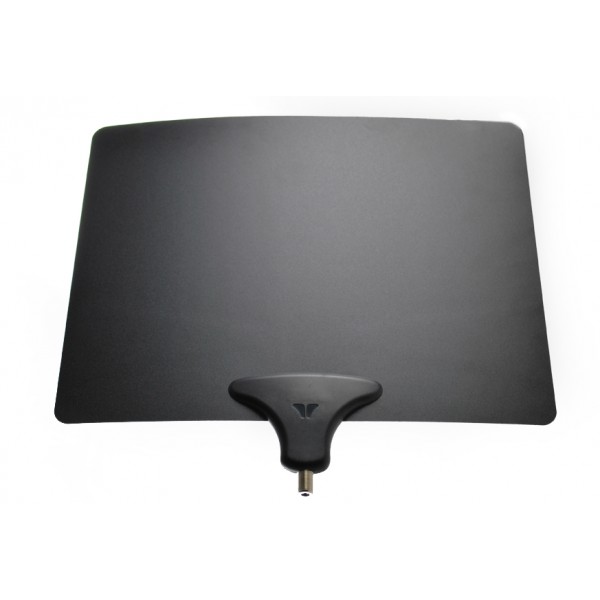 TV accessories reviewers say that the Mohu Leaf is one of the best indoor antenna options available for people who do not want a bulky antenna detracting from the aesthetics of the room. The Leaf is not much larger than a sheet of paper, and users can attach it to the wall or hang it out a window. Moreover, users can actually paint the Leaf to match the color of the room in which it hangs. Despite its innovative design, the Leaf's reception does not suffer. It offers users a 35-mile range and technology experts rave that it can pick up a number of television stations with excellent reception.
---
| | |
| --- | --- |
| 3 | Antennas Direct ClearStream Micron-R |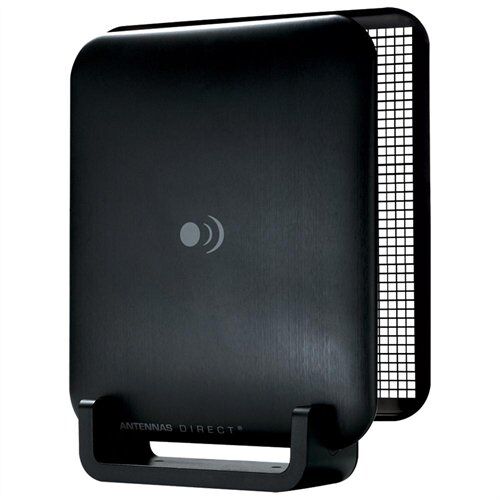 Online reviews explain that the Antennas Direct ClearStream Micron-R appeals to consumers who desire a television antenna that is more aesthetically pleasing than larger antennas but still offers favorable performance. The ClearStream Micron-R is a sleek device that users often choose to place on tables or stands that are close to the TV. The device offers signal reception from up to 35 miles away, and tech bloggers note that the ClearStream Micron-R picks up a number of television stations with excellent reception. Some users choose to pair this device with an additional line amplifier, which improves signal reception during inclement weather.
---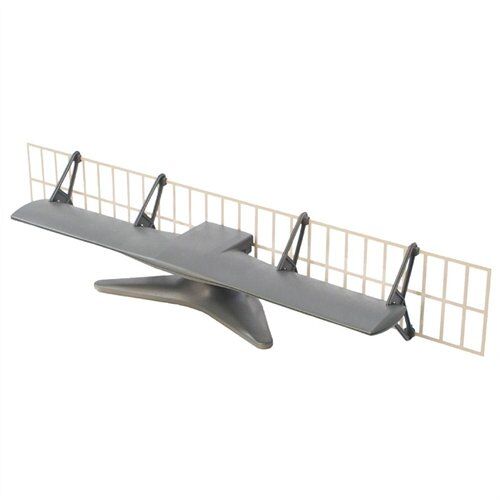 The Winegard SS-3000 offers users an excellent value for its price. Tech experts rate the SS-3000 as one of the best antennas available because it excels at picking up signals for which it does not have a direct line of sight. Consequently, the SS-3000 is excellent for urban environments where the television signals repeatedly bounce off the walls of large buildings or in apartment complexes. The SS-3000 uses a unique "Scatter-Plane" design, which strengthens the reception of the signals that it picks up. Moreover, while users have to constantly readjust other antennas to pick up different stations, the SS-3000 can receive signals from a variety of stations without adjustment.
---
| | |
| --- | --- |
| 5 | Philips Digital TV Antenna |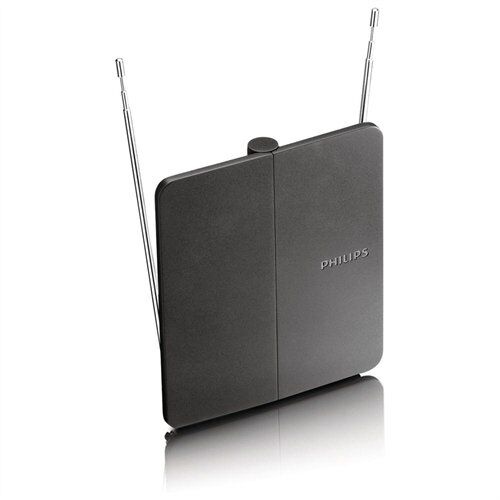 Online tech magazines describe the Philips Digital TV Antenna as an excellent option for consumers who do not have the necessary space to house a large television antenna. The antenna is a small black box that measures only 3 inches tall and 11 inches wide. The antenna includes a dial, which users can adjust to improve signal reception and quality. Due to its small size, the Phillips antenna does not have as large a range as bulkier antennas. However, while larger antennas offer better performance, reviewers have noted that the Phillips antenna is a great choice for anyone who is design-conscious and does not want to waste valuable space on a bulky antenna.
---
| | |
| --- | --- |
| 6 | Winegard FlatWave FL-5000 |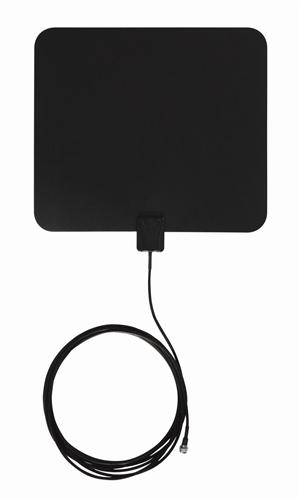 CNET states that the Winegard FlatWave FL-5000 is one of the most affordable indoor TV antennas on the market. The FlatWave FL-5000 is very compact, as it is only 0.2 inches thick at its widest point. Included with the antenna is a 15-foot cable, which enables people to position the antenna anywhere in the room. However, tech reviewers have noted that the FL-5000 tends to receive its best reception when sitting in a window, so homeowners who do not have windows within a 15-foot radius of their televisions often opt for alternative antennas. Nevertheless, when positioned for optimal reception, the FlatWave FL-5000 offers performance rivaling that of bulkier, more expensive antennas.
---
| | |
| --- | --- |
| 7 | Walltenna Indoor Omni-Directional Antenna |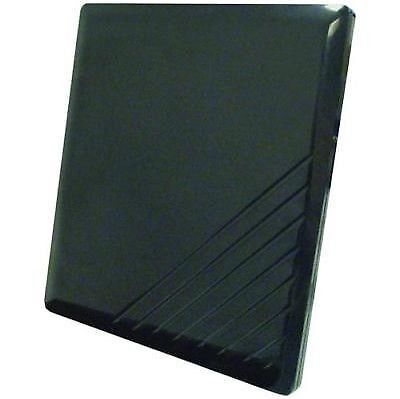 A gadget-loving blogger believes the Walltenna Indoor Omni-Directional Antenna is one of the best indoor television antennas available. Tech bloggers contend that it offers TV fans excellent signal reception that translates into picture that is clear and sharp. Because it is omni-directional, the device can pick up signals from television stations in every direction without user adjustment. Unfortunately, the Walltenna is somewhat bulky and must sit either in an attic or a window for users to receive the best picture quality available.
---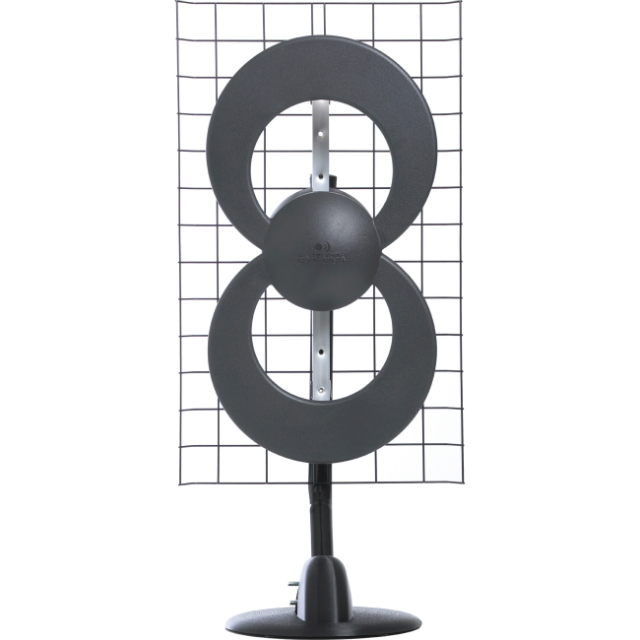 Lifestyle bloggers say the ClearStream2 is one of the best antenna options available for consumers who think solely about performance. According to tech bloggers, the ClearStream2 is one of the most reliable antennas when it comes to giving TV watchers consistent high-definition reception. Unfortunately, the ClearStream2 achieves that incredible performance due to its large size, which rivals that of an outdoor antenna. Some tech reviewers note that it is not especially aesthetically pleasing. Nevertheless, for people most interested in performance, the ClearStream2 is a great option.
---
| | |
| --- | --- |
| 9 | RCA Basic Indoor Antenna |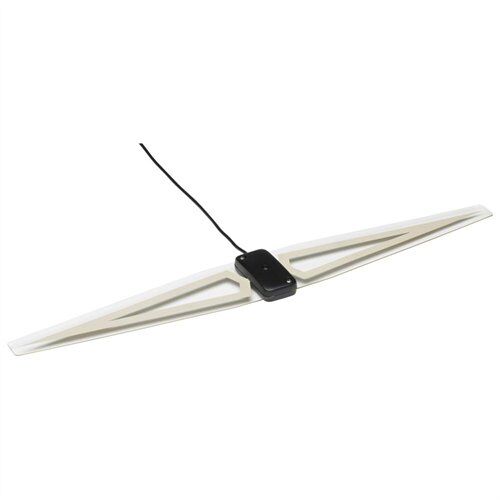 For buyers on the strictest budget, technology reviewers say that a traditional "rabbit ears" antenna such as the RCA Basic Indoor Antenna is one of the best options available. These antennas are among the most inexpensive antennas on the market, but they are still capable of receiving high-definition signals from television stations within 10 miles. Consequently, they are very appealing to consumers who live close to one or several television stations. Tech experts encourage budget shoppers to consider purchasing a rabbit ears antenna like the RCA Basic Indoor Antenna. However, people in rural areas are better off opting for an antenna with larger range.
---
| | |
| --- | --- |
| 10 | RCA Digital Flat Antenna |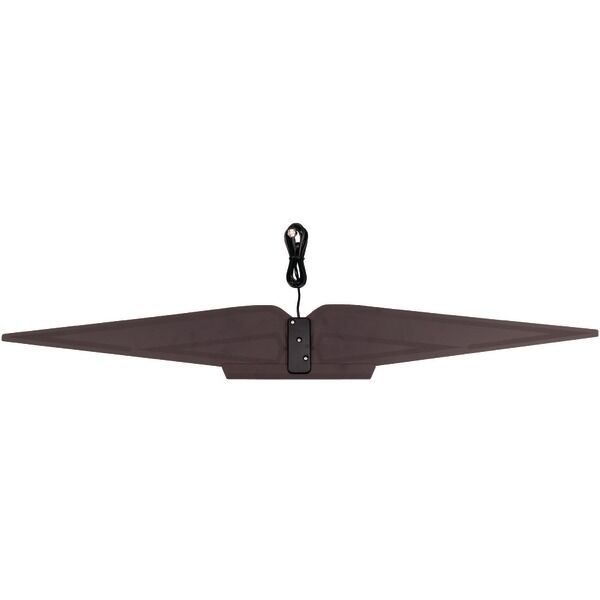 Digital magazine writers explain that the RCA Digital Flat Antenna appeals to people who are more concerned about aesthetics than signal performance. The antenna, which is 11 by 10 inches wide and less than 1 inch thick, functions from a variety of positions. Users have the option of laying it flat, standing it on its side and then placing it on a stand or a table, or hanging it on a wall. The RCA Digital Flat Antenna is also one of the most inexpensive antennas available, so it appeals to many budget shoppers. However, tech reviewers have noted that it does not perform nearly as well as the bulkier or more expensive antenna models. However, for people on a budget who want an antenna that does not take up much space, the RCA Digital Flat Antenna is a great option.
---
How to Buy Indoor Antenna Amplifiers on eBay
While you can purchase indoor antenna amplifiers at a variety of retailers, there is no more convenient place than eBay. To search for a specific antenna model, simply type the model's name into the search bar on any page. For example, to search for a ClearStream2, search for the phrase "
Clearstream2
" or "
ClearStream2 Antenna
." To perform a more general search, type a basic term such as "indoor antenna amplifier" into the search bar.
As with any eBay transaction, you should closely read the item's description before you make a purchase. If you have any questions about the indoor antenna amplifier, contact the seller before you purchase it. You should also make sure that the seller has positive feedback from previous buyers. This ensures that you have a satisfactory eBay shopping experience.
Conclusion
Purchasing an indoor antenna amplifier is an excellent way for many people to save money without having to give up the television shows they love. Indoor television antennas enable consumers to watch television stations that transmit their signals through the airwaves, and consumers with high-definition televisions are also able to watch the channels in high definition.
There are a variety of
indoor antennas
on the market, and each offers different features to homeowners. Some primarily function for maximum performance, while others offer TV fans a combination of performance and aesthetically pleasing design. After researching the many options available, consumers have several different options for purchasing an indoor antenna. For a convenient and quick way to search all options and make a purchase, consumers can consider eBay.