Choosing a
fishing line
is not just about picking a specific brand. Each fishing line has a particular use and makeup that makes fishing easier and more successful. There are several types of fishing lines, including monofilament, braided, and fluorocarbon, and you must take several factors into consideration when choosing the right line, including the fish you seek to catch, the type of water you fish in, and your
fishing pole
style.
Select fishing line from many top brands that create flawless fishing experiences, and bring home the catch of the day every time. With so many top-selling options to research and pick from, there is no doubt you will find the perfect one for your fishing needs.

1
Berkley Trilene Big Game
Made to lure in even the toughest catch, Berkley Trilene Big Game line is strong, sturdy, and high impact. Created with abrasion resistance, the line holds knots well and is an all-around good option for general fishing. The shock-resistant line helps you reel in a big fish with ease.
---
2
P-Line Floroclear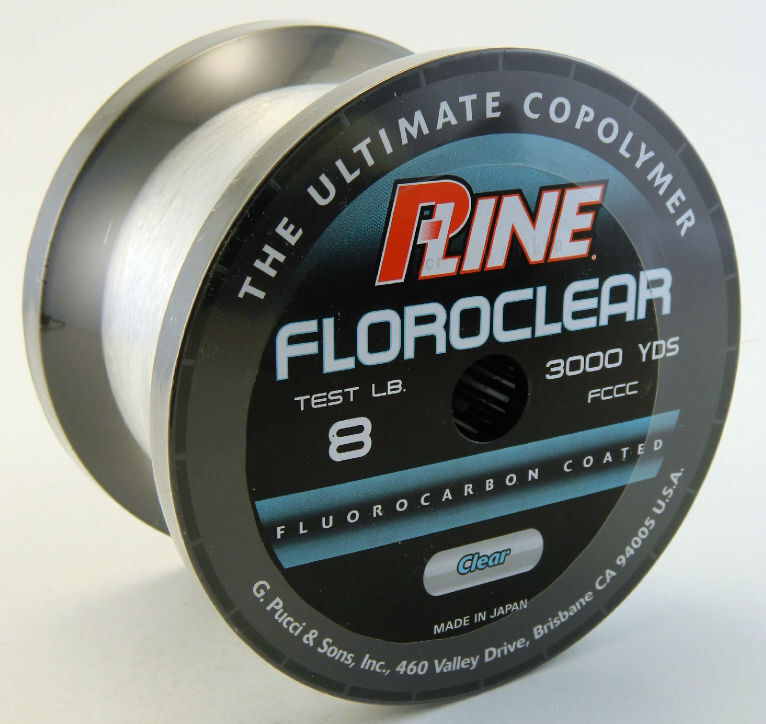 Invisible and strong, P-Line Floroclear gives you a distinct advantage. With a clear fluorocarbon coating, the fishing line all but disappears in the water, making it simpler for you to snag fish without warning them first. P-Line Floroclear offers superior castability, making it a fishing favorite.
---
3
PowerPro Spectra Green Braided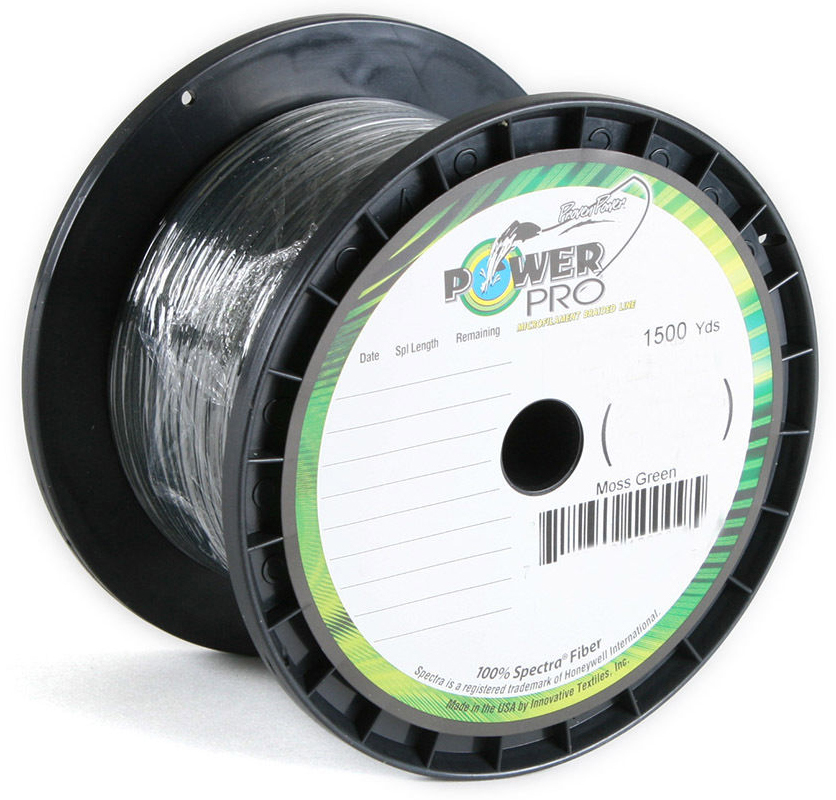 Braided fishing line adds extra strength to the sport, and PowerPro Spectra Green Braided is no exception. Made with Spectra fiber, the line is durable and user friendly. Perfect for fishing areas with greenery, the line blends in with algae and other plant life without problems. The line's sensitivity and stretch give you the control you need to reel in fish.
---
4
P-Line Halo Fluorocarbon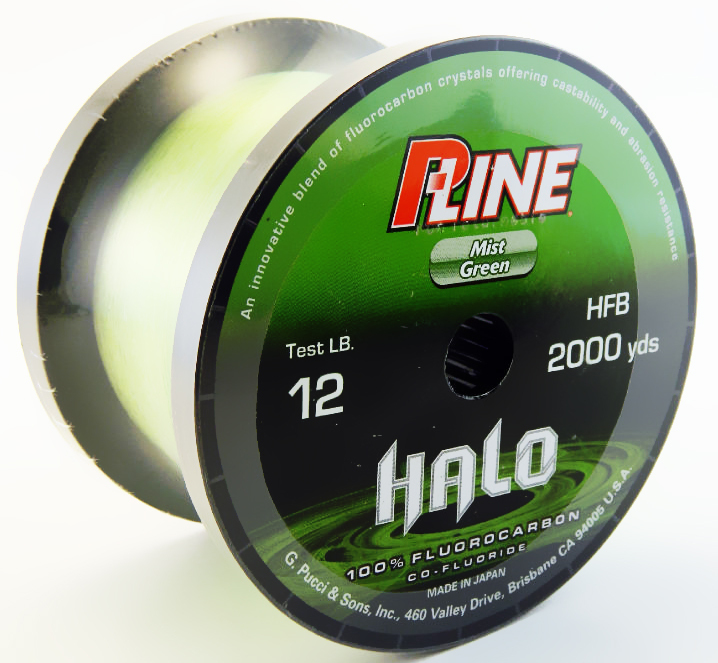 The first fishing line of its kind, P-Line Halo Fluorocarbon line combines different types of fluorocarbon crystals to produce an advanced fishing line. Halo offers superior castability, premium strength, and the ability to remain invisible under water. This product also includes a higher sink rate than other fishing lines.
---
5
Berkley FireLine Superline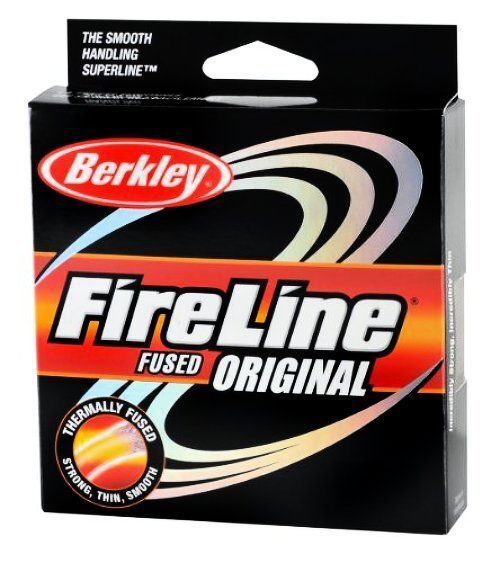 Thermally fused, Berkley FireLine Superline has a reputation for its incredible strength. Compatible with spinning reels, the fishing line is smooth, seamless, and strong. Thin, invisible, and sensitive, the fibers offer three times more durability than monofilament lines for your biggest catches.
---
6
Spiderwire EZ Braid Fishing Line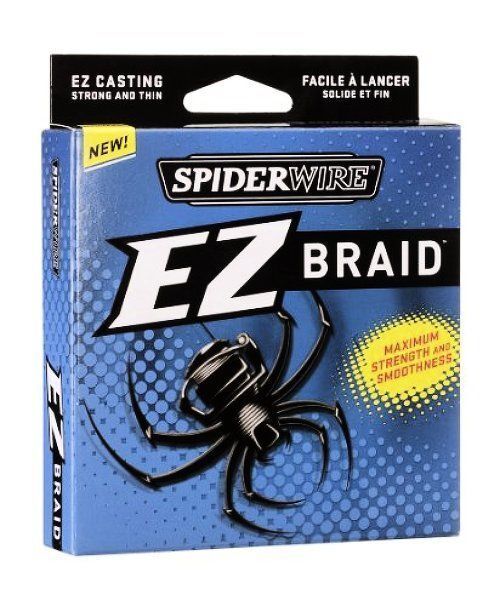 A braided line that tackles even the toughest fish, Spiderwire EZ Braid line uses a combination of microfibers to create a smooth and sturdy fishing line. Sensitive and low stretch, the line knots easily and casts off with ease every time. The abrasion resistance feature reduces breakage.
---
7
Cajun Red Lightnin'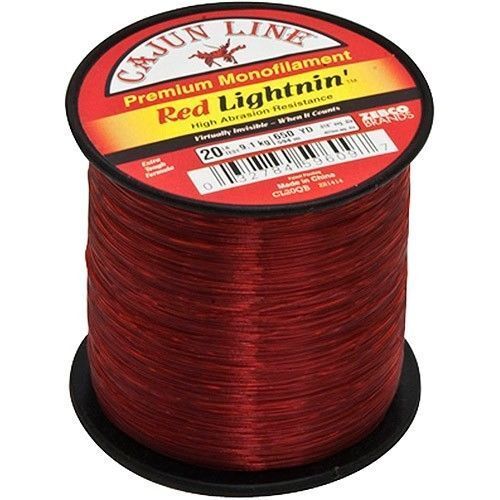 Made of monofilament, Cajun Red Lightnin' fishing line is some of the toughest line around. The line disappears under the water for stealthy fishing, and you can create practically indestructible knots. Smooth and low stretch, Cajun line never tangles and works on multiple bait types and many fishing situations.
---
8
KastKing SuperPower Blue Braided Fishing Line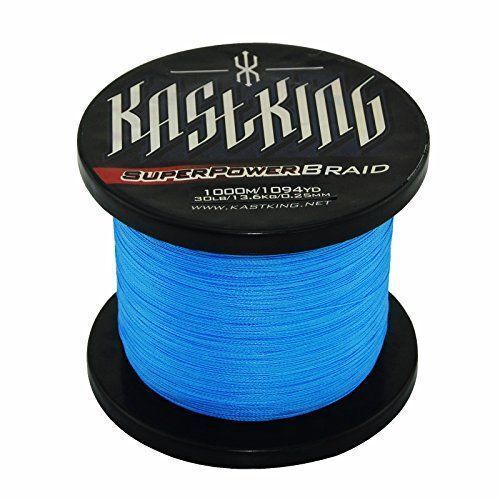 A top-rated fishing line with a low memory and virtually no stretch, the KastKing SuperPower Blue Braided fishing line delivers. Abrasion resistance coupled with a round design increases fishing performance and is versatile enough for use in any water and for any fish type. For experienced anglers, this braided line is a boon.
---
9
Maurice Monofilament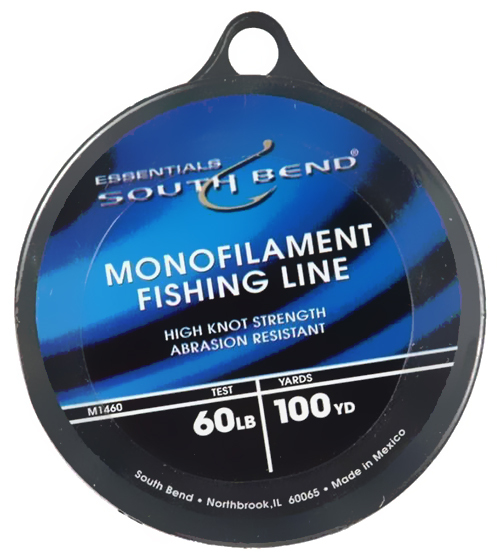 A budget fishing line that defies expectations, Maurice Monofilament fishing line is an all-purpose line that offers strength and durability. Clear and invisible under water, the lightweight, small diameter line makes knots indestructible, and it is abrasion resistant.
---
10
Stren High Impact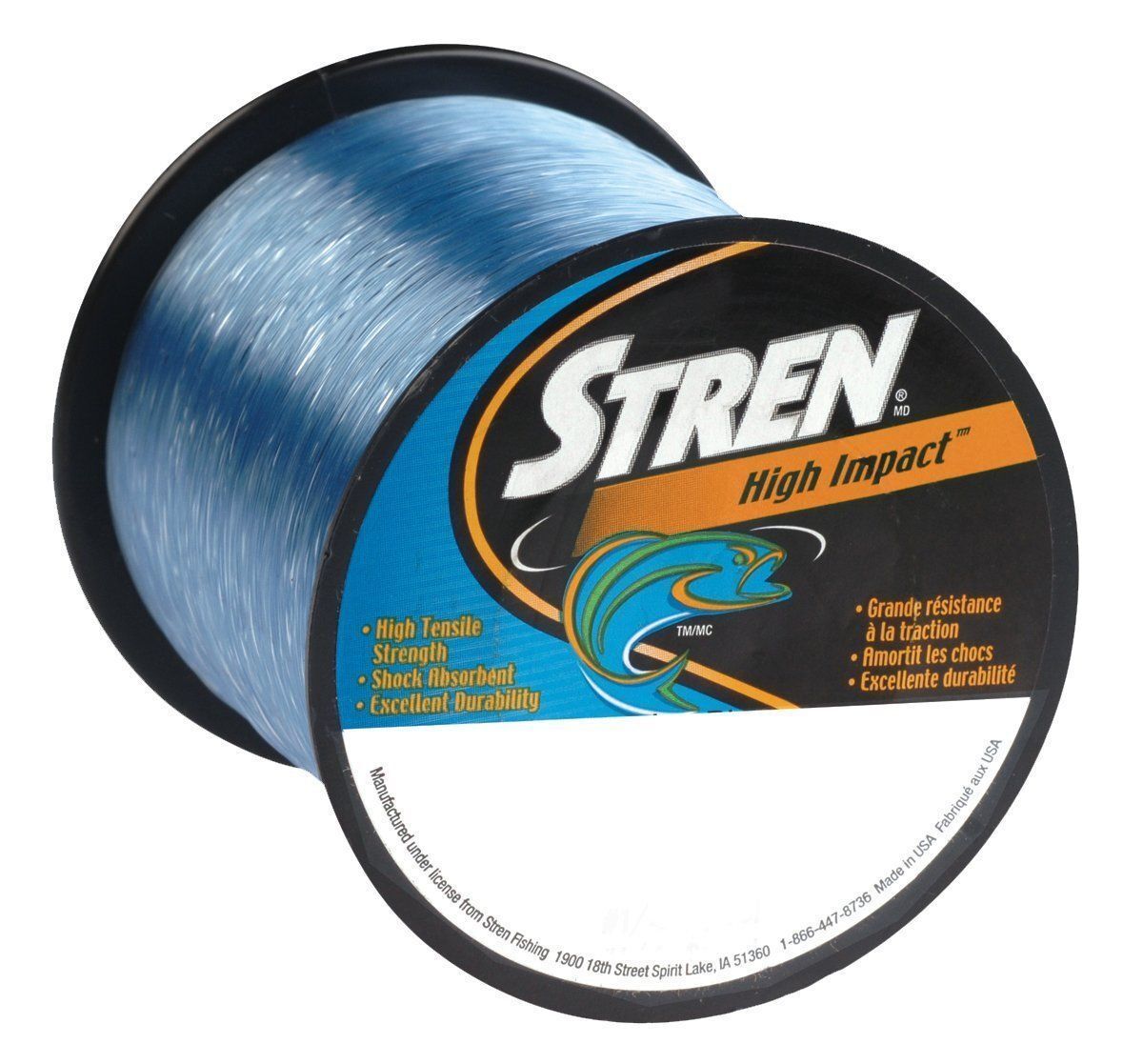 Perfect for saltwater fishing, Stren High Impact line works well with larger game fish in coastal fishing situations. Shock resistant and durable, the fishing line helps reel in fish in tough, demanding angling situations. The high-quality product works well under pressure and does not shred on impact.
---
How to Buy Fishing Line on eBay
Selecting the right fishing line can make or break your day on the water. Look on
eBay
for the best prices and selection on all types of fishing lines. Search types of line, such as "monofilament fishing line," or buy by brand and use keywords like "
P-Line
" or "Berkley." Buy fishing line and other angling supplies from Top-rated sellers, and purchase line in lots for the best prices.
Whether you bass fish in a nearby lake or head to the coast for big game fishing, the line you use makes all the difference. Reel in tricky trout and slippery snapper with fishing line that holds up even in the roughest waters.