For many people, burning rubber on the racetrack is just a dream, but with an ultra-fast
radio control car
it is possible to grab the steering wheel and transform those dreams into reality. Miniature versions of classic racing cars and concept cars give enthusiasts the chance to experience the thrill of high-speed driving. With some model cars hitting 100 mph straight out of the box, it makes sense that these
RC cars
are aimed at adults rather than children.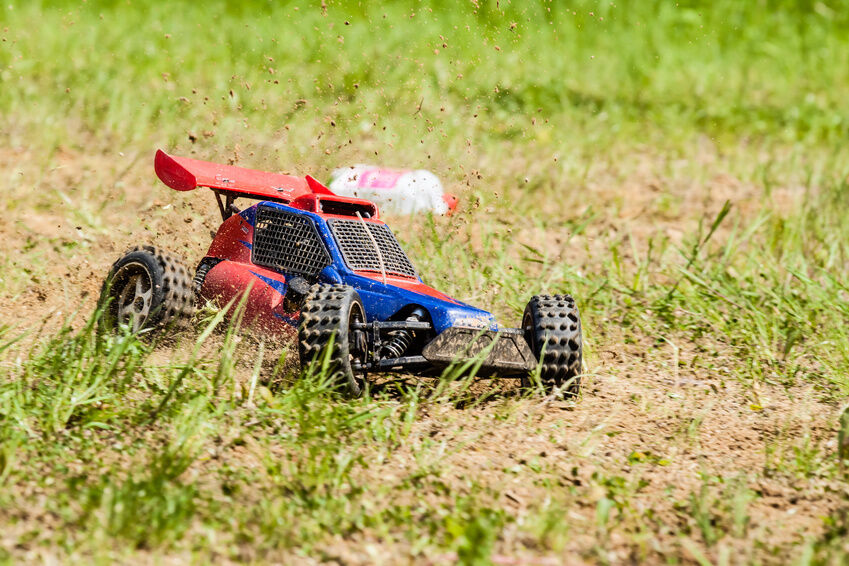 1
Traxxas XO-1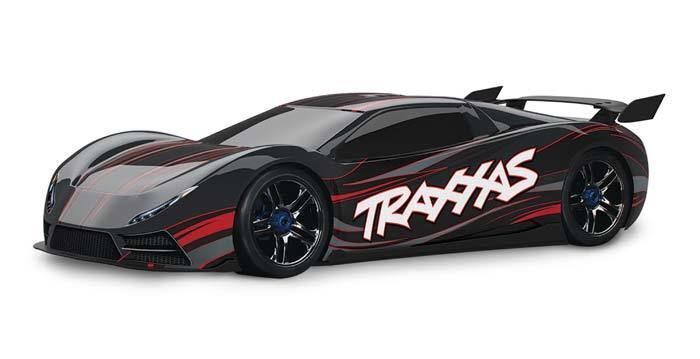 The Traxxas XO-1 set the standard for high-speed model racing when it went on sale in 2012. This "experts only" model goes from 0 to 100 in under five seconds, leaving the competition in the dust. The all-wheel drive system and Mamba Monster Extreme Speed Control ensure the ultimate driving experience for high-speed thrill seekers.
---
2
Traxxas 4-Tec 3.3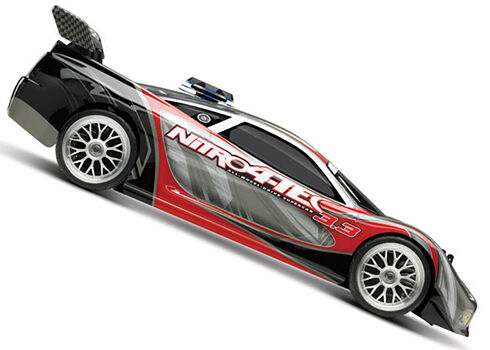 The Traxxas 4-Tec 3.3 is a nitro RC car with plenty of kick. It hits speeds of 70 mph, and the Traxxas TQi radio system, working in conjunction with an iPhone app, allows users to optimize performance of the car, even during use, for superior handling and control.
---
3
Traxxas 1/8 NHRA Funny Car RTR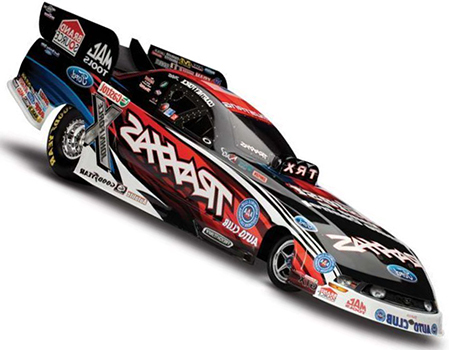 The 1/8 NHRA Funny Car RTR from Traxxas is one of the most cost-effective high-speed RC cars on the market. However, the budget price tag does not equate to budget performance, and the Funny Car tops out at 70 mph. It is an electric car, so owners do not have to worry about gas or oil, and it is ready to race straight out of the box.
---
4
CEN Racing CTR 5.0 V2 Nitro Powered RTR
The CEN Racing CTR 5.0 V2 Nitro Powered RTR boasts speeds of up to 90 mph without any modifications to the factory setup. It features 2.5 mm carbon fiber shock towers, anodized aluminum threaded shocks, and front and rear constant velocity shafts for a smooth, enjoyable driving experience.
---
5
CEN Racing CT5 Dual Speed
The CEN Racing CT5 Dual Speed offers two driving styles. On Track Speed, the user benefits from superior track acceleration, while on Street Speed, the driver enjoys a top speed of 73.4 mph. The car is available in a range of body styles, including Ford GT, BMW 320i, and Porsche 911 GT3.
---
6
HPI Racing Baja 5SC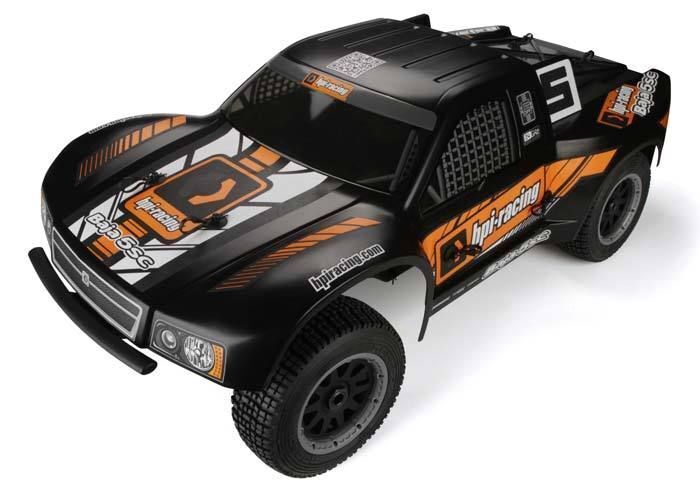 The Baja 5SC from HPI Racing is a highly competitive off-road vehicle for drivers who want to leave the open road behind them. It features a top speed in excess of 40 mph, a durable all-metal gear transmission, and an 8,000 rpm clutch. The result is a heavy-duty powerhouse that can tackle any terrain.
---
7
Team Associated Nitro TC3
The Team Associated Nitro TC3 lacks the XO-1's raw power out of the box, but it has a customizable design that makes it a popular choice for competitive racing. A modified version of the TC3 has the ability to reach speeds in excess of 130 mph. It looks good too, with chrome eight-spoke wheels and modern, sport-compact style graphics.
---
8
Traxxas Jato 3.3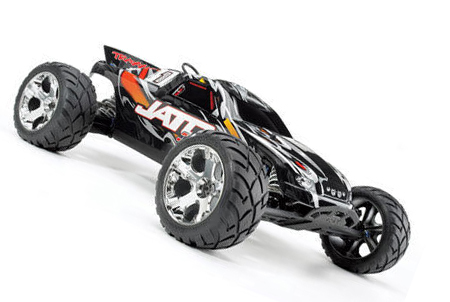 The Traxxas Jato 3.3 is an excellent all-around radio control car that looks good and handles well. It goes from 0 to 60 mph in 4.2 seconds and has a top speed of 65 mph in the dirt or on level terrain.
---
9
Traxxas Rally VXL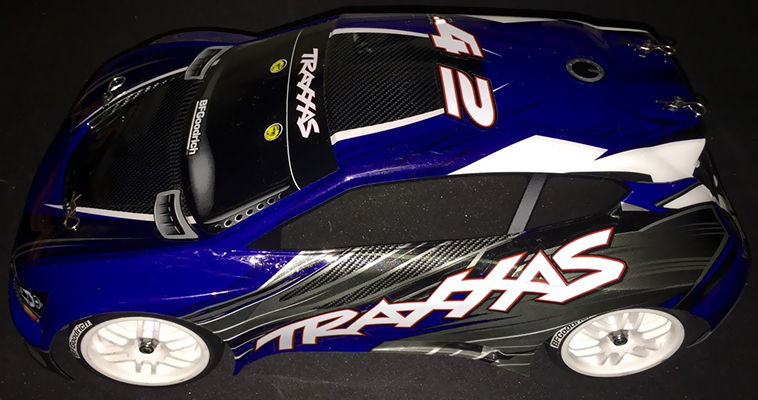 The Traxxas Rally VXL only gets 30 mph out of the box, which is considerably less than many other Traxxas models, but it is easy to modify the car and boost it up to 50 mph. It benefits from smooth handling and excellent acceleration, making it a great choice for stunt driving and racing.
---
10
HPI Racing Baja 5B SS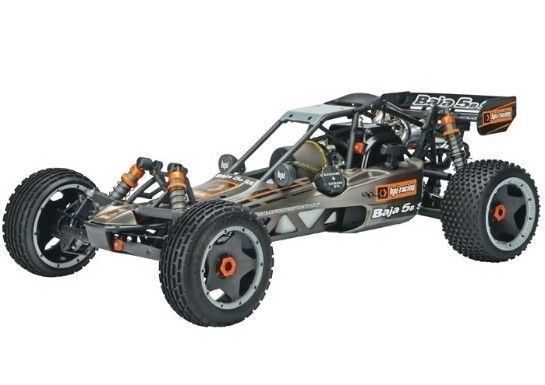 HPI Racing's Baja 5B SS is big, bold, and beautiful. The 1/5th scale desert racing buggy has excellent handling and acceleration up to speeds of 30 mph as well as durable construction. This full-option kit allows owners to assemble the vehicle to their own specifications, picking and choosing the required modifications for a cool custom look and the enhancements for speed and power.
---
How to Buy RC Cars on eBay
Model car
enthusiasts, RC car collectors, and anyone with aspirations of burning rubber on the racetrack can find fast RC cars on
eBay
. To locate great deals on new and used radio control cars and accessories, simply perform a keyword search from the main search box on any site page and browse the list of matching results. Always read item descriptions carefully to determine if the car comes with everything you need, including batteries and controllers.