External aquarium filters
help to remove fish waste, food residue, and excess debris from an aquarium to keep is water clean and clear, and while interior filters remain a viable option, exterior filters are often preferable for their ease of use. These filters are ideal for smaller environments where space is limited, not to mention that they often increase aesthetic appeal, as users can hide them out of sight. When purchasing an external aquarium filter, buyers should familiarize themselves with the top-rated choices, as customers appreciate these filters for their innovative features, reliability, and performance.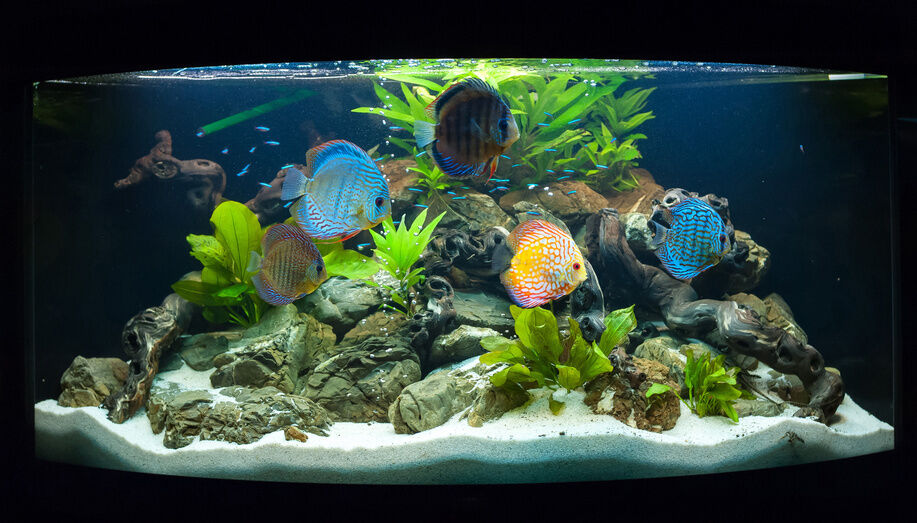 1
Fluval G6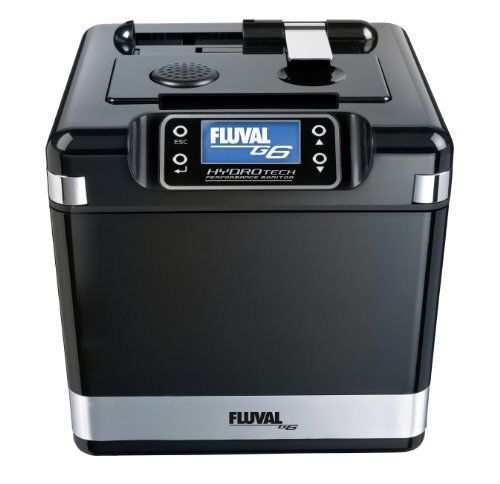 The Fluval G6 advanced filtration system works well for both freshwater and marine environments up to 160 gallons. Renowned for its reliability and ease of use, this system grants users easy access and the ability to view the water temperature, flow rate, and conductivity.
---
2
Fluval FX6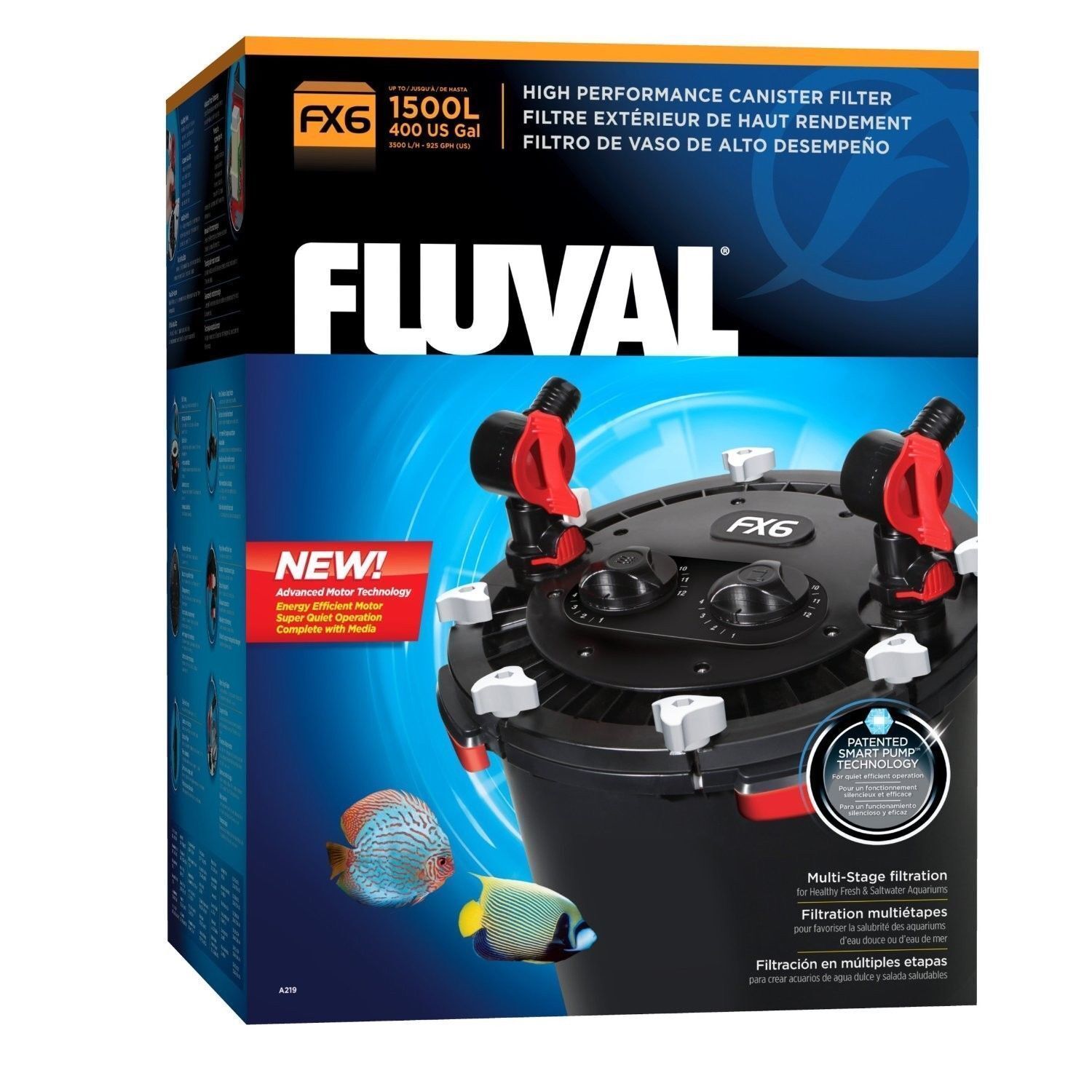 The Fluval FX6 aquarium canister filter is suitable for both freshwater and marine environments up to 400 gallons. Equipped with Smart Pump Technology, which provides optimal filter performance, this multi-stage filter has a reputation for its efficiency. The filter has a pump output of 925 gallons of water and is 21 inches tall, making it perfect for placement under most aquariums.
---
3
EHEIM Ecco Pro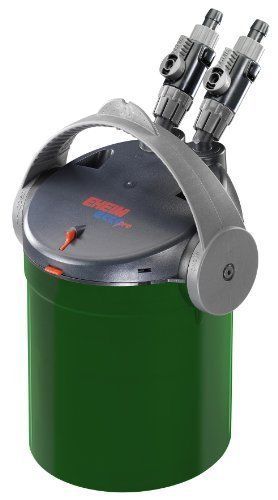 The EHEIM Ecco Pro external canister filter earns appreciation for its compact design, silent operation, and ease of use. Well suited for both fresh and saltwater aquariums, this unit features an innovative, multifunction handle that locks for safe carrying, self-primes for immediate water flow, and releases quickly to open for easy access to quick-clean media baskets. Filters are also available in three different sizes for aquariums up to 80 gallons.
---
4
EHEIM Professional 3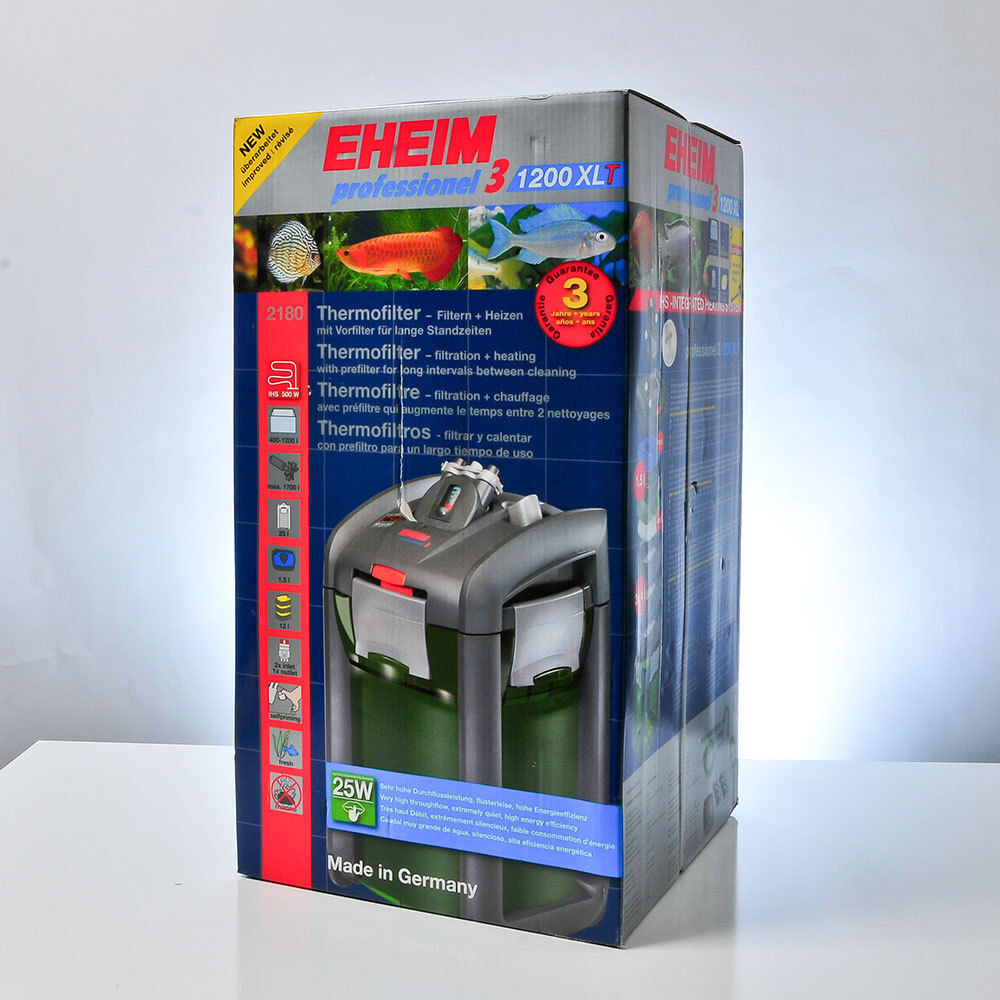 The EHEIM Professional 3 comes designed for freshwater use. Renowned for its quality, performance, and energy efficiency, this unit has a basic square shape for large filter volume and added stability. The filter also features an adjustable pump output and automatic self-priming for quick filing of the filter canister.
---
5
Cascade 1000 Canister Filter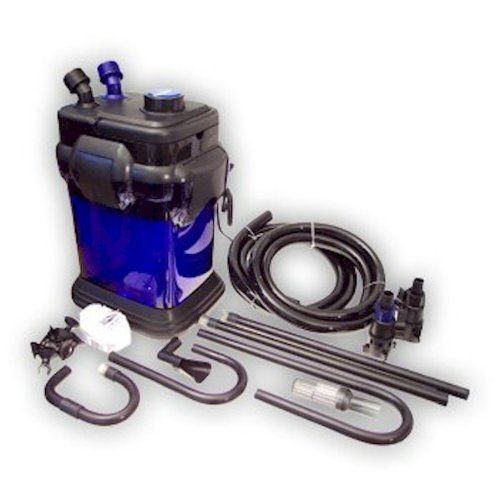 The Cascade 1000 canister filter is a fit for freshwater aquariums up to 100 gallons. This system ensures that water is free from toxins and other impurities, and the filter comes with four locking clamps to make for the tightest possible fit.
---
6
Rena 721 Filstar XP2 Canister Filter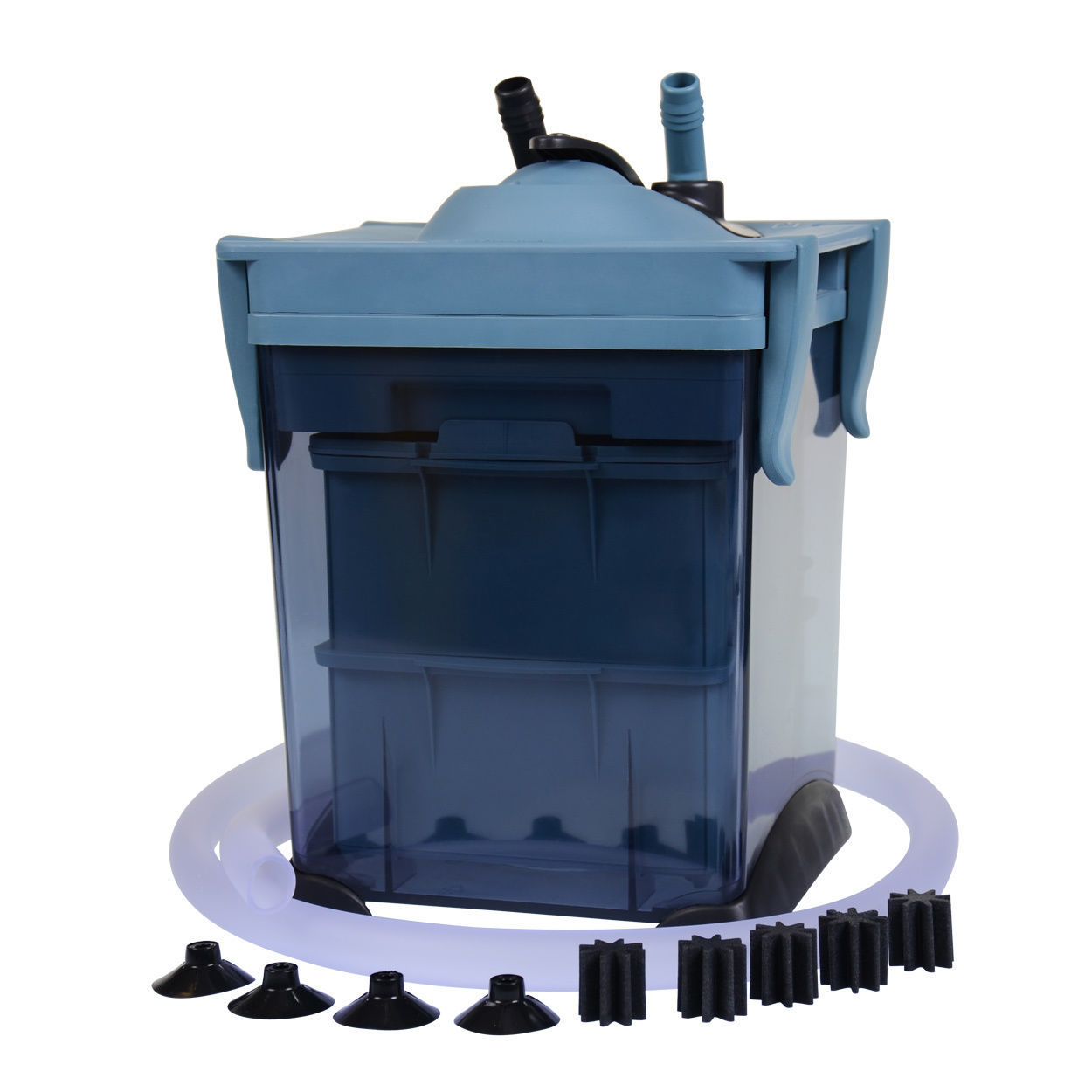 The Rena 721 Filstar XP2 canister filter has a reputation for its reliability and ease of maintenance. Ideal for freshwater environments up to 75 gallons, this unit has a flow rate of up to 300 gallons per hour and comes complete with a self-priming feature. The filter also features an anti-airlock system for silent operation.
---
7
Aqueon 06080 QuietFlow 10 Power Filter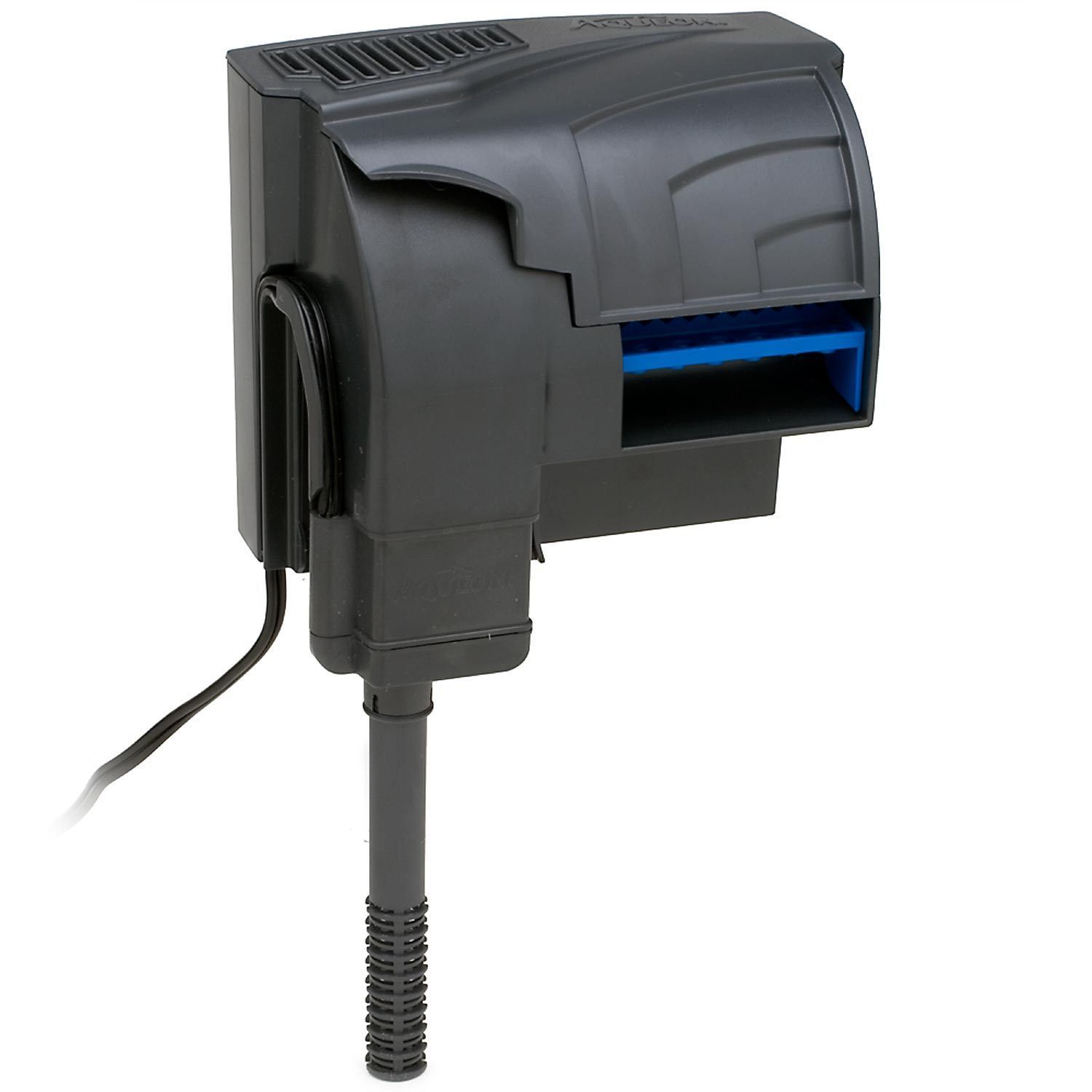 The Aqueon 06080 QuietFlow 10 power filter enhances water quality and clarity through its four stages of filtration. Equipped with a flow rate up to 100 gallons per hour, this filter is self-priming, making it ideal for those who have little time for aquarium maintenance.
---
8
AquaClear 110 Aquarium Power Filter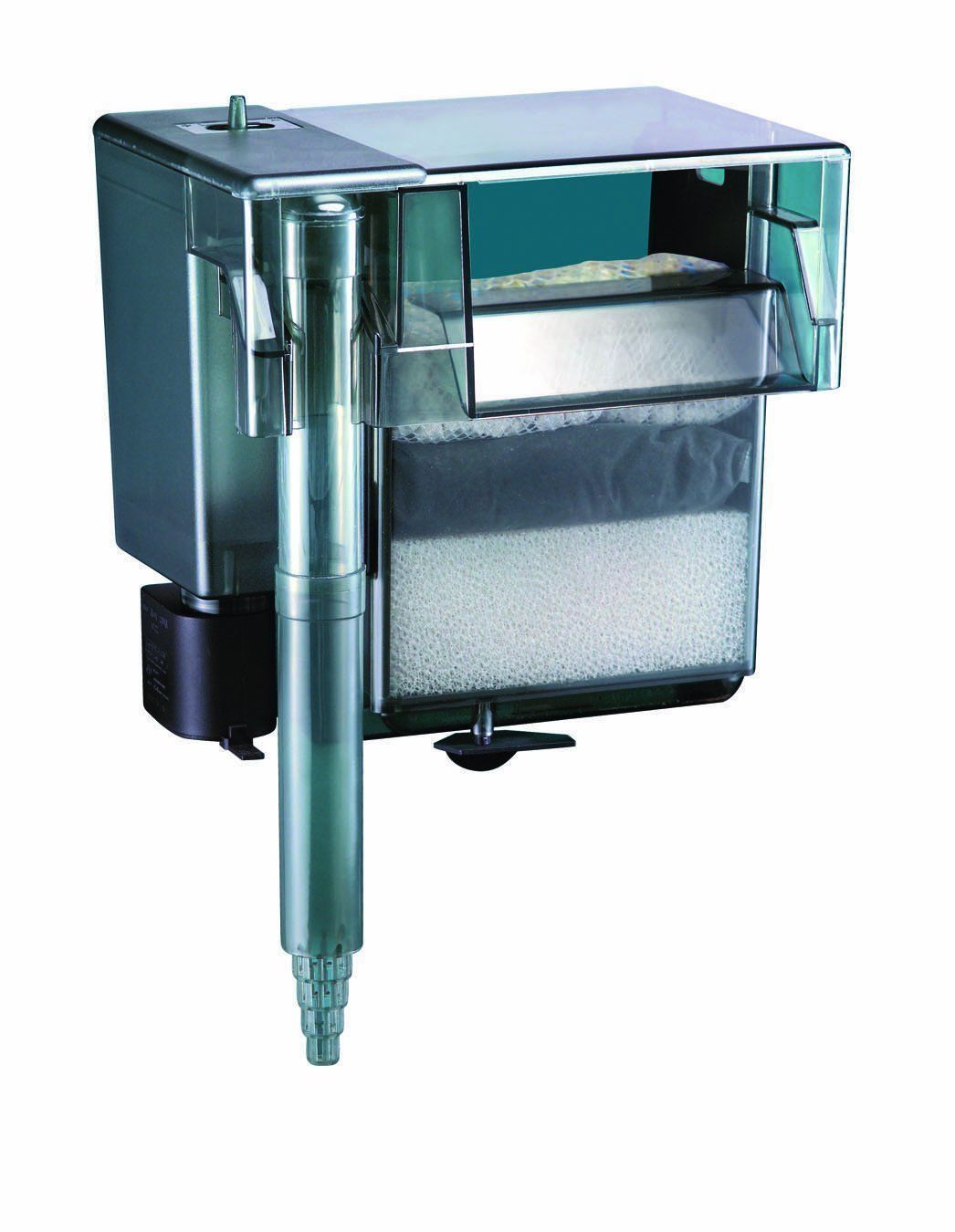 The AquaClear 110 is ideal for environments up to 110 gallons and pumps up to 500 gallons per hour. Renowned for its energy efficiency, this external hanging fish tank filter features a patented re-circulation grid and multi-filter media stacking, which lets water pass through the media filter more than once and leads to superior water quality.
---
9
Fluval 206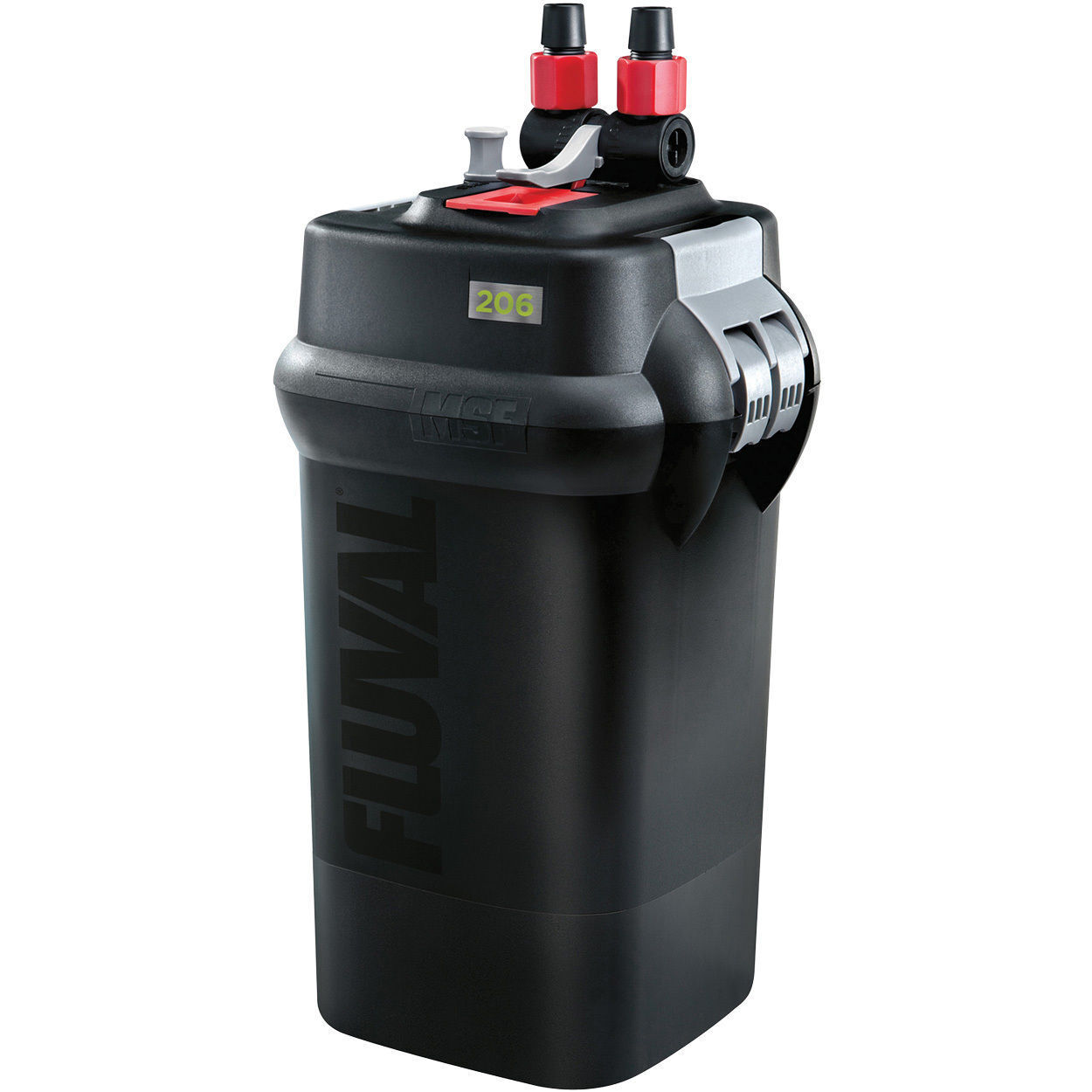 The Fluval 206 offers multi-stage filtration for both fresh and saltwater aquariums. Well suited for environments up to 45 gallons, this unit features a sound dampening impeller design for quieter operation. It also includes a patented Aquastop Valve, multiple filtration baskets, and clog-proof intake strainer.
---
10
Fluval 406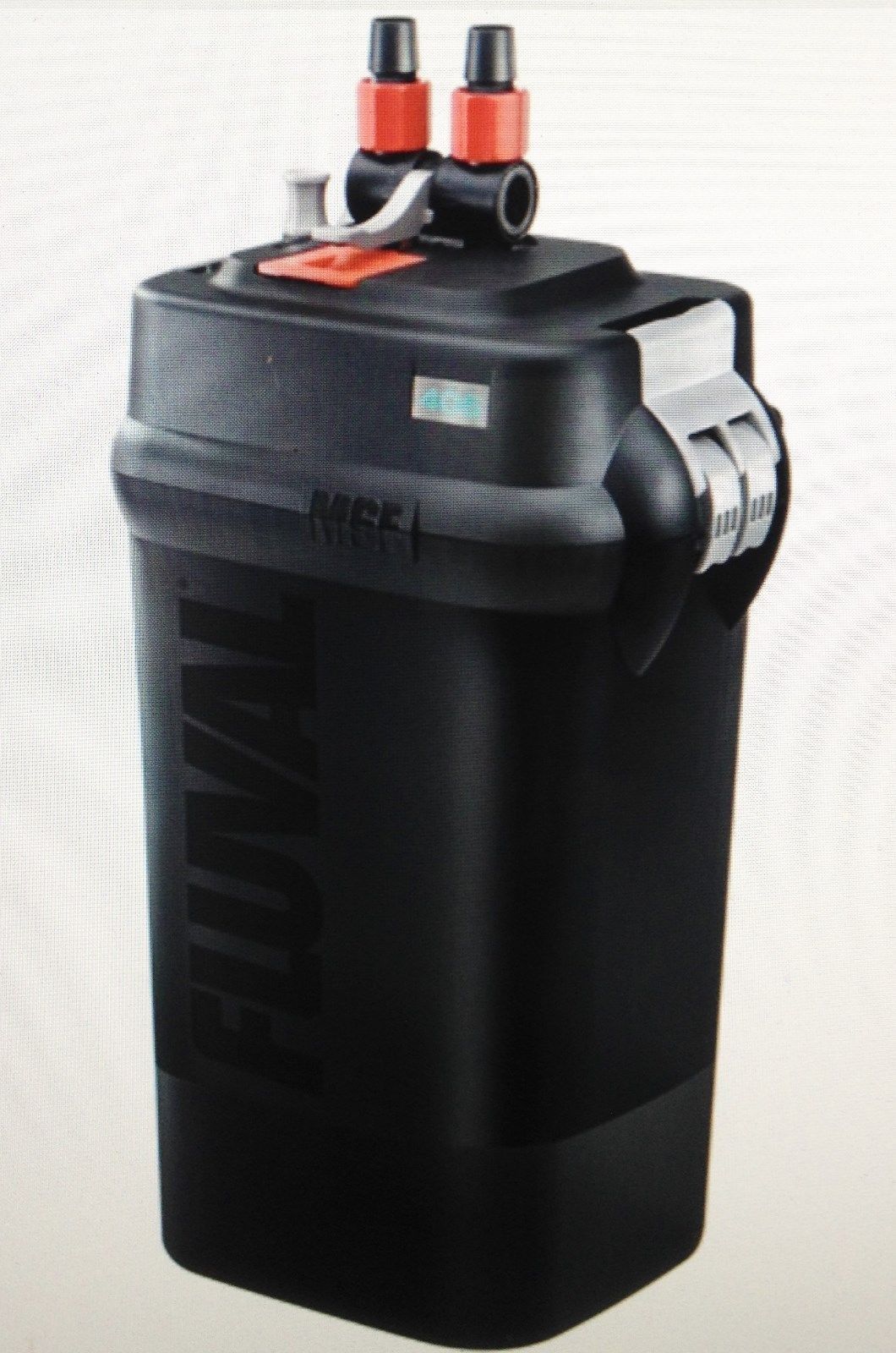 The Fluval 406 external canister filter earns praise for its high quality and low operational maintenance. Perfect for tanks up to 100 gallons, this unit successfully circulates up to 245 gallons of water per hour. In addition to its clog-proof intake strainer, the filter features a dual-layer pre-filter foam screen and an instant prime system.
---
How to Buy an External Aquarium Filter on eBay
When searching for an external aquarium filter, you can begin your search on any
eBay
page by entering any related keywords into the search field. You can also limit your search to show only items sold by
top-rated sellers
. Recognized by the eBay community for their high levels of customer satisfaction, these sellers receive consistent positive
feedback ratings
. Aquariums require a filter for fish to survive, and external aquarium filters help to maintain a healthy and well-balanced water chemistry through the removal of debris, waste, and toxins.