People often rely on smartphones and tablets, investing hundreds of dollars in the latest technology. Of all of the parts that make up these devices, the most important part is the screen. The user relies on the screen to deliver and receive information. The only way to repair a damaged screen, even something as simple as a chip or scratch, is to replace the entire touchscreen. Therefore, it makes sense for consumers to spend a few extra dollars to purchase accessories that help protect these investments from any potential damage. By reviewing the benefits of
touchscreen protectors
, and knowing how purchase them, consumers can find the most appropriate protector for their phone, tablet, or PDA, and rest-assured that their screen is protected from damage. These top 10 touchscreen protector brands are a good place for consumers to start to find the most appropriate product for their gadget.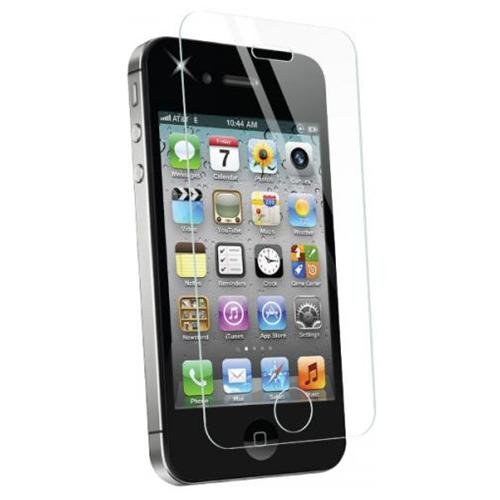 A major review site describes BodyGuardz as "super tough, clear plastic protectors for the front, back, and sides of devices." BodyGuardz offers a wide range of products including Pure, HD Anti-Glare, Ultra Tough, and Privacy, offering owners the versatility to select the appropriate protector for their specific devices and usage patterns.
Feature

Benefit

Pure is made from chemically-tempered glass and a smudge-resistant coating

Extremely hard and tough

No smudges

Still highly-sensitive

HD Anti-Glare features ultra-slim PET film

Reduces glare and fingerprints, but still offers screen protection

UltraTough film creates a transparent layer, material originally used to protect automobiles from stones

Provides strong scratch protection

Durability and long term protection

Treated with an antimicrobial coating

Safe and clean

Privacy model is custom designed with a privacy film overlay

Conceals data from others while protecting the screen

Clear direct viewing, but unclear from an angle
BodyGuardz products are available for Apple and Samsung devices.
---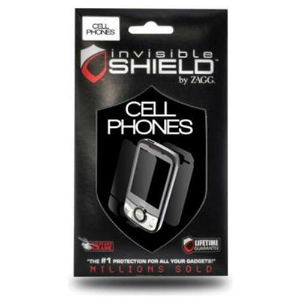 CNN describes ZAGG InvisibleSHIELD screen protectors as a "Top 5 must have gadget accessory." The brand includes protectors designed with different qualities including High Definition, EXTREME, Original, and Smudge-Proof. The High Definition protector offers advanced clarity and a glass-like surface, while the EXTREME offers break protection and shock resistance. In addition, the Original protector offers military-grade scratch protection, and the Smudge-Proof protector provides fingerprint resistance.
Feature

Benefit

Includes 0.2 mm thick strips

Covers antennas and stainless steel frame for extra protection

Unique materials used in protectors

Self-healing qualities from damage

No bubbles or smears

Extends the life of the device

Military-grade patented material

Tough and durable protection

Material was originally used to protect high-speed helicopter blades from dirt and debris

Easy to install

No fuss, no stress installation

Drop resistant

Improved grip makes it easier to hold onto the gadget

Glare reduction

Gives device a slight orange peel finish to break up glare and reduce fingerprints

High resolution screen viewing clarity

Front and back protection

Extra security
ZAGG protectors are available for Apple iPad, iPod, and iPhone; Amazon Kindle Fire; Samsung Galaxy; and other products.
---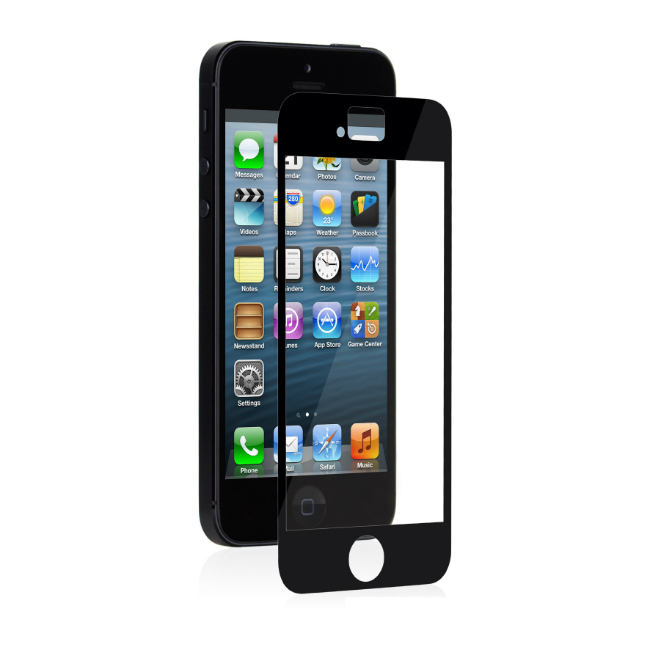 The Moshi iVisor offers simple, bubble-free installation. A reviewer from Mobileburn states that installing the Moshi iVisor "was the easiest installation of any screen protector I have tried."
Feature

Benefit

EZ-Glide surface treatment

Designed for better touchscreen response

Resists skin oils

Clean and more hygienic

Installation takes seconds

Quick and no fuss installation

Can be washed and replaced repeatedly

Excellent for product maintenance

Bubble-free installation

No unsightly bubbles

Multi-layered surface treatment

Prolongs the life of the product

Smudge resistant and scratch protection

Retains touchscreen sensitivity and feedback
Moshi produces protectors for Apple products.
---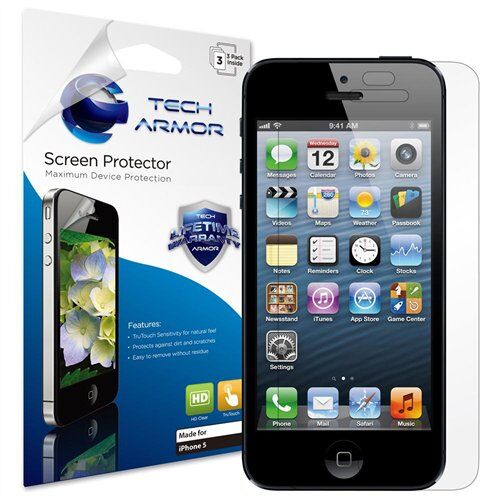 A Digitaltrends review says that with Tech Armor, "you don't need to spend a fortune to obtain peace of mind." Tech Armor offers an extensive and affordable range of touchscreen protectors.
Feature

Benefit

Made from the highest quality Japanese PET film available

Extremely durable

Long lasting

No residue left when removed

100 percent bubble-free silicone adhesives

No annoying bubbles between protector and screen

Matte finish and HD clear finish

Users can choose between two options to suit their preferences

Installation instructions

Avoids user confusion and offers hints and tips

Smoothing card

Easier installation

Bubble removal tape

Makes removing bubbles easier

Lint-free polishing cloth

Polishes screen but does not leave residue

Glare and fingerprint resistant

Maximum display resolution
Tech Armor offer products for Apple iPad, iPod, and iPhone; Amazon Kindle; Samsung Galaxy; Google Nexus; Microsoft Surface; and Blackberry products.
---
| | |
| --- | --- |
| 5 | ArmorSuit MilitaryShield |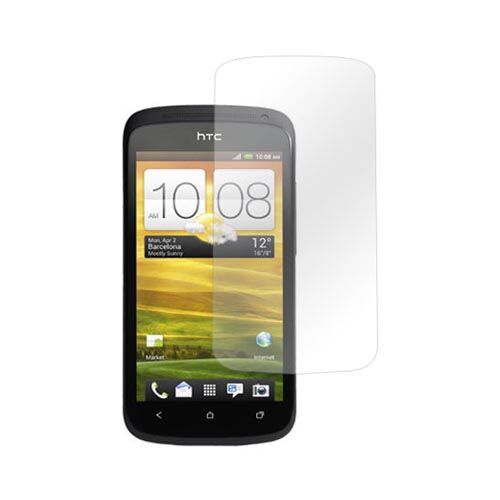 ArmorSuit MilitaryShield is made from tough, military grade materials.
| Feature | Benefit |
| --- | --- |
| Transparent and thin | Designed to fit contours of specific devices |
| Military grade protection | Originally developed from NASA material used for space shuttles, aircraft, and helicopters |
| Scratch-proof, ultra-tough, optically clear protective film | Resistant and durable screen protection |
| Yellow fade resistant | Visibility remains clear over time |
| Self-healing technology | Eliminates minor scratches by itself |
| Easy installation | No fuss, simple maintenance |
| Removable | Leaves no residue |
| Reduces grease and fingerprints | Cleaner use and good for clear vision |
ArmorSuit MilitaryShield is compatible with most existing cell phone and gadget cases.
---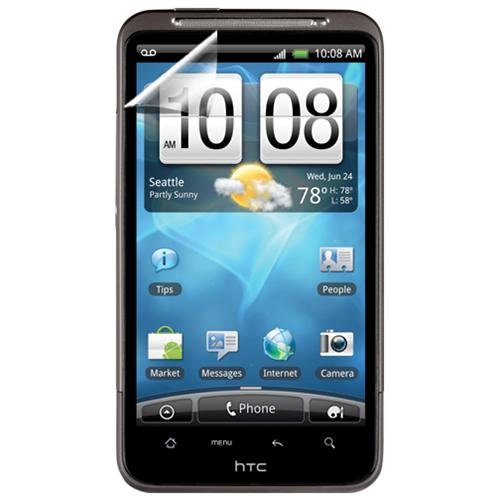 Skinomi Techskin keeps gadgets in perfect condition without adding bulk, like other traditional cases. The brand's clear, thermoplastic urethane film is tough and durable and made from the same materials used to protect space shuttles. It also offers additional protection against lubricants, oils, and corrosion.
Feature

Benefit

Screen clarity

Unnoticeable

Smooth, non-sticky surface

Responsive to touch

Good for screen navigation

Scratch proof

UV protection

Prevents yellowing

Easily removable and washable

Leaves no residue after removal

Slim design

Non-bulky

Grip improvement

Device is easier to grip and hold
Skinomi offers screen protectors for most phone and tablet designs.
---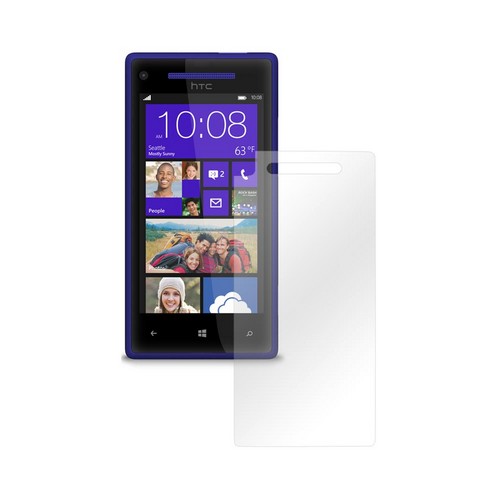 The reviewers at Brighthand recommend WriteSHIELD stating the protector offers "a high level of accuracy, and screen taps and writing were easily recognized." The brand offers protectors with anti-glare and crystal-clear options which reduce reflection and glare from sunlight and other light sources. In addition, the crystal-clear protector offers a glassy finish that allows true color and does not reduce the brightness of the screen.
Feature

Benefit

Made from methyl-silicone rubber, polyethylene terephthalate, and rubber

Made from the same materials as conventional touch screens

Feels like using a normal touch screen

Adhesive sticks to screen but is easily removable

Easy for maintenance and washing

Used by NASA for use on manned space flights and in the International Space Station

Durable

Microfiber cloths

No residue when cleaning

Static properties to repel dust

Cleaner, less residue
WriteSHIELD products are available for iPad and Samsung Galaxy products.
---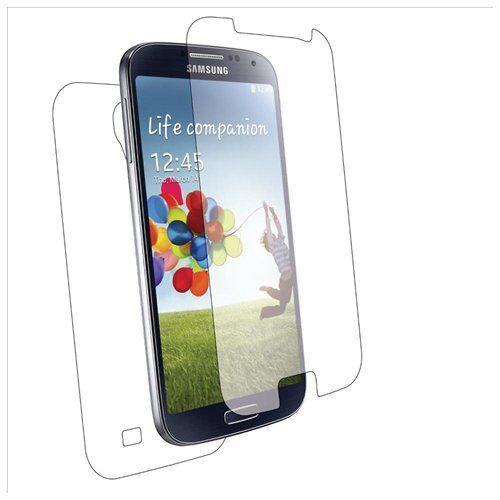 The Gadgeteer thinks the positive features of Xtremeguard make it a protector "definitely worth considering." The protector's shield-teal technology conceals and erases existing scratches and can heal itself from future abuse, making it solid scratch protection.
Feature

Benefit

Ultra-thin, highly durable, full body wrap

Less bulky

Sleek, factory finished look

Minimal packaging

Good for delivery and transportation

Bubble free technology

No bubbles for a smooth look and easier screen navigation

Increased grip

Reduced risk of dropping gadget

Squeegee and microfiber cloth

Easy installation and cleaning

No residue

Liquid installation

Extra stickiness
Xtremeguard offers a product line that can cover almost all devices.
---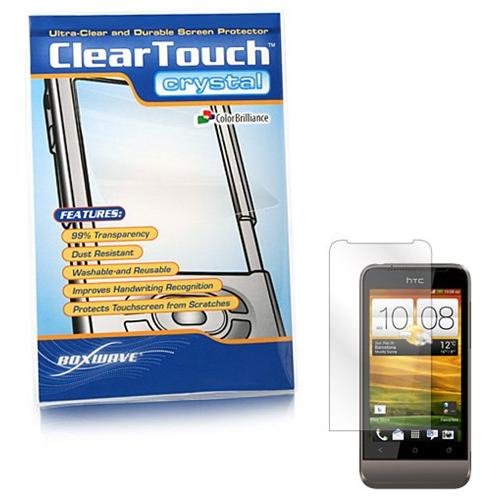 The BoxWave ClearTouch provides a protective layer, yet preserves as much screen clarity as possible.
Feature

Benefit

Available in Anti-glare and Crystal

Anti-glare reduces 90 percent of UV rays from reflection, protecting user's eyes

Non-tacky adhesive, running only along perimeter of device

Easier to remove than liquid application

Removes bubbles

Washable and reusable

Product durability

Keeps gadget clean and visibility clear

Semi-rigid construction

Easier handling

Clear material

99 percent visual transparency

Dust and fingerprint free

Clean and smooth screen navigation

Available in black or white borders

Gives the user a choice

Package contains wet cleaning wipe, dry cleaning wipe, and microfiber cleaning cloth

Different cleaning materials to suit different situations
The BoxWave ClearTouch is available for a range of cell phones, eReaders, tablets, and gaming systems.
---
| | |
| --- | --- |
| 10 | Fellowes WriteRight Screen Protectors |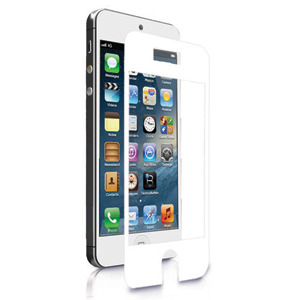 WriteRight screen protectors offer an inexpensive product for multiple uses. The universal option allows flexibility for use in multiple products. In a Businesstravel review, the WriteRight Universal Screen Protector was described as "an inexpensive alternative to more durable high-end custom screen protectors."
| Feature | Benefit |
| --- | --- |
| Easy to cut with standard scissors | Product can be used for different sized devices |
| Easy-to-use guidelines for cutting | User-friendly installation |
| Reduced screen glare | Excellent for outdoor use |
| Cleaning cloth | Handy for dust and residue removal |
| Squeegee card | Removes bubbles between screen and protector |
| Thinner protector | Fits products with protective casing more easily |
| Anti-fingerprint coating | No fingerprints or smudges |
WriteRight produces universal screen protectors, as well as protectors custom fit for Apple iPads and iPhones, and Samsung Galaxy products.
---
Buying a Top 10 Touchscreen Protector on eBay
Touchscreen protectors can be purchased in stores that sell cell phone and computer accessories, or from websites such as
eBay
. To purchase a touchscreen protector on eBay, you need to have an active eBay account. To find a list of desired products, you can run a search by entering keywords into the Search box and using a product or brand name is a good start. To review a product, you can select one of the product headings, which then displays photographs, the product description and condition, price details, delivery information, and payment methods. To review a seller, you can click on the seller's username. This reveals the seller's history, including consumer reviews and ratings. You can communicate with the seller by clicking on the seller's name if you have any questions. Before completing a purchase, be sure to know the terms and conditions of the sale.
Conclusion
Gadgets, such as smartphones and tablets, are invaluable tools. People invest a lot of time, and more importantly, money into their gadgets; therefore, it makes sense to protect them as much as possible from damage. The most important part of a gadget is its screen, which is needed for both entering and reading information. For a relatively small price and with next to no installation hassle, gadget owners can protect their screens from dirt, grime, and damage with touchscreen protectors. By reviewing these top 10 touchscreen protectors, consumers can find the most appropriate product for their needs, and then purchase the product on eBay and rest assured that their gadget's screen is protected.