All the senses of the human body work in conjunction with each other to create memories, including first impressions. Smell both creates and triggers memories, and you want everyone's memory of you to be of a pleasant-smelling experience that leaves them wanting to see you again.

In recent years, body sprays have increased in popularity, particularly with the younger market. Unlike perfume or cologne, a body spray is intended for application all over the body. The smell of a body spray is usually not as heavy as a cologne, feels great after a shower, can be used to cool the skin on a warm day, and some users apply it to the armpits as an antiperspirant.

There is a variety of body sprays available for men to use and women to appreciate, and choosing the right spray as an informed buyer is a mix of taking people's word for it and trying them out yourself. Here's a list of the top 10 bestselling body sprays for men:
1
Axe Proximity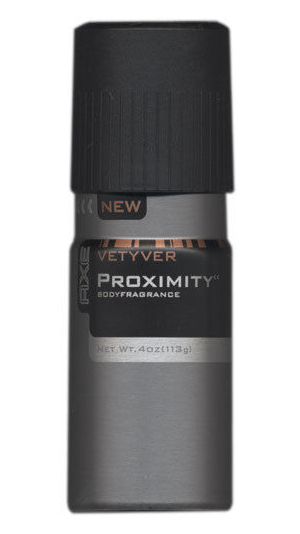 Axe sets this line apart from its usual scents with an approach angled toward a more mature audience with Proximity. The fragrance is a mix of woody and spicy notes that is a cut above the usual Axe fare. Though it smells more like a cologne than a body spray, it still features a manly allure that makes it an attractive choice for those looking for something different in an Axe fragrance.
---
2
Paco Rabanne by Paco Rabanne
With Paco Rabanne, you get a body spray free from aerosol, so a couple of potent spritzes can set you up for a whole day of work. Concocted in 1973, it features spicy notes with rich scents that provide a masculine sophistication in conjunction with your natural scent.
---
3
Axe Dark Temptation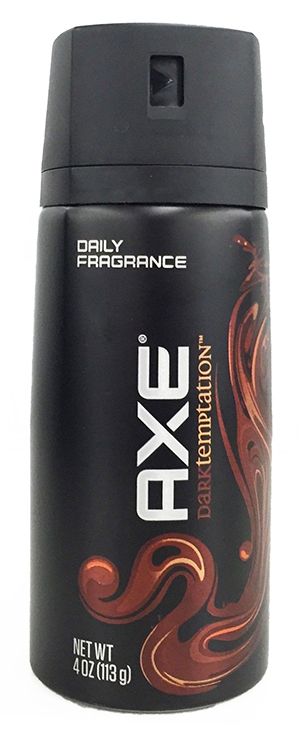 The Dark Temptation line from Axe contains a youthful blend of dark and white chocolate notes suitable for men of all ages. As your go-to deodorant and body spray combo, it also goes well with the deodorant stick version to give you a long-lasting, alluring aroma that is sweet, yet mysteriously masculine.
---
4
1 Million by Paco Rabanne
A sensual blend of fruit, spice, and natural notes gives 1 Million its stellar reputation as a men's body spray. It provides a lasting positive impression to anyone taking a whiff of it, with a peppermint spicy opening scent to the fragrance. It is the perfect scent for clubs and nights out.
---
5
Burt's Bees Herbal Deodorant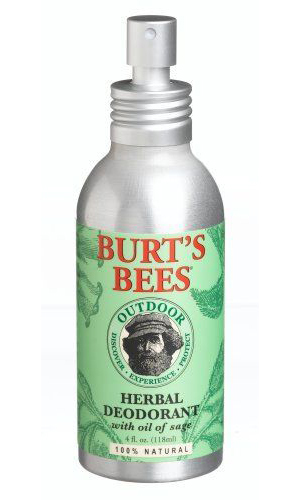 For outdoorsy types, this herbal deodorant contains many of the scents that make the great outdoors as alluring as it is. Though not a deodorant product in that it still allows the wearer to perspire, this spray contains no aluminum, nor does it contain aerosol, for a natural, earth-friendly scent. Through combining the essence of sage, lavender, and lemon oils, this deodorant delivers clean, great-smelling self-confidence during a long day.
---
6
Adidas Ice Dive
Competing with Axe's huge lineup of body sprays, Adidas takes the plunge with Ice Dive. With the scents of citrus, amber, and greens, it is a good choice for throwing on after a hard workout at the gym. It also works well for casual instances; make sure to apply just enough that it is not overpowering.
---
7
Adidas Deep Energy
With Deep Energy, you get an opening of bergamot and mandarin notes, and a middle of cardamom and green apple, with woods and musk as the base notes for the fragrance. This scent last for more than a day of use, and even so, is not overwhelming. You can definitely shower the next day still smelling good from this fragrance.
---
8
Nautica Classic Body Spray
A tasteful choice for the office worker or impressionable gentleman is the Nautica Classic body spray. It features notes of watery florals and aromatic woods that help maintain an air of sophisticated, manly confidence in all who wear it. Great for daytime use, it blends well with your natural scent to enhance the alluring appeal of the human scent.
---
9
Old Spice Wild Collection Wolfthorn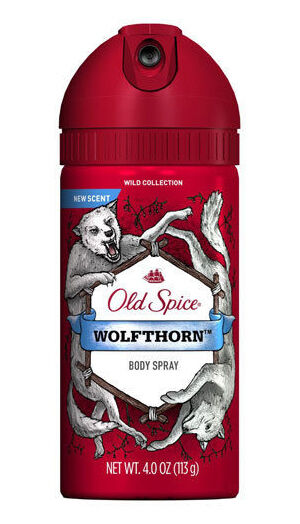 As a cost-effective way to smell awesome, Old Spice's Wolfthorn features a rich, complex scent that helps you combat the body odor that sometimes comes with being a man. With sharp, yet inviting notes, this inexpensive deodorant spray keeps you smelling fresh and manly throughout the work day.
---
10
Calvin Klein Obsession for Men
Obsession by Calvin Klein is a light, classic body spray with low tones of musk, sandalwood, and amber, as well as mandarin and spice. A sophisticated fragrance for the modern gentleman, this body spray features an inviting combination of notes that smell great and keep the ladies looking.
---
How to Apply Body Spray
Even though body sprays are typically lighter than colognes, you still want to take care not to use too much. As the wearer becomes accustomed to the scent soon after applying it, they may not be aware of how strong it may be to those around them. After a shower, choose your target pulse points, the neck, wrists, chest, knees, elbows, or behind the ears, but only a couple of them, no need to spray them all. Layering also helps the scent last longer; choose a spray that matches the scent of your soap or deodorant. Another method is to brush the body spray through your hair, which is also a great conduit for scents.

How to Buy Body Sprays for Men on eBay
No matter the type of gentleman you are, you can surely find the best scent to suit your taste on eBay. Type the brand and name of the scent you wish to look at in the search bar on any page to get listings for the item. Sort the products to make it easier to find the best fit for you. For shoppers who know what they are looking for, use the search feature for more refined results by typing a product name, such as "Kenneth Cole Signature Men's All Over Body Spray."

Looking great is only half of the story; smelling great is just as important to your overall look as a haircut, so use your newfound knowledge of great scents to try out and improve your social impact.