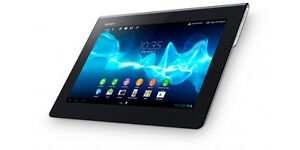 Buying a refurbished tablet is a great way to save money, often allowing one to purchase a model one would not normally be able to afford. Although it is not without risk, refurbished and new tablets alike carry the risk of faulty components. In some cases, users find that refurbished items are even more reliable than new ones, as weak or faulty components have been replaced and the unit has been tested thoroughly.
Refurbished, or reconditioned, tablets have usually been returned to a retailer or manufacturer due to a cosmetic or operational flaw. In some cases, this can be something as small as a mark on the screen or a software bug. These units are repaired, cleaned, reformatted, and tested for resale. This is carried out either by the manufacturer or by a third party, and this is usually indicated by the seller. In addition, some reconditioned tablets are marked as factory certified. This is very similar to refurbished, and refers to units that have been repaired, tested, and certified by the manufacturer. They are commonly sold under warranty. Repackaged items are used items that have not been repaired or tested. They have simply been packaged in new packaging.
Buying a Tablet
Before one starts searching for a refurbished tablet, one should carefully consider which features are most important to one's needs. It may be helpful to make a list of these characteristics before starting one's search. The main benefit of a tablet is portability, so it is important to take note of issues like size and weight. Additional factors to consider include:
The operating system's ease of use, configurability, web browsing speed, integration ability with other devices, and the applications available.
The tablet's screen size and storage capability, as well as the screen resolution and clarity.
Whether it connects via WiFi only, or has cellular capabilities. Of course, cellular enabled devices carry additional usage costs.
Additional features like on-board speakers, multitasking abilities, and extended battery life.
Once one has identified the key features required, choosing the right refurbished tablet is simplified a great deal.
Buying a Refurbished Tablet
Many users agree that it is better to buy a refurbished tablet that has received good reviews, than a new tablet that has received poor reviews. It is always important to read the fine print, paying attention to keywords like "working" and "like new" to gain a clear understanding of the condition of each unit offered.
The table below lists tips for finding a reconditioned tablet.
| Tip | Description |
| --- | --- |
| Check the price of a new model. | The point of buying a refurbished tablet is to save money. Checking current prices of new models, including promotional offers and clearance deals, will ensure that one gets the best deal available. Additionally, it is important to work out a realistic budget and stick to it. Knowing what new items cost will give one an indication of a fair asking price for a reconditioned item. |
| Research common manufacturer's faults. | Some tablets may have inherent faults that appear only after months of use, usually after the warranty expires. These faults may not be present during refurbishment. For the best shelf life, research common faults before purchase. |
| Read customer and expert reviews of specific tablet makes and models. | Finding out what other users have experienced with specific items will aid one in making an educated choice. It is important to distinguish between service complaints and comments about products. |
| Accessories and software included. | Some refurbished tablets do not come with the installation CD or all the accessories included with the product when it is bought new. While this can be remedied, it is best to double check before buying. |
| Manufacturer or third party refurbishments | Some users may feel more comfortable buying items that have been refurbished by the manufacturer. With third party reconditioned products, it is best to carefully research the seller or refurbisher before buying. If this information is not listed in the item description, one should ask the seller for details. |
| Battery capacity and condition | While some refurbishments include replacement of the battery, this is not always the case. It is best to confirm the unit's ability to hold charge before purchase, or a replacement battery could add to the cost of the refurbished unit. |
| Warranty | Although not all refurbished tablets come with a warranty, it is advisable to choose one that offers protection against further faults as some tablets show faults only after use. Common warranty periods include 30, 60, or 90 days. Where an item comes with a manufacturer's warranty, it is important to confirm whether or not the warranty has been activated by the previous user. Where it has, the warranty may have expired, or it may only have a few weeks left. Some sellers allow one to purchase an extended warranty and this option should be considered. Additionally, one should distinguish between a seller's warranty and a manufacturer's warranty, and take note of the seller's returns policy. One should also take some time to read the fine print, learning what the warranty covers and what user actions void the warranty. |
Never rush into a sale. It is best to do thorough research before buying. Buying a tablet that breaks down after the warranty has lapsed, or after only a short period of time will negate the money-saving aspect of buying a refurbished tablet.
Finding Refurbished Tablets on eBay
Refurbished tablets are listed in eBay's Computers, Tablets & Networking section, under iPads, Tablets & eBook Readers. Search results can be narrowed by selecting options from the menus on the left side of the screen, or expanded and refined by using the advanced search feature. In addition, many tablet manufacturers list refurbished tablets in the eBay Stores section.
Know the Seller
Before making a purchase, take some time to get to know the seller. eBay's feedback system allows users to leave comments and ratings for sellers after each transaction is completed. Be sure to take the number of sales completed into account when viewing this information. To access a seller's feedback, simply click on the number next to the seller's username. In addition, one should take note of the terms and conditions of sale, including accepted payment methods, shipping detail, warranties, and returns policies. In some cases, sellers offer free shipping or a money back guarantee, while some have returns policies in line with those offered by regular retailers. Should you have any additional questions about a listing, use the "Ask a Question" link to ask the seller a question.
Conclusion
Buying a refurbished tablet can seem daunting, but investing some time to research and learn about the various models available will be well worth it when one takes into account the amount of money saved. Having a clear idea of the features one would like, as well as the performance and reviews of specific models is a great starting point for tablet shopping. eBay makes it easy to learn about the seller with comments from other users regarding a specific seller's products and service, allowing one to shop with confidence.