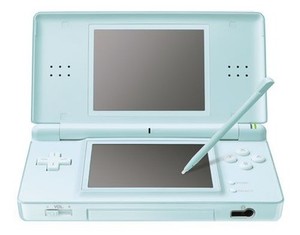 You might have grown up on Nintendo, with names like Zelda, Kid Icarus, Super Mario and Super Smash Bros. sounding far more familiar to you than the President's cabinet choices. If you're in the hunt for a handheld though, even fanboys must wade through the various hardware choices before diving into their mobile gaming play. When Nintendo released the Nintendo Game Boy in April 1989, it raised the table stakes for gaming. Instead of a home game console, users had a brand new way to play. The Game Boy lived up to its name. The new handheld console had a built-in controller, portability and cartridges that let you buy all types of games. Since then, successive generations offered upgrades such as bigger, better color screens; different colors such as coral, metallic silver, matte black, onyx and pink; and better processing power.

The original Nintendo DS, a follow-up to the Game Boy, was released in 2004. Its positive reception on the market led Nintendo to develop and release several generations of the gaming system in the years since, each with distinct functions and features. It is important to understand all that each gaming system has to offer before selecting one for purchase.
History of Handheld Gaming Systems
The first handheld gaming system that featured interchangeable game cartridges was released in 1979 by Milton Bradley. The system, called the Microvision, was never as popular with the public as the single game systems that came before it. It was not until Nintendo released the Game Boy that the concept for a multi-card handheld gaming device took hold in the marketplace. The Game Boy allowed players to take games like Mario Brothers, Pokémon, and Paperboy, first made popular on the Nintendo Entertainment System home game console, on the go. Nintendo continued to improve the system, releasing first the Game Boy Color, and then the Game Boy Advance. Successive generations of the Nintendo DS include the original Nintendo DS, Nintendo DS Lite, Nintendo DSi, Nintendo DSi XL, Nintendo 2DS and 3DS (the 2DS uses the same hardware as the 3DS, without the 3D functionality).
The Generations of the Nintendo DS
There are multiple generations of the Nintendo DS. Understanding the changes that were made between each generation can assist buyers trying to make a purchasing decision.
Original Nintendo DS
The Original DS, popularly known as the DS Phat, was named for its dual screen feature. It had a clamshell design, with the upper half containing a basic LCD screen and the lower half containing a touchscreen, which was used for more interactive play. The device also contained a microphone and had a wireless connection available for short-range device-to-device connectivity. It was available in retail stores until 2007.
Nintendo DS Lite
In March of 2006, Nintendo released the second generation DS product. The Nintendo DS Lite was specifically released in the North American, European, and Australian markets. The Lite's specifications included a lighter weight and improved screen brightness. It was designed for greater portability.
DSi
In 2008, Nintendo began selling its third-generation Nintendo DS, the Nintendo DSi. It removed the slot for Game Boy Advance cartridges. Both screens were made larger than the two previous designs, and a faster processor and more RAM memory were installed. Added features included two digital cameras, an SD slot for expandable storage, and wireless connection to an online store. The alterations were intended to widen the market for the device.
DSi XL
In 2009, a larger version of the DSi, known as the DSi XL, was released. It had a larger screen and several other updated features, including improved battery life, louder sound production, and increased viewing angle. Like its predecessor, it came with some preloaded, region-specific, software, including games and an Internet browser.
3DS
The Nintendo 3 DS was released in 2010 and offers 3D game play without the use of specialty glasses. It has a circle pad, accelerometer, and gyroscope installed. It also has two 3D cameras for taking multi-dimensional photographs. It supports 2.4 GHz 802.11 wireless connectivity and is protected by WPA2 Internet security.
Nintendo 3D XL
A new version of the Nintendo 3DS, known as the 3DS XL added an even larger screen, while keeping many of the same features as its smaller sibling, including the ability to play classic Nintendo DS games after purchase in an online store and digital downloads.
A Side-By-Side Comparison
For a fuller understanding of the various differences in DS devices, consult the following charts.
Nintendo DS Generation Size Comparison
The sizes of the body, screen, and stylus have varied between models, as described in the following chart.
| | | | | | |
| --- | --- | --- | --- | --- | --- |
| | Nintendo DS | DS Lite | DSi | DSi XL | 3DS |
| Weight (oz) | 9.7 | 7.7 | 7.5 | 11.1 | 8.1 |
| Dimensions (inches) | 5.85 x 3.33 x 1.14 | 5.2 x 2.91 x 0.861 | 5.4 x 2.95 x 0.74 | 6.3 x 3.6 x 0.83 | 5.3 x 2.9 x 0.8 |
| Display Size (inches) | 3.0 | 3.12 | 3.25 | 4.2 | 3.53 |
| Stylus Size (inches) | 3 | 3.44 | 3.25 | 4.2 | 3.94 |
The sizes of the different generations vary, so buyers want to pick the one that fits their requirements.
Power and Battery Comparison
The overall goal of the changes in battery system is to offer the greatest possible battery life without impacting the overall design or requiring a heavier or bulkier case. All battery life expectancies given are an estimate. The brighter the screen setting used, the shorter the battery life is. Also, leaving the game system turned on when not actively in use can run down a battery quickly.
| | | | | | |
| --- | --- | --- | --- | --- | --- |
| | Nintendo DS | DS Lite | DSi | DSi XL | 3DS |
| Battery Size (mAh) | 850 | 1000 | 840 | 1050 | 1300 |
| Expected Battery Life (hours) | 10-14 | 15-19 | 9-14 | 13-17 | 3-5 of 3D play; 5-8 of traditional play |
To ensure the longest battery life, be sure to turn the device off when it is not in use.
Memory Comparison
Memory is important because it both regulates how much game information can be stored on the device and how quickly the information is processed and accessed.
| | | | | | |
| --- | --- | --- | --- | --- | --- |
| | Nintendo DS | DS Lite | DSi | DSi XL | 3DS |
| RAM | 4 MB | 4 MB | 16 MB | 16 MB | 128 MB |
| Storage | 256 KB flash | 256 KB flash | 256 MB flash | 256 MB flash | 4 GB SD card included |
| Expandable Memory | RAM expansion through slot 2 | RAM expansion through slot 2 | Storage expanded through SD slot | Storage expanded through SD slot | Storage expanded through SD slot |
Be sure to consider memory requirement when choosing which generation of DS to purchase.
Software Compatibility Comparison
Not all game cartridge types work with each generation of DS. Make sure that the DS selected for purchase can play the game type the user is partial to.
| | | | | | |
| --- | --- | --- | --- | --- | --- |
| | Nintendo DS | DS Lite | DSi | DSi XL | 3DS |
| Game Boy Advance | Yes, via slot 2 | Yes, via slot 2 | No | No | No |
| Downloadable Games | No | No | Yes | Yes | Yes |
| DS Cartridges | Yes, via slot 1 | Yes: via slot 1 | Yes | Yes | Yes |
| 3DS Cartridges | No | No | No | No | Yes |
Using the information above should help you pick the right DS generation for your gaming preferences.
Shopping for a Nintendo DS
When shopping for a Nintendo DS, consider how you prefer to play and what features are most important. For example, for those who have difficulty seeing small objects, the DSi XL offers better visibility. For those sensitive to motion sickness, the 3DS is probably not a good option. Also, for those with a Game Boy Advance gaming collection, only the first two DS generations offer compatibility and ongoing GBA gameplay. Whatever your individual needs and interests, there is a DS designed to meet your requirements. Look on eBay and other online retailers for gently-used or pre-owned versions of DS generations no longer available through major retailers.
Buying a Nintendo DS on eBay
If you're ready to start looking through some new and used devices on eBay, start by entering terms in the Search box located at the top of every page. You can search for the various models of the Nintendo DS, including the DS Lite, DSi - Original, DSi XL, and the DS - Original. You can also use the various search modifiers, including the Condition, Location, and Price modifiers in order to narrow down your search.
Conclusion
The DS is a handheld gaming system with dual screens, designed and marketed by Nintendo. It replaced the earlier Game Boy Advance system in the mid-2000s and has since undergone several generations. Each successive generation offers software options and playing features not previously available. Which generation of DS is right for a player depends wholly on their playing preferences and personal needs.