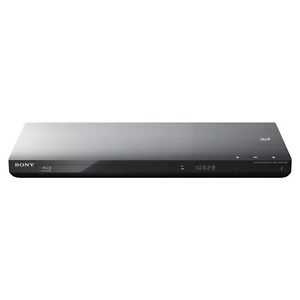 Blu-ray players offer people the ability to watch movies in high-definition at home. As home entertainment technology expands, Blu-ray players have become so popular that they are beginning to phase out DVD players entirely. Since most Blu-ray players are also capable of playing DVDs, which most people still have, there is little need for traditional DVD players any more.
Blu-ray players have 1080p video capabilities which is the highest resolution HD that is currently available. A regular DVD player only has 480p. Originally, the players were high priced because they were a new technology. However, now the prices have been dropping as they have become more common in households. Even a player that is fully loaded with all of the available features is still likely to be affordable in nearly any budget.
This guide will assist shoppers in selecting a Blu-ray player that best meets their needs by discussing 10 important features your Blu-ray player should have.
10 Must-Have Blu-ray Player Features
Blu-ray players have a large number of features to select from. Buyers should learn about, and consider, each one before beginning to shop so that they know what they are looking for and what they want. These are 10 important features that are available with Blu-ray players.
1. 3D Capable
Some Blu-ray systems are capable of playing 3 D movies. However, in order for this to work, the player has to be combined with a 3D TV as well as 3D glasses. So before considering this feature, keep in mind that there are other costs involved.
2. BD-Live
Blu-ray players can have the capability of connecting through the Internet to extra online features. Things like outtakes, video games, and trailers can be viewed online through the player. Some specific movies also come with bonus features that are accessible through BD-Live. In this case, the player will display the bonus content in the movie's menu screen. In some cases, extra memory either through a USB drive or a memory card is required for this feature.
3. Multiple Disc Capacity
This is a neat feature that saves the hassle of having to get up to switch out the discs whenever one is done playing. Standard players only hold one disc at a time, but some come with carousels that can hold many discs at once. Usually the maximum capacity is five discs. Some Blu-ray players also have an internal hard drive that can store movies in digital format as well.
4. Disc Formats
Since Blu - ray players are steadily replacing DVD players, it is important that they are capable of playing old DVDs so that the movies do not have to be discarded. Blu-ray systems can also be capable of playing audio, video, and MP3 CDs. They may also be able to read CDs with pictures on them.
5. DLNA (Digital Living Network Alliance)
This feature allows Blu-ray players to access photos, music, and movies that are stored on other devices such as computers, smart phones, or tablets. A home network can be set up to share data between all of the devices.
6. Picture Adjustability
There are several different ways in which Blu-ray players may be able to adjust the picture. Nearly all of them allow the owner to switch back and forth from a screen aspect ratio of 4:3 to 16:9 depending on the content being viewed. This is a nice feature to have when playing DVDs that are not wide-screen format. Blu-ray players may also have zoom features, black-level adjustment, and the ability to view a scene from different angles if the disc includes that feature. Brightness and sharpness controls are sometimes available as well, but it is best to adjust those through the TV instead of the Blu-ray player.
7. Surround Sound
Blu-ray players come with multichannel surround sound. However, some of them also support Digital Theater Systems surround sound which is a high-tech format. Unfortunately, in order to really enjoy the surround sound that Blu-ray players and discs come with, multiple external speakers need to be bought and placed around the room.
8. USB and Memory Card Connections
Blu-ray players can have connection ports for extra external memory. Sometimes the extra memory is required to access BD-Live, but it also allows the system to play digital files such as photos, music, or videos that are stored on USB or memory cards. Some Blu-ray systems also have a slideshow feature to browse through photos.
9. Video Streaming
Video streaming is a very popular feature for cinema enthusiasts. It allows users to connect to extra movie services online. These services sell movies and TV shows in digital format that can be downloaded to the system and played. Sometimes the movies can only be rented, or watched once, while other times the purchases are recorded onto the user's service account so that they can access it whenever they want to. This saves space in not having to purchase and store Blu-ray discs. Other services also have monthly memberships where people can get access to a large selection of media at any time. Online memberships can also be accessed on computers, smartphones, and tablets, which can be convenient. It is important for shoppers to know that not all of the digital media being sold through the online accounts is high-definition. They should read the full description before purchasing. In addition to the paid services, users can also connect to free online programs such as video sites.
10. Wi-Fi Capabilities
Any Internet-ready Blu-ray player will come with an Ethernet port, which means that the player can be connected to the Internet through the Ethernet cable. The problem with cables is that there may not be a wired connection in the same room as the Blu-ray player, and the extra wire can be a hassle. Because of this, some Blu-ray players can connect to the Internet through a Wi-Fi connection. However, be sure to find out if the player is Wi - Fi capable or if it is wireless-ready. If it is Wi-Fi capable, then the wireless system is built into the player. If it is wireless-ready, then the player can connect to the Internet only if an external adapter is purchased. In this case, the player has to have a USB port because that is how the adapter is hooked up to the player. Consider the extra costs before deciding which type to get. If the room is wired for the Internet, the Ethernet cable is the most cost effective solution.
Finding Blu-ray Players on eBay
When looking for Blu-ray players, there are a lot of features to consider. It is much easier to shop for them online where all the different varieties can be viewed at once. Shopping locally could mean several trips to different stores in search of the right one. eBay offers buyers a large selection and an in-home shopping experience that is convenient and can save money because the price and features of multiple Blu-ray players can be compared all at once.
Shopping for Blu-ray Players on eBay
To begin comparing players, go to the eBay homepage and click on the All Categories tab. Now select TV, Video & Home Audio, and then DVD & Blu - ray Players. You will see that listings are now displayed that includes all types of media players, so click on Blu - ray Player to narrow them down. Now you can either shop through all of the Blu-ray systems or you can narrow the search down by selecting the brands that you are interested in, the built-in combo features, the condition, the regional code, the screen size, and your price range. This will allow you to focus only on units you are interested in. To access this search again at another time, save it in your My eBay page so that you can come back later to look some more without having to re-enter all of your preferences.
Purchasing Blu-Ray Players on eBay
Shopping on eBay can be fun, but there are a few tips to make purchasing easier that you can follow. First, try only ordering from the eBay top-rated sellers. This allows you to bypass the process of reading through a seller's feedback to see if the seller has taken good care of customers in the past. Also check to see if the Blu-ray player you are purchasing comes with a warranty. Some players may be listed at a discounted price because there is no warranty. Also verify the shipping costs. You may have to use the shipping calculator to determine how much it will be.
Conclusion
A Blu-ray player can enhance the media experience through high-definition video and surround sound. However, there are many more features that the players can have that provide even more entertainment for buyers. The 10 features discussed earlier are important items that people should consider before they begin shopping for a Blu-ray system. Understanding each available feature will assist buyers in making informed decisions about what to look for in a Blu-ray player so that they can be happy with their selection.