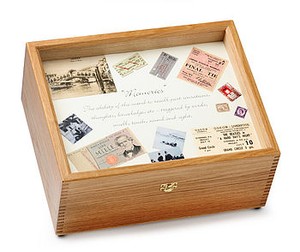 Everyone from experienced collectors to dedicated fans are turning old keepsakes into cash by selling their unwanted sports memorabilia online. There are millions of sports fans and collectors out there searching for posters, photos, banners, jerseys, hats, jackets, figurines. and more. Many collectors sell sports memorabilia to fund new collections. There are interested buyers for nearly every sport and every team. This guide will take you through the process of selling your sports memorabilia online. It includes information about the different types of memorabilia, as well as how to write up item listings that will attract interested buyers.

Already know what sports memorabilia you want to sell?




Find Out What's Hot in Sports Memorabilia
Millions of people around the world are currently searching for sports memorabilia that spans a variety of sports. Memorabilia can range from the cool, rare, and highly in demand, to the kitschy, funny, and bizarre. The following table provides a thorough sampling of the types of sports memorabilia that people are buying and selling online:
| Type | Examples |
| --- | --- |
| Football Team Apparel and Souvenirs | Popular apparel includes NFL jerseys, jackets, and hats and even subtle NFL key chains, watches, and pins. Buyers are also looking for home decor such as NFL team banners, flags, signs, car accessories, posters, pennants, and more. Super Bowl memorabilia and gear related to popular players are also popular. Football fan gear encompasses other leagues like the CFL and NCAA. |
| Baseball Team Apparel and Souvenirs | Popular items include souvenir baseball bats and batting helmets to bobbleheads. From Major League Baseball apparel and souvenirs, to NCAA baseball souvenirs, to Negro League memorabilia, to Minor League baseball apparel and souvenirs. Fan favorites include MLB jerseys, t-shirts, and baseball caps. There are also souvenir pins that commemorate opening days at ballparks, All Star Games, and World Series games. There is also a demand for throwback jerseys, autographed jerseys, game-worn jerseys, vintage baseball photos, prints and posters. |
| Basketball Team Apparel and Souvenirs | Buyers are on the lookout for apparel representing their favorite teams, such as NBA jerseys, NBA jackets, NBA shirts, and NBA hats, WNBA apparel and souvenirs, and NCAA basketball apparel and souvenirs. More collectible items include NBA photos and NBA posters featuring legendary players such as Michael Jordan, Magic Johnson, Larry Bird, and Moses Malone. Much sought-after items are ones associated with timeless NBA stars: A Magic Johnson Lakers jersey, an autographed Michael Jordan Chicago Bulls cap, game shoes worn by favorite players, or a Shaquille O'Neal rookie jersey. |
| Racing Fan Apparel and Souvenirs | Whether they love Dale Earnhardt Jr., Jeff Gordon, or Bobby Labonte, NASCAR fans are shopping for all sorts of gear; from NASCAR jackets, shirts, and caps, to NASCAR posters, photos, and souvenir flags. Besides NASCAR, fans of other circuits are looking for apparel, souvenirs, and memorabilia associated with Indy, CART, Formula 1, and NHRA. |
| Hockey Team Apparel and Souvenirs | Fans and collectors covet NHL jerseys, caps, shirts, and jackets representing favorite players, current NHL teams, Canadian hockey teams, minor-league hockey teams, and even defunct hockey teams. Fans are also searching for souvenirs such as NHL bobbleheads, photos, prints, and souvenir pucks. |
| Soccer Team Apparel and Souvenirs | MLS, FIFA, European league, British league, World Cup, and even USL soccer apparel and souvenirs are popular with collectors. Along with soccer jerseys, soccer shirts, MLS stadium blankets and soccer DVDs, fans are looking for soccer prints, stadium signs, statues, trophies, and other soccer memorabilia associated with world-renowned players such as Pele, Ronaldo, Roberto Baggio, David Beckham, and Mia Hamm. |
| Golf Fan Apparel and Souvenirs | Golf fans around the world are searching for souvenir golf balls, flags, souvenir golf clubs, PGA shirts, hats, golf prints, golf photos, golf publications, and PGA pins. Particularly valuable are items associated with legends like Tiger Woods and Jack Nicklaus. |
| Olympic Fan Apparel and Souvenirs | Fans are on the lookout for Olympic fan apparel and Olympic souvenirs from their favorite sport. These can include Olympic medals, coins, pins, schedules, and even Olympic torches. |
| Horse Racing Fan Apparel and Souvenirs | Racing fans are searching for items associated with Breeders Cup races and Triple Crown events like the Belmont Stakes, Preakness Stakes, and Kentucky Derby. The most popular items are the official Derby glasses (mint julep glasses) featuring a list of Kentucky Derby winners. |
| Tennis Fan Apparel and Souvenirs | Buyers are looking for original and reproduction tennis memorabilia associated with Grand Slam events such as the US Open, French Open, Australian Open, and Wimbledon Championships. Autographs from well-known players are much sought-after. |
| Boxing Memorabilia | Popular boxing souvenirs feature legends such as John L. Sullivan and Muhammad Ali, Olympic boxing gold medalists Sugar Ray Leonard and Joe Frazier. Boxing fans are always looking for items associated with Golden Gloves events, Olympic boxing matches, or famous middleweight and heavyweight bouts. Items include boxing posters, match programs and autographed boxing gloves. |
| Cycling Fan Apparel and Souvenirs | Cycling apparel and souvenirs are in demand worldwide, and includes cycling apparel and souvenirs from various events. Collectors want unique hard to find items such as Lance Armstrong autographed artwork or even an original or replica Lance Armstrong Tour De France yellow jersey. |
Creating an Effective eBay Listing
Once you have an idea of what you are going to sell, it is time to think about how to attract buyers. Here are the top tips for how to sell your item:
Using the Right Keywords
Keywords are a great way to attract buyers to your listing, especially when used correctly in your Listing Title. Listing titles are used by the eBay search engine to pull up listings during a search, so optimizing your title is an important aspect of attracting attention to your sale. Use your 55 characters wisely, and try to anticipate what buyers will be searching for. You can find out what is being searched right now with eBay's list of Top Sports Memorabilia Searches. Be sure to include common and popular search terms when appropriate, so as to not miss out on any search traffic. The listing title should include brand, notable name, team, size, and condition.
Only include keywords that are relevant to the item you are selling. You can also search current and completed eBay listings to see what other sellers include in their titles. In your Listing Description, make sure to include both basic information and details about your item. A good description is concise, well organized, and easy to read.
Create bold section headlines, bulleted lists, and be sure to restate the information featured in your title plus more details such as dimensions, estimated value, repairs or restoration, colors, materials, accessories, proof of authentication, and any other interesting features.
You can also insert photos or links to videos that highlight the unique attributes of your item. Think about your listing from the buyer's perspective. The more information you provide, the more likely the buyer will be to place a bid on your item.
Assessing the Condition of Your Item
Here are some terms commonly used by other sellers to describe the condition of sports memorabilia. Make sure you only use a term when you are sure it applies to your item.
Condition with Abbreviation

Description

New in box (NIB) or

New with tags (NWT) or

New without tags (NWOT)

A product that is new in box has never been removed from its original packaging. If a product has never been worn and still has sales tags attached, it can be considered new with tags. If tags have been removed, but the item was never worn, it is new without tags.

Gently Used (GU) or

Mint in box (MIB)

Mint in box items have been previously opened, but have no damages or repairs and will be sold with its original box. Gently used items have been worn, but shows no signs of wear.

Excellent

Excellent condition products have been previously worn or used and have only very slight signs of use.

Good or Near Mint (NrMt)

Previously worn or used apparel or equipment with very minor visible flaw(s) and/or significant wash wear/fade can be considered in good condition.
Describing the Rarity and Authenticity of Your Item
These common terms are used to describe the rarity and authenticity of your item:
| Term with Abbreviation | Description |
| --- | --- |
| Certificate of Authenticity (COA) | If your item was produced in limited quantity or is autographed, it may have been sold with a Certificate of Authenticity stating important information such as production number, production limit, signature authenticity, and date. Some COAs can be granted by third-party graders and authenticators. |
| No Longer Available (NLA) | Sports memorabilia that is no longer available is no longer being produced by manufacturers, or available in retail stores. |
| Annual Edition | Annual edition team memorabilia is produced for one year. |
| Open Edition | Open edition team memorabilia is not limited and could still be in production. |
| Limited Edition (LE) | Manufacturers sometimes choose to limit production to s specified number. |
Research Your Item's Worth
If you don't know much about your item, a little research can help you understand what you are selling. Examine your sports memorabilia for any markings, dates, titles, or brands. All of these details will help you estimate your item's value, and educating your buyers as to its value will increase the attraction. When selling a rare item that is potentially worth a lot, it may be worthwhile to get your item appraised and authenticated.
Authenticating your sports memorabilia not only provides you with a good estimate on expected sale price, but it also builds buyer confidence. Third-party graders and authenticators are qualified, experienced professionals who pledge to provide unbiased opinions.
Note: Opinions expressed by evaluators are theirs alone. eBay does not examine items listed on its site and does not have the expertise to evaluate items. eBay cannot guarantee the findings of any evaluators. Authentication and grading are difficult, often subjective matters where experts themselves occasionally disagree. Each of the companies listed on the Opinions, Authentication, and Grading page that provides authentication and/or grading services is an independent company, and eBay is not responsible in any way for any action, inaction, opinion or service in connection with these companies. You should review the credentials of each company and use your own judgment before using their services.
Showcase Your Sports Memorabilia with Photos
Photos are the closest you can get to putting your sports memorabilia in the hands of potential buyers. Here are some tips on how to best represent your item:
Choose the Right Background: Use a contrasting, solid backdrop. By placing your sports memorabilia on a solid black or white backdrop, you draw a buyer's immediate attention onto the item. This is easily achieved by hanging a bed sheet or placing poster board behind the item. Use a plain, colored fabric backdrop to make your item stand out. Most importantly, avoid background clutter that can distract buyers or confuse them regarding what you are selling. If you are selling more than one item in your listing, take pictures of the set as a whole and of individual pieces.
Cover All Angles: Take pictures from multiple angles and distances, zooming in on important details. Make sure to highlight any signatures, dates, logos, and details. Zoom in to show textures and colors. Always include photographs of any flaws, as it gives the buyer a clearer idea of what they are bidding on and builds buyer trust.
Use Proper Lighting: Natural light tends to give the best representation of your item, however direct sunlight can cause contrasting shadows. Try taking your item outside on a sunny day and photograph it in a shady area. If you can't seem to find an area like this, or would prefer to use indoor lighting, try surrounding your item with desk or floor lamps. Above all, avoid using your cameras flash, which causes distortion and shadows.
Add a Gallery Photo: Including a Gallery photo with your listing is extremely important for success. You can attract attention to your item with a photo next to your listings in search results. In addition, when a buyer uses Picture Gallery to look at search results, your listing will be shown. Your Gallery picture should be a very clear, uncluttered view of your item. Since it is the only photo visible on search pages, make sure it provides a good representation of your item.
Maximize Profits with Low Priced, No Reserve Listings
Auction style listings are a great way to create excitement around your sports memorabilia, which in turn can develop into a bidding frenzy among buyers. This could result in a higher selling price for you. The keys to a successful auction style listing are to get your first bid and encourage bidders to continue bidding.
Low Starting Price: Getting that first bid is critical, as other buyers are generally more likely to jump in if they see there are already bids on an item. To do this, many sellers prefer to set an opening bid below what the item is actually worth. Try beginning with a low starting price, such as 99 cents, to jump-start bidding activity.
No Reserve: Be careful when setting a reserve price. Buyers may lose interest in an item if they place a bid and find it doesn't meet the reserve. Because they do not know the reserve price, they may assume the seller is simply asking too much for the item. To prevent this from happening, try listing your item with No Reserve. Items sold with No Reserve typically attract more buyer interest, as buyers know that they will actually win the item if they are the high bidder.
Accept PayPal: Buyers want to know that they can pay securely when making a purchase on eBay. By accepting PayPal payments, you can build buyer confidence and help protect yourself. PayPal transfers payments to a bank account of your choice and notifies you when a payment has been received. Best of all, PayPal offers free online tools to make managing your payments easier. You can even price shipping labels and track your shipments.
Shipping Sports Memorabilia
Specifying reasonable shipping and handling costs in your listing is essential for smart selling and it improves your search ranking when buyers sort by total cost. Never leave a buyer wondering how much shipping will cost.
Calculate Shipping Costs
Often times, shipping costs will vary by distance. To make sure your shipping charges reflect this, incorporate a shipping calculator into your listing. With the shipping calculator, eBay can automatically calculate the shipping cost for your buyers based on the size and weight of your item and the buyer's location. You can also program the calculator to add in the cost of packaging materials and your handling fee, if any.
Select a Service Option
To protect both you and your buyer against loss or damage during shipping, consider purchasing shipping insurance for your package, especially for higher priced items. Shipping insurance is available through most shipping companies, and can be purchased while you pay for shipping. You can factor in the cost of shipping insurance into your shipping costs but make sure you state in your description that you are doing so. Buyers want to know that they are paying extra for shipping for a good reason.
Package Your Sports Memorabilia Securely
After your item sells, you are ready to ship it off to its new home. Make sure you package your item safely and securely. Use bubble wrap, foam, or other packaging materials to make sure your item is not damaged during shipping. If you take an item apart to ship it, include a list of pieces and instructions on how to put it back together. Here are a few steps to think about:
Wrap It: Individually wrap items and provide lots of cushioning (bubble wrap, peanuts, foam, corrugated dividers, or crumpled paper). Be careful if you choose to reuse newspaper, as the ink can rub off and damage your items. If you use foam peanuts, be aware that they may shift in transit, so overfill your box. If any pieces could be damaged by water, make sure you wrap them with a layer of sealed plastic. Place any flat prints, posters, or photographs that cannot be bent in between two large pieces of cardboard and tape tightly. Remember, wrap and pack firmly, until you don't hear any rattling.
Box It: If the item is on the smaller side, you can order free USPS Priority Mail boxes right on eBay. The United States Postal Service will even deliver them right to your door for free! For larger items, use a corrugated box with rigid sides, intact flaps, and plenty of room for cushioning on all sides. Do not exceed the maximum gross weight of the box (usually printed on bottom flap).
Seal It: Use strong tape designed for shipping, rather than masking tape, cellophane tape, string or paper over-wrap. Once you have sealed up your package, you can pay for shipping and print shipping labels right from your PayPal account. You can even request a pickup from USPS or UPS, saving you a trip to the Post Office or UPS location.
Build Your Reputation
Communication is the key to a successful transaction. Make sure you are available before, during, and after the sale. Answer any questions about your item promptly. Including a thank you note in your package is a great way to surprise and delight your buyer and encourage them to leave you positive feedback
Always Leave Feedback: Feedback is extremely important for all eBay users. Consistent positive feedback lets buyers know that you manage transactions well and that you care about your reputation. One way to help ensure good feedback is to communicate well, represent your item truthfully in your listing, and be polite. Also remember your buyer feedback score is as important to them as yours is to you,so be courteous, thoughtful, and truthful when leaving feedback.
Express Yourself: Be more than just a username to your buyers. Introduce yourself through your About Me page and MyWorld. Add pictures, keep track of your favorite buyers, and tell the community about your interests and collections. Show your expertise by writing Reviews. Connect with other sports memorabilia fans on the Sports Cards, Memorabilia & Fan Shop Discussion Board.
Sell for a Cause: Support your favorite cause and enhance buyer trust and loyalty at the same time. eBay Giving Works listings tend to sell at higher final prices, because buyers are more willing to purchase, and often pay more for, items that benefit a nonprofit.
Conclusion
Understand the quality and condition of the sports memorabilia you intend to sell, the market for those items, and present them in a way that attracts buyers. Be sure you are available to answer any questions a buyer may have about the item. Lastly, build a reputation for being a seller of authentic sports memorabilia. Collectors like to do business with people they can trust.

Now you have all the information you need to sell sports memorabilia on eBay, so get started today!