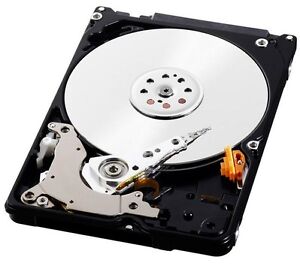 Buying a refurbished hard drive can be a way to get a lot of data storage for an extremely low price. Especially when one is buying multiple hard drives for business or home server use, buying refurbished can save thousands of dollars. However, one must be conscious of the facts surrounding hard drive refurbishment to have a full understanding of the risks involved in buying a refurbished hard drive.

Why Buy Refurbished?
Refurbished drives sometimes sell for less than 60 percent of the price of a new hard drive, especially for lower-capacity drives that are not much in demand. Even for the largest drives, buying refurbished can still provide significant savings of up to 30 percent. The following table shows a few common types and brands of hard drives, with typical price ranges (as of 2012) for both new and refurbished models:

| | Price Range: New | Price Range: Refurbished |
| --- | --- | --- |
| | $78.75-$125.00 | $58.88-$70.70 |
| | $89.99-$109.00 | $49.40-$79.99 |
| | $83.00-$145.00 | $74.99-$89.99 |
| | $117.99-$231.00 | $89.99-$150.06 |

This table is only intended as a snapshot to show typical savings associated with buying refurbished hard drives. For a technology as rapidly changing as computer storage, prices are extremely variable, and can change dramatically in a matter of weeks, so this table should not in any way predict what prices for these specific models of drives will be in the future. Another factor to consider is that hard drives are very sensitive electronic devices, and they can be easily damaged by vibration, moisture, impacts, and even static electricity. Even the slightest impact could severely affect the long term performance of a hard drive. A refurbished drive does not necessarily have to have been used or damaged in any way, but before buying a refurbished hard drive, it is best to understand a little bit about what the word "refurbished" really means.

The Refurbishment Process
Hard drives can be refurbished for several reasons. Sometimes, customers return a hard drive to a retailer or manufacturer without even opening the box. Nonetheless, a drive in this situation would have to be resold as a refurbished drive. Similarly, if a hard drive's packaging was opened, it cannot be resold as a new drive, even if the hard drive was never removed from the box. Often, hard drives are returned for repair because of an electrical failure on the circuit board built into the external part of the drive, rather than the internal workings of the drive itself. In this case, refurbishment would simply consist of replacing the faulty circuit board and testing the drive for errors, and the drive will be as good as new.
Other reasons for refurbishment include the drive being a demo unit for a retailer or manufacturer or that its box may have had some shipping damage. In any case, the reason for the refurbishing is rarely given when buying a refurbished drive, so there is no way of knowing for sure exactly what happened to it. Moreover, not all refurbished hard drives are the same. There is a big difference between manufacturer refurbished drives and seller refurbished drives.
Manufacturer Refurbished Drives
The line between a used drive and a refurbished drive can be hard to draw, but if there is one factor that distinguishes refurbished drives from used drives, it is testing. When a hard drive is returned to the manufacturer, they put it through a refurbishment process that involves thorough testing to make sure it works as well as a new drive. The hard drive is completely wiped clean, and a physical scan is performed on the disk's surface. If any bad sectors or read/write errors are found during testing, the drive will not be resold.
Manufacturer refurbished drives are also sometimes referred to as recertified drives. These drives also come with a manufacturer warranty, though the warranty for refurbished drives is usually not as long-term as that of a new drive. A 90-day warranty is standard for manufacturer refurbished drives, and some sellers may offer to extend the warranty to a full year. If they do, this is a mark of confidence in the drive, as the seller would eventually lose money if the drives commonly failed within the first year.
Seller Refurbished Drives
A quick glance will show that there are many more seller refurbished drives available on online marketplaces than manufacturer refurbished ones. With seller refurbished drives, again, the drives may be tested, but there is no way to verify the quality of the drive until it has been shipped and received. In these cases it is very important to read the seller's policies and determine whether the drive comes with a warranty. If the seller offers an extended warranty, that is typically a good indication of his or her confidence in the product. Avoid sellers who make no mention of a return policy in the case of seller refurbished drives, as a drive in any condition could be sold, and the buyer would have no recourse if it is faulty.

Things to Consider When Buying Refurbished
Refurbished drives tend to have logged more time in transit than new drives. This means that they have been unloaded from a truck onto a loading dock at least twice before they reached their final destination, and every bump or jolt can reduce the lifespan of the drive, due to physical damage. As far as data goes, a truly refurbished hard drive will have been wiped clean, and there should be no bootable operating system, making it identical to a new hard drive as far as user experience is concerned.
Another thing to keep in mind is that hard drives are fickle and sensitive devices. Even new hard drives have been known to fail within 30 days of purchase, and this is all the more reason to make sure that a refurbished drive comes with a good warranty or return policy. Not all drives are the same with respect to durability, and some may be better suited for buying refurbished. Solid state drives (SSDs) are especially good candidates for being bought refurbished, as they are typically more durable than hard disk drives (HDDs), as well as more expensive. This means that significant savings can be had, while the risk of drive failure is much lower.

How to Buy a Refurbished Hard Drive on eBay
eBay makes it simple to find refurbished hard drives that will meet your exact requirements for capacity, speed, and quality. You can either start by searching for a specific model of hard drive, or browse eBay's categories. From within the Computers, Tablets, & Networking category, select Drives, Storage, & Blank Media and then Hard Drives (HDD, SSD, & NAS). To filter these results to only show refurbished hard drives, scroll down until you see the "Condition" filter. Then click "choose more" under this filter and select either "Manufacturer Refurbished," "Seller Refurbished," or both. Once these filters are activated, you can browse further subcategories such as Internal Hard Drives or Home Network Storage (NAS), and only refurbished drives will be displayed.
In the case of seller refurbished drives, it is especially crucial to see what the seller's return and refund policy is. Sellers realize that their reputation is on the line with every eBay purchase, and most will be happy to ensure that you are satisfied with your personal experience. However, it is good to always check the seller's feedback score and return policies, and if you find a seller that offers a warranty, then go with them, even if another seller may have the same drive for a slightly lower price. Always read the item description thoroughly, and do not be afraid to ask the seller a question about the condition of the drive. Item listings can be filtered to only include eBay Top-rated sellers, who have a proven record of customer satisfaction and fast shipping, so you will not have to wade through the listings from any potentially disreputable sellers.

Conclusion
When a great deal presents itself on eBay for a refurbished drive, one must be vigilant and catch it while it is there. It pays to do some research, however, as buying a refurbished hard drive is not without its risks. The bottom line is that the price of refurbished hard drives must be compared with new drives to see if the savings is worth the potential cost of an unreliable drive. Armed with the knowledge of the difference between a manufacturer refurbished drive and a seller refurbished drive, a smart shopper can read the fine print and find a reliable refurbished drive at a fraction of the price of a new drive. Great deals can be had if one uses eBay's intuitive filters to find the best price differentials between new and refurbished drives. With smart shopping, one can find a hard drive that will store data for years to come at a fraction of the price of a new drive.