Popular Boys Shoes from Top Brands
Even boys love their shoes. They grow so quickly that, before you know it, a new pair or more is in order. To help you choose wisely during the buying round, we've examined today's most popular brands and identified a few of the hottest shoe styles.
Nike Air Jordan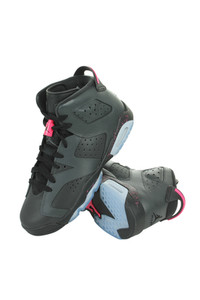 Nike's line of Air Jordan shoes (created in partnership with Chicago Bulls basketball legend Michael Jordan) is so popular that they have their own eBay category. While some, even for boys, are priced for collectors, a myriad of basketball and lifestyle shoes are available. The most coveted style for good looks and comfort is the Air Jordan Retro (which in itself has various styles from low to high tops).
Nike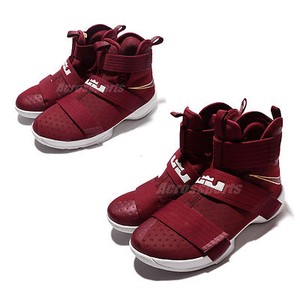 Air Jordan's aside, Nike's other most popular boys' shoes also have to do with basketball super stars. The Nike LeBron Soldier 10's, especially in the maroon color, are hot shoes for basketball and daily wear. Boys like the lack of laces and snug, comfortable fit. Then there's the Nike Kyrie 3 which is a completely different look with its lower profile, in addition to technology that is supportive of fast play.
adidas

When looking for popular boys' adidas shoes, you'll never go wrong with the Superstar model. The classic shoe features a leather upper capped with a rubber shell toe. Inside, they've placed a special sock liner to control odor. If you have a sneaker enthusiast or collector on your hands, the very eye-catching adidas RMD series of running shoes is worth a look. Its other claim to fame is cushioning.
Timberland
Regardless of climate or lifestyle, Timberland boots make excellent boys' shoes. The reason? They're durable and stylish. While the boots pictured to the left are one of the most traditional styles, it's wise to consider what your boy will be doing in these boots before you buy them. A low-profile Timberland boot is better for kids who like to climb or run. A higher profile is more durable in snowy climates.
Under Armour

The fact that good Under Armour athletic shoes tend to skew less pricey than bigger brands is a win for parents while kids rave about their stylish look and comfort. Named after scramjet engine technology that propels planes, the Under Armour Scramjet shoe is one of the brand's bestsellers for running shoes. Boys also love the brand's slides for post-workout and at the pool or beach (with socks or without).
Converse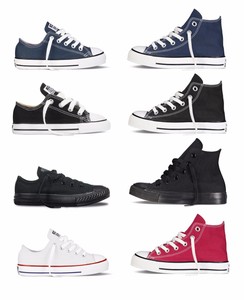 The Converse Chuck Taylor shoe is a classic among all age groups, including young boys, tweens and teens. The comfortable everyday shoe is now owned by Nike which means they've put some of their comfortable Lunarlon insoles into a new line called Converse CTAS. These shoes look just like Chuck Taylors. You'll find both styles of boys' Converse shoes in high top, low top, sneaker boot and fashionable prints.
Vans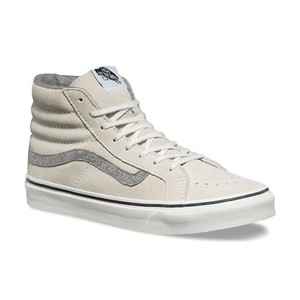 Embrace the Southern California skate and surf lifestyle with a pair of Vans. The Old Skool style, which bears the brand's classic stripe along the side, is usually made in durable suede and looks great with jeans for everyday wear or with shorts at the skate park. Vans is also famous for a classic slip-on sneaker that comes in various patterns and colors from flames to Buzz Lightyear.
Shop for boys' shoes on eBay.

What type of shoe does the boy in your life prefer?