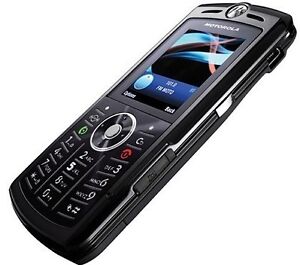 A cell phone is one of those items that a lot of people depend on these days, so choosing which one to buy is an important decision. There are many different models, from phones that really just make phone calls to tiny pocket computers like what Samsung and Apple make, which do everything except wash the dishes. Which model to get is not the only choice to make; there is also the choice between new and refurbished cell phones.

A refurbished phone is usually a lot less expensive than buying a similar device new. Consumers' main concern is whether a used phone really works reliably. Other common questions include: Is there a difference between used and refurbished phones, or do these words just mean the same thing? How does one find a refurbished cell phone that will work well? Here are some answers to these and other questions to help with deciding whether or not to buy a refurbished cell phone.

Overview of Refurbished Cell Phones
The first thing to know about a refurbished cell phone is that it is not new, but that does not mean it has been used much. Many people buy a cell phone and then change their minds and return it within a couple of days, even though there is nothing wrong with the phone. These devices cannot legally be resold as new, but they may never have actually been used. Other phones have been returned because they stopped working properly or because they simply got old and worn and the owner wanted something new. Family plans often come with regular phone upgrades, which means that people try to resell or even give away their old phones. There is no real way to tell for sure why a used phone was returned, but a refurbished phone, by definition, should work like a new phone. If it does not work like new, it was not refurbished.
Used Vs. Refurbished Phones
While refurbished phones have often been used, the term "used" has a more specific meaning. A used phone is sold as-is. It has not been tested or fixed, and it does not come with a guarantee. It is of much lower value than a refurbished phone, because no value has been added back into it. A refurbished phone is different in that it has been tested, repaired if necessary, and it has been cleaned. A refurbished phone should function exactly like it did when it was new, and it should come with a warranty just like a new phone.

Sometimes cell phones are sold in a range of wear levels with refurbished near the top of the scale and heavily worn phones sold as-is at the bottom. These ranges are not standardized, so they vary from one seller to another. Phones are also sometimes sold as refurbished when they have not actually been competently tested. Just as with any other piece of equipment, the smart buyer must do some homework before laying down money.
What Does Refurbishment Involve?
The same companies that sell new cell phones often sell refurbished cell phones as well. These companies are often the best bet for buying a refurbished cell phone, since the name of a reputable business stands behind the phone. There are also independent companies that buy and refurbish used phones. Some of these are reputable, but others are not.

A properly refurbished cell phone should have been tested and cleaned, and any part that does not work has been repaired or replaced. Often, it is the LCD screen that has cracked and been replaced, though repairs can include anything from replacing a scratched housing on innards that still work perfectly to taking a good-looking phone and replacing all of its innards. The phone may be given a new battery. Note that the sticker that indicates water damage is not typically replaced, and so a phone that has been damaged still has a red sticker even though the damage itself was repaired. This could impact the warranty for some phone plans.
Deciding to Buy a Refurbished Cell Phone
The decision to actually buy a refurbished cell phone has several parts, including the issue of whether buying any cell phone is really necessary. Other considerations include price, risk, and which kind of cell phone is actually wanted. Sometimes the right cell phone is a refurbished phone; other times, it is not. Phone companies, such as Sprint and T-Mobile, may offer the opportunity to buy refurbished phones outright. Oftentimes, replacement phones that come with insurance plans are actually refurbished cellular phones. One thing to consider when buying a new or refurbished phone is whether it is locked or unlocked. A GSM unlocked phone is available for use on any network. So, if considering a certain price point, a refurbished GSM unlocked Samsung Galaxy S5 may make more sense than a locked Samsung Galaxy S6, even if the S6 were to be new. Below are some reasons why that is the case.
Reasons to Buy a Refurbished Phone
The most obvious reason to buy a refurbished phone is price. A refurbished phone is less expensive than a similar new phone, everything else being equal. Everything else is not always equal, and it is sometimes possible to find a deeply discounted new phone that is a better deal than a refurbished phone would be. Buying a refurbished phone is also a good way to stick with a favorite model a bit longer, even after the company has moved on to a new design. There are people who really like having the newest, flashiest gadget, but there are other people who really prefer to stick with what works for them. Companies, like Apple and Nokia, are constantly rolling out new designs that a user may or may not want. Finally, buying refurbished phones is one way to help reduce waste. Though many electronics companies now recycle their used products, reusing an item as many times as possible before recycling saves a lot of energy.
Precautions Necessary With a Refurbished Phone
The most serious risk with buying a refurbished phone is that it may not actually have been refurbished. Phones also sometimes come with histories, such as an unpaid balance from the previous owner. Finally, many people buy refurbished phones as an affordable way to replace a cell phone that has been lost or stolen. In such cases, the refurbished phone has to be added to an existing cell phone plan, and not all phones are compatible with all plans. Here is a list of ways to deal with these kinds of problems.

| Cell Phone Risk | Way to Deal With the Risk |
| --- | --- |
| Determining whether the phone has really been refurbished | Buy from a reputable source, and insist on a warranty. Warranties for refurbished phones may be shorter or less inclusive than those for new phones, and what sort of warranty to accept is a bit of a judgment call. If the company will not stand by the phone, it probably has not actually been tested. |
| Determining if the phone has a history | Call the provider's service line and give the refurbished phone's IMEI code, which is usually under the phone's battery. With this code, the provider should be able to look up the phone's history. If there is an outstanding balance, the provider can usually get it removed. |
| Determining whether the phone Is compatible | If possible, buy a refurbished phone of the same model that the previous phone was, or look for an unlocked phone of a compatible type. Before buying, call the provider to make sure the plan accepts a new phone. |
If a phone has really been refurbished, its quality is not an issue because it functions like new again. Of course, refurbished phones can break. It is even possible that the cell phone model in question has a defect that causes a replacement part to fail for the same reason that the original part failed, but new phones can break, too. There is no such thing as a piece of equipment that cannot ever fail, and this is why warranties exist.

It is also not necessarily a deal-breaker for a phone to turn out to be used but not refurbished or not fully refurbished. A used phone may still be worth buying if the price is right, but in such a case, it becomes much more important to examine the phone before purchasing. Remember that phones are often used more than tablets and can have more wear and tear because of that. Make sure that the phone works properly, including such aspects as the wireless connection, 4G, and LTE, and be aware that it could cease working again at an inconvenient time. Of course, for such a phone to count as a good deal, its price must be lower than what a refurbished phone would typically be.

Buying Refurbished Cell Phones on eBay
Once you have decided to buy a cell phone, it is time to go shopping. Because eBay lists new, used, and refurbished cell phones together, it is easy to compare refurbished phones to the available new cell phone and get the phone that really is the best buy. Remember to make sure a refurbished phone is meant for the proper carrier if it is not an unlocked phone. A Motorola phone designed for Verizon may not work with U.S. Cellular.
Finding Refurbished Cell Phones on eBay
If you already know exactly what kind of phone you want, simply type it into the search box at the top of the eBay home page, or for a more focused search, use the Advanced Search feature. One option is to narrow the field by condition; either click on Manufacturer Refurbished or Seller Refurbished to see only refurbished phones, or search the listings for phones of a certain brand and compare new, used, and refurbished phones together.
Buying Refurbished Cell Phones With Confidence
Always read the product listing carefully, because it is possible to misread the listing and accidentally buy the wrong phone. Do a little research on the seller before purchasing devices from them. Check out the warranty, and find out which kind of feedback he or she gets from other buyers and whether he or she has a return policy. If a device is listed as manufacturer refurbished, make note of that. If there is a return policy, find out what its terms and conditions are and whether it includes a money-back refund as a guarantee.

Conclusion
Refurbished phones are not a completely sure bet, but no cell phone purchase is. Smartphones are especially complicated now that they include apps and access Wi-Fi, and when they break down, developers do know how to fix them and put them back on the market again. Because of this, refurbished phones are nearly as reliable as new phones, and they are usually much more affordable. Warranties can give buyers much more peace of mind, and consumers should not forget that it is possible to have a warranty on a refurbished phone. With a little homework, it is possible to find a refurbished phone that provides dependable service without the expense of a new phone and without the risk of a used one.