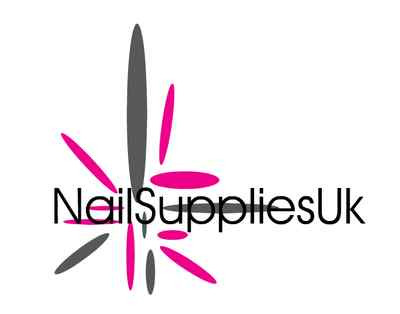 With so many fake CND Shellac on the market we decided that buyers needed some guidance on how to tell the difference between Authentic CND Shellac and the fakes.

We are asked on many occasions how to verify authentic CND Shellac.

Most fake products will have slight visual differences but the simplest way is to check for the CND serial codes which are etched onto every bottle in production. See photo below for the placing of the codes on both original UV polish(on the rear of the bottle) and New bottles(on the base).Batch codes match the code on the CND master boxes. If you purchase any CND Shellac that has no code they are fake and should not be used. Codes on some bottles particularly white base or white bottles can be difficult to see sop please check in good light !! Authentic CND products(which are hypoallergenic and fully tested)cannot be used successfully along with counterfeit Shellac which may cause allergic reaction, damage to the nail plate and cuticles.

If you see CND Shellac offered in retail boxes at low prices it is probably fake.Royal Mail charge £3 first class small packet rate for a boxed CND Shellac ,only 90p for unboxed. As with most things in life, if it seems to good to be true then it probably isn't !!
For lots more info on CND Shellac please visit our ebay listings and go to the item description section.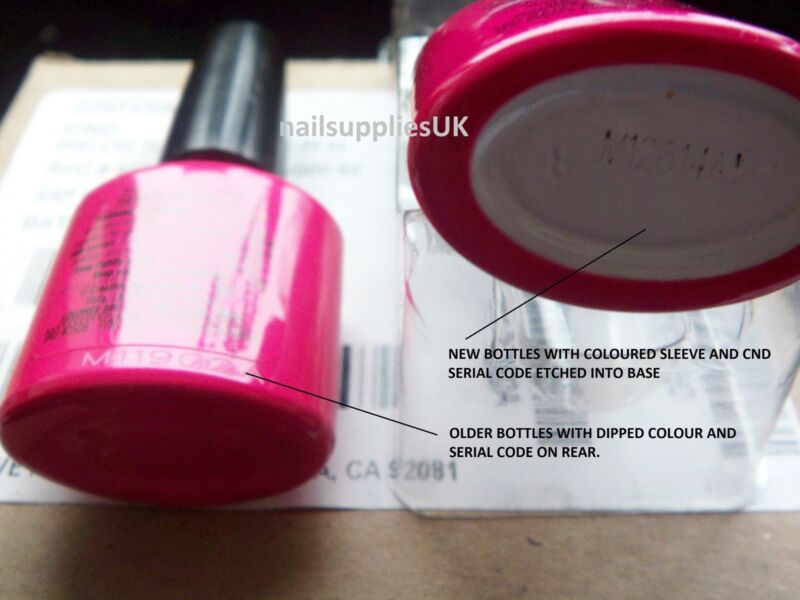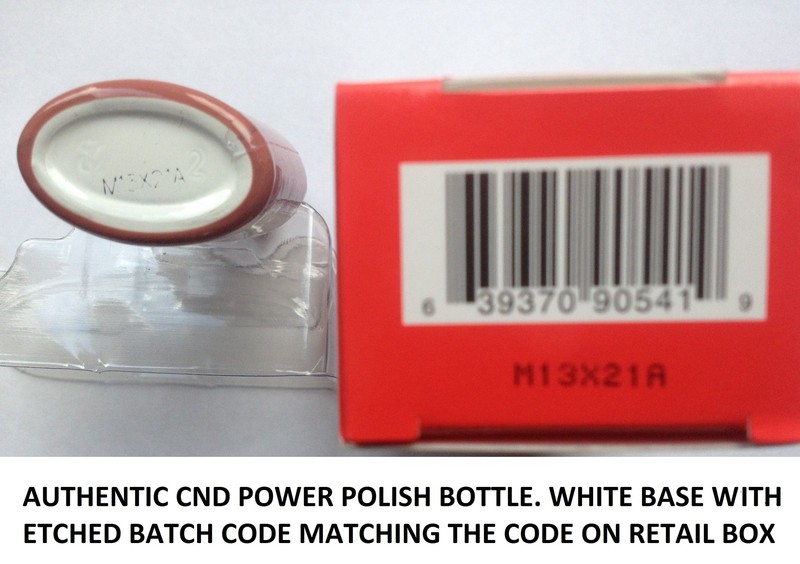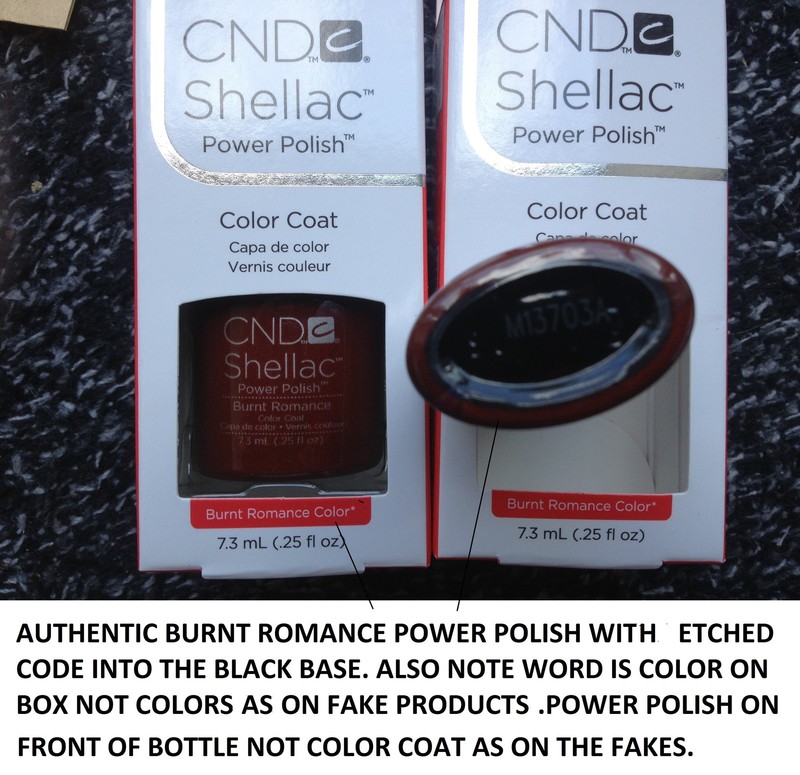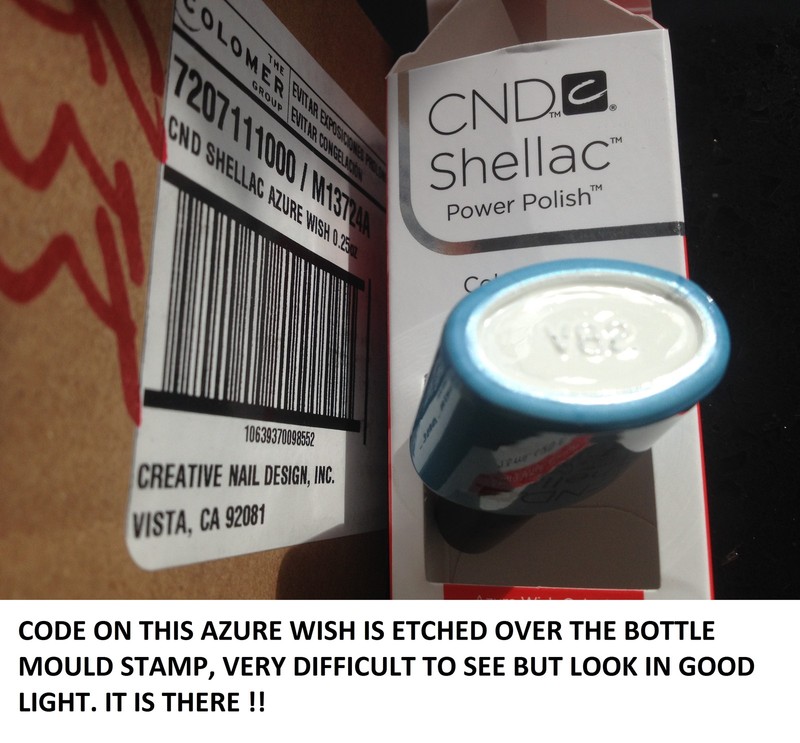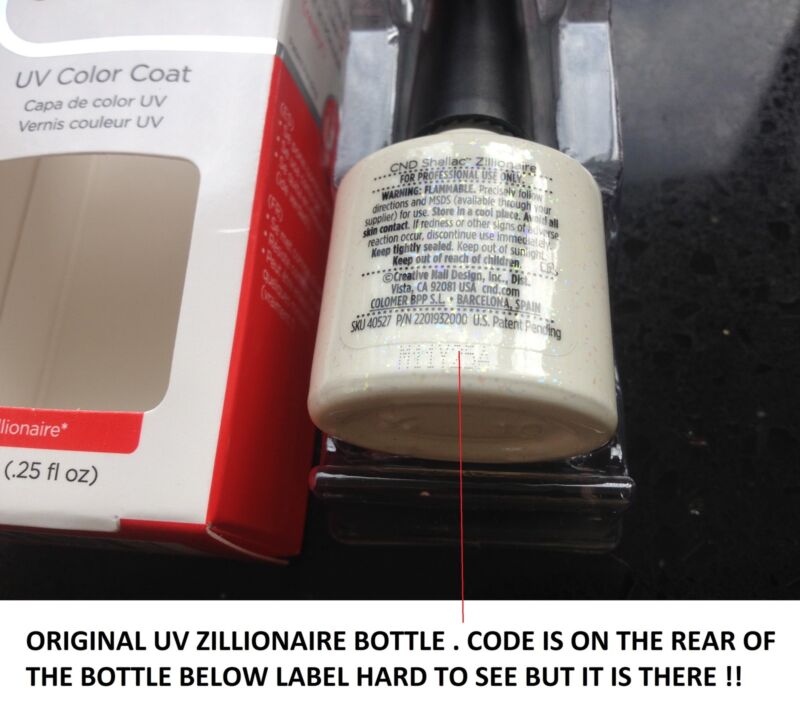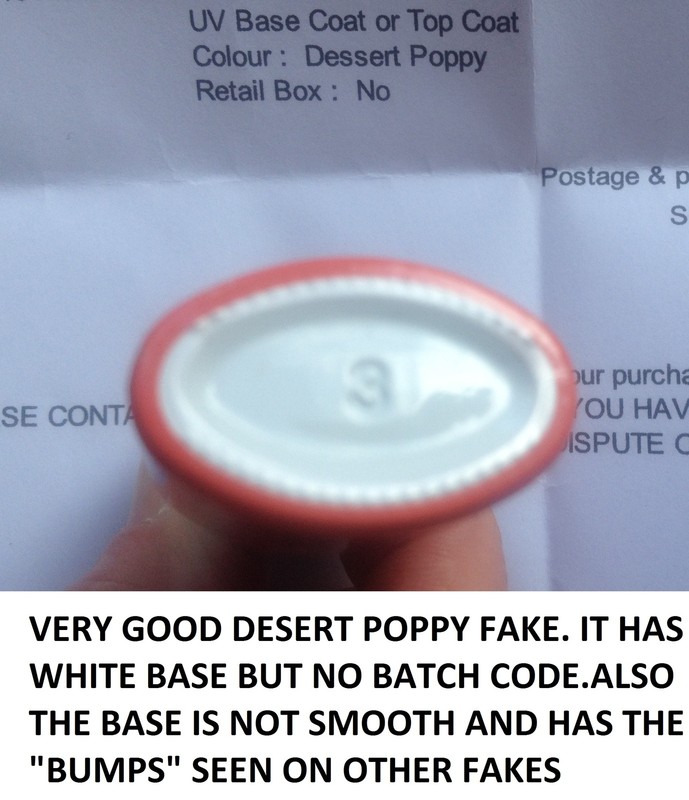 NEW CND Shellac Packaging and labeling 2012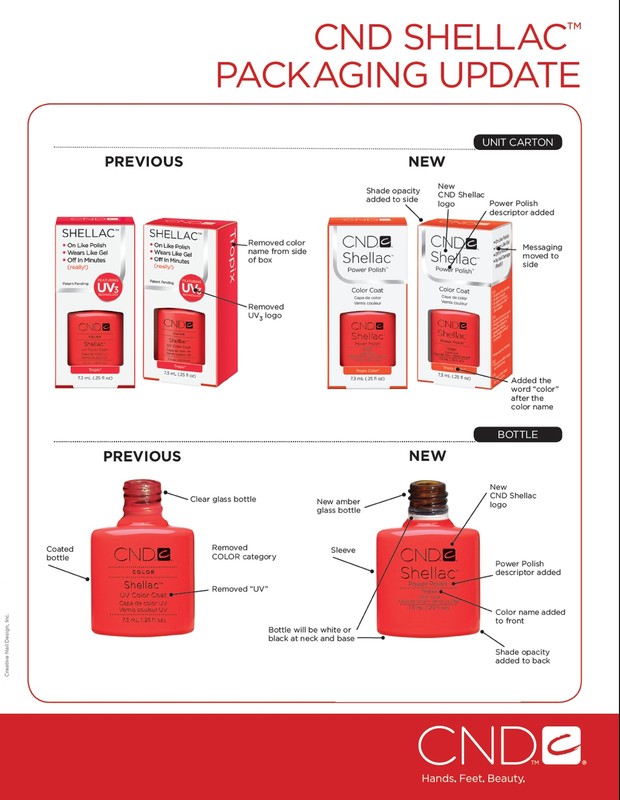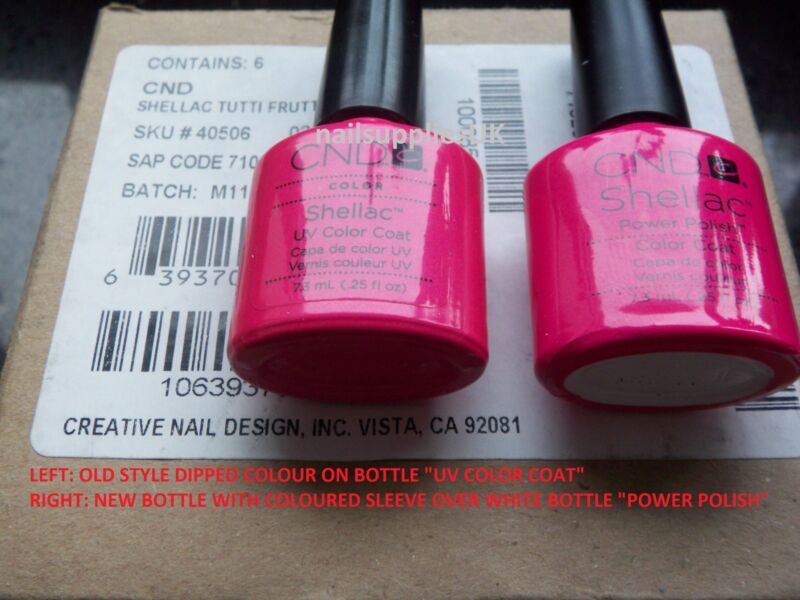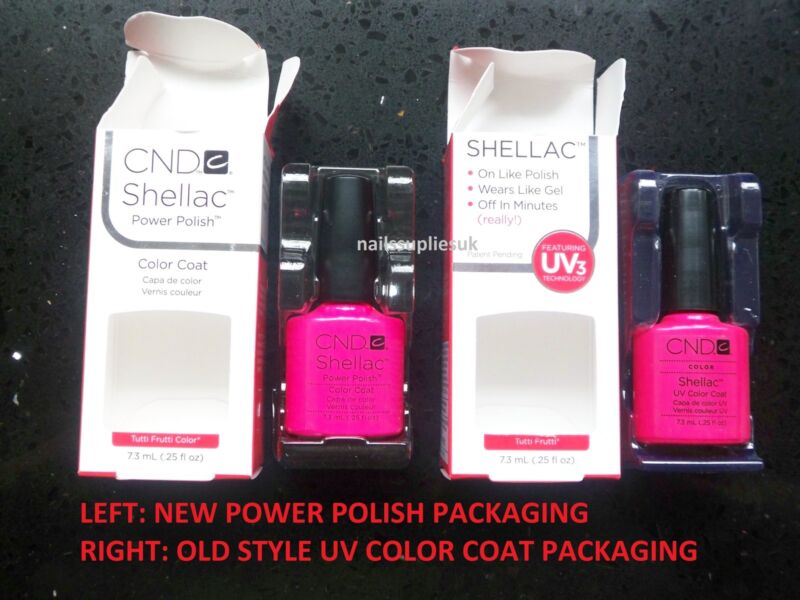 NEW Modern Folklore Collection Packaging
The new Modern Folklore collection boxes are slightly different to previous Power Polish bottles. The printed text on the front showing the colour is black and the left hand side of the box in red with black text.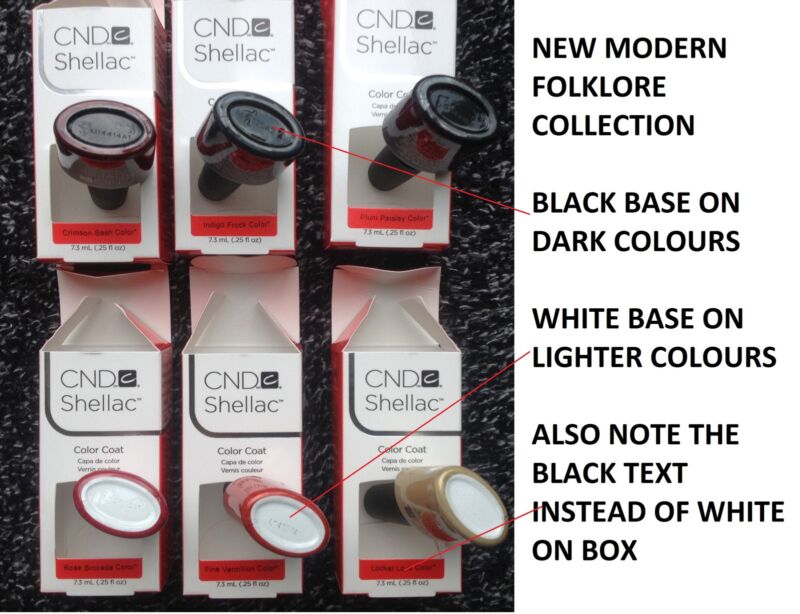 GLITTER BOTTLES

We have been asked by many customers about the Ruby Ritz and New Butterfly Queen bottles. These bottles along with all glitter polishes are dipped with the batch codes etched into the base. See photos below; Butterfly Queen and group of the glitters. Unfortunately we are experiencing difficulties uploading new images to this eBay guide. Please see our online guide.
New 2015/ 2016 collections Power Polish update.

All new production from Flora and Fauna (Spring 2015)onwards no longer have Power Polish logo on the bottles. Images to follow.

Not all eBay Sellers sell fake CND Shellac. We have sold authentic CND products on eBay for over 5 years. To purchase AUTHENTIC CND Shellac please visit our eBay listings 🙂