How can you tell if the Seiko watch that you are about to buy online is genuine? Follow these 7 simple steps to verify the authenticity of your purchase.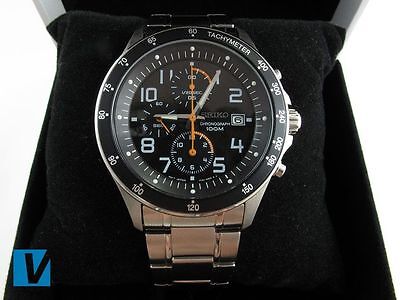 Step 1:
Serial Number
All modern Seiko watches have the date of manufacture contained in the 6 digit Serial number. Exceptions are pre-1970 models when the numbers were 7 digits long, and limited edition models may have a number reflecting it's piece number e.g. 90/200 meaning its the 90th of only 200 pieces. Also check that the engraving is neat, evenly spaced, aligned and features sharp edges.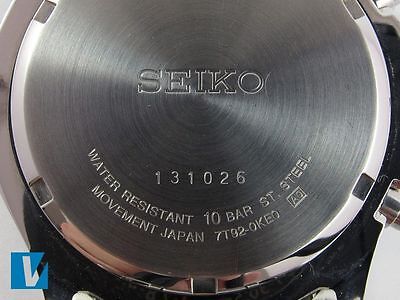 Step 2: Movement & Model
The Seiko movement and model number can be found on the caseback in two sets of 4 digits joined by a dash. The first 4 are the movement calibre number, the second four are the case/model number. Also check that the engraving is neat, evenly spaced, aligned and features sharp edges.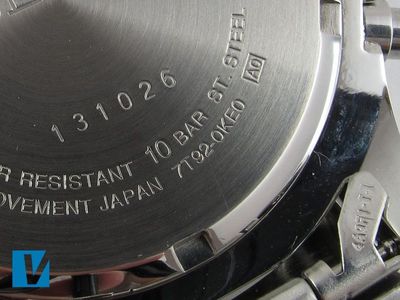 Step 3: Movement & Dial
Seiko watches feature the movement calibre and dial code printed at the bottom of the dial near the 6 o'clock position.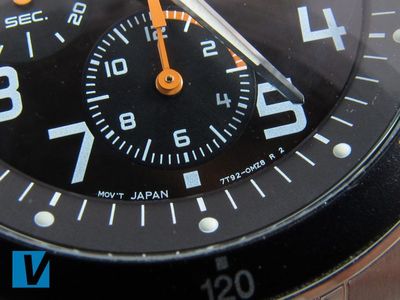 Step 4: Logo
Every Seiko watch will feature the Seiko logo on the watch face (dial). Check the size and shape of the letters extremely carefully for any slight variation.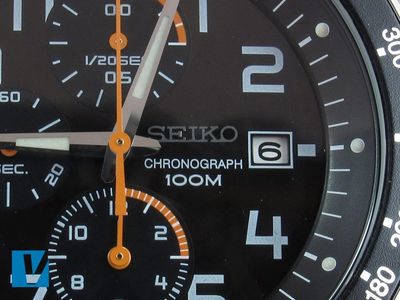 Step 5: Instruction Booklet
If the seller photographed the instruction booklet check that any movement numbers match those found on the watch itself. Also check that the copy is aligned and evenly spaced, and that the colour is sharp. Often counterfeited photocopied booklets lose their colour and definition.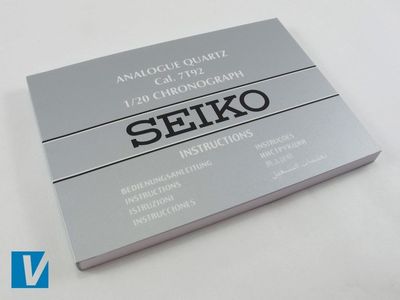 Step 6: Guarantee
New Seiko watches are accompanied by a guarantee certificate. The style and details may vary according to watch model and country. But check that all copy is aligned and evenly spaced. Remember that authentic certificates can accompany counterfeit watches.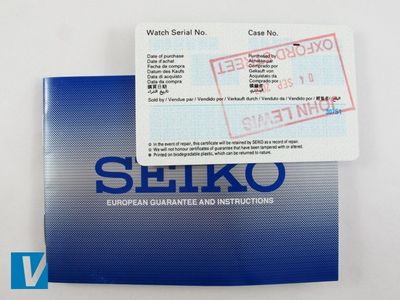 The goal of the goVerify guides are to help online shoppers not get caught out by fakes as well as to show sellers how to take good photographs that will help them sell more on eBay. Visit the goverify it website to find out more information. Good luck.