How can you tell if the pair of Persol Sunglasses that you are about to buy online are genuine? Follow these 9 simple steps to verify the authenticity of your purchase.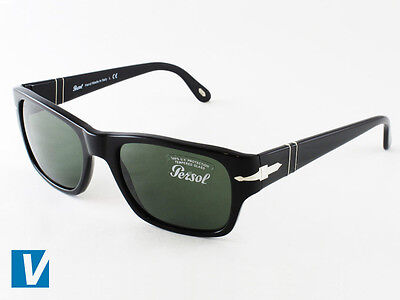 Step 1: Retail Box
New Persol sunglasses are packaged in a branded retail box. Check that the logo and font matches one used officially by Persol. Older models may vary in colour and style. Be aware that genuine packaging can accompany counterfeit sunglasses.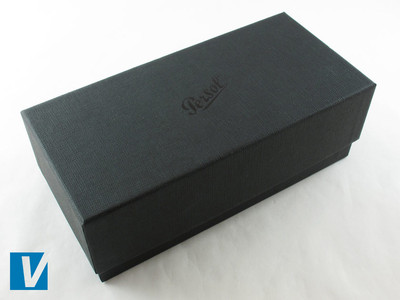 Step 2: Guarantee Certificate
New Persol sunglasses are accompanied by a Persol guarantee certificate. The outside features a embossed Persol logo, whilst inside features space for details about the sunglasses and retailer. Remember - authentic guarantee cards can accompany counterfeit glasses.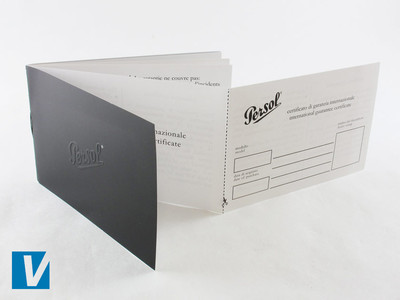 Step 3: Carry Case
New Persol sunglasses are accompanied by a carry case that features the Persol logo. Check that the logo is consistent with the official ones used in every detail especially letter shape, and that the stitching and finish are neat and tidy. Older cases may vary in colour and design.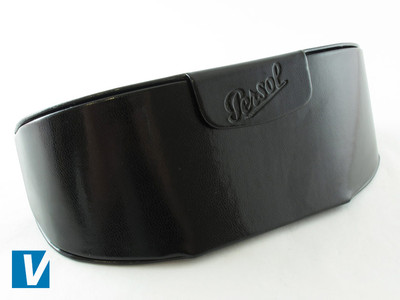 Step 4: Persol Arrow
The most distinguishable feature on most Persol sunglasses is the Persol arrow. It is made of metal and is expertly crafted into the glasses. It should be flat to the frame with a straight, clean edge, and the arm piece should align exactly to the frame piece. There should be no glue or gaps.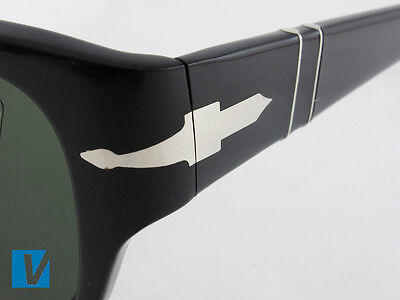 Step 5: Lens Logo
Most new Persol sunglasses have the Persol logo etched into the top corner of the right lens. If featured, check that the etching is clean.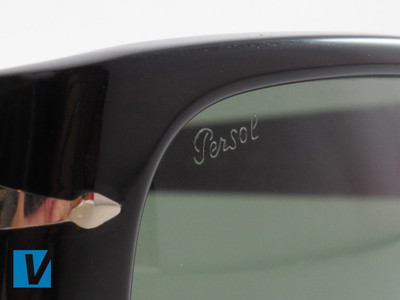 Step 6: Right Temple
The inside right temple arm of Persol sunglasses feature the Persol logo, followed by 'Handmade in Italy' and then the letters CE signifying European Conformity. Some models with also state 'Polarized' on this arm and / or feature a small Persol logo at the very end of the arm. Older styles will differ.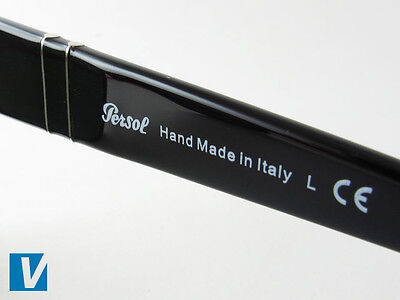 Step 7: Left Temple
The inside left temple arm of new Persol sunglasses detail the model code which is 3 or 4 numbers followed by a letter. Also featured are size information which is two numbers separated by a small square along with details of the widest part of the lens and nose bridge, and the arm length usually between 125 and 145. Check that these details match the same details found on the retail box label.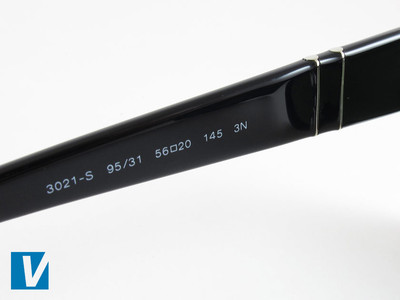 Step 8: Meflecto Hinge
Persol sunglasses feature their patented 'Meflecto' flexible stem system designed to maximise comfort. Identifiable by two metal strips on the arm that carry round to the top and both sides of the arm. They are not glued or cosmetic in anyway.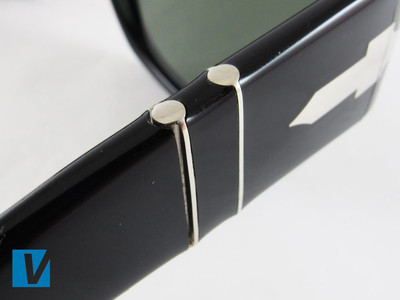 The goal of the goVerify guides are to help online shoppers not get caught out by fakes as well as to show sellers how to take good photographs that will help them sell more on eBay. Visit the goverify it website to find out more information. Good luck.