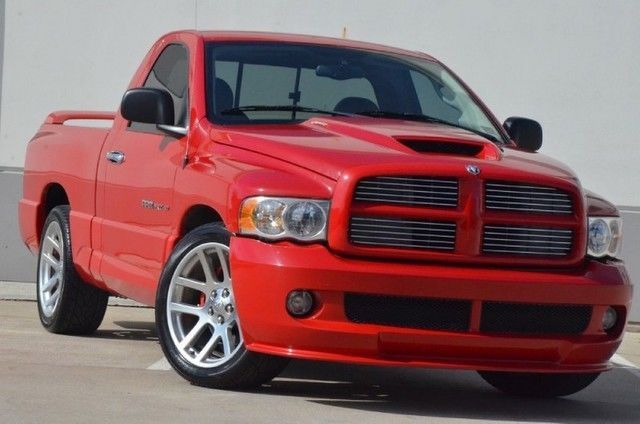 Although some newer pickup trucks come with moderate lift kits installed, most lift kits are installed as an aftermarket vehicle modification. A lift kit works by either suspending or lifting the body of the vehicle to provide for a higher vehicle profile. Lift kits can also affect the ride quality and height of a vehicle. Additionally, lift kits provide for added style and larger tire wells. After choosing a type of lift kit, there are several steps to follow to install a body lift kit on a Dodge Ram 1500.

Body Lift Kit vs. Suspension Lift Kit
In order to determine how to install a lift kit on a Dodge Ram 1500, a buyer must first determine what type of lift kit they are interested in installing. The body lift kit is the less expensive option that typically lifts the body of a vehicle's frame by one to three inches. Although a body lift kit increases the height of the wheel wells, this option is not suitable for those interested in increasing ground clearance.
For consumers looking to increase ground clearance, height, and handling and do not mind paying a higher price tag, a suspension lift kit is the best option for their Dodge Ram 1500. Most suspension kits lift the truck's suspension by four to six inches, although there are extreme options available. Suspension lift kits work by spacing down the Dodge Ram 1500's factory suspension or replacing the suspension altogether to raise the chassis.

Steps for Putting a Body Lift Kit on a Dodge Ram 1500
Putting a suspension lift kit on the Dodge Ram 1500 typically requires the help of a processional mechanic. On the other hand, there are several steps a consumer can follow to properly install a body lift kit on their Ram.
Step One: Stabilize the Truck and Disconnect the Appropriate Wires
Before beginning installation, there are several precursor steps that consumers should take. First, consumers should stabilize the truck to prevent the vehicle from any inadvertent movement during the process. The consumer then needs to disconnect transmission wires, steering linkage, battery cables, and remove the airbag fuse.
Step Two: Take Measurements and Remove Parts
The next step is to record the distance between the front bumper and fenders, the rear bumper and the bed, and the bed and the cab on both sides of the truck. After the measurements are taken, consumers should remove the front bumper, rear bumper, the airbox, fan shroud, radiator overflow, fuel filler hose, spare tire and winch, and washer reservoirs.
Step Three: Remove the Appropriate Old Hardware
After the appropriate parts are set aside, consumers need to remove the old bolts. These old bolts include the body-to-frame bolts from the truck bed and the cab-to-frame bolts.
Step Four: Install Lift to Truck Bed and Cab
The next step is to lift the truck bed up from the frame and install the lift bushing onto each frame bolt section. Consumers should then replace the truck bed onto the lift bushing and follow by installing the new bed-to-frame bolts. A flat washer and nut should be used to secure and tighten each bolt. Consumers should then repeat this step with the truck cab.
Step Five: Replace and Reconnect Wires, Cables, and Parts
Consumers should then replace the rear and front bumpers with the lift brackets provided and according to the measurements taken in step two. Additionally, consumers should reconnect the steering linkage with any new hardware provided. The final step is to reconnect and replace all previously disconnected wires and parts that have not been replaced with parts in the body lift kit.

Comparison of Different Lift Kits for Dodge Ram 1500
There are several body and suspension lift kits available for the Dodge Ram 1500. Consumers should research their options, regardless if they are taking their truck into a mechanic to have a suspension lift kit installed, or are installing a body lift kit on their own.

| Brand | Type of Lift Kit | Lift (inches) | Dodge Model Years |
| --- | --- | --- | --- |
| Performance Accessories | Body | 3 | 2009 to 2014 |
| Tuff Country | Suspension | 6 | 2012 to 2014 |
| Rough Country | Body | 1.25 | 2009 to 2012 |

When looking at the different products available, consumers should pay attention to specifics, like what type of engine the lift kit is compatible with. Further, most kits come with notes and advice on installation.

How to Buy a Dodge Ram 1500 Lift Kit on eBay
Whether you decide on body lift kit or a suspension lift kit for your Dodge Ram 1500, eBay has you covered. eBay offers a wide selection of products from a variety of sellers. eBay also provides helpful tools to ensure that you are buying the product that is right for your needs. These are just a few ways that eBay makes buying a lift kit to install on your Dodge Ram 1500 easy and affordable.