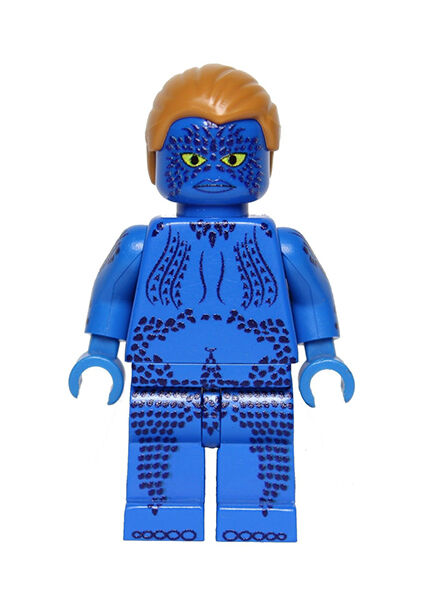 Legos are a nostalgic part of everyone's childhood, yet they are still very relevant. New sets of Legos based on popular film, television, and even video game franchises are being released at a steady rate. Not only do these sets allow you to build your own structures, vehicles, and landscapes, but they also let you play with custom minifigures based on a particular movie or game. However, if you are willing to get creative, there are plenty of customization options at your disposal. Better yet, it only costs a little to do so. You should have no problem creating your very own Lego minifigure if you follow a few steps and pick up a few supplies.
Blank Lego Figures
You need a few things to make your own Lego minifigure, but it is purely up to you how you decide to go about it. Most people apply their own custom decals to pre-existing or blank Lego figures. To do that, you must first purchase a number of blank Lego minifigures. Make sure you buy at least two, because you may make a mistake on your first try, especially when applying the decal. Thankfully, they are usually available in wholesale lots. They also come in a variety of colors, so take this into consideration when planning your design.
Miniature Paint Brushes
If you cannot find a blank figure in the color you want, consider purchasing some model paint along with miniature brushes. These let you to change the color of the blank figure or utilize multiple colors as a base. For example, if you can only find blank figures in yellow but your custom minifigure is going to be of a firefighter, then you can easily just paint over it with red. Procuring several colors of model paint also allows you to paint some basic details of the uniform or outfit before getting into decals.
Creating Decals
Decals can breathe life into your Lego figure. The decal placement can be as simple as a customized face, and as complex as a fully decorated military uniform. In many ways, this is where your creativity shines. A myriad of software programs allow custom Lego builders to create their own custom decals. A simple online search should point you in the right direction. Once you have found the ideal software for creating a decal, you are ready to begin applying the final touches to your Lego minifigure. But before going any further, make sure you have both a printer and decal paper. Once you are equipped with all these tools, you should be able to design the decal on your computer, print it onto the specialized paper, and apply it directly to your Lego. Since minifigures are fairly small, you can print out decals for a relatively large number of custom Legos.
Applying the Decals to LEGO Minifigures
The key to properly applying a decal is patience. To apply the decal, you need the following tools: scissors, an X-Acto knife, and a cotton swab. Use the scissors or X-Acto knife to cut the decal design out of the printed paper. Once you have cut the design to your liking, apply it to the minifigure itself. This requires patience and precision, but it is not impossible. Use the cotton swab to guide and place the decal on the figure. Make sure the tip is wet, or it may stick to the cotton swab and make the application process more frustrating than it needs to be. You should have minimal issues as long as your hand is steady. Once you have applied the decal, gently dab a small brush or cotton swab on the decal to remove any bubbles or wrinkles. As a final consideration, decal softening solution can improve the overall appearance of the figure.
How to Buy LEGO Minifigures on eBay
Lego products are available just about everywhere you can imagine. They are at garage sales and in nearly every brick and mortar store, but you should really check eBay if you are serious about getting the right parts for your custom Lego minifigure. All you need to do is the type the name of the part in the search bar and select the result that best fits your price range. There are number of ways you can organize your search, which ultimately lets you find the best parts for the lowest price. Creating your very own Lego minifigure takes a bit of work, but it can also be a rewarding task. Thankfully, eBay makes it easier than ever to find everything you need to do it.