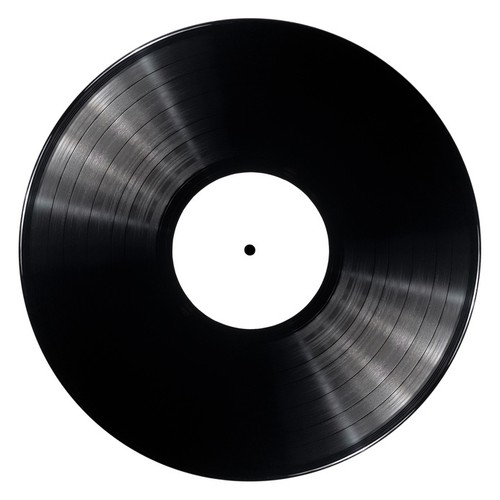 Are you a music lover and collector of vinyl records? Do you love everything from vintage record players to originally pressed records? Is it fun for you to seek out rare 45s and 78s from the 1950s, '60s, and '70s for your collection? If so, you probably know that original vinyl pressings are some of the most valuable records out there. There is no sure-fire way of finding out if a record is an original vinyl pressing, but there are certainly methods that are used to gain a very educated guess.

Though there are no real rules when it comes to buying or selling vinyl, which is why you would want to know if the item was an original or not, there are things that are accepted as rules, which all collectors and sellers should follow.

Determine if the Record Is Vinyl or Not
This may sound like a no-brainer, but the truth is, many people buy records that are touted as vinyl only to find they are not. One way to determine the possibility of a record being pressed on vinyl is to look up information about the release of the record.

For example, there was a throwback to vinyl in the late 1990s and early 2000s, and many bands decided that, in addition to their CD versions, they would do a vinyl pressing; however, not all bands did this, and not all albums are available on vinyl. This is why it is so important to do a little research to determine if the record you want for your collection had a vinyl press. If you do find these records on vinyl, they are not originals, and therefore, would not be worth anything when it comes to value.

Know When the Album Was First Released and the Label
Another thing that you can do when it comes to determining if a vinyl record is a true first press is to find out when the album was originally released. Many albums are released again after several years have passed, which can be confusing. Simply put, an original pressing is not a reissue. For instance, the Beatles album "Abbey Road" was first released on vinyl in 1969 from Apple Records. The album was re-released in 1995 by Capital Records. Now, you can certainly find copies of the 1995 edition of "Abbey Road," but it would not be considered a collector's item, nor would it be considered to be an original vinyl pressing.

Catalog and Matrix Numbers of Original Vinyl Pressings
You also find that you can learn a lot about a record by considering the catalog numbers. The catalog number is a number that identifies the version of the record. This can be a bit tricky; however, many labels have been swallowed up by larger labels over the years, and the label numbers can have some overlap. It can be challenging to look for catalog numbers in person since record stores are rare these days, but the nice thing about catalog numbers is that there are databases online, like Discogs, that show this and other details when you conduct a search. This can help you identify the label, then you can go back and do some more research to determine if it could be an original or not.

Like catalog numbers, matrix numbers can help determine if an album is an original vinyl pressing or not. This number is located on the run-out grooves of the record. The matrix number is used during the manufacturing process to determine side A from side B, but can be very helpful in determining the authenticity of an album.

Take a Close Look at Album Art
In addition to all of the above methods, you also want to take a look at the album art. This can also help you determine if a vinyl record is an original or not. Even if a record has the same catalog number, the same release date, and pressed-on vinyl as an original, it still may not be an original.

You need to go even further and look at the album art. Each release has a different type of album art. Some of the changes may be very subtle, but in many cases, you notice a difference when it comes to colors or layout from one version or another. In this situation, you want to find the original album art and compare it to copies from later releases in order to decide if the vinyl is an original. Review everything from the gatefold sleeve to the liner notes to look out for differences between the original and subsequent releases.

Condition of the Album
With all of these considerations, you can get a very good idea whether or not an album is an original vinyl pressing. Once you have that determined, you probably also want to determine its value, especially if it is meant to be part of a collection. There are a few things to look at when it comes to the condition of a vinyl record.
Part of the Record

What to Observe

Vinyl

The most valuable records are those that have few or no scratches. If you have deep scratches in the vinyl, it certainly decreases the value. It also does not play on a record player.

Most vinyls have surface scratches, which probably won't matter too much. Dirt and dust can also accumulate on the vinyl and can lower the value. The only way to remove it is by using a VPI vacuum cleaner.

Grading

Once you buy a lot of albums, you become aware of grading. Grading is an actual grade that is given to an album that determines its condition. This is not fool-proof either, since not everyone uses the same standards. Mint is the highest grade and Poor/Fair is the lowest. So, an album like "Beggars Banquet," by the Rolling Stones, that is graded VG+, or Very Good Plus, is more valuable than the same album with a grade of G, or Good.

Album Jacket

With the jacket, you want to look for ring wear, mold, seams that are splitting, and wear and tear, including anything written on the album. All of these can make the value fall.

Buying Original Vinyl Pressings on eBay
You can find great deals on original vinyl pressings when you shop online at eBay. As with anything, however, when you shop eBay for collectibles like these, you want to keep a few things in mind.

The first thing to look for when buying vinyl records on eBay is whether the seller is displaying photos of items like matrix numbers, catalog numbers, and the record itself. If the seller does not show these things, or they use a stock photo, contact them by clicking the link to "Ask seller a question," and find out if they can add more photos. This way, you are able to see the numbers for yourself. You are also, of course, able to do more research on the album if you need.

Also, take a look at the shipping information as well as any insurance information before you buy. This can be important especially if the vinyl is rare or very valuable. Finally, look at the return policy of the seller. You should only choose a seller who has a reasonable return policy.

Conclusion
When it comes to original vinyl pressings, making sure that you are determining the originality of one of these records is imperative if you are going to add them to your record collection. It doesn't matter if you are new to collecting vinyl or a pro, this is information that is very important and can help you decide which albums you want to buy when you come across them for sale.

Whether it's classic rock, pop, jazz, rockabilly, rare grooves, or any of the countless other music genres, collecting original pressings is a passion for many music fans. By keeping all of this in mind, music lovers are able to buy even the finest mint vinyl available for their collections as well as discover great deals on
eBay.