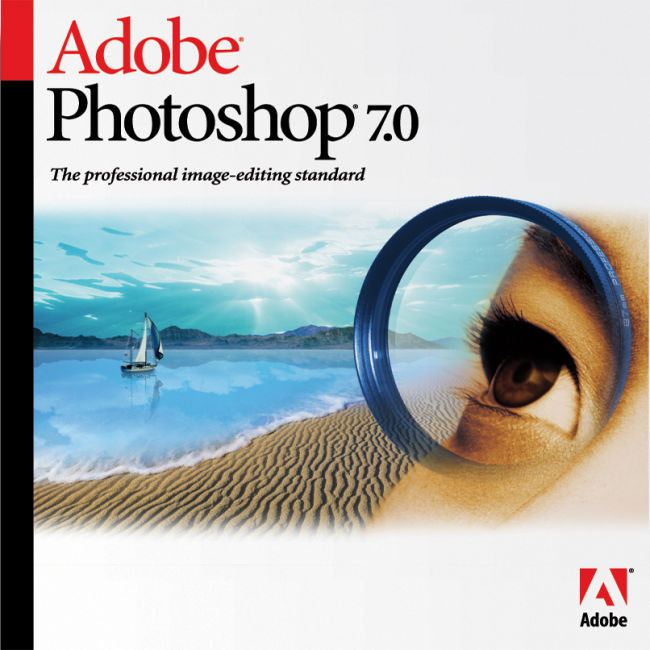 There are four main versions of Photoshop available with previous editions also available. The software programs are: Photoshop Elements 11, Photoshop Lightroom 4, Photoshop CS6, and Photoshop CS6 Extended. Adobe software is the leader in the software industry for image editing with a variety of options for the individual's needs. When choosing which version to purchase, it is helpful to determine which features are important for you. Having a thorough understanding of what each product has to offer will help you make the best decision.
Description of Photoshop Versions
Each version of Photoshop has similar components, however, they are each designed to fill a specific user need. Photoshop Elements 11 has the most simplified options for a digital editing beginner. Photoshop Lightroom 4 is best suited for quick edits and organizing. Photoshop CS6 and CS6 Extended are designed for more advanced users as they offer more editing options. Photoshop user guides can help users learn how to use the tools provided by each version.
Each version features Adobe Camera Raw (ACR) that allows the users to edit images in RAW format. Photoshop Elements 11 contains a scaled down version that is fully functional and Photoshop Lightroom 4 centers around Camera Raw with cataloging and workflow features built directly in.
Photoshop Elements 11
Photoshop Elements 11 contains basic elements of Photoshop CS6 and is divided into two sections, organizer and editor. The organizer allows users to arrange images by people, location, or event. The editor has three levels: quick, guided, and expert.
Editing in Elements is made easy by using these levels. The quick mode offers the user the easy option to drag a slider from left to right to adjust shadows, midtones, highlights, and exposure. The guided mode offers predesigned special effects such as: pen and ink, comic, graphic novel, lens blur, high and low key, and vignette. Expert mode offers a variety of editing options customizing the quick and guided options further.
It includes a photo collage editor, templates, Adobe Reveal, and online albums. Moreover, Elements integrates with Google Maps, which allows for drag-and-drop geo-tagging and filtering by map.
Photoshop Lightroom 4
Photoshop Lightroom 4 runs on a series of sections: library, develop, map, book, slideshow, print, and web. In the library, users get a variety of options to organize images through user assigned keywords, flags, or metadata. This is a useful feature to manage images and perform basic adjustments quickly. There are options for viewing the images such as: grid, loupe, survey and compare.
In develop, users can perform adjustments to images. They can adjust exposure, lighting, color, tone, and add vignettes. In map, users can geo-tag their images for future reference and organization. In book, users can easily create a photo book from included templates and upload for printing.
In slideshows, users can easily create slideshows that are exported as a series of slides in JPEG format, video formats, and PDF's. Slideshows are a good way to show images or make presentations. In print, users can print contact sheets and it offers flexible printing options. In Web, it is simple for users to share images online and it features templates for Web galleries.
Photoshop Lightroom 4 is not designed for creating images from scratch, composing multiple images like panoramas, creating layers, or adding text. Furthermore, they are not designed for editing parts out of images, content aware healing, or restructuring.
Photoshop CS6 and Photoshop CS6 Extended
Photoshop CS6 is the industry standard for professional photo editing, graphic designing, and digital imaging. They offers a wide variety of pixel editing tools, allowing users to customize, create, alter, correct, and save images, while keeping the original intact. Their editing features include: options for painting, drawing, retouching, adding text, and has many customizable presets available. Adobe Bridge file browser allows users to easily preview, organize, search, and manage images.
Photoshop CS6 Standard and Extended version both offer tools such as: content-aware patch, puppet warp, curves, levels, and HDR features. They offer the ability to record personalized actions that can be used on other images with a single click. Both versions offer video editing features, making it easy to edit video clips from smartphones and point-and-shoot cameras.. Users can create slideshows or movies with transitions from a combination of video clips, audio, and still images, which are then easily exported in a variety of formats.
The Photoshop CS6 Extended version includes all features of the CS6 Standard, but has added tools for 3D editing. The 3D editing allows a user to not only create and edit 3D images, but also add 3D elements into existing photographs. There are features for adding realistic lighting, shadows, and animate objects. It also includes advanced tools for video, medical, science, engineering, architecture, and manufacturing fields. CS6 Extended uses an enhanced Mercury Graphics Engine designed specifically for 3D imaging.
Photoshop Versions at a Glance
| | | | | |
| --- | --- | --- | --- | --- |
| Skill Level | Beginner – Intermediate | Intermediate - Advanced | Intermediate - Advanced | Advanced |
| Special Features | Less pixel editing options - templates for scrapbooks, frames, and uploading options for Facebook etc. | Collection customization for print layouts, slide shows, and web displays | Full line of pixel editing options | Full line of pixel editing options, plus 3D capabilities |
| Image Organization Feature | Adobe Organizer – simplified version of Bridge | Library - best for large quantity of images | Adobe Bridge | Adobe Bridge |
| | Windows XP with Service Pack, Vista, Windows 7 or 8 | Vista, Windows 7 with Service Pack- or Windows 8 | Windows XP with Service Pack 3 or 7 Service Pack 1 | Windows XP with Service Pack 3 or 7 Service Pack 1 |
| Mac requirements | Mac OS X v10.6- v10.8 | Mac OS X v10.6.8, v10.7, v10.8 | Mac OS X v10.6.8 or v10.7 | Mac OS X v10.6.8 or v10.7 |
| RAM requirements | 1GB (2GB for HD features) | 2GB | Minimum of 1GB | Minimum of 1GB |
| Best for | Single image editing | Multiple image editing | Single image editing | Single image editing |
| Bottom line | Simplified version with less features, contains "elements" of CS6 | Not pixel editing software, but a non-destructive image workflow system | The industry leading pixel manipulating software | Same as CS6, but includes 3D capabilities |
Tips for Buying Photoshop on eBay
You can purchase Photoshop software at stores or online websites likeeBay.. You can find software in theelectronics category or from the Adobe Store within eBay. After you have decided which version to purchase, be sure to contact the seller with any questions you may have before making the purchase. Seller ratings are a helpful way to learn more about the seller you are doing business with. Top rated sellers have proven success with eBay. Look for items featuring buy-it-now and free shipping to save even more money. You can find great discounts on eBay. Buying software can be made easier if you do your research and know what features you need.
Conclusion
There are many factors to consider when choosing a version of Photoshop to suit your individual needs. Researching which version offers the most features that you will be using is important. If photo book templates and frames are a priority, then chose Lightroom or Elements. If you want the most options and control for editing, then choose CS6. It is also important to keep in mind the system requirements needed to run each program effectively to get the best experience from the software.
As long as you know what version will meet your Photoshop needs, you can easily order online at eBay..