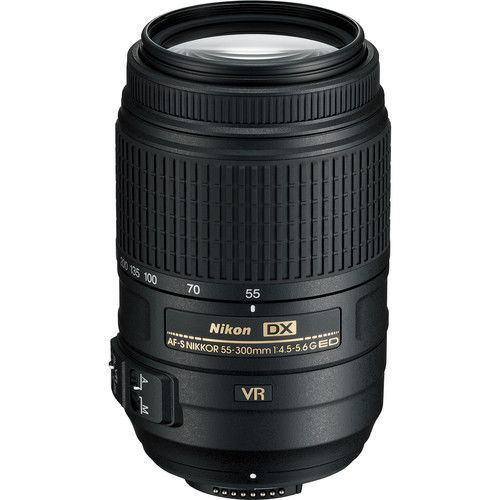 The Nikon D7100 can be combined with numerous photo accessories, but few are more important than the lens. The right optics can drastically improve the performance of this camera body, but for some photographers and videographers, the huge wealth of available lens kits makes it difficult to choose. Here are some tips on buying a new or used lens for a Nikon D7100 camera.
Nikon D7100 Lens Compatibility
Like many other Nikon cameras produced for decades since 1959, the D7100 is an F-mount camera. The F-mount lens format was originally designed for single-lens reflex, or SLR, cameras that were the early predecessors to DSLRs like this one.
The fact that nikon-f-mount-lens are the only lenses that have been produced for more than half a century means that photographers can use some legacy equipment to get great vintage shots. Still, it's important to remember that more modern lenses include a wide range of features that their earlier counterparts don't support. For instance, the lack of digital contacts on older, non CPU-family lenses makes it impossible for some modern Nikon models to perform automatic metering properly, and pre-1977 A-style lenses that haven't been upgraded prior to connection may damage the D7100 body. Older lenses also lack autofocus, or AF, which may be an issue for casual users.

Here's a brief run-down of some compatible lens options. Note that devices like AF-S and AF-I teleconverters also enable the use of a wide number of additional AF-S and AF-I lenses.
| | |
| --- | --- |
| CPU-enabled Lenses | Type G or D AF NIKKOR, AF-I NIKKOR, AF-S, PC-E NIKKOR, PC Micro 85 mm f/2.8D, AF-S/AF-I Teleconverter, NIKKOR AF except for F3AF, AI-P NIKKOR |
| Non-CPU Lenses | Nikon Seres E, AI, AI-Modified, NIKKOR, Medical-NIKKOR 120 mm f/4, PC NIKKOR, Reflex-NIKKOR, AI-type Teleconverter, PK-series 11A, 12, 13 and PN-11 Auto-extension rings, PB-6 Bellows Focusing Attachment |
Picking a Specific Lens
When considering the wide range of compatible lenses for the Nikon D7100, think about the type of work they'll be used for. Does the photographer plan on taking a lot of on-the-go outdoor photos, or will the camera primarily produce videos from a tripod? It's important to assess each lens in relation to its intended usage, but remember that in the right hands, most multipurpose lenses can be made to function well in a variety of situations.
Selecting a Purpose-Driven Lens
Different lenses support unique shooting styles and situations. Here are some of the most common features to look out for:
| | |
| --- | --- |
| Focal Length | Usually expressed in millimeters, the focal length is a measure of how strongly a given lens bends light. Cameras with longer focal lengths tend to produce images with a narrower angle of view than lower focal length lenses. Withprime lenses, the focal length is fixed, but zoom lenses typically telescope to provide a range of options. |
| F-number | Also known as the focal ratio, f-stop, or relative aperture, this ratio of the lens focal length to the diameter of the pupil that permits the entry of light is an important measure of lens speed. It's commonly expressed as f/n, and photographers use it along with the ISO film setting of a camera to determine proper exposure and image sharpness. |
| Focus type | Manual focus lenses include a ring that the photographer must adjust to bring the image into focus while autofocus lenses have motors to accomplish this task. Most autofocus lenses can, however, be used in manual mode. |
Specialty Lens Classes
The following lens types are designed for highly specific purposes:
| | |
| --- | --- |
| Perspective Control | These Nikon lenses are designed to let the photographer have more control over how perspective appears in the image without moving the camera closer to or further from the subject. PC lenses are often used for shooting architecture, landscapes, and other composed images. |
| Vibration Reduction | Nikon VR lenses house special moving optical groups that cancel out camera shake. They're commonly used by traveling videographers and those who shoot motion photos. |
| Bellows/Macro/Medical | Macro lenses are for extreme close-up photography. Macro lens photographers often produce highly detailed images of scientific subjects, like insects and plants, but extension tubes and bellows attachments can also be used for similar purposes. |
Finding a Nikon D71000 Lens on eBay
Get a better idea about the available D7100 lens options by heading to the eBay Nikon Lens category page. From there, check out one of the subcategories, like AF-S zoom lenses, or search for a specific lens kit.
Conclusion
The Nikon D7100 is compatible with a number of lenses and accessories. Choosing the right optics is essential to any good photographic experience, so take stock of a range of options before making a final decision.