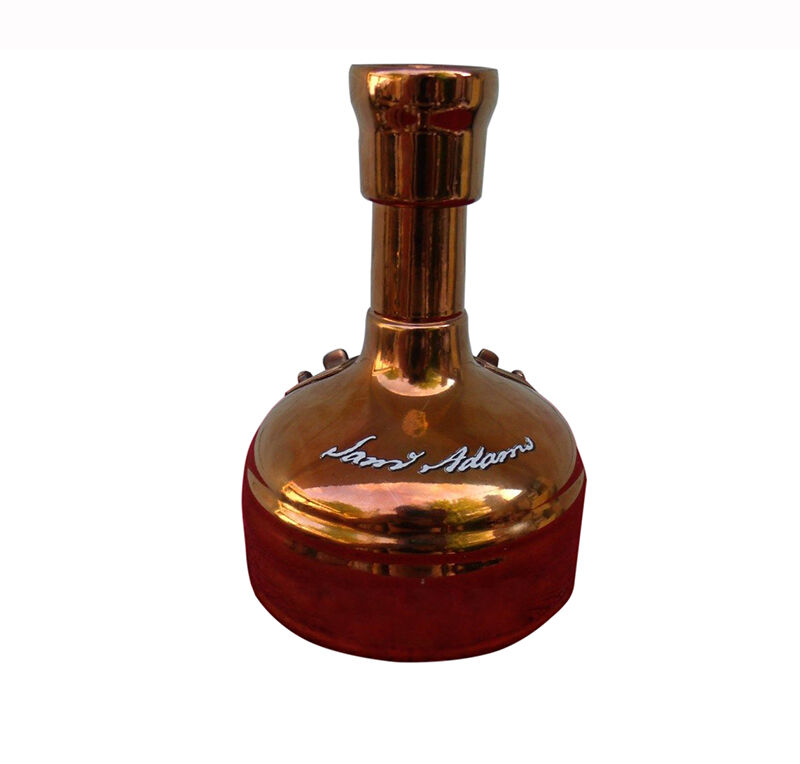 Utopias are specially brewed, limited-edition craft beers made by the Sam Adams company. Packaged in ceramic bottles with designs closer to that of fine liquor than beer, this unique brew is specially released in limited quantities. These short runs combined with a specialized brewing process mean that Utopias can be quite expensive.
How Sam Adams Utopias are Made
By definition, craft beer is made in smaller batches than commercially produced beer. They use a combination of traditional ingredients and unique fermentation methods. Sam Adams takes this idea one step further by using smoked malts and noble hops to create their Utopias beer line. A blend of caramel, Bavarian, Moravia, and Vienna malts along with Hallertauer Mittelfrüh, Tettnanger, Spalter, and Saaz hops is used to make batches of beer that are aged for up to 19 years in barrels from a variety of different liquors.

Utopias started out using cognac, port, and scotch barrels for the aging process. Newer batches have expanded to include bourbon, port, rum, and sherry barrels as well. All barrels are obtained from the Buffalo Taste Distillery. Once the beers have aged, Sam Adams combines several vintages to create a finished batch of Utopias. The type of malt and hops as well as the origin of the barrels influence the flavor of the beer. Noble hops grow in the wild and are so called because of their low bitterness and high aroma with the flavor being dictated by where in the world they grow. Liquor barrels impart distinct notes to Utopias.

Utopias first appeared in 2002 as a follow up to Sam Adams' Triple Block and Millennium beer varieties. The unique brewing and blending process results in a higher alcohol content than standard beer, which measures about 5 percent. The Utopias beers range from 24 percent to 29 percent depending on the year they were released. The 2013 batch boasted 58-proof status, and Utopias beers continue to be listed among the strongest in the world.

Reviews of the Utopias beers describe the beverage as rich and intense, comparing it to a dessert wine or a cognac with a beer flavor. The high alcohol level means that Utopias should be enjoyed in amounts much smaller than traditional beer.
Benefits of Craft Beer
In addition to supporting independent operations, lovers of craft beer enjoy several benefits from beverages such as Sam Adams Utopias. Craft beer enthusiasts maintain that these drinks have a better flavor than mass-produced beers, and most deliver more alcohol per serving. Beer has also been shown to have some health benefits that stem largely from the hops. Craft beers contain dietary fiber, B vitamins including folate, and antioxidants that may help protect against common chronic diseases.

With a variety of different types of beer to choose from, craft beers can be paired with food the same way wine can. Some craft breweries produce seasonal varieties and special flavors throughout the year, offering more choices than standard brands.

Craft beer and other alcoholic beverages should always be consumed responsibly. Sam Adams Utopias, for example, have a suggested serving size of two ounces or less.
Buying Sam Adams Utopias on eBay
Given the limited run of the Utopias line, it's not always easy to find a bottle. Searching "Sam Adams Utopias" on eBay brings up collectors' items in the Collectibles section under Breweriana, Beer. Interested collectors may find empty shipping boxes from particular Utopias releases as well as branded glasses and empty Utopias bottles. Other Sam Adams-branded collectibles may be found in the Barware and Advertising subsections of Collectibles.

Buyers looking for a full bottle of Utopias need to be aware of selling restrictions connected to this beer. Certain legalities mean that Utopias cannot be sold in or shipped to Alabama, Georgia, Idaho, New Hampshire, Ohio, Oregon, South Carolina, Tennessee, Vermont, or West Virginia. There is no restriction on where collectible Utopias items can be bought and sold. However, eBay's alcohol policy prohibits the sale of alcoholic beverages except from certain pre-approved sellers, and all collectible containers must be shown to be empty before they can be listed on eBay.
Conclusion
Sam Adams Utopias is a special beer meant to be savored in small amounts by connoisseurs of the beverage. With its unique brewing process and elegant presentation, Utopias beers sell more than just a drink; it promises an experience. Those who wish to try this beer for themselves will likely have to wait for the next release to enjoy a sip or two but can find Utopias-related collectibles on sites such as eBay. By brewing Utopias and selling them in small batches, the Sam Adams company works to keep the art of craft beer alive for the enjoyment of beer lovers everywhere.